The Erotic Art of Polleiro
Polleiro is an artist from Barcelona who specializes in erotic watercolors and illustrations of hot bears and daddies in various stages of undress doing various types of…activities.
An experienced comic book artist by trade, Ismael Ferrer, the artist known as Polleiro, first turned his talents towards bear bodies and sexuality during the pandemic and has quickly (and rightfully) found an eager fan base within our community.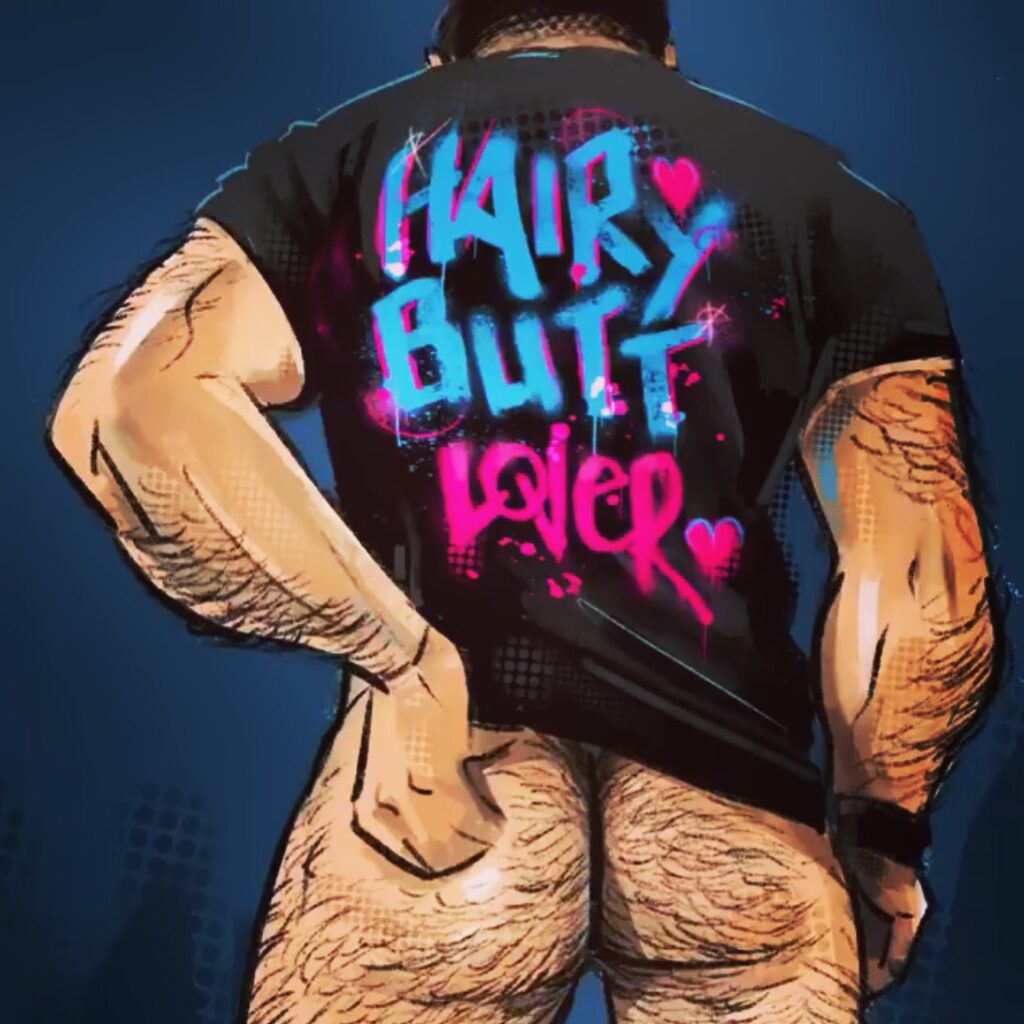 ---
Polleiro generously shared his artwork with us which we present to you here, edited where necessary, but fear not! We have included links at the bottom of this article where you can check out his unedited work and buy some, if you wish.
We happily sat down with this gifted artist for a quick Q&A where we discuss his art, his inspirations and just why he finds bears and daddies so damn sexy.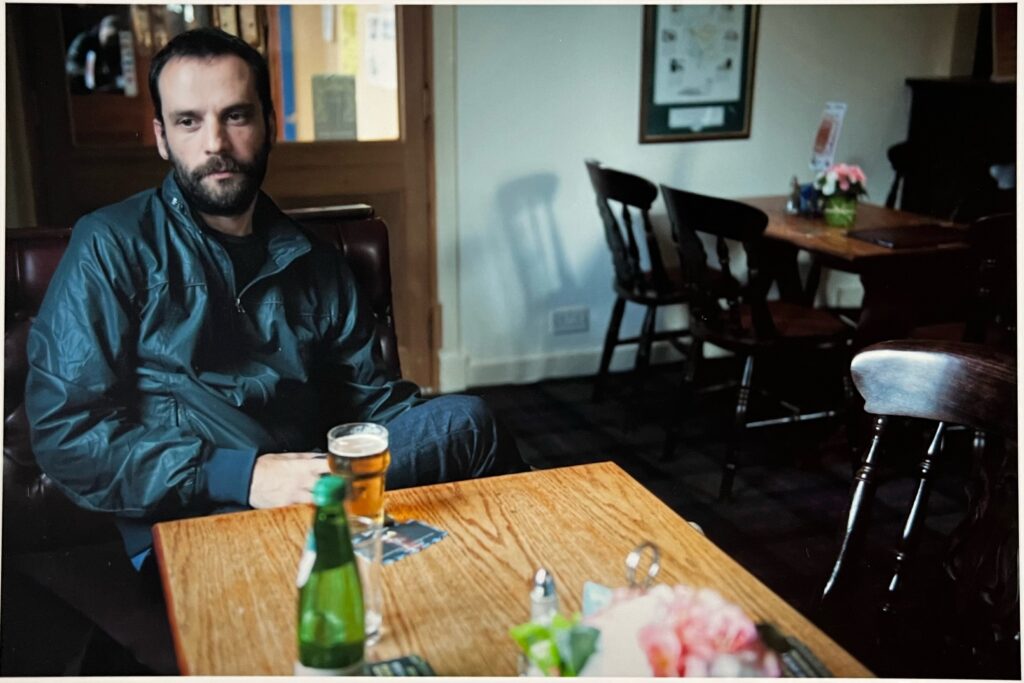 ---
John Hernandez: Hello Polleiro! I am crazy for your artwork and am so excited I can now own books of it! What is the thing you like most about bears and daddies? 
Polleiro: Bears and daddies represent an ideal of masculinity that I have always sought. When I began to feel attracted to people of the same sex as a teenager, these were always older men with a masculine appearance, with their bushy beard, prominent belly, strong arms and above all, a lot of body hair. I remember a computer science teacher whose hair was sticking out of his shirt collar, he had to cut it often because the cut was like a straight line that went around his neck. I fantasized thinking about how his chest should be covered with hair, his armpits and the most intimate parts of him, in high school there was a rumor that he was having an affair with a married teacher, that still increased my desire.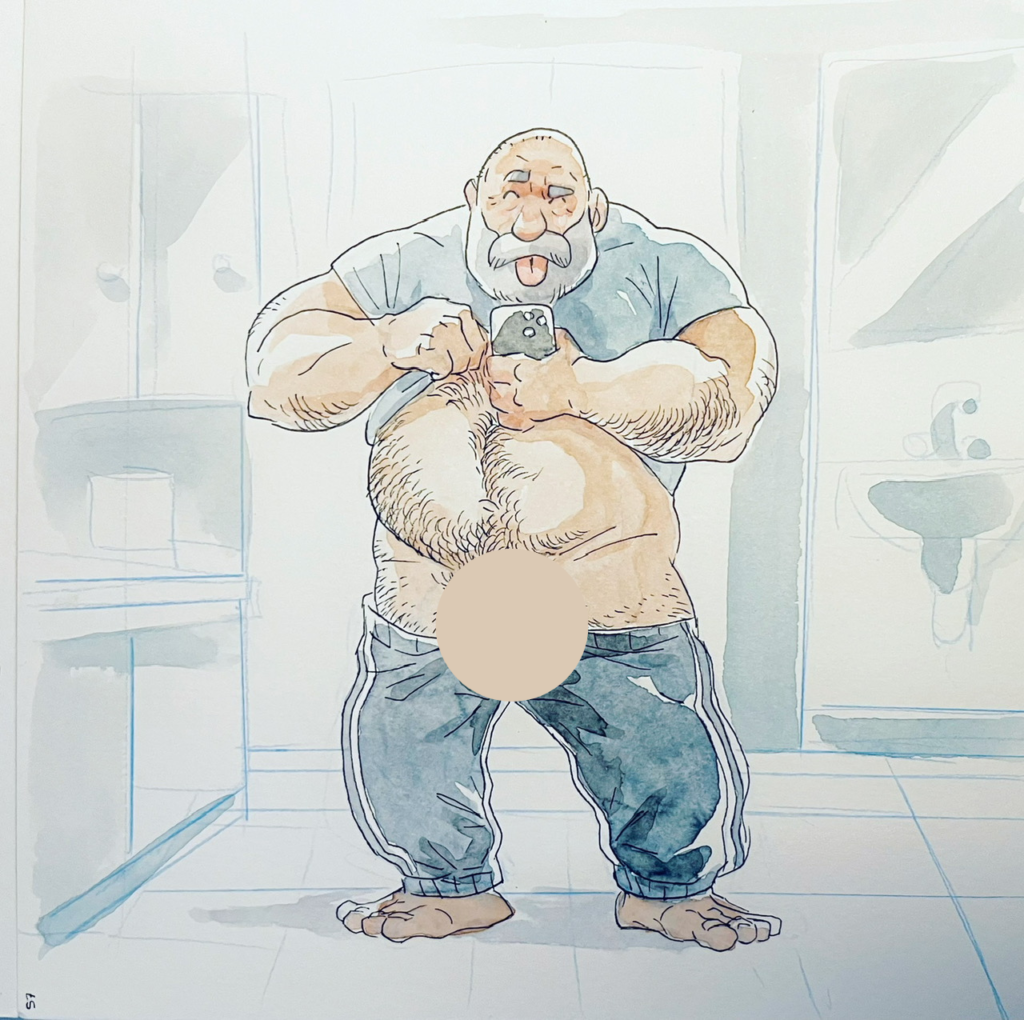 John Hernandez: I think a lot of us share in that fantasy! WOOF! Tell us, when did you start illustrating? Where did you learn?
Polleiro: I was always the kid who drew in the class, my classmates would come to my desk to see my creations, in those early years they were robots, spaceships, cars and action heroes. I ended up studying at the Faculty of Fine Arts in Barcelona. There I met a group of friends who drew comics, and together we ended up creating a publication with which we won the prize for best fanzine at the Barcelona Comic Fair.
They are still my friends, for me they were my true teachers.
John Hernandez: And when did you start creating art professionally? When did you start focusing on bears and daddies?
Polleiro: I worked as a comic artist in the 90s and 00s in different magazines, but I started drawing daddies and bears in 2020 during the lockdown. I decided to show my drawings on Instagram and Twitter and the following grew very fast. Many people became interested in my watercolors and wanted to buy them! So, I've sold a lot of them to customers in the US.
John Hernandez: I can definitely understand why! What will you work on next?
Polleiro: I have not yet confirmed it but it is an idea that has been around me for some time, it has to do with a kind of multiformat comic, in which I would explain a false autobiography and that would combine real personal experiences with fantasies and in which there will be a lot of humor and also some dramatic situations… but above all a lot of sex and a lot of hair! Of course, set in the world of daddies and bears.
John Hernandez: Okay, you HAVE to let me know when that comes out! Why do you prefer to work with watercolors?
Polleiro: Over time I've gotten a little tired of software and digital support, although sometimes I still use it. Watercolor gives me a lot of agility and there's something exciting about it (you can't do undo it) so you're constantly playing it and you have to learn to live with the mistakes, but in return, when you're done, you have a tangible original piece on paper in which you can, contemplating it carefully, see the whole story of the same illustration. It is a story in itself…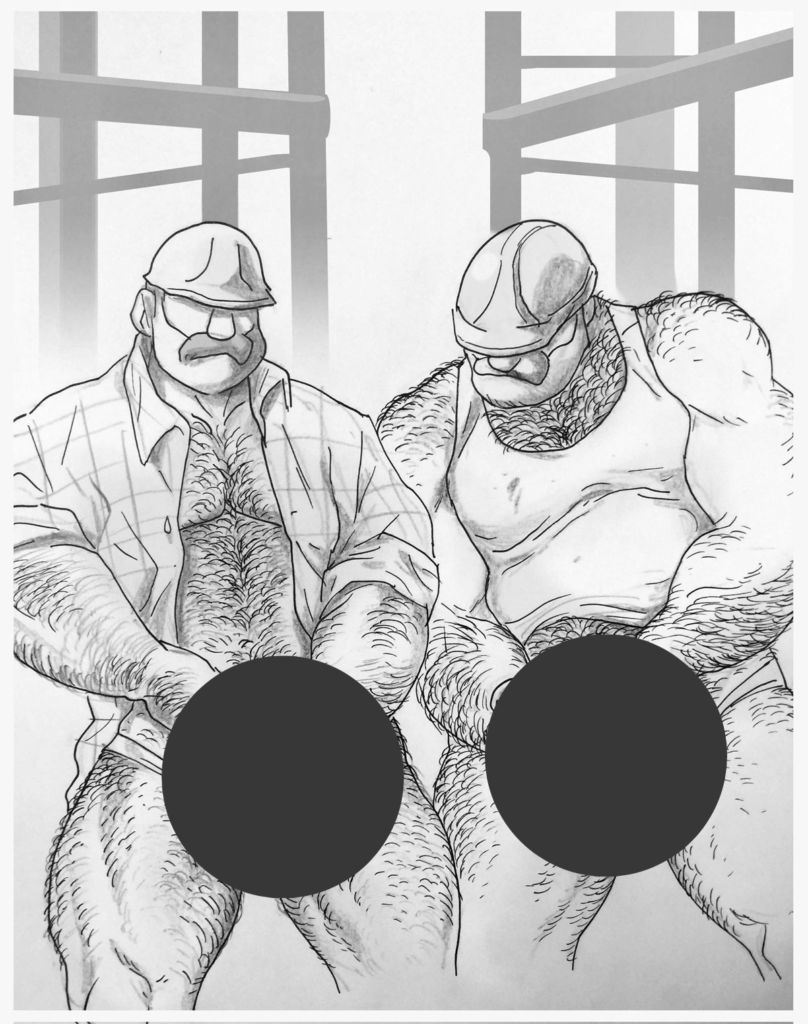 John Hernandez: That's beautiful. Finally, please tell us about some of your favorite artists.
Polleiro: I have many artists that I admire, and not all of them draw bears or daddies, among those that do, there would be some Japanese artists like Jiraiya, Gengoroh Tagame or Go Fujimoto, also comic artists like Bruce Timm, Mike Mignola, Bill Sienkiewicz, and cartoonists that I have met on Instagram or Twitter like Edgar Murillo, Mattia Surroz or Jean Frederic Koné.
John Hernandez: Thank you so much for taking the time to chat. I look forward to seeing what you have in store for the future!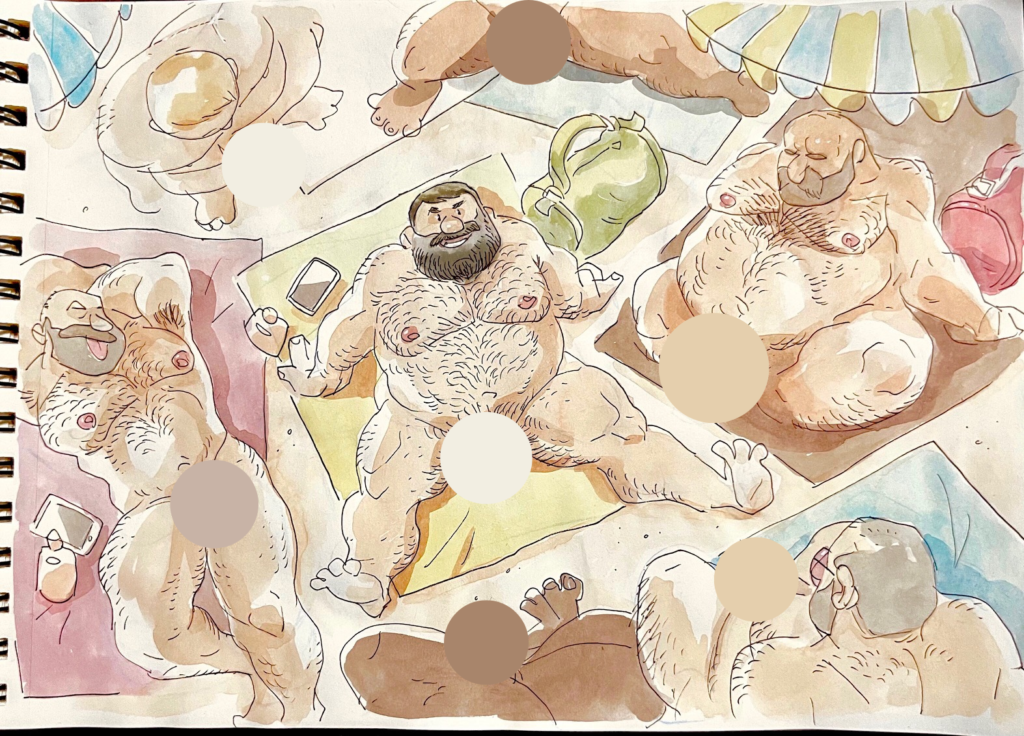 You can also follow Polleiro on Instagram, Twitter and support him on Patreon.
To check out unedited images of Polleiro's art and purchase some of it click HERE.