The Erotic Art of Bare Bear Fantasy
A bear loving artist creating erotic bear AI imagery? Sign us up!
That's exactly what Bare Bear Fantasy (BBF) is doing. Bending AI programming to his will, Mike Hathaway, creator of BBF, is creating a wonderful array of sexy, erotic and XXX rated depictions of bears for the world to enjoy. What's even better is that Mike's art is racially, ethnically and body diverse, something we can all get behind.
He has graciously shared some safe for work examples of his art for us to show you but be sure to check out the links to his more mature creations below.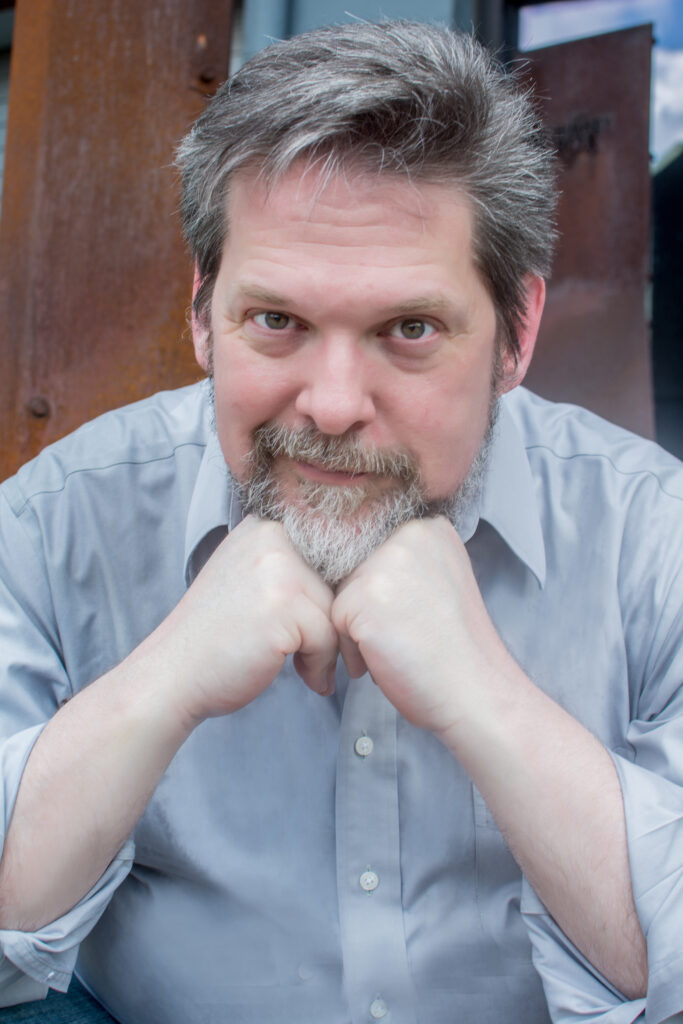 BWM: Tell us a bit about your background, who you are, where you're from, and how you started creating art?
Mike Hathaway (MH): My name is Mike Hathaway, a North Texas native and the guy behind Bare Bear Fantasy. Recently, a friend turned me on to a couple of sites that generate AI avatars based on photos you upload. Just to see how far I could push the envelope, I uploaded some partial nudes and then went with some full nude photos, but all of the generators I was playing with banned fully nude final results.  Digging a little deeper, I finally discovered a new site that not only allowed nudity, but they also encouraged it. But it was a fully text-driven generation process, not through uploading source pictures, which is like learning a new language. Of course, being mainly heterocentric, generating images of nude men, or nude men engaged in homosexual activities can be challenging, but they're growing and adding new models and resources to cater better to a gay male clientele. I realized I was creating a LOT of naked men and said to myself, "Self – I bet there's a market here!"  And Bare Bear Fantasy was born!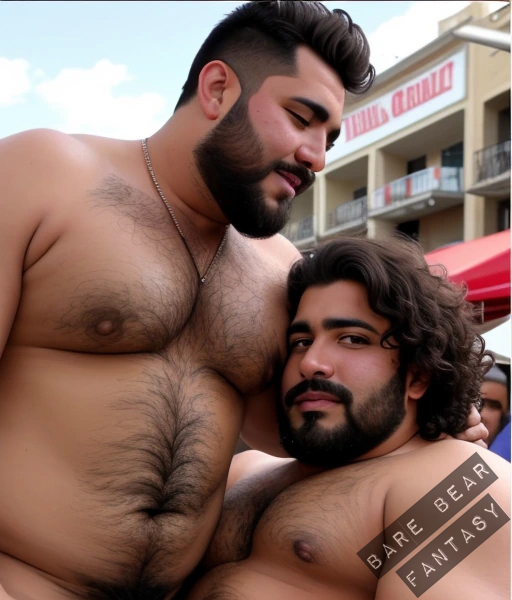 ---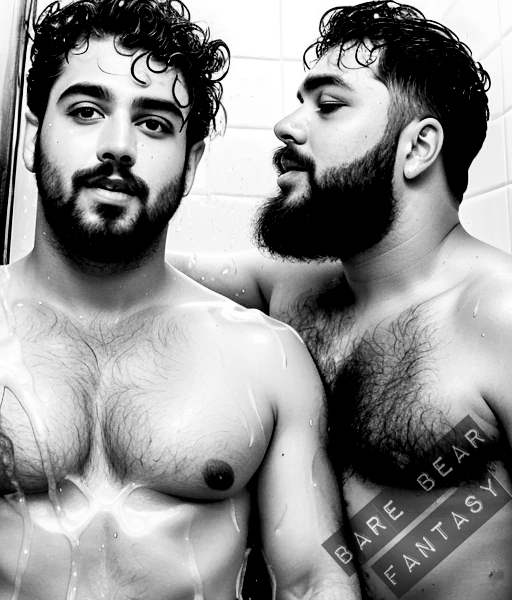 ---
BWM: What is it about bears that makes you want to incorporate them into your art?
MH: My first boyfriend was a deliciously furry, stocky, beaded guy, and I've been hooked ever since. While there is a lot of bear porn out there, and there are a lot of bear artists, in conversations with bear and bear-loving friends it seems there's a lack of diverse representation, so filling that gap has become my mission whether it's photorealistic, or styled like a pencil drawing, Renaissance painting, watercolor, or inspired by a famous artist's technique. Unfortunately, like being heterocentric, trying to force diversity into the final product can be very, very challenging, but I'm trying my best!
BWM: What initially drew you into the bear community? And what keeps you there?
MH: I'm not really an active member of the bear community, but I consider myself a bear (probably even before I put on these extra pounds!). I'm hoping, though, that BBF will become a gateway to connect more with the bear world. The older I get, I seem to have a reluctance to get out and go places, unless I have a specific mission. I would love to be able to take the Bare Bears out into the real world as a vendor and meet more of the men who inspire me!

BWM: Are you professionally trained or self-taught? Tell us about that.
MH: I've never really considered myself an "artist", but more of a graphic design guy. I got interested in graphic design in high school as a member of the school newspaper staff.  I had no clue about anything design-related, I just pulled out pencils and markers and a ruler and would go to town. Stuff looked… okay. Flash forward about 20 years and my one and only big corporate job where I was given the opportunity to create some spoof movie posters to promote some internal programs and processes my division was rolling out. I taught myself a lot using PhotoDelux for Business (RIP) and created some pretty decent-looking posters that branch offices loved to display in their employee areas! From then it was off to self-taught Photoshop and Illustrator and doing sideline graphic design work. Bump about 15 years more and re-entering the world of live theater, creating cohesive designs for entire seasons of various community theaters, as well as some moderately successful images for use on print-on-demand shops like Zazzle, Redbubble, and Society6. All of that Photoshop work has come in handy with the AI generations because there can be a LOT of touchups needed to get rid of some of the artifacts that appear.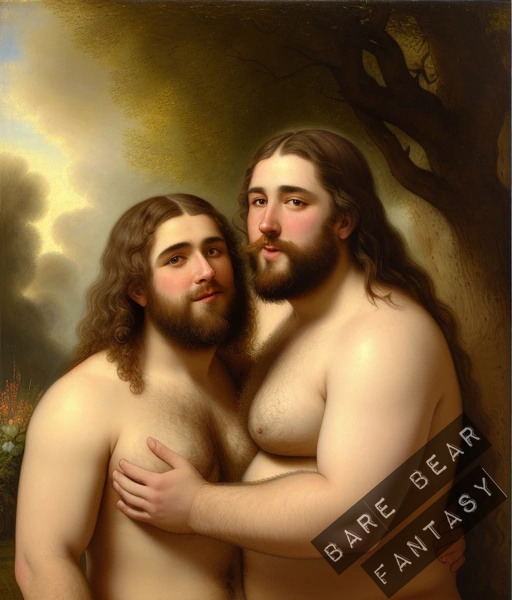 ---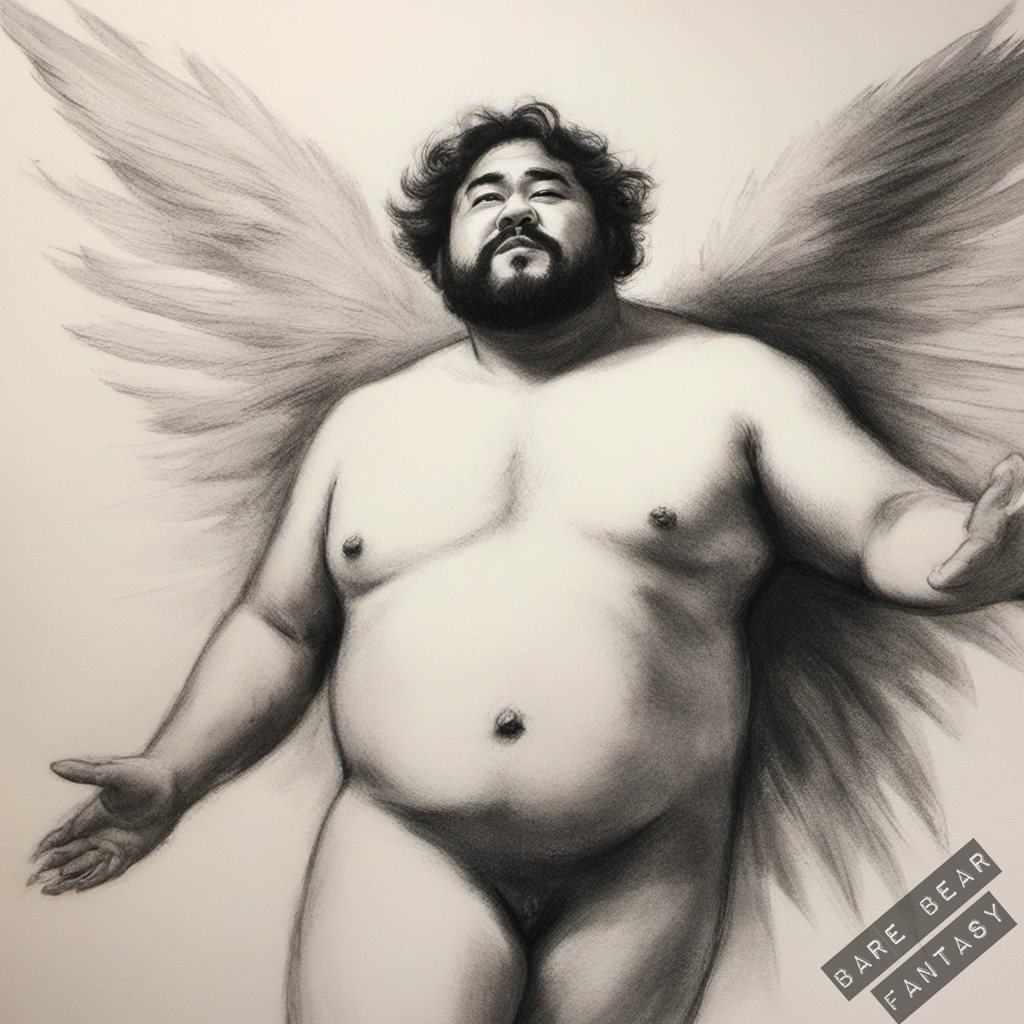 ---
BWM: Who are some of your artistic inspirations?
MH: Coming of age in the '80s, I'm still semi-obsessed with Patrick Nagel and those super-sharp black-and-white illustrations with pops of color. I never owned a Nagel poster, but I thought everyone who did was super cool! Georges Seurat is another (thanks in part to Sondheim's Sunday in the Park with George as well as a presentation on A Sunday Afternoon on the Island of La Grande Jatte during elementary school where we were able to get up close to a life-sized print of the painting). Paintings in general fascinate me because it's not a skill I'll ever possess. Thank goodness for Adobe products and the AI generators!
BWM: Where can we see/ purchase your work? Social media profiles? Websites?
MH: For Bare Bear Fantasy, my social media links along with Patreon and my shops on Etsy and Society6, can be found at www.linktr.ee/barebearfantasy . My "everyday" work can be discovered through www.LMHDesigns.com. I do want to point out that the images available for download on Etsy will print up to basically wall-sized images, about 9 feet x 10 feet. I have no idea as to where you would get such a thing done, but if someone out there in the USA has a resource, please let me know!
BWM: What big projects are you working on? What is coming next?
MH: Trying to get geared up for the fall and winter, getting the bears outdoors again in the fall foliage and snow, along with some nude bear Halloween and Christmas images styled like the turn-of-the-century greeting cards (now THOSE are a full-on obsession with me!) to go with the 4th of July series earlier this year. 
---