The Dublin Bears Pick New Mr. Bear Ireland
After a three year hiatus due to the Coronavirus lockdown and recovery, Dublin Bears were delighted to revive Irelands' biggest bear event, Béar Féile! The festival, which loosely translates from Gaelic as Bear Fiesta, began in 2010 when the Mr. Bear Ireland (MBI) competition was created. MBI is the main party event of Féile, which spreads over 4 days and nights and includes, among other elements, a Cabaret Bus Tour, Bingo Disco, live acts and nightclubs. The event which took place from March 23 through March 26 this year, is traditionally held the last weekend of March unless Easter happens to fall early.
Mr. Bear Ireland 2023 was chosen by audience participation and a group of three judges on Saturday, the 25th, at the Button Factory in Dublin. The event itself started with a set from DJ Corky from Bearscots in Edinburgh, a live performance from 80's pop band, Depeche Shop Boys and was hosted by Dublin Bears' MC, Shane Clements.
Martin 'Marty' Daly became the eleventh Mr. Bear Ireland title holder that night, and received the sash from Kleber Alcantara who held the title since 2019. The competition was sponsored by Irelands' biggest Gay Bar, The George, which will help to fund Marty's travels to various bear events in Europe. The event was live streamed by GCN Magazine (which covers gay Irish news and entertainment) and you can watch the whole thing here.
We are all delighted for Marty, who was a very popular choice among the audience, and the Dublin Bears look forward to introducing him to the wider Bear community in Ireland and abroad. The Dublin Bears' ethos is all about creating and encouraging a positive community spirit and we are sure that Marty will be at the forefront of this endeavor.
Check out photos from the event below: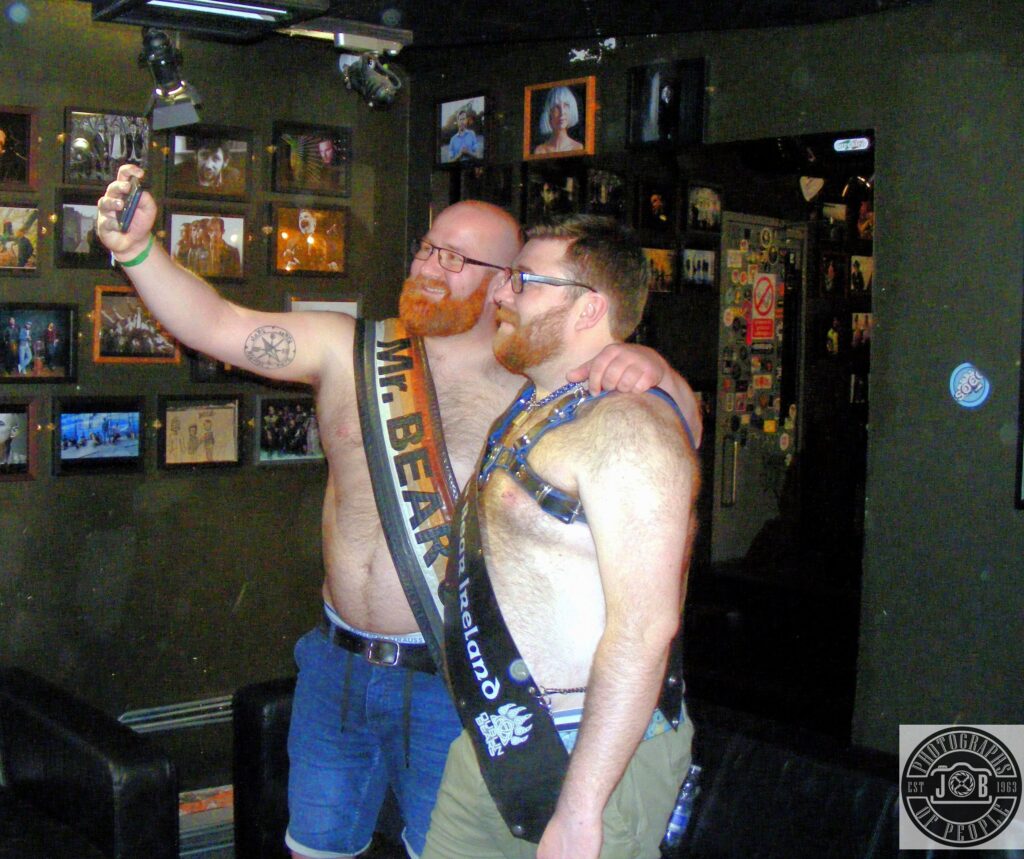 Stay up to date with all the latest from the Dublin Bears by visiting their website and by following them on Facebook, Twitter or Instagram.