The Comedic Stylings of Navy Veteran Paul 'BUC' Gittens
Paul 'BUC' Gittens is a seasoned standup comedian who has performed on stages all over the world. A twenty-year veteran of the United States Navy, he utilized his time overseas to fine tune his craft and learn from comedians in the US, Asia and Australia. Serving under the 'Don't Ask Don't Tell' era of the US military BUC found a way to be true to himself and even hosted the first Pride show aboard a US Navy Aircraft Carrier.
Now based in Atlanta, BUC finally has the time to really focus exclusively on his comedy, which has expanded to include tales from his dating life. We sit down with the bear loving comedian to discuss his unique career path and what's coming up next for him.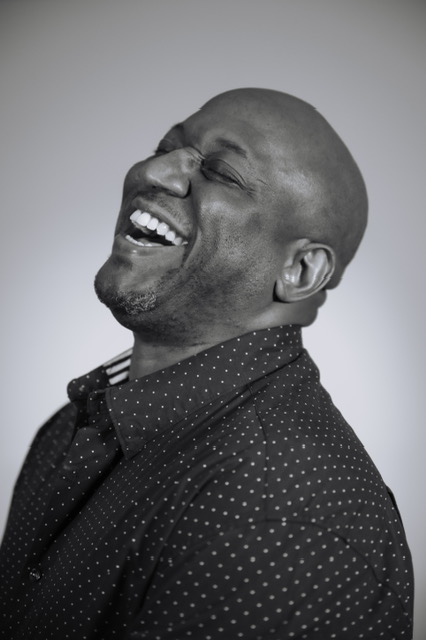 John Hernandez (JH): Hey Paul! You've had quite a career and journey but first things first, tell our readers about the nickname 'BUC'. Where did it come from?
Paul Gittens (BUC): BUC, now stands for Beautiful, Unique and Cuddly, but originally the name started as "Buck Wild" in the Navy because I was the reigning party king, no one could out-dance, drink, party and never get caught like I did! I was never a troublemaker, but always the life of the party.
When your shipmates gave you a nickname…it stuck, no matter where you transferred to. I have had the nickname for nearly 20 years!
JH: Good to know! I hear you're from New York City. How did the Big Apple shape your comedy?
BUC: I am a native New Yorker, but it would be Chicago, LA, Tokyo and Portland that would have the largest impact on my comedy. The rat race in New York is amazing though, because at one point you could do comedy 2 or 3 times a night til 3am! I was performing at every little open mic I could find ..lots of coffee shops, Dean Street Cafe, Rockwell's, any mic that would let me on, and I had my fair share of bombing !!
JH: And how did growing up in an Afro-Guyanese household influence you and your comedy?
BUC: Having a large Afro-Guyanese Family (my dad is a twin and one of 22 kids) provided soooooo much material. Because I come from a family of refined shit-talkers, a person would really have to have thick skin to survive in my family. Caribbean people, for starters, have no filters… and they don't believe in such things as boundaries. My family's beautiful insanity really made me sharp because if I could make them laugh, I could make anybody laugh!
Oddly enough, my parents were very cool when I came out. I was diagnosed with dyslexia from a very young age .. so when I was trying to tell my parents I was gay … in a beautiful letter I wrote to them …I explained how important it was for me to be part of the "BLTG" community….My parents laughed so hard, they thought it was wonderful that I wanted to be part of a community that made BLT sandwiches! They knew what I was trying to say though, and after asking the 'what did they do wrong' questions they were more amazing everyday. I was 14 at the time.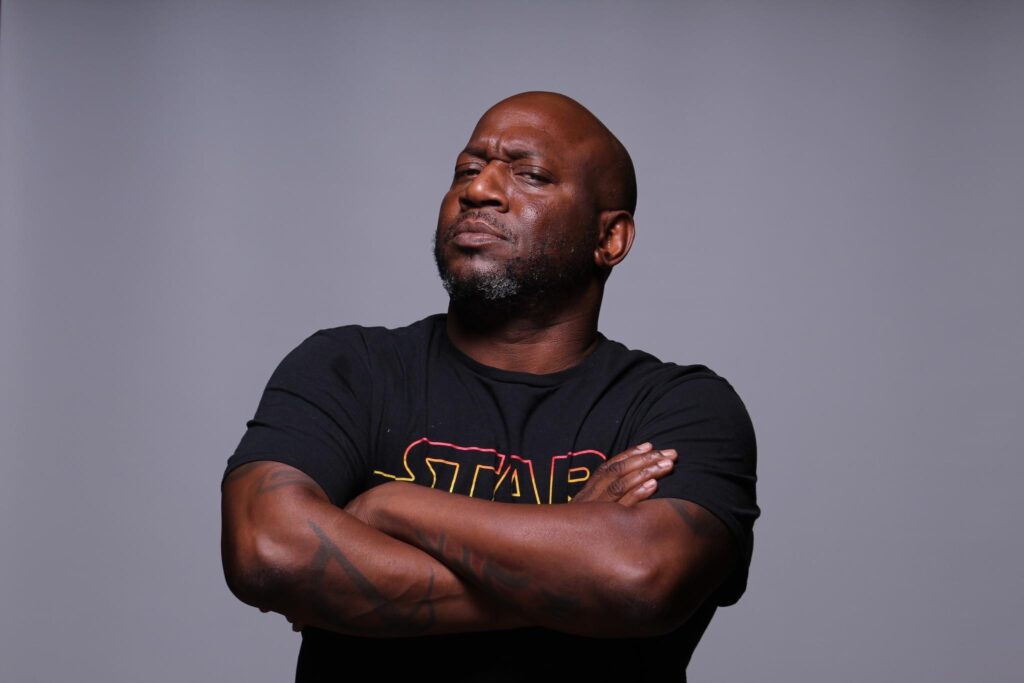 JH: I really love to hear that. How much does your sexuality play into your comedy?
BUC: My sexuality wouldn't play a part in my comedy until later. I joined the military in '03 and I had to go back in the closet for a while, because 'Don't Ask Don't Tell' was still a thing. The more straight appearing gays ..or the old guard.. we would look after our gay brothers and sisters from the shadows…until the day it was ok to be gay in the military.
But, even before I was openly gay in the military, I would still create open mics where I was stationed, however, Japan would change everything. Not only did I have the longest open mic and featured comedy show in Yokosuka called Funny Fridays at Club Alliance from 2013-2019, I would also have the pleasure, alongside Stormy Daniels (and others) to host the first "Pride" Show on A US Navy Aircraft Carrier (the George Washington/Ronald Reagan).
JH: That is phenomenal!! And thank you for your service BUC. When did you discover the bear community? What do you like about bears?
BUC: I didn't even know I was a bear or in the community because I have very little hair on my body. I do remember going to the Chicago Eagle in 1998 before if closed..I just loved the way it smelled…I found that men with meat on their bones with body hair really made my dick hard…it just turned me on in a way I can't describe. I love a good jock strap shoved in my mouth!
But what I liked most about the bear community.. ..no body shaming …and them big boys always have a great buffet …no matter what the event !! Somebody is always grilling..
JH: HAHAHA! Number one, hot! And number two, You got that right!!!
You've performed all over the world. Where have you heard the best comedy?
BUC: Tokyo has amazing comedy with really hot comedians at the Tokyo Comedy Bar and Good Heaven. I was also blown away by the comedians in Melbourne and the Sit-Down comedy club. Thailand has the Magner's Comedy festival which was amazing .. and the Fringe in the UK really takes the cake.
JH: Good to know. Tell us about performing in LGBT spaces and festivals.
BUC: I'm looking for more queer spaces to perform! Hope Flood, one of my mentors and the creator of the Comics Rock Convention, really encouraged me to add my life as a bear into my comedy, so now I have plenty of appropriate material.
Earlier this year, the Northwest Black Comedy festival in Portland, graciously invited me to host this year's LOUD, OUT and PROUD show at the festival. I'm really proud to have been a part of it because this festival has opened many doors for LGBTQIA+ people of color from all over the country.
JH: Amazing, any upcoming gigs or projects you'd like to mention?
BUC: I will be at the Laughing Skull in Atlanta on April 25 and in NYC on June 23 at Funny Fridays Presents Pride 2023 in association with Comedy in Harlem, plus at a variety of gigs all over Atlanta.
JH: Ooh! I'm gonna have to check you out when you come up to New York! Thanks so much for taking the time to chat BUC. See you soon!
Keep up with Paul 'BUC' Gittens on his official website and on Facebook, Instagram and YouTube.