We talk a lot about bear representation in the media here at BWM, in film, television and even art; but one area we don't often focus on is literary representation. Like film and tv, it's hard to find books celebrating bears, and that applies to both the fictional and non-fictional realms. Of course we have the books of Les K Wright chronicling our history, but there's always room for more.
And to that end, here are a few bear-centric titles we found.
---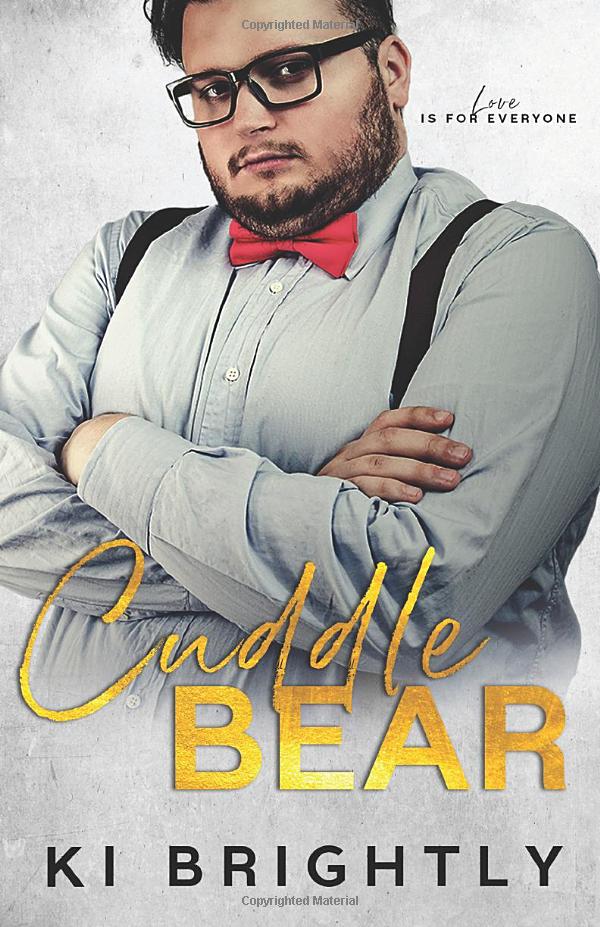 Cuddle Bear by Ki Brightly
Maurice Baranov III has more feelings than he should for his boss, Mr. Fenwick "Wick" Guidry. He watches over Mr. Guidry as part of his job, and Maurice has given up on trying to keep his feelings in check, even though he hides them. Maurice doesn't think of himself as the type of guy who gets a happy relationship. The last man he dated got angry when he started trying to lose weight. With all that past baggage, he can't imagine pursuing Wick, so he is left with one option—forever wishing he could be with the man he loves.
After accidentally upsetting Maurice at the office, Wick invites him out for drinks to apologize. They meet up with Maurice's cousin Lacey, who is having troubles of her own. Wick and Maurice promise to help her pull a prank on Edgar—a guy from their office who is annoying her—by agreeing to go on a double date. Who wouldn't be shocked to arrive on a date and find their boss waiting? Will Wick be able to transform his role of fake boyfriend into a real relationship? Or will he be too scared to take the next step with Maurice?
Get your copy here to find out.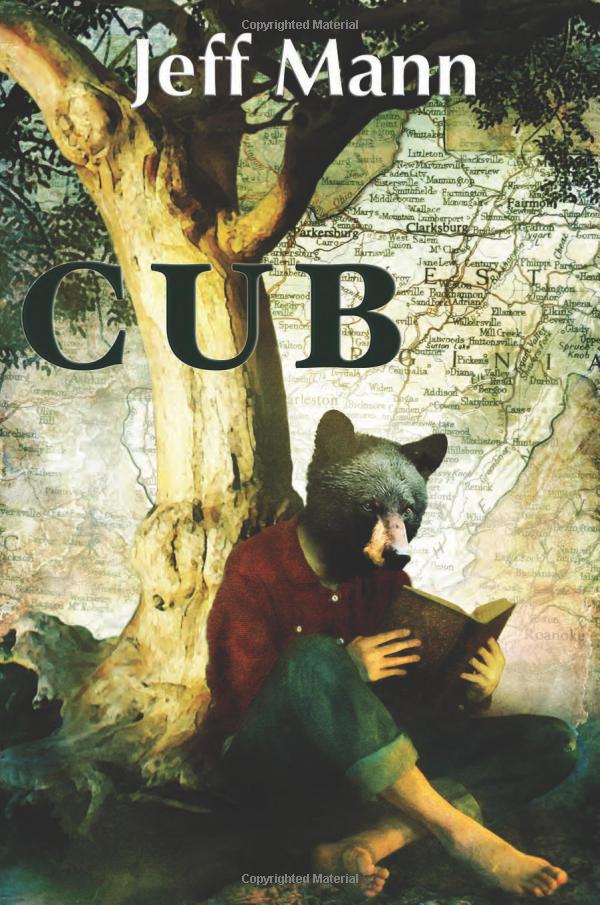 Cub by Jeff Mann
Not every gay teen yearns for fashion and popular culture. Some boys are pure country folk and like the feel of flannel and the smell of the farm. And they're neither lithe nor muscle-bound but stocky boys, the ones who develop hairy chests, arms, and faces years earlier than their peers. One such seventeen-year-old is Travis Ferrell, shy among most of the other kids at school, but proud of his West Virginia roots. He has not yet admitted his passion for handsome guys–and his idea of what handsome is and what handsome does is not much different from him. Soon he'll learn that he's not unique; gay culture has a name for young men like him. Cubs.
Lambda Literary Award-winning author Jeff Mann has written a touching romance for the outsider in us all.  Get your copy here.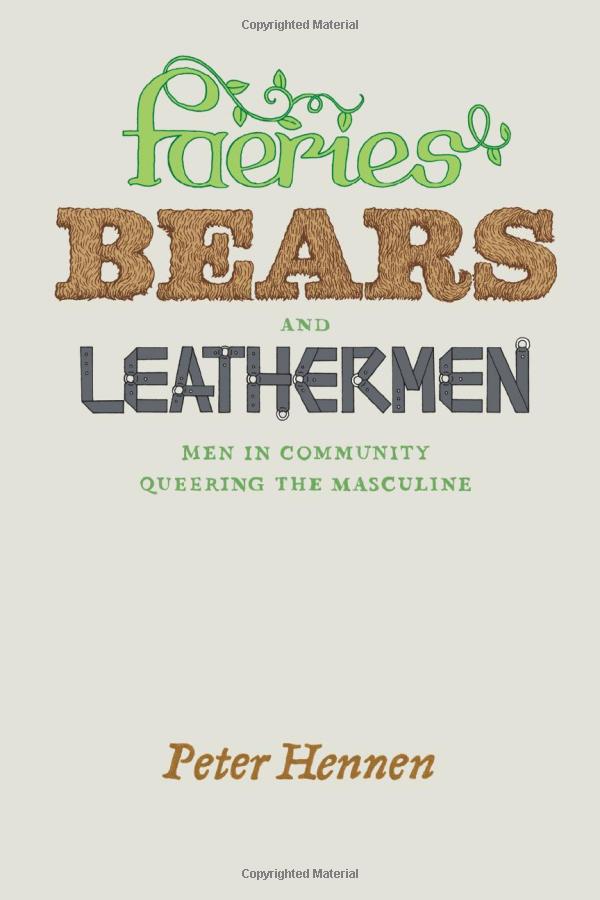 Faeries, Bears, and Leathermen: Men in Community Queering the Masculine by Peter Hennen
Over time, male homosexuality and effeminacy have become indelibly associated, sometimes even synonymous. In Faeries, Bears, and Leathermen, Peter Hennen contends that this stigma of effeminacy exerts a powerful influence on gay subcultures. Through a comparative ethnographic analysis of three communities, Hennen explores the surprising ways that conventional masculinity is being collectively challenged, subverted, or perpetuated in contemporary gay male culture.

Hennen's colorful study focuses on a trio of groups: the Radical Faeries, who parody effeminacy by playfully embracing it, donning prom dresses and glitter; the Bears, who strive to appear like "regular guys" and celebrate their larger, hairier bodies; and the Leathermen, who emulate hypermasculine biker culture, simultaneously paying homage to and undermining notions of manliness. Along with a historical analysis of the association between effeminacy and homosexuality, Hennen examines how this connection affects the groups' sexual practices. Ultimately, he argues, while all three groups adopt innovative approaches to gender issues and sexual pleasure, masculine norms continue to constrain members of each community.
Grab your copy here.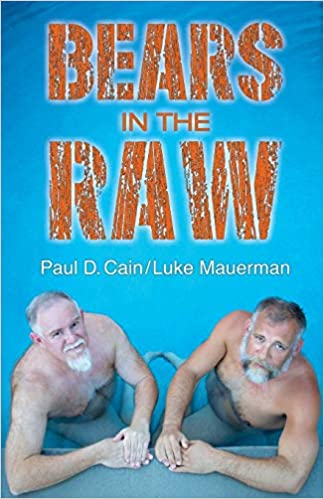 Bears in the Raw by Paul D Cain and Luke Mauerman
Two Columnists; One Book.
Bears In the Raw is an unflinching look at gay life in the 1990s and early 2000s, written from two differing perspectives covering: The AIDS Crisis, sex, gay rights, dating nightmares, gay history, politics, bear life, and looking for love.
Often funny, occasionally heartbreaking, the book serves as a collective memoir of two men on two different paths in life. Luke views the world through the heady lens of erotic magazines; Paul takes a much more pragmatic approach to politics and gay history. Together they share a close look at the important issues of a time not so long ago. History is repeating itself even now as we move toward an uncertain future.
Learn about love and life from two men as they write their deepest dreams and failures. Bears in the Raw is as relevant now as it was back then and includes recent updates on their love-lives today.
Get your copy here.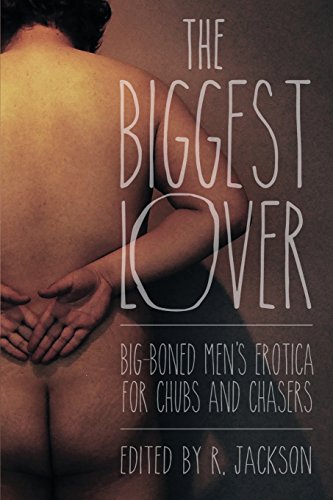 The Biggest Lover: Big-Boned Men's Erotica for Chubs and Chasers Edited by R. Jackson
From the publisher: We have all heard the term Rubenesque as a compliment for plus-sized women. The baroque painter Sir Peter Paul Rubens was fond of painting women of the day that were curvaceous and full-figured. The men in his art were not. What is the comparable term for men? Because not every gay man is obsessed with twinks who list the number of visible rib bones on their Grindr profile. Or men who can remember the number of reps at the gym but not their phone number. Some of us appreciate buying in bulk and that includes looking for love. Or just plain sex. Thank goodness for Bear culture which embraces girth. During Bear Week in Provincetown the stores do not even bother to sell clothes smaller than an XL and a man's virility is often like the potency of moonshine: the more Xs on the jug the better, so XXXL is a chub in high demand.
It has taken too long for an erotica anthology to feature such men. It is our hope that readers who felt denied of attention and affection will read these stories and realize that love has no weight limit, no threshold, and neither should self-esteem.
Sadly, this book seems to have gone out of print, but you can still get copies from used booksellers. Get your copy here.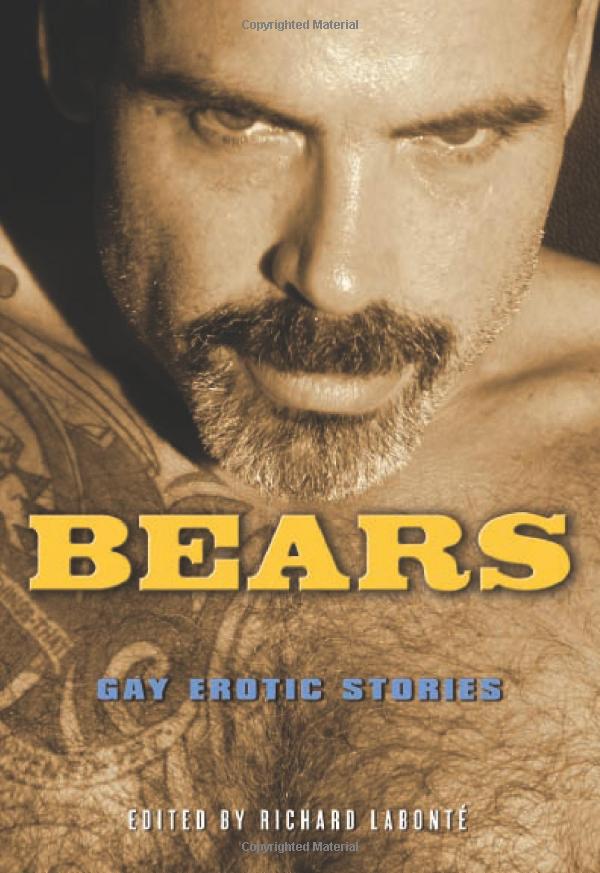 Bears: Gay Erotic Stories Edited by Richard Labonté
Unlike their namesakes in the wild, the bears in this collection are decidedly sexier. Assembled by noted editor Richard Labonté, these tales take readers on a tantalizing tour of a gay subculture that's sweet and raunchy — and sometimes both at once. Written by the most popular authors in the field of queer male erotica, these stories showcase bears and bear-lovers exulting in the pleasures of scruffy beards, hairy chests, burly bodies, and belly-to-belly sex unfettered by social constrictions.
Get your copy HERE.