The Best Ever Holiday Playlist by DJ Alex Ferbeyre
2020 has been a year! And while we might not be able to gather with friends to celebrate its passing, we sure as hell can party in our homes to wish it gone! We asked internationally renowned DJ Alex Ferbeyre to put together playlist of hits perfect for Holiday parties by yourself, with close family or small groups of friends, whatever the gathering is you're able to do!
Alex has curated an amazing Spotify playlist of over 300 songs from the last decade. Over 24 hours of floor-fillers, mood-setters and party favorites!
Check out his playlist below and then read on for a quick interview with the DJ himself!
Robin: Hey Alex, how are you? 2020 has been a very tough year, but what have been your highlights?  
DJ Alex Ferbeyre: This year has been ridiculously tough. For me personally there's been a lot of life changes. I feel that the "collective pause" during our lockdowns, quarantine and social distancing has opened me up to an onward journey of more gratitude, slowing down and loving my friends, family and colleagues more. I took a moment to figure things out and what, ultimately, made me happy as a human being, and how to be more loving and human to those around me. We've lost so much yet gained so much more, if we open ourselves to that. Living in the moment is an amazing gift.  
How have you continued to play your music this year?
Our nightlife industry was one of the ones that was hit the hardest and quickest. I took a moment to decipher what, how, and when I would be playing again. After a few months into the pandemic, it became glaringly obvious that I needed to put out some happiness and sunshine into the world and uplift folks through music. Along with my podcasts and Spotify playlists, I was able to join some pretty epic live streams during Pride Month including a collab with Joining Hearts, Fuego Productions, and a duo stream with Brazilian DJ fellow Earl Oliveira, live from both Miami and São Paulo, and simulcast online.
I was very fortunate to also be tapped by the new Blued dating app to do a live stream for Pride Month and a virtual chat with Asia, European and South American users. That was fun! I also had a really great guest set on Underground Wilma's Twitch channel, along with some insane visuals, which I absolutely love! I also have an upcoming guest slot for MAD BEAR Madrid via their internet radio show coming up, so that should be fun to join in on the live chat.
Although a lot of live events booked for this year have been postponed, 2021 looks very promising!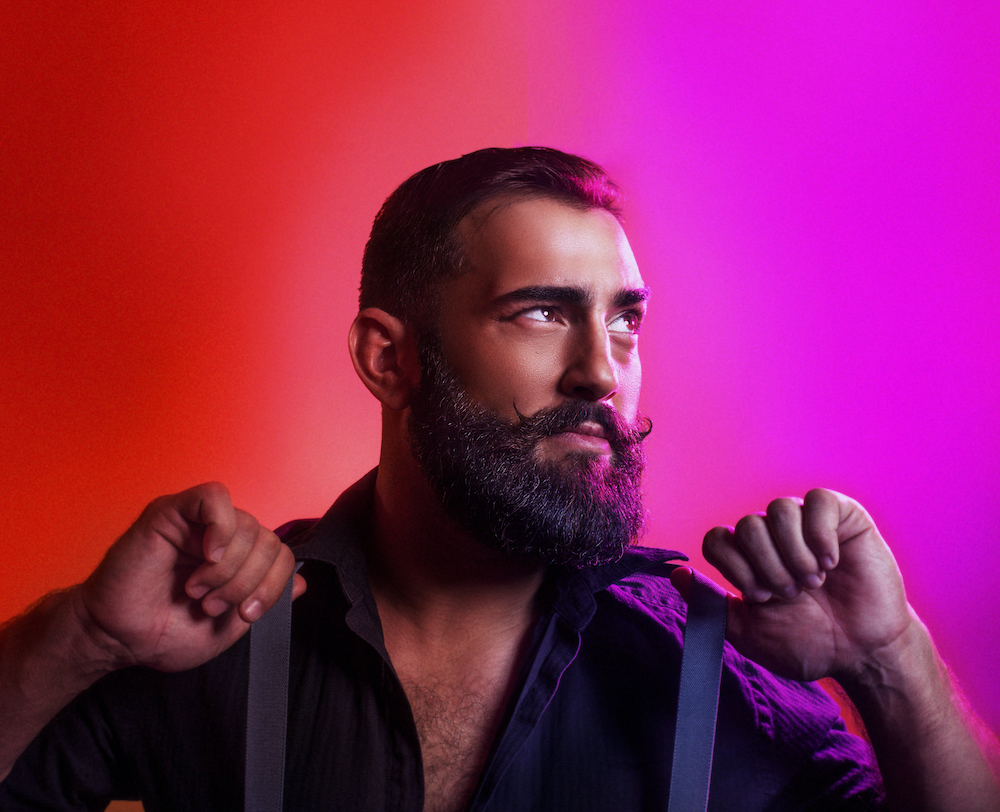 Have you found the virtual experiences a challenge or an inspiration?
To answer that question honestly, I would have to say both. "The New Normal" has brought about the need for DJs to express themselves artistically minus the component of the instant and live energy that we receive from our audiences – a gauge that we would normally utilize for crafting the journey we take along with our crowds or patrons. I believe that has been the biggest challenge.
On the flip side it's actually widened up our reach to a global audience. Quarantined crowds have made it that much more intimate and closer. Like every new medium, especially when you tie in copyright, stream and other factors, it can be quite challenging to stay afloat. We're all navigating it the best we can and a lot of DJs are doing it just to share the magic of what we believe is our duty – to bring joy to the world through music. This holds very true to me.  
The Holidays are going to look pretty different this year, what plans do you have?
I am planning on enjoying my family to the fullest and thanking my higher power to be alive and appreciate my loved ones, family and friends.
What's your favorite Christmas song?
Block me now but – it's a toss up between Mariah Carey's "All I Want For Christmas", Wham! "Last Christmas", and the Miami/NYC boy in me loves the freestyle jam by The Cover Girls "New York City Christmas". But, above all, a childhood favorite that brings back magical memories for me Hugo Blanco's "El Burrito de Belen"!   
What's happening in 2021 that you're excited about?
Thankfully there are many yearly events that have circled around to possible rescheduling from this year, so I am happy to say that things are in the works. Apart from that, 2021 can't get here quicker!  I am looking forward to taking this state of gratitude and thankfulness and applying it to the rest of my life moving forward. 
---
For more info on DJ Alex Ferbeyre, head to Alexferbeyre.com