The Art of the Possible: Spotlight on International Artist Todd Williamson
Meet the fabulous Todd Williamson, as handsome as he is talented.  Todd is a Los Angeles contemporary artist that has exhibited literally around the world, most recently in Germany, Italy and Houston. 
He was named as one of the 2009 Artists to Watch by Art & Living Magazine and was a recipient of the prestigious Pollock Krasner Foundation award grant and many other foreign awards that I can't pronounce because I'm tipsy.  He has attended academies in Rome Italy, Naples Italy, Greece, Venice and NY.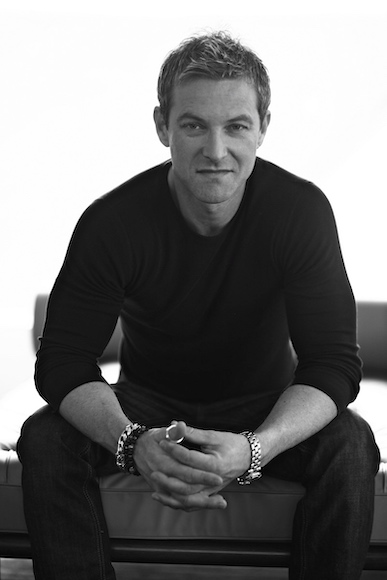 Todd has been exhibited along-side some of the leading contemporary aritists including Ed Rusche, Ed Moses, Jenny Holtzer, Robert Ryman, and Chuck Close to name a few.  He has representation in New York, Berlin, Tokyo, Naples, Milan, Houston, San Francisco, Las Vegas, Atlanta, Los Angeles and Miami.
Todd was chosen along with 10 other American artists to represent the United States at the 3rd Annual Songzuang Arts Festival in Beijing China and was selected for the "25th Silver Anniversary Exhibition" at the Visual Arts Center of New Jersey curated by Joan Young, Guggenheim.
He is also an arts commissioner for the city of West Hollywood, creating avenues for artist to share their work, and on the board of directors for the National Aids Monument to be erected in West Hollywood Park in 2020, a multimedia installation that celebrates the memories and history of the AIDS movement.
This May, Todd participate in the most important exhibition of his career, to date.  Todd's project, "Processional" was chosen as an official collateral exhibition for the 2019 Venice Biennale with star placement in one of the most amazing and highly trafficked locations in Venice – the chapel of the Santa Maria della Pieta Church on the Grand Canal between St Mark's Square and the entrance to the Arsenale.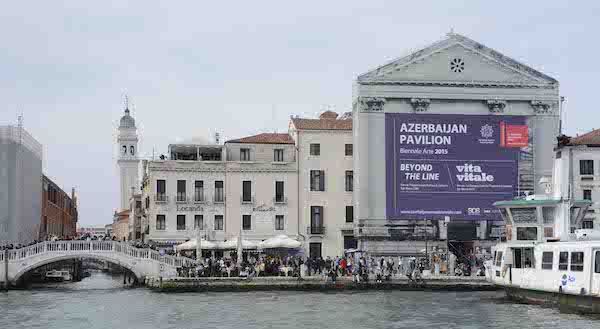 In Todd's description: "The exhibition will be a statement on 'influencers and thought-provokers' and the power they have in today's society. The personality and ego of each will be examined through the use of color and movement in 8 large-scale paintings as well as a "sound room" as you enter the space from the Grand Canal.  Greg Walter, professor of music at the University of North Carolina, School of the Arts, is composing special music for the exhibition and will do a series of solo performances".
I sat down with Todd over a few martinis at The Abbey to find out more about his career and this amazing opportunity.  You can support Todd's exhibition with a tax deductible contribution here:  https://bit.ly/2SxcfbG
What was the first artist or work of art that you were truly inspired by?
Anything Rothko and Jackson Pollock
You majored in Fine Arts in Tennessee, I wasn't aware there was such a richness of art in that State.
Well, Belmont University in Nashville is one of the top music universities in the country.  I received my BA from Belmont but I also studied at the Univ of Alabama Birmingham.  Birmingham has one of the finest museums in the country and some of the top collectors.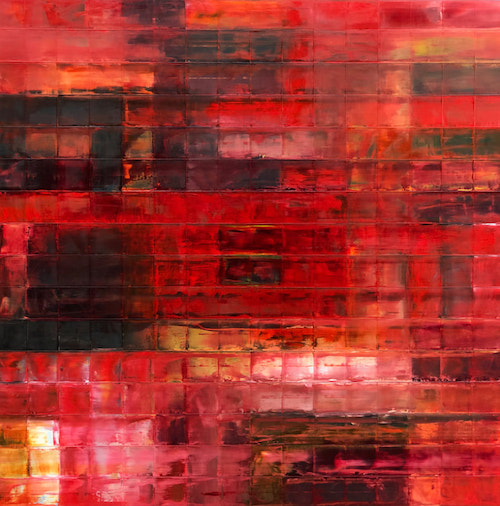 Do you remember selling your first painting?
My first important sale was to Sandy Galin.  My work replaced a Toulouse Lautrec over his fireplace!
What is your creative process from idea to canvas? 
It can be many things from dreams to strange shadows, to just sitting and thinking about how it will all come together.
What was doing your first ever show like?
My first few shows were small shows at coffee shops any wall that I could hang art.  Not much of a story there!
You have a very distinct style throughout your work.  How did you develop the structure for your art?
The lines in mine are textural.  They create a frame for the work and they allow the chaos of the paint to be controlled visually.  For me, this came from my innate nature of wanting to control my world.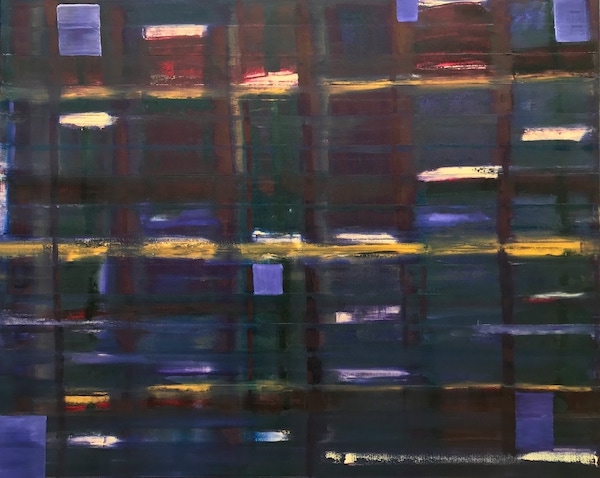 How do you choose the pieces to put together for a showing?
For the Venice Biennale, I started with a concrete idea of what I wanted to say and how I could best say it.  The works all came 1 by 1, and developed from each other.  The music is being composed based on this same idea and with the composer, Greg Walter (UNCSA) and I discussing the ideas and concepts behind the works.
How has your personal art changed the most through your years?
It grows as I grow.  It reflects my world and how I see the world.  I still try and control it but now I allow it more freedom to express what it needs to.
How has the art industry as a whole changed over the years?     
Don't get me started!  The artist is responsible for everything now.  For the Venice Biennale, my exhibition was chosen from a long and detailed submission by the MAK Center.  Everyone thinks that because it was chosen that they will pay for everything but that's not true.  I pay for everything from shipping, to rent, to electric, to travel, to carpenters, musicians, and down to opening parties!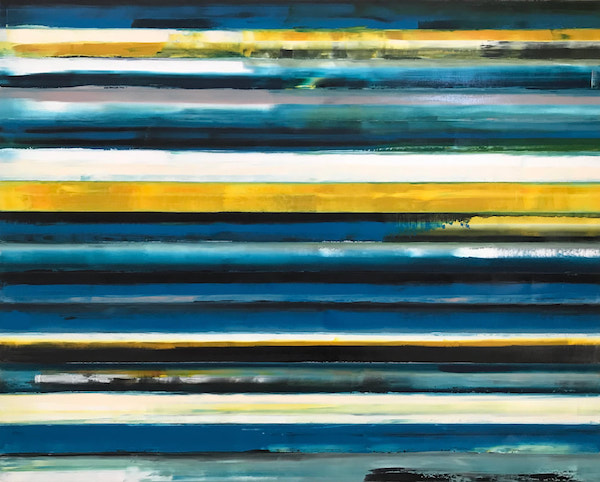 How do your international shows differ from your US shows?
Europeans are raised with some of the oldest cultural institutions there are.  They spend weekends at museums or concerts where Beethoven performed.  To them, art is a part of everyday life and is very important to the contentment they feel with life.  In the US we are very busy!
How do your international audiences differ from the US audiences?
There isn't much difference in the audience.  There are always people who understand art on different levels so the conversation is different based on that, but the questions are pretty much the same.
What is the biggest difference in the art industry regarding the business side of it between the US and abroad?
The Art Business is changing everywhere.  The internet has changed it and the record numbers of artists have changed it.  The US spends more money on art and supports individual artists in a beautiful way.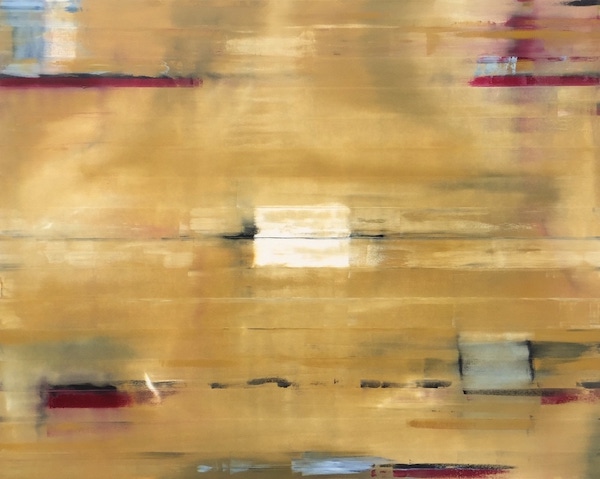 Your project, "Processional" was chosen as an official collateral exhibition for the 2019 Venice Biennale.  This is a very important exhibition for you. How were you chosen?  What are your feelings with this on the horizon?
The Venice Biennale is one of the oldest and most important art exhibitions in the world!  Being chosen is a dream and add to this the Pollock Krasner Foundation (Jackson Pollock/ Lee Krasner) as the major sponsor, its phenomenal!
The Pollock will only support 2 exhibitions in the Biennale this year, mine and Martin Puryear's US Pavillion.  They also awarded me the Prize for Creativity which has only be given to 2 artists in the Pollock's history!
In your words, " 'Processional' explores emotionality and chaos created by the supreme power."  What are you saying with this collection?
I am looking at how we have created power in society.  How some people have enormous power with a word, or a tweet, or their presence.  I am exploring how these people wield that power and want to take us to the moon, build a wall or better all of society.
What is one of your most memorable showings to date?  Why?
I was asked by the Pio Monte della Misericordia in Naples Italy to create a work based on their Caravaggio, Seven Works of Mercy.  I had mistakenly assumed my work would be hidden in a back room somewhere.  When I arrived for the preview, I was blown away that my work hung next to the Caravaggio!!!  It was there for some months before it was moved into the permanent collection!  That's hard to beat!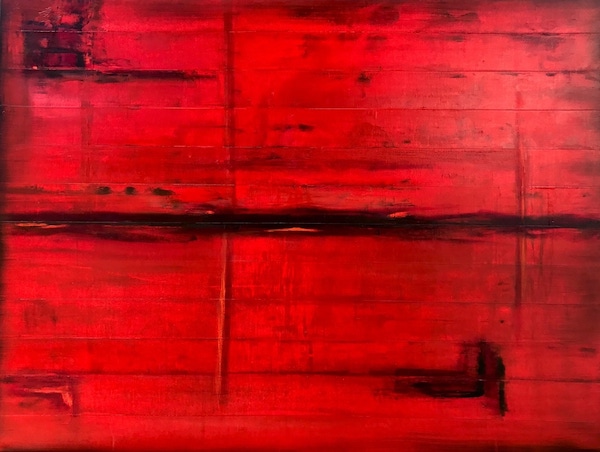 Is your sexuality infused into your work?
No, but my world is.  Everything around me is part of my work and colors what I create like it does for all artists.
What was your childhood like?
Pretty amazing.  I had very supportive parents who were always a part of my life.  They never told me I could not create or do anything I wanted.
What is your coming out story?
It's boring.  It happened over the phone!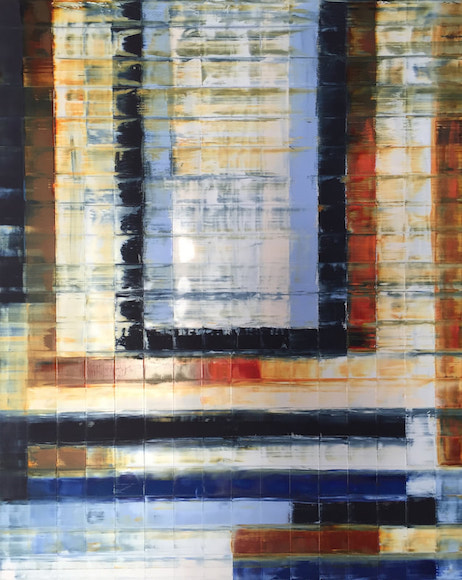 You are an Art Commissioner for the City of West Hollywood.  What does this exactly mean?  What artistic projects is the City currently working on?
As an Arts Commissioner for West Hollywood, I get to help other artists by guiding projects they want to see in the city.  I also help to make the world easier for artists by helping the city to bypass the inevitable Bureaucracy that exists within all cities!  We have a great city that we should be very proud of!  It is supportive of all parts of the arts and has a great track record!
What do you do for fun?  Do you ever just sit and read comic books?!
I love concerts and being social!  My partner and I are very social and have a large group of friends so usually fun consists of doing things that involve the group.
Visit www.toddwilliamson.com and follow him on Facebook