Mark Wulfgar is a Mexican artist specializing in drawing furries and hirsute big-bodied men. His artwork, inspired by his love for bears and comics, is fun, playful and very erotic. And most impressive of all? He is completely self-taught. Check out a sampling of his beautiful work below and make sure you head to his websites and social media (links below) to check out the stuff that was too hot for us to print. Trust us, you won't be sorry!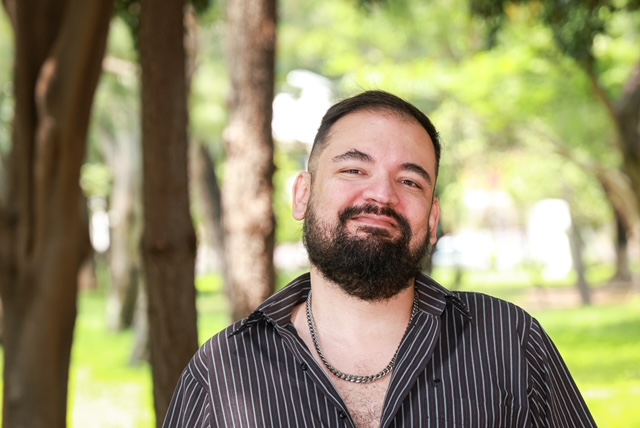 BWM: Tell us a bit about your background and how you started creating art.
Mark Wulfgar: My name is Marco Gonzalez. I'm from Mexico and I've always liked drawing. My mom still has my first birth certificate with a doodle I did back when I was an infant. Back in the day we didn't have all these smart devices to keep us busy so the only way I had to pass the time was doodling.
BWM: What is it about bears that makes you want to incorporate them into your art?
Mark Wulfgar: I used to daydream about making my own comic, but as I grew older, I started noticing the bears around me and I realized that there was literally no mainstream representation of big bears as main characters in the media, especially in comic books. There were some beefy characters like Wolverine or Beast, but I'd never seen a chubby guy as the main character of anything – although, I suppose we did get Megas XLR's Coop, Steven Universe and Voltron's Hunk – but these are an insignificant number of characters when compared to the massive amount of thin and muscular characters out there!
And since that was what I wanted to see (big bears), that's what I drew.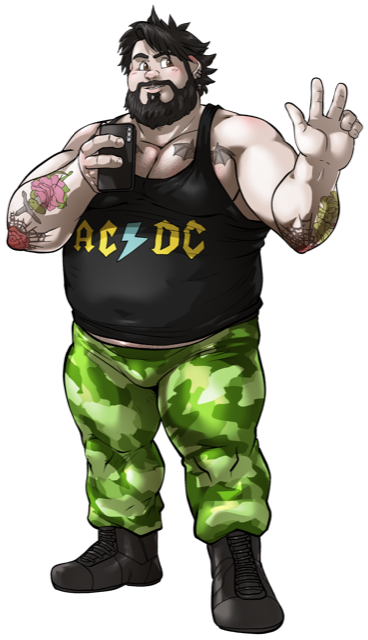 BWM: Be the change you want to see in the world. Right on Marco! What initially drew you into the bear community? And what keeps you there?
Mark Wulfgar: I was always attracted to bears but it was so hard to meet them or even see pics of them online. When I first started getting into bears, the internet was in its infancy phase, and we only had GeoCities and the link system to connect to each other. So, somewhere along the line I met a bear, and he introduced me to the grandfather of instant messaging, mirc. There was a Mexican bear channel there and I made so many friends through it. Some of them are my friends to this day.
I was also introduced to a Mexican bear community named Osos Mexicanos. They were so nice and were all about inclusion and celebrating bodies other than the skinny cliche gay bodies that were always celebrated. At that time if you weren't skinny, white and fit, you basically didn't exist in the gay community, and I had (still do) body dysmorphia, and they helped me being ok with who I am.
I am still in the bear community because I have so many fond memories, even though many things have changed. I still meet so many great people that are accepting and kind. There are some bear event organizers who still keep it cool and fun, and it reminds me that the community of old isn't dead yet, so that also keeps me here.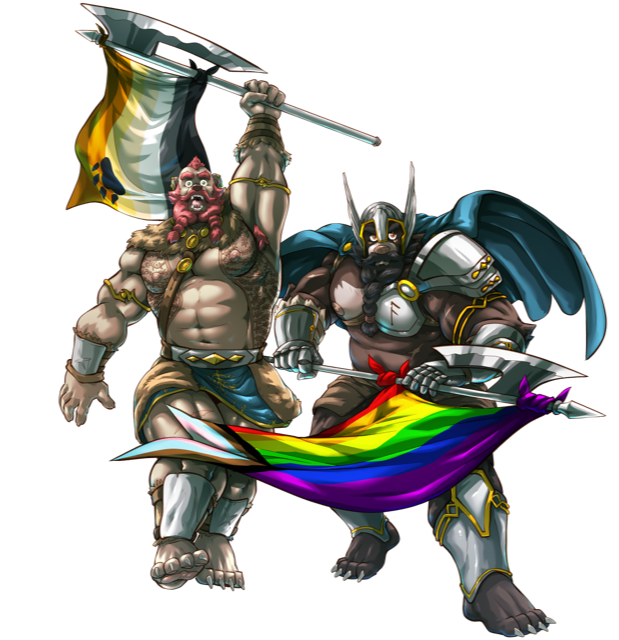 BWM: Thank you for that honest and lovely response. It's great to learn about the bear scene in places other than the US. Turning back towards your amazing art, are you professionally trained or self-taught? Tell us about that.
Mark Wulfgar: I'm 100% self-taught. My father was very against me drawing because he thought it was a waste of time, so I had to draw in secret so he wouldn't find out. I have been thinking about studying a bit in the future if I can find the time.
BWM: Who are some of your artistic inspirations?
Mark Wulfgar: Well, I had a few during my artistic journey. My very first influences were some furry artists who often drew bears. They are Grisser and CaptainGerBear. But the one I cherished the most was an artist named Kazuma. He lost his life over a decade ago, sadly.
My most recent inspirations are Seizoh Ebisubashi, Gengoroh Tagame and the biggest of them all, Jiraiya.
BWM: Where can we see/ purchase your work?
Mark Wulfgar: I post mostly on Twitter/ X now (@markwulfgar), but you can see my work before anyone else on my Patreon and my Patreon's discord channel: Patreon.com/markwulfgar.
In addition, I use Facebook, Instagram, Furaffinity and soon bluesky. You can find me there as markwulfgar too. I also have a Gumroad account where you can buy my comics (gumroad.com/markwulfgar).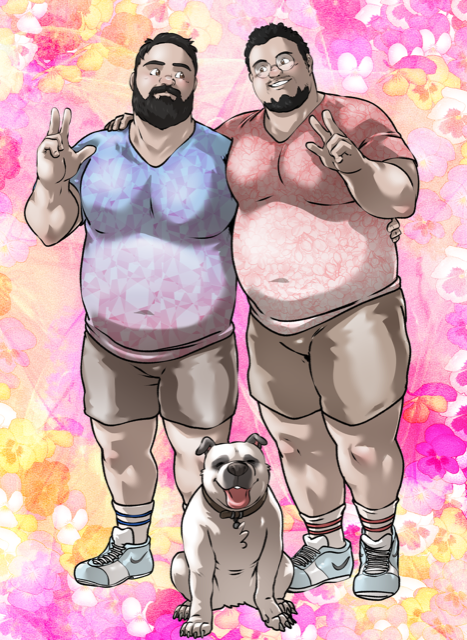 BWM: What big projects are you working on? What is coming next?
Mark Wulfgar: I have a few projects on the slab. I'm currently finishing up an interactive comic named "Sons of Light and Thunder". I also want to finish the final chapter of "Blood Bonds" (a furry bear fetish fantasy comic that has already quite a few chapters, available at gumroad). I want to remaster a couple of my old works now that I have a refine art style and can speak decent English.
But the thing I want to do the most is to create a new chapter of one of my most obscure projects, one that didn't have much traction because it's not sex oriented like most of my other work, called 'Old Dog'. It was a project that came to be a coping mechanism for me after many struggles in my life, but I didn't have the tools to actually make it happen as efficiently as I wanted to; but now I do have the tools and I'm debating if I should reset it entirely or just start another chapter with what I have.
Besides all that, I have Patreon interactive dynamics whereby using polls I create pieces based on the subscribers' choices, commissions, and illustrations for bear events in Mexico and USA.
And if God gives me time, I also want to teach art classes. I tend to like to bite more than I can chew but I like to feel productive! (Laughs)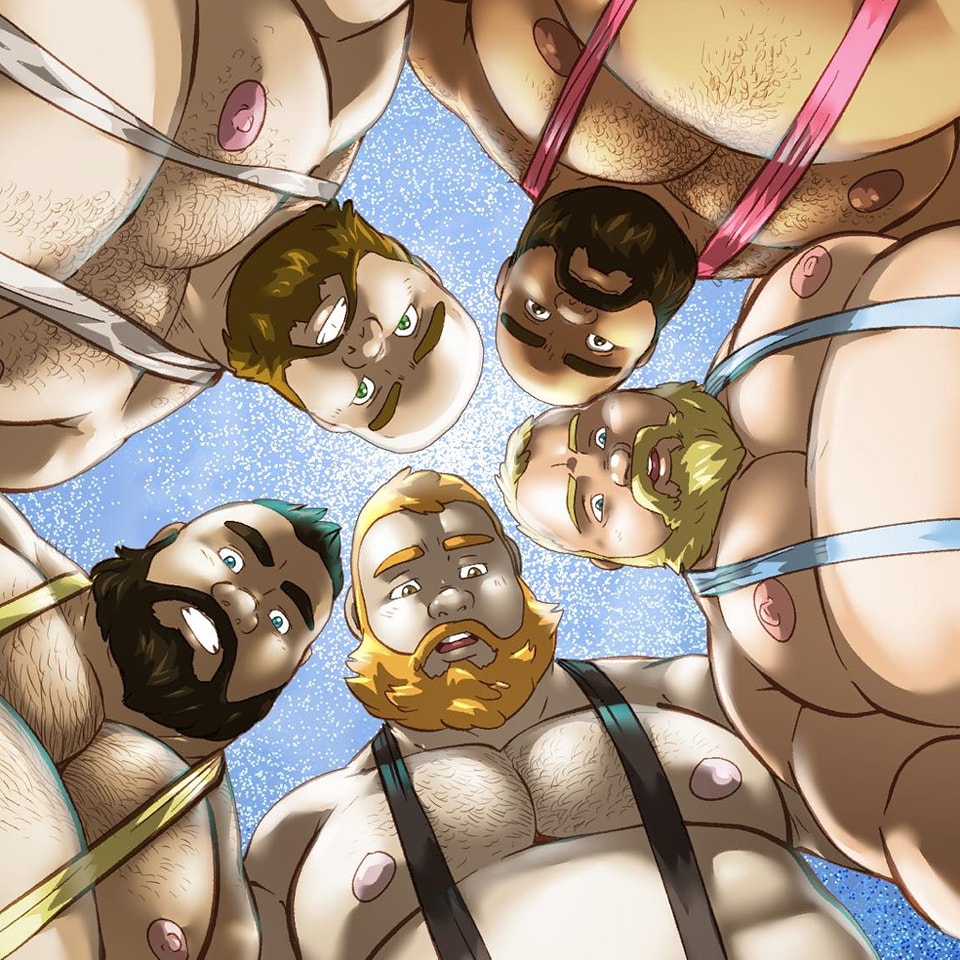 ---
To see more of Mark Wulfgar's work check out his LinkTree which will take you wherever he is exhibiting his art on the web.