The All-New 2019 Lexus UX 250h Compact SUV: Very Nice Indeed!
All new luxury is still an all-new thing, and the all-new 2019 Lexus UX, a small-ish SUV for those who want a small car with a little girth and mirth, is here to hopefully make you happy. 
And to boot, it also comes as a hybrid!
Lexus was one of the first manufacturers to realize that Americans, in particular, really like luxury (true) but often can't afford it (very true) when it comes to cars that are the size of the state of Rhode Island. So since the turn of the century, Lexus has been creating 'compact luxury', a concept that I still don't get, but the rest of the car-buying consumer population does and they have been taking to these little micro-gems like ducks to water.
My guess is the 'UX' is some sort of code for Utilitarian-to-the-Max.  This little roadster can fit into just about any space or place necessary. It gets high marks for its maneuverability because the engine and engineering dimensions are, to say the least, small-ish.  That also means that rear seat room and cargo space are pinched, so again, be advised.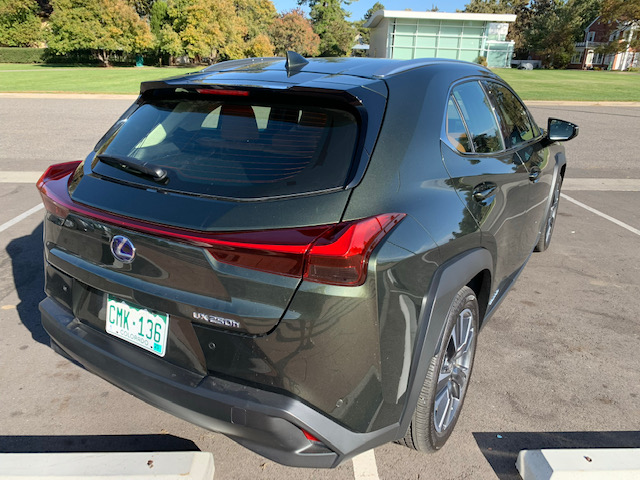 But the elegance you have come to expect from Lexus is all there when you open the door and step inside. Starting at $34,150, this baby is just an inch over five-feet tall. Mileage is 41 in the city and 38 on the highway, so you do start saving money right away. You'll get a 2.0-liter four-cylinder engine that offers 181 horsepower, which ain't bad for a hybrid. (It's all-gasoline brother, the UX 200, is worth a look as well.)
Standard features are pretty generous.  Heated mirrors, push-button start, simulated leather, Apple CarPlay, Bluetooth…. and Lexus' Safety System 2.0, which really is a nice package of standard (necessary) safety features, such as lane-keep assist, forward collision warning, automatic emergency braking and adaptive cruise control, among others.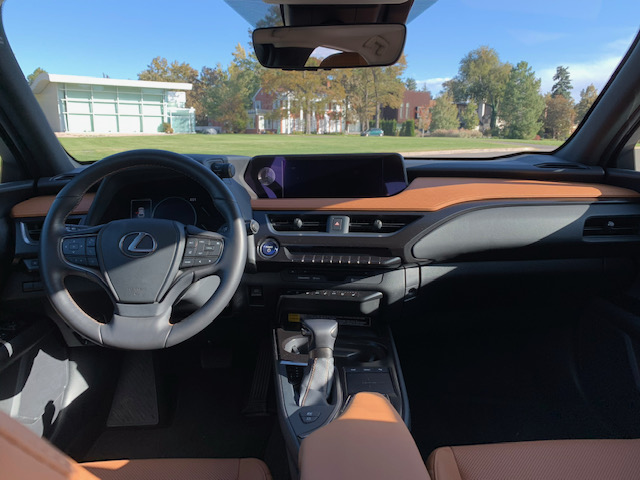 This is a great little get-around-the-gay-borhood kind of car.  Those weekends where you have to go from your simple flat to the gay coffee shop to the LGBT center to your volunteer work to your dance rehearsal to afternoon cocktails (please don't drink and drive) and then to a grand gala performance later that night…. you need something that can easily be parked in the smallest yet most convenient of spaces.  Never forget, gentlemen, you are a princess and deserve princess parking wherever you go – the 2019 Lexus UX 250h allows you to take advantage of every princess parking spot, wherever it may arise.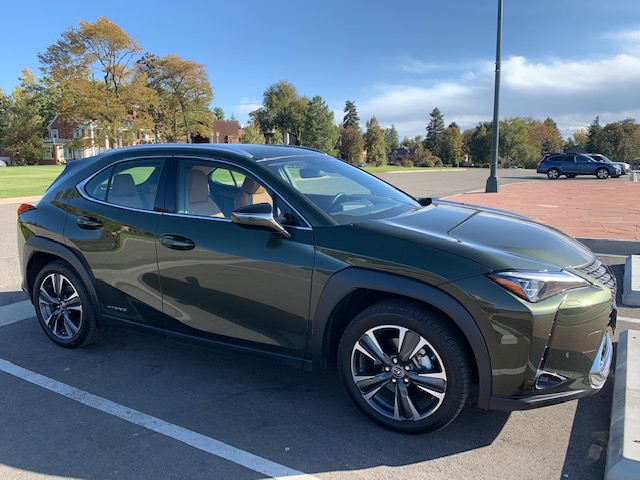 My only word of caution for our plus-size readers are the backseats. They do pinch a bit, just like those jeans you wore at the Y2K party when it really was the year 1999. If it really is just you and your beloved most of the time (even if your beloved may be called Fido or Spot on a daily basis), you should be fine. But get everybody inside and drive it around the city a bit first.
Indeed, the fabulousness never ends when you are a bear or a princess – or both.
We here at Bear World know the burden of being both. All the time.