Tammie Brown to Headline Cannonball Bash 2023
Cannonball Bash is shaping up to be the best yet with a fabulous lineup of parties and entertainment, including the one and only Tammie Brown from RuPaul's Drag Race as the event headliner!
Taking place October 26th through November 1st, Cannonball – now in its fourth year – is well on its way to becoming one of the biggest gatherings of bears, chubs and chasers in the country. The Westin, Fort Lauderdale will serve as the host hotel for the event but, not surprisingly, is already completely sold out for the event. However, never fear, there is still room at the Hampton Inn, the official overflow hotel, across the street.
Taking the theme of "A Whole New World", Cannonball will lean into an Arabian Nights motif with events such as the Habibi Party, the Hammam Foam Party, the Flying Carpet Airboat tour and the Mediterranean Banquet and Show on Saturday night during which Tammie Brown will be performing! The Saturday night banquet is a cornerstone event for Cannonball where attendees gather with new and old friends alike for comradery, good food and world class entertainment. And this year, with Tammie Brown at the helm, it's sure to be an exceptionally magical experience. (For the full schedule of Cannonball events click here.)
We talked with the beloved drag queen who is in the midst of her summer-long residency in Provincetown to get some details about her Cannonball appearance. Check out our conversation below!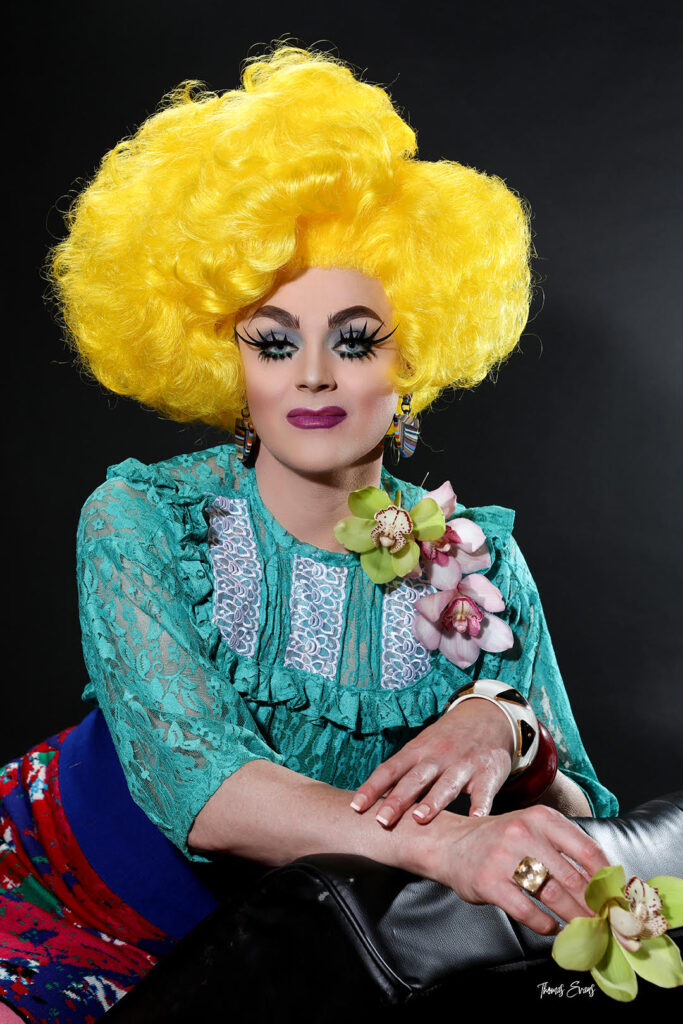 BWM: Hi Tammie!! Thanks for joining us. We are so excited to hear that you will be headlining Cannonball this October. What can attendees expect from your show?
Tammie Brown: I will be performing my cabaret show "Time Machine" with some Halloween flair added in from the Tammie Brown Halloween Spooktacular on OutTV. They should buckle up for a kooky ride!!
BWM: Where does your sense of humor come from? How do you go about writing songs and jokes for your shows?
Tammie Brown: From within and what I get from without. Observing. They don't call me satellite ears for nothing!
BWM: What is your favorite thing about performing live?
Tammie Brown: I love feeling the pulse of the audience. I hold no prisoners, just hostages.
BWM: Cannonball is a chub/ chaser/ bear event. What history do you have with that community?
Tammie Brown: Well, I think fluffy is nice, and then there are otters as well. I'm currently in Ptown for the summer and experienced Bear Week for the 3rd time and had the time of my life hanging with the Bears.
BWM: What's your favorite type of crowd to perform for? Do you have a favorite city or venue?
Tammie Brown: My favorite crowd is a nice mix of people, and the bears are always nice! My favorite city in the US is San Francisco. I always enjoy performing in Long Beach and Puerto Vallarta.
BWM: People love Tammie for always being 100% authentically herself which takes guts, especially nowadays. How can one cultivate that?
Tammie Brown: Follow your heart. Trust No One. Just Be Nice.
BWM: What keeps you wanting to do drag? What keeps you inspired?
Tammie Brown: I am Drag. Style and Fashion comes from within. Drag is a Canvas.
BWM: Cannonball is of course taking place in Fort Lauderdale and there is a lot of discussion over the politics down there. What would you say to queer people wanting to boycott Florida in order to stick it to DeSantis?
Tammie Brown: I would say don't boycott Florida because we need to support our fellow queer community. I have been to Florida four times this year and I'm coming back to fight again. Whatever it takes!
BWM: Agreed! Any upcoming projects you'd like to mention?
Tammie Brown: I am working on putting together the Tammie Brown Jubilee next year, which will be 25th year of Tammie, so I am remixing and re-releasing some of my favorite hits from over the years. Keep an eye out!
BWM: Amazing! And finally, in order to whet the Cannonball audience's appetite would you tell us a joke?
Tammie Brown: Is there a pumpkin in my tub?
BWM: Perfect! (Laughs) Thanks so much Tammie!
Get your tickets/ register for Cannonball Bash 2023 HERE.