Take a sneak peek at gay rugby film, 'In From the Side'
Verve Pictures' In From the Side is the gay rugby film has been generating buzz ever since its world premiere at the BFI Flare: London LGBTQIA+ Film Festival this past March.
Mark (Alexander Lincoln), a new and inexperienced rugby club member, finds himself drawn to Warren (Alexander King), a seasoned first team player. When a series of happenstances at an away game lead to a drunken encounter, Mark and Warren unwittingly embark on a romantic affair they struggle to hide from their partners and teammates. As the secret begins to unravel, team spirit, loyalties and camaraderie are tested in writer-director Matt Carter's startlingly sensitive story about forbidden love and finding your tribe.
The story is striking a chord on many levels for filmgoers. Reviews have been largely positive for the independent film, citing the amazing cinematography and humorous writing. The rugby scenes are painstakingly shot in a way that makes viewers feel as if they are on the pitch with the players. The emotional layers of the story are deep and complicated, tackling issues of love, fidelity, lust and friendship in a way that is sensitive, fun and ultimately extremely engaging. Attendees at the film festivals have described the audience's reaction as 'rapturous'.
And then there's the sexuality, of course. Given the subject matter, the rugby uniforms and the forbidden nature of the relationship between the two leads, the movie absolutely sizzles with sexual tension, just as we like it.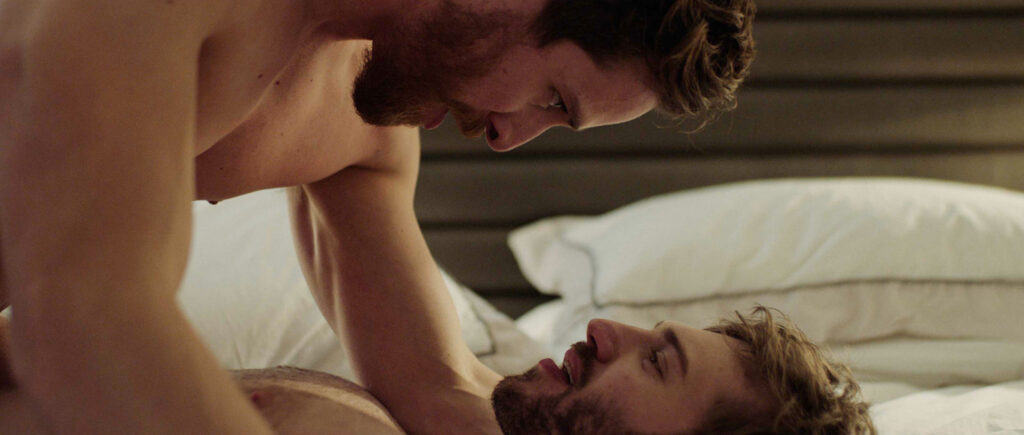 The movie has screened at numerous film festivals around the world including Frameline in San Francisco and just recently at Out South Fest in Durham, North Carolina. Future screenings in the USA are planned for the Out on Film Festival in Atlanta, the Desperado LGBTQ Film Festival in Phoenix, and Film Out San Diego. Fans in the UK will have the chance to see the film on the big screen as it will be getting a theatrical release on September 16. Further theatrical releases are expected in France, Germany, Spain, and Israel. There is no word yet on a North American theatrical release, but producer and co-writer Adam Silver is said to be in negotiations.
For more information check out the In From the Side website and follow them on Facebook and Twitter.