Sylvia Rivera: The Life and Legacy Of a Trailblazing LGBTQ Activist
September 15 to October 15 is National Hispanic Heritage Month, a time to honor the cultures and contributions of both Hispanic and Latino Americans. We have decided to use this time to remember one of the most important trailblazers in the LGBTQ Rights Movement, transgender activist Sylvia Rivera.
Sylvia Rivera was a Latinx-American transgender woman and drag queen who, along with her friend and fellow trans activist Marsha P. Johnson, became one of the most prominent, radical and outspoken transgender activists of the 60s and 70s. As co-founder of STAR (Street Transvestite Action Revolutionaries) and Gay Liberation Front, Rivera was also known for participating in the Stonewall Riots of 1969.
Early Childhood
Rivera was born on July 2, 1951, in the Bronx, New York, and was of Puerto Rican and Venezuelan descent. She had a bit of a troubled childhood, being abandoned by her father shortly after birth and orphaned as a toddler when her mother committed suicide.
Rivera was then sent to be raised by her grandmother, but was rejected and beaten for her effeminate behavior. At age 11, she ran away from home and became a child prostitute in the Times Square area.
While working and living on the streets, Rivera met a group of drag queens who welcomed her into their family. As part of the family, she adopted the name "Sylvia", and began identifying as a drag queen. Later in life, she would start to identify as transgender, though stating that she often dislikes labels.
Activism, Gay Liberation Front & the Stonewall Uprising
Rivera's activism started to shape during the era of the Civil Rights and Women's Rights Movements, and the Vietnam War protests of the 1960s. At age 17, she became a key figure in the famous Stonewall Uprising of 1969, allegedly throwing the second Molotov cocktail in the protest against police brutality at The Stonewall inn, a gay bar in Greenwich Village.
The protest served as the major catalyst in the LGBTQ liberation movement. Rivera then co-founded the Gay Liberation Front, further pursuing gay and LGBTQ rights.
"We were the frontliners. We didn't take no shit from nobody. We had nothing to lose", Sylvia said in a later interview, reminiscing about her activism.
STAR and the Gay Rights Betrayal
Along with the establishment of the Gay Liberation Front, in 1970 Rivera also teamed up with Marsha P. Johnson to start STAR (Street Transvestite Action Revolutionaries), which helped to support and empower gay, trans, and gender-fluid youth.
Rivera perplexed many in the mainstream gay liberation movement because of her defiance of labels, and her own diverse and complex background, being a poor, transgender woman of color, who was also a drag queen, a former sex worker, and someone who had experienced drug addiction, incarceration and homelessness. This was why Rivera continued to fight not only gay and trans rights, but also racial, economic and criminal justice issues.
Because of this, Rivera felt betrayed when the Gay Rights Bill — which Rivera supported for 17 years before it became New York law in 1986 — ultimately excluded the rights of the transgender community.
"They have a little backroom deal without inviting Miss Sylvia and some of the other trans activists to this backroom deal with these politicians. The deal was, 'You take them out, we'll pass the bill,'" Rivera explained in 2001.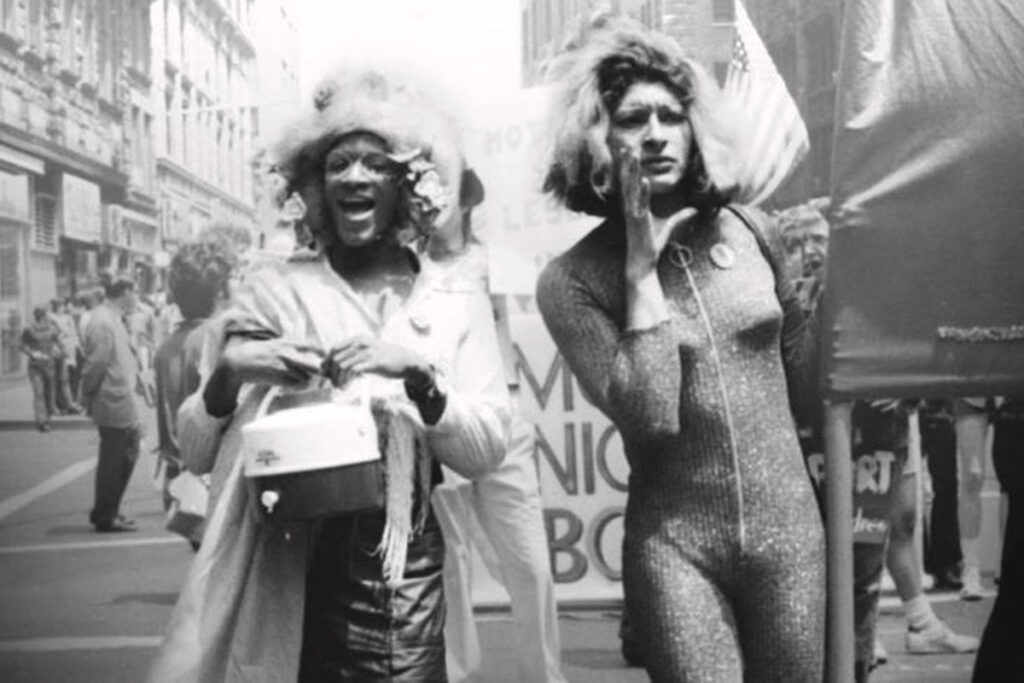 'Ya'll Better Quiet Down' Speech
The "backroom deals" that Rivera spoke of were being led by gay middle-class white men as well as lesbian feminists who didn't understand or share her passion for marginalized groups within the gay community.
Angered by the lack of inclusion, in 1973, Rivera delivered her fiery "Ya'll Better Quiet Down" speech in New York City at the Christopher Street Liberation Day Rally in Washington Square Park. The speech was met with boos, but Rivera kept speaking:
"You all tell me, go and hide my tail between my legs. I will no longer put up with this shit. I have been beaten, I have had my nose broken, I have been thrown in jail, I have lost my job, I have lost my apartment for gay liberation, and you all treat me this way? What the fuck's wrong with you all? Think about that!"
Feeling very betrayed by the Gay Rights Movement that she had fought so long and hard for, Rivera disappeared from activism for over 20 years. She returned to fight for trans issues in the mid-1990s amidst conversations surrounding gay marriage and the LGBTQ people in the military.
Rivera participated in New York City's pride parade and shared a few thoughts on the 25th anniversary of the Stonewall uprising:
"The movement had put me on the shelf, but they took me down and dusted me off," she said. "Still, it was beautiful. I walked down 58th Street and the young ones were calling from the sidewalk, 'Sylvia, Sylvia, thank you, we know what you did!' After that, I went back on the shelf. It would be wonderful if the movement took care of its own."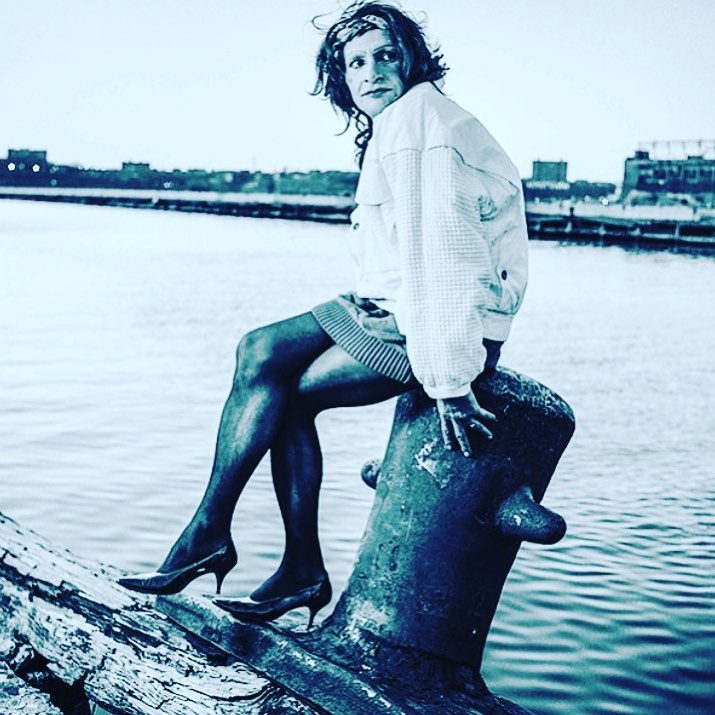 Death and Legacy
Rivera died after a battle with liver cancer at Saint Vincent's Catholic Medical Center in New York, NY on February 19, 2002. She is considered one of the pivotal figures of the LGBTQ rights movement, ensuring that the "T" is always included. She is the only transgender person included in the National Portrait Gallery at the Smithsonian.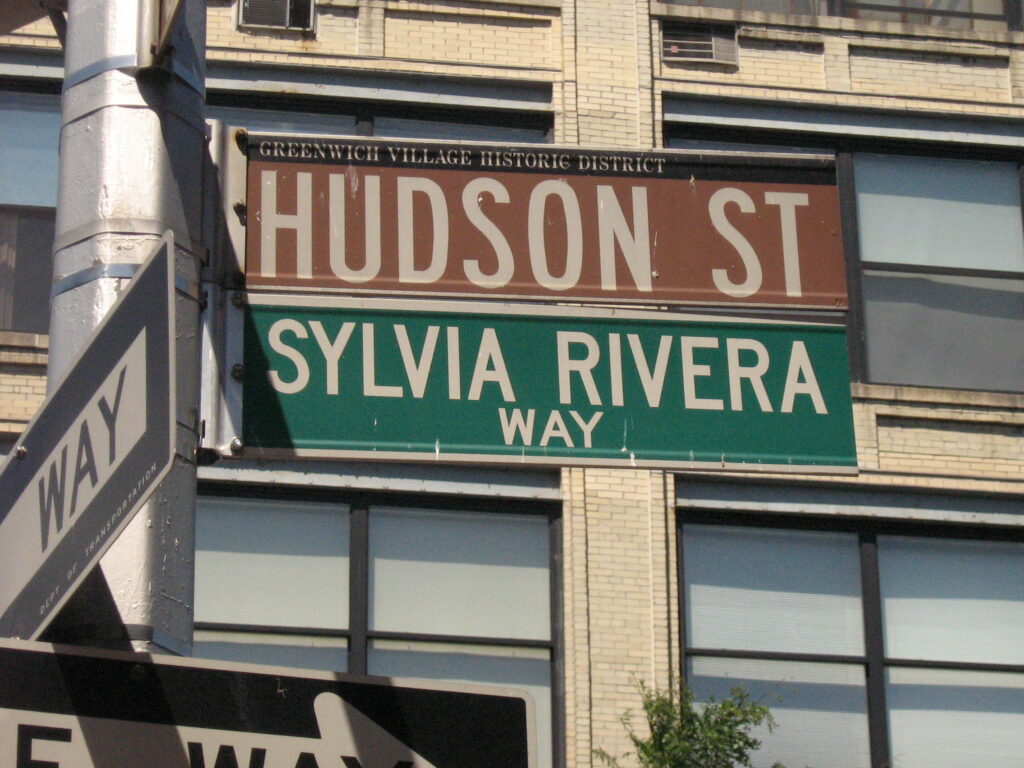 The Sylvia Rivera Law Project
In honor of Rivera's activism in the LGBTQ community, The Sylvia Rivera Law Project (SRLP) was founded in 2002 immediately following her death. As a legal services organization, SRLP "works to guarantee all people are free to self-determine gender identity and expression, regardless of income and race, and without facing harassment, discrimination or violence" by giving gay, transgender and gender-fluid individuals access to legal services, as well as teaching leadership and advocacy skills.
Read more about the Sylvia Rivera Law Project at srlp.org, and donate at srlp.org/donate.
Follow the Sylvia Rivera Law Project on Facebook and Instagram.
Read more about National Hispanic Heritage Month at hispanicheritagemonth.gov.