Sex is such an indelible part of gay/ bear culture and yet as queer people we are tasked with quite literally learning the "ins and outs" of gay sex as a rite of passage into the community. And while there are tons of books and porn out there that can help give us the basics – to really know how to have amazing sex you need to practice, practice, practice!
So, in case you haven't had as much practice as you'd like (who amongst us has?!), we've rounded up a few of our very favorite sex-perts here at BWM to help us with some tips to get off! WOOF!
Lance Navarro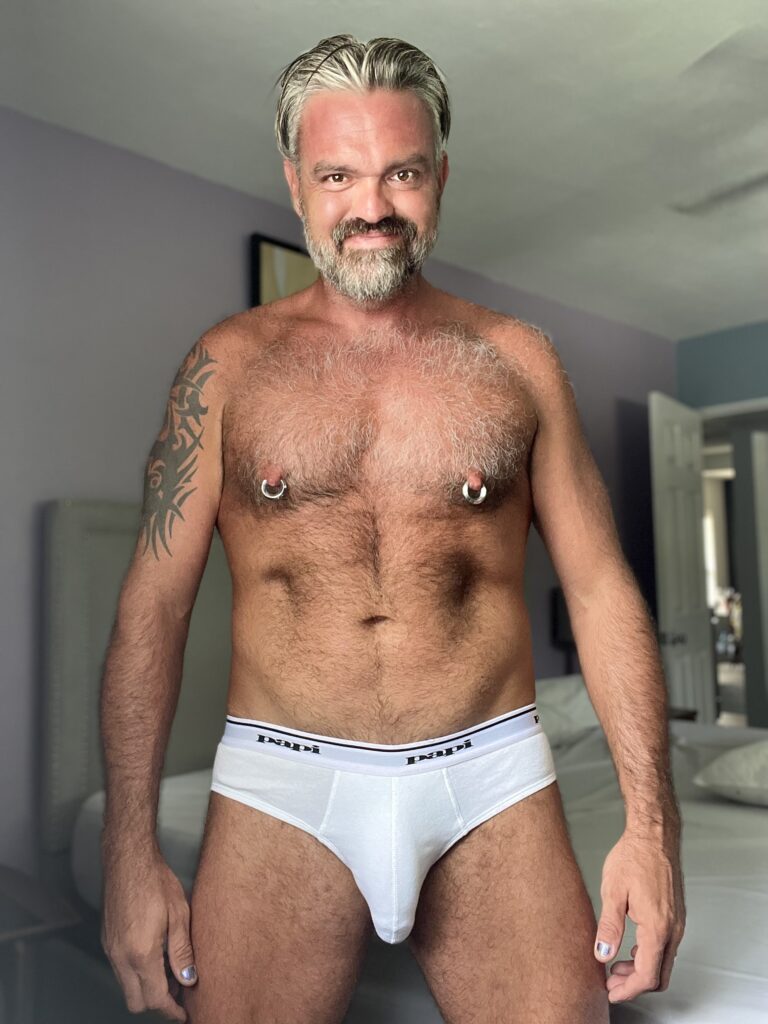 We turn first to our September cover star Lance Navarro, a highly skilled and highly trained sex worker and therapist who quite literally does this for a living.
Lance says: "DO NOT feel like you HAVE TO cum! Do whatever feels right and comes naturally. And if you do cum, don't cum and cut. Have some cuddles, hold each other after it's over. Enjoy the pillow talk and nurturing that can come after sex. There's no need to rush out the door!
Jay Anthony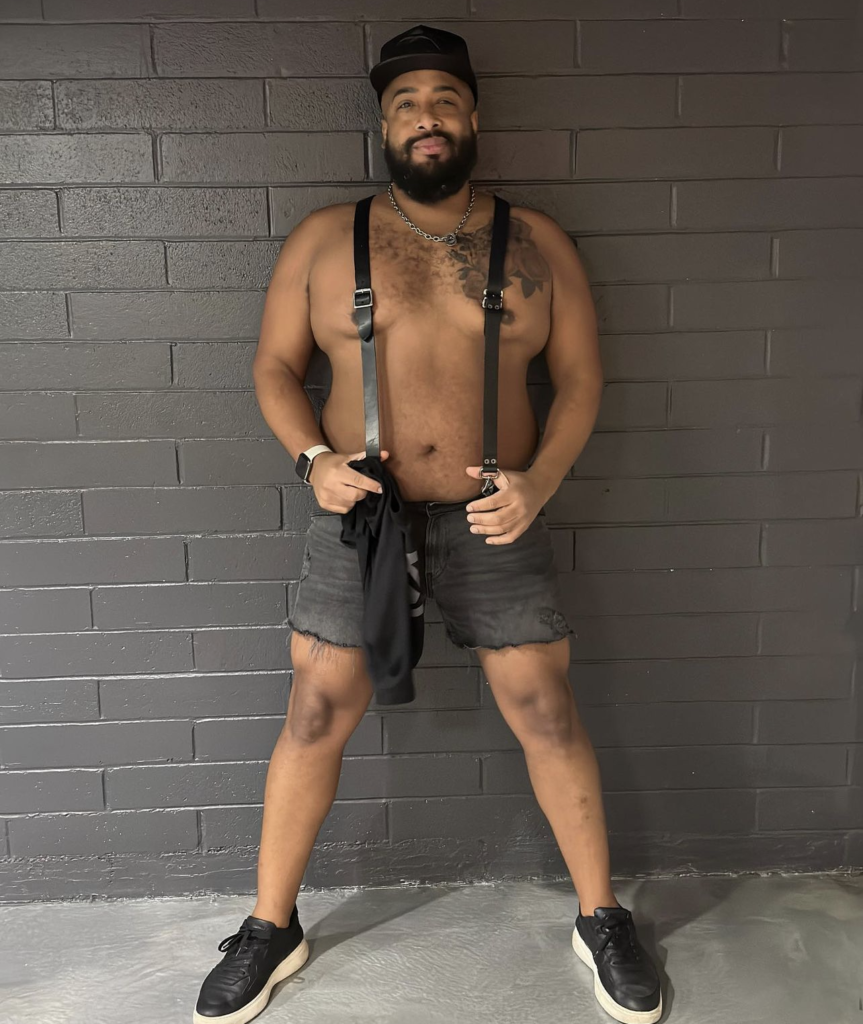 Next, we turn to our new friend Joseph, a JFF exclusive content creator who performs under the handle @bearmuttnp:
"Speak Your Mind. If something is not working, whether it's a position or something oral – tell him! And my other tip would be: don't stick your tongue down his throat right away. A few passionate kisses on the lips first is way sexier!"
Matt (ChubTopia)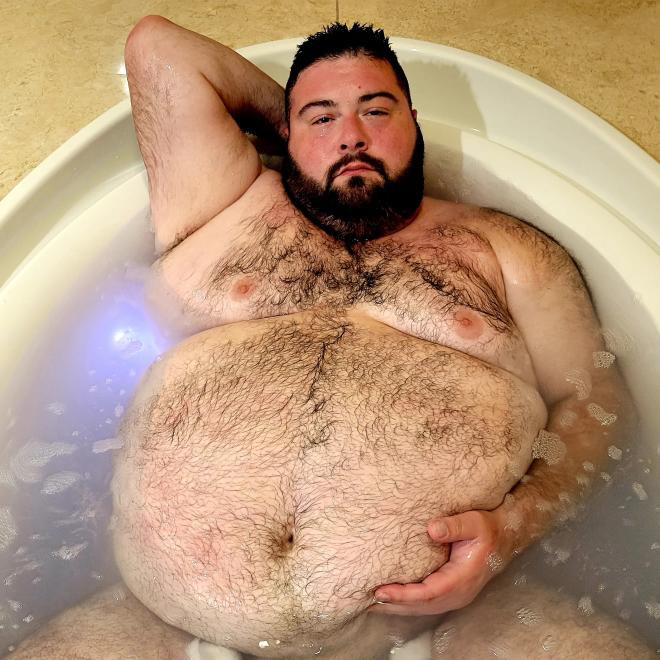 This chub top for chasers shows us how its done on his OF account ChubTopia. He recently lost his Instagram account of the same name after amassing over 14K followers. Be sure to go give him a follow under his new account Chublander!
"My sex tip for Bears is to be confident in your body and showcase it honestly on the apps and in your profiles. It will attract the right kind of attention from people who are truly interested."
Bryce Quartz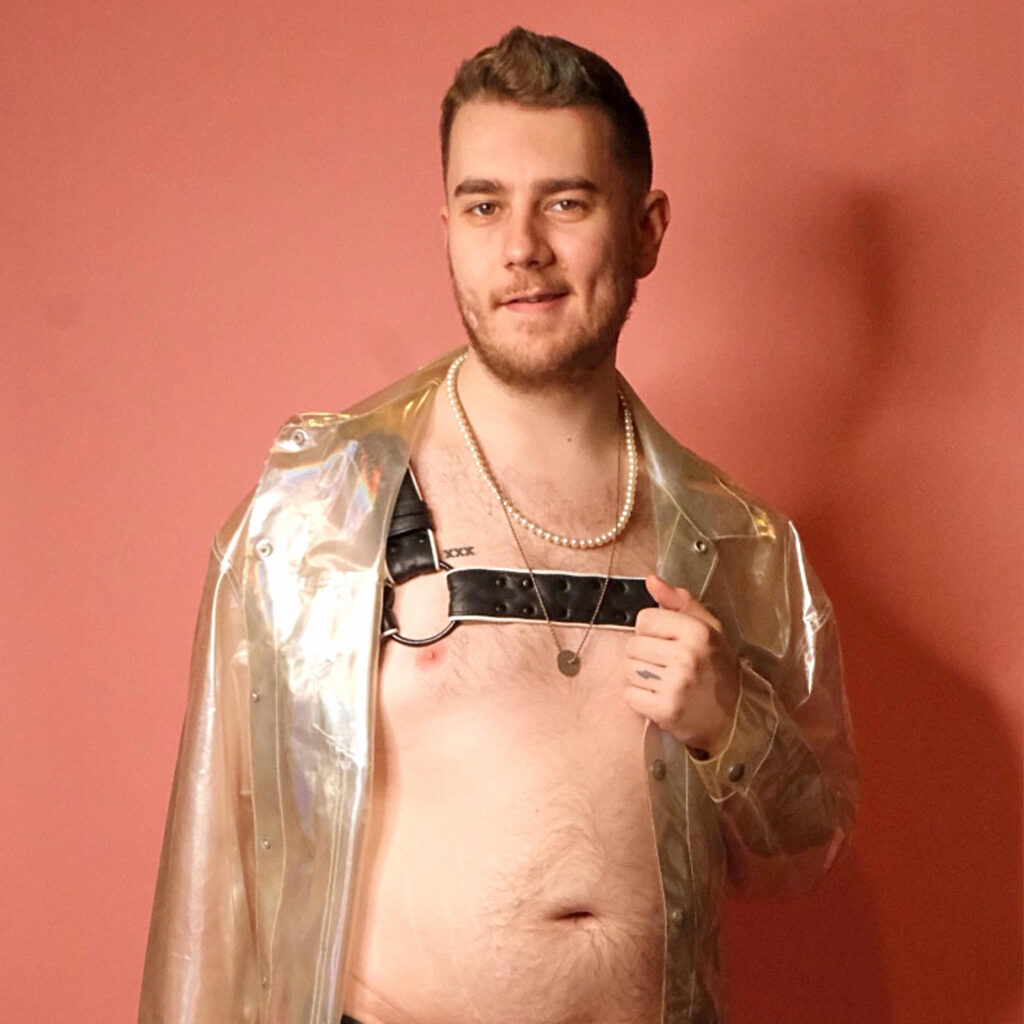 NYC cub rapper Bryce Quartz talks about sex in his music….a lot! So we knew he'd be a good person to ask about this. He says:
"My number one sex tip for bears is to remember the value of consent, and only do what you're comfortable with. It's okay to say no when something doesn't feel right, in fact, it's your prerogative. If you feel nervous about something, talk to your partner before and during and after; and if you feel uncomfortable saying no in the moment, say you need to use the bathroom to step away. Always make sure your limits are expressed."
Jonny Shuffield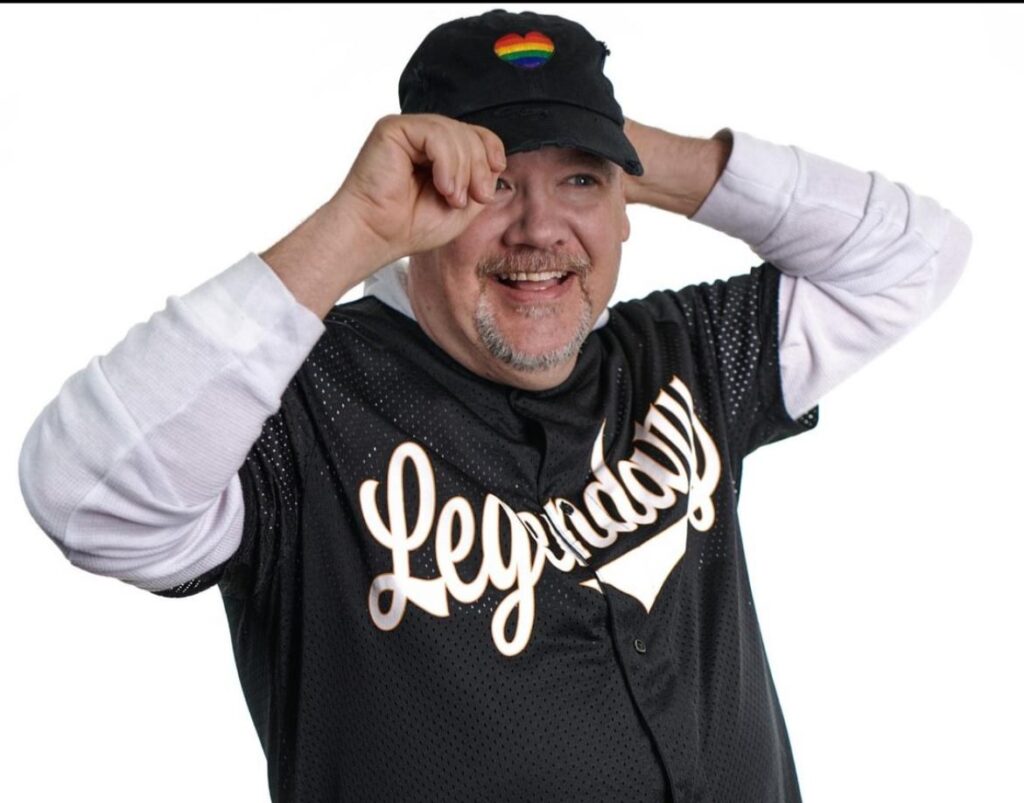 Jonny is a media veteran, having worked in entertainment for 20 years and is now the cohost of the Bears of a Certain Age podcast alongside Scott Fullerton where they discuss all of the issues affecting older members of the bear community, including sex:
"The first thing I thought of was lube. This affects both ends of the action, if you know what I mean. If you are a really furry bear then that includes a fuzzy rump, so lube selection is important. Avoid any chance of the wrong kind of hair pulling by using a slicker lube. Silicon based seems to work best, or you could even use coconut oil!
Bonus tip, if you don't like the thought of your entire ass (we are talking full cheek coverage) matted with lube, you could even try a lube applicator, so the majority of lube is concentrated inside the goal."
Meaty Panda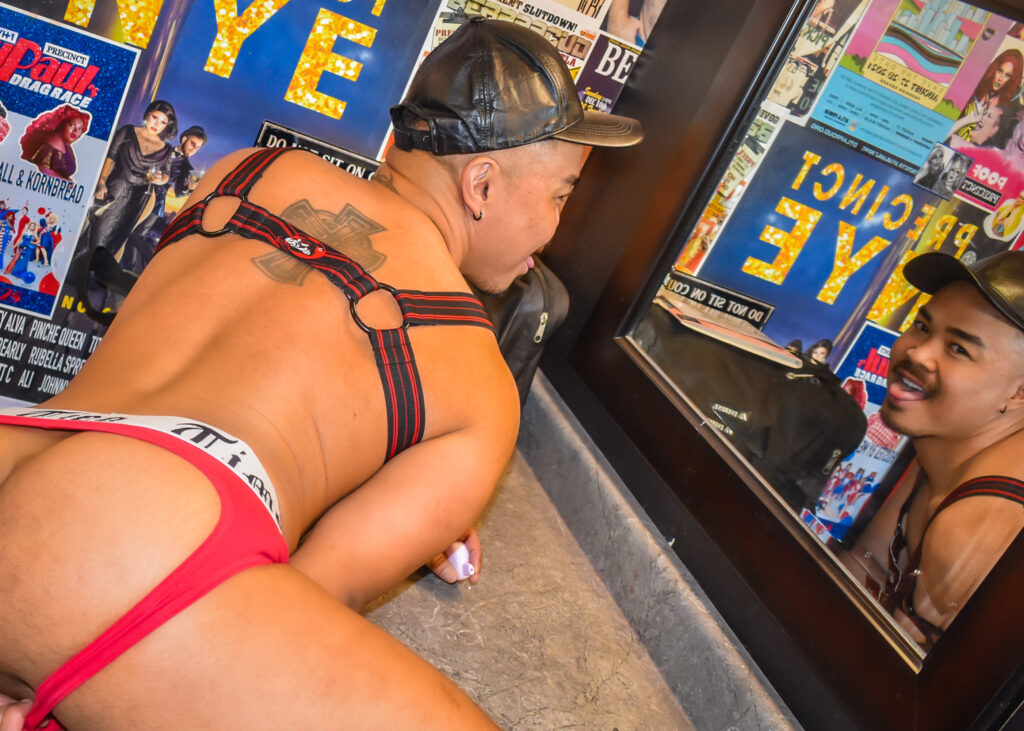 Meaty Panda is a former fashion publicist and avid kink enthusiast. He is also the author of our feature on Pup Play which you should absolutely check out!
"Find yourself a sweet pig. He'll fulfill your sexual desires – from tying you up and fucking your brains out to making love with you. Afterward, he'll genuinely want to get to know you and build some sort of connection – the sex gets better each time as you learn each other's style. He might even let you stay over sometime and make you breakfast! Don't forget to save his actual name in your phone."
WRUFF Doug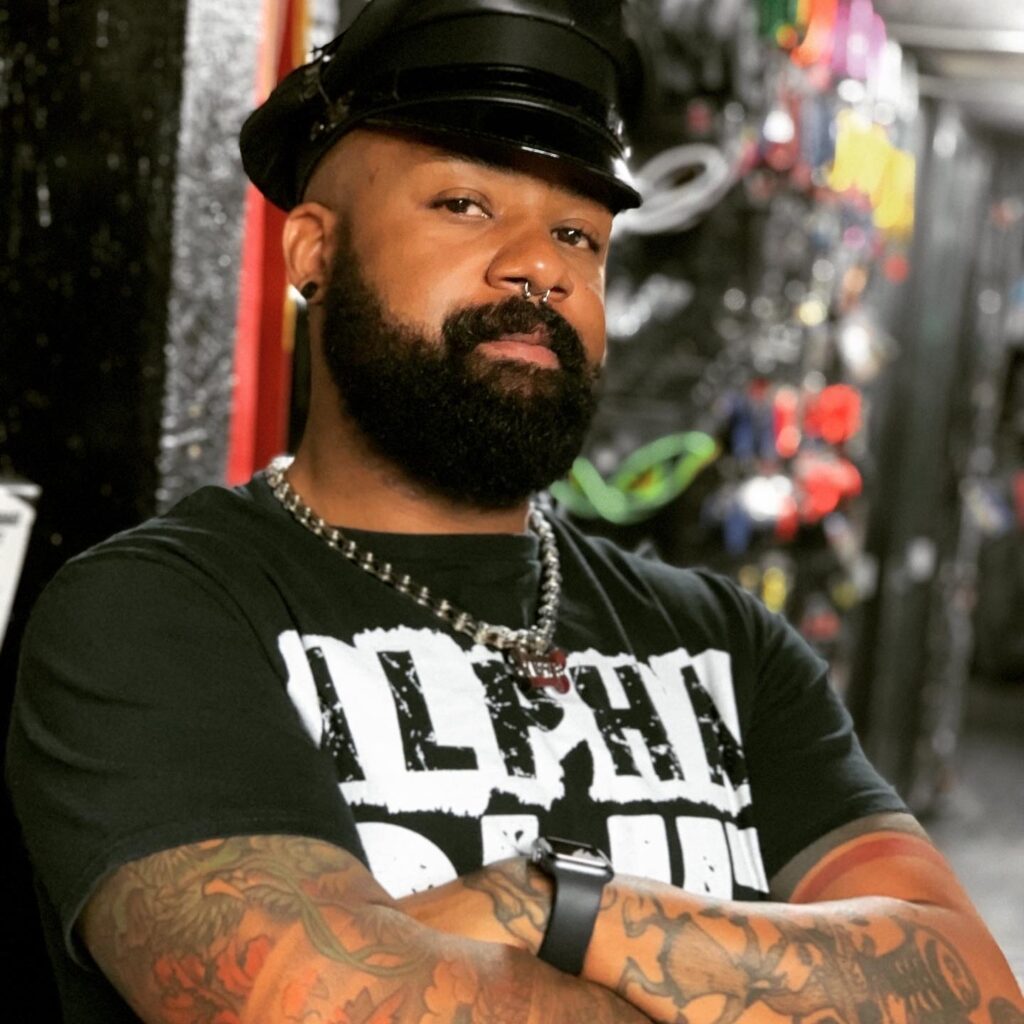 Doug is the mastermind behind Wruff Events which puts on Butch Please, the most inclusive and diverse kink party out there, now with a monthly residency in Chicago. He gave us a series of tips for the kinksters in the audience:
1. When you're in a Dom role—always perform aftercare for your Sub. This will build a bond and trust between both of you. This will make both the Dom and Sub equally happy when done the right way.
2. If you're engaging in BDSM—ensure you provide a safe word that can easily be understood—and one that you both agree upon.
3. If you have genital piercings—check the jewelry—making sure it's not loose before oral sex or anal sex (as a top).
4. NEVER drink coffee before engaging in water sports—either drink plenty of water or beer. Pineapple juice is another fan favorite.
Zachary Zane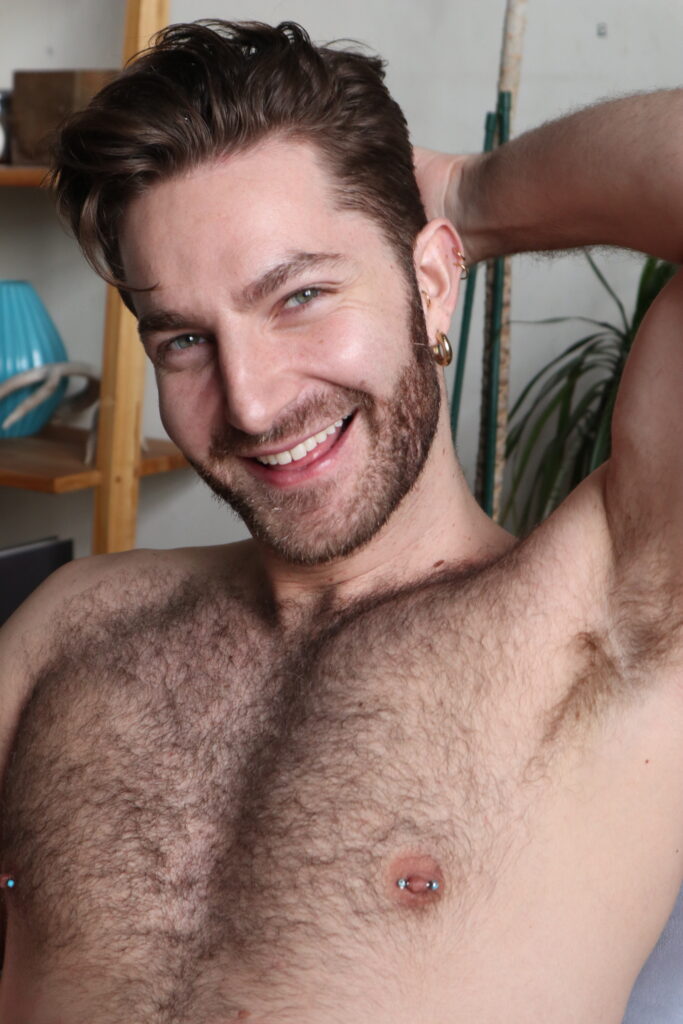 And last but certainly not least, we have Zachary Zane, author of Boyslut: A Memoir and Manifesto and sex expert for Archer, a new dating app for queer men. BWM readers seemed to really vibe with our favorite bisexual otter, so we had to ask him to weigh in here. Zach says:
"My biggest three-in-one sex tip is: Learn what you want, don't be afraid to ask for it, and don't freak out if your partner doesn't share your desires.
Sometimes, we don't know what we're into. This is likely for people who aren't the most experienced. When that's the case, explore. Try new things. Incorporate sex toys. Get tied up. Try BDSM, roleplay, and watersports. Suck on some toes. Lick a hairy hole. LIVE a little. However, don't pretend you're more experienced than you are. Tell your partner, "I've never tried this before, but I think I'd be really turned on if you [insert nasty-ass kink.]"
Once you understand what you're into, don't be afraid to ask for it from potential sex partners. You can say, "It would turn me on if I could lick your armpits." Or, "I'd lose my goddamn mind if you sat on my face with that fat, juicy ass."
I also like to ask my partners what they're into to see where we're sexually aligned. As you both are undressing or making out, ask your partner, "What turns you on?" Then, well, do those things (assuming you're into them, too).
Last thing on this—sometimes, your partner will not have the same kinks. That is okay! Don't shut down, lash out, or be upset if they're not into the same things you are. Simply respond, "I totally get that. What would you be into doing?"
No one is a mindreader. So be vocal about your desires. If you like what your partner is doing, tell them. If you don't, gently steer them away from what they're doing to something you want.
And MOAN. People like hearing their partners get turned on. It's very awkward when you're having sex, and your partner is dead-silent. It makes you question if your partner is enjoying it. If you're into it, get LOUD.
---
And there you have it bears – go forth, have sex, report back. And let us know some of your favorite sex tips and tricks in the comments!