Stranger Things' Will Byers confirmed by actor as gay and in love with Mike
To nobody's surprise – unless you're heterosexual and unable to move away from your heternormative point-of-view – Stranger Things Will Byers has officially been confirmed as gay by his actor, Noah Schnapp. Sorry for all you Daddy Hopper fans — I don't think his character will be coming out any time soon. Clearly, he's in love with Will's mom, Joyce.
Schnapp has played Byers since season 1, and the character's sexuality has been in question even back then. Joyce Byers (played by Winona Ryder) is the first to mention Will's sexuality in a conversation with Hopper (David Harbour), saying that Will is sensitive and that he has been called 'queer' by others around him. Even Will's father, Lonnie, makes mention of it.
As the seasons have progressed, Will's queerness has continued to be hinted at (if you call Mike yelling at him about it's not his fault Will doesn't like girls a 'hint'). The latest season has made it all the more apparent, with Will opening his heart up to Mike, all while disguising his talk about Eleven and Mike's relationship. It's a heartbreaking scene and one that queer viewers will recognize all too well.
Nonetheless, there hasn't been an outright confirmation from anyone working on Stranger Things that Will is actually gay. A lot of discussion around Will – from actors, as well as fans – has made it clear that despite Will's lack of interest in girls and his adoration of Mike, putting a label on his sexuality doesn't seem to matter. Schnapp himself has said that Will's sexuality is 'up for interpretation'.
However, in a change of tune, Schnapp spoke out to Variety about portraying a gay character in love with his best friend. "Obviously, it was hinted at in Season 1: It was always kind of there, but you never really knew, is it just him growing up slower than his friends? Now that he's gotten older, they made it a very real, obvious thing." Schnapp says. "Now it's 100% clear that he is gay and he does love Mike."
Schnapp also mentions an interaction with a fan he met in Paris. "This 40-year-old man came up to me and he was like, "Wow, this Will character made me feel so good. And I related to it so much. That is exactly who I was when I was a kid." That just made me so happy to hear. They are writing this real character and this real journey and real struggle and they're doing it so well."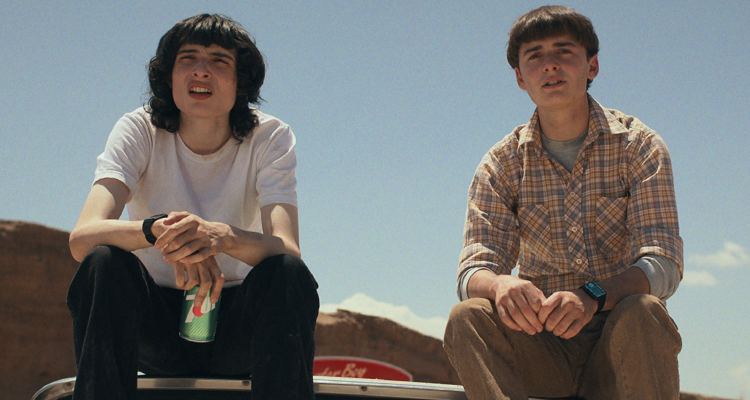 Whether this means Will will come out as gay in the next Stranger Things season remains to be seen, but considering Schnapp also states that the next season will focus more on Will, the possibility is certainly there.
Stranger Things is available to watch now on Netflix.
This article originally appeared on our sister site, Gayming Magazine.