STI specialist Dr. Hazra to stream live monkeypox Q&A on GROWLr Live
STI specialist Dr. Hazra will be live streaming on GROWLr next Tuesday, August 30 at 8pm ET. This will be Dr. Hazra's second appearance on GROWLr Live. He joined GROWLr Live last June to discuss COVID as well as general sexual health issues, and the community response was incredibly responsive.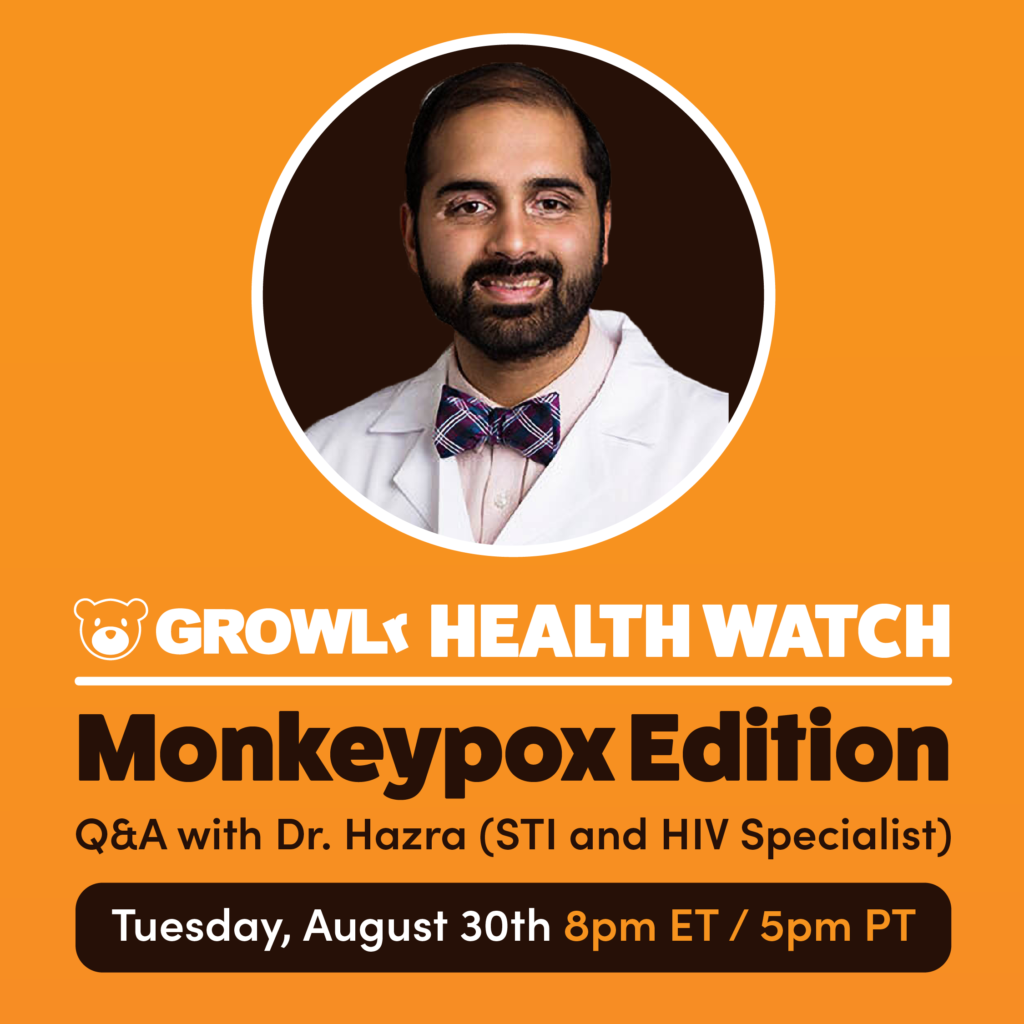 The primary focus of this Q&A will be discussing the current monkeypox outbreak and addressing the concerns and questions of the GROWLr community. Two members of the GROWLr team will ask the doctor questions that they have gathered from members. Anyone watching the stream can also type in questions in real time. Please fell free to bring your questions!
This stream is available free of charge to anyone on the GROWLr app. To access the live stream simply tap on the "Live" menu at the bottom of the screen and then tap on the "GROWLr Health Watch" thumbnail image.
ABOUT DR. HAZRA
Dr. Aniruddha (Anu) Hazra is an Assistant Professor in the Section of Infectious Diseases and Global Health at the University of Chicago and the Director of STI Services at the Chicago Center for HIV Elimination. His research and clinical interests center around sexually transmitted infections and their impact on gender and sexual minorities.
To keep up to date on upcoming shows and all things GROWLr follow them on Instagram: @growlr_app and Twitter: @Growlr.
If you are not already a member, get signed up to GROWLr, today for FREE! Simply click "Live" at the time of the shows and you will see these amazing streamers first! Or feel free to follow any of these streamers for more updates.