Sitges Bears Week Travel Guide
More than 8,000 gay men converge in Sitges, Spain for Sitges Bears Week, an annual 11-day annual event usually the first week in September. Throughout the year, the beach town is a popular LGBTQ+ destination that is just a 40-minute train ride from Barcelona, but it's the Association Bears Sitges' Bear Weeks in May and September that have become a huge draw for burly, beefy vacationers from around the world.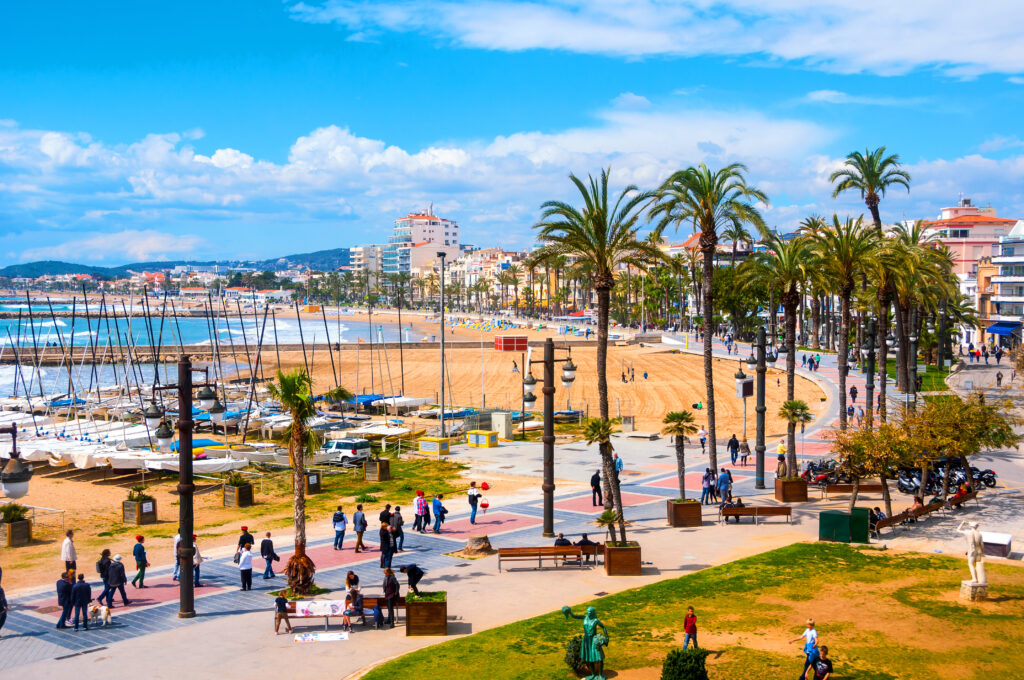 Bears – and their admirers – of all shapes and sizes end their summer with this fun social gathering of scheduled dance parties and special events such as a Welcome Party, 10-hour Pop Air BBQ & Music Party, DJs spinning every night at the Bear Village, and cultural experiences like a paella cooking class.
I've pulled together a few not-to-be-missed things to do and see in Sitges and especially if you're not familiar with Sitges Bear Week. Make sure you heed the words of the founder and president of Association Bears Sitges, Luis Ramirez, "Come with an open mind, positive attitude, be prepared to meet new people and have fun." It's a mantra you should keep in mind when visiting this quaint coastal town anytime during the year.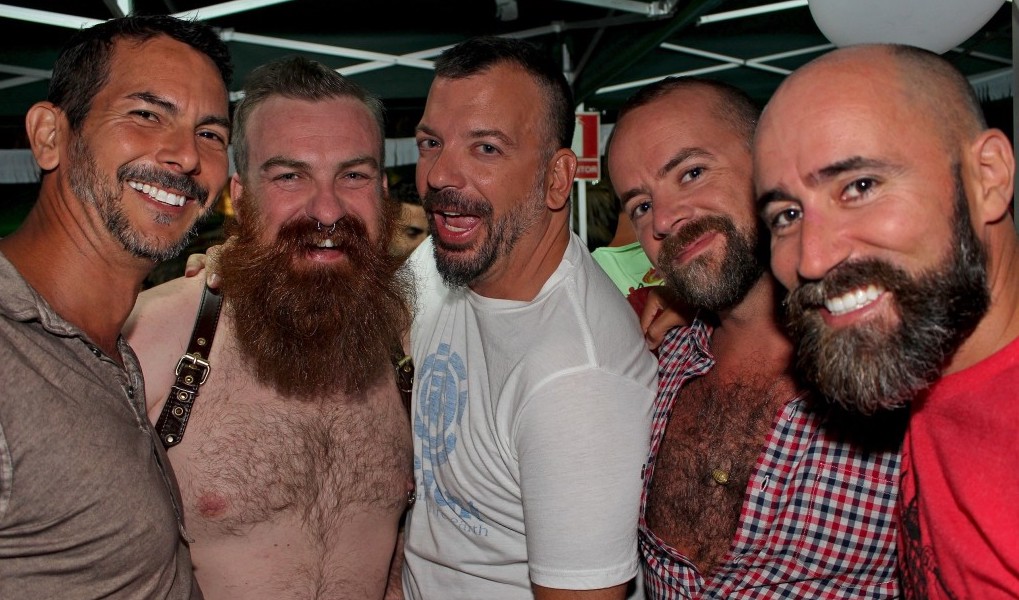 Sitges Bars and Bear Watching
Newcomers will quickly learn the regular Bears Week routine. Just don't expect to make it to the beach until late morning, especially after late-night barhopping, along the Bar Zone, on Carrere de Joan Tarrida between Calle Jesus and Placa de la Industria. This is where you'll find popular bars like Bears Bar, XXL, and El Horno.
After a day at the beach, most people will rest up and head back out to hit happy hour specials at a bar and or sit in 'Judgment Square,' where you can enjoy the outdoor seating at Parrots Pub. Grab a drink and appetizers – the Porn Star Cocktail and chicken tacos are highly recommended – while you make friends with the queer folks sitting next to you or just marvel at the amazing eye candy passing by. Central Bar Café and the space next to the Alenti Sitges Hotel and Restaurant are alternate options if Parrots is too packed and you can't find chairs for you and your bear buddies.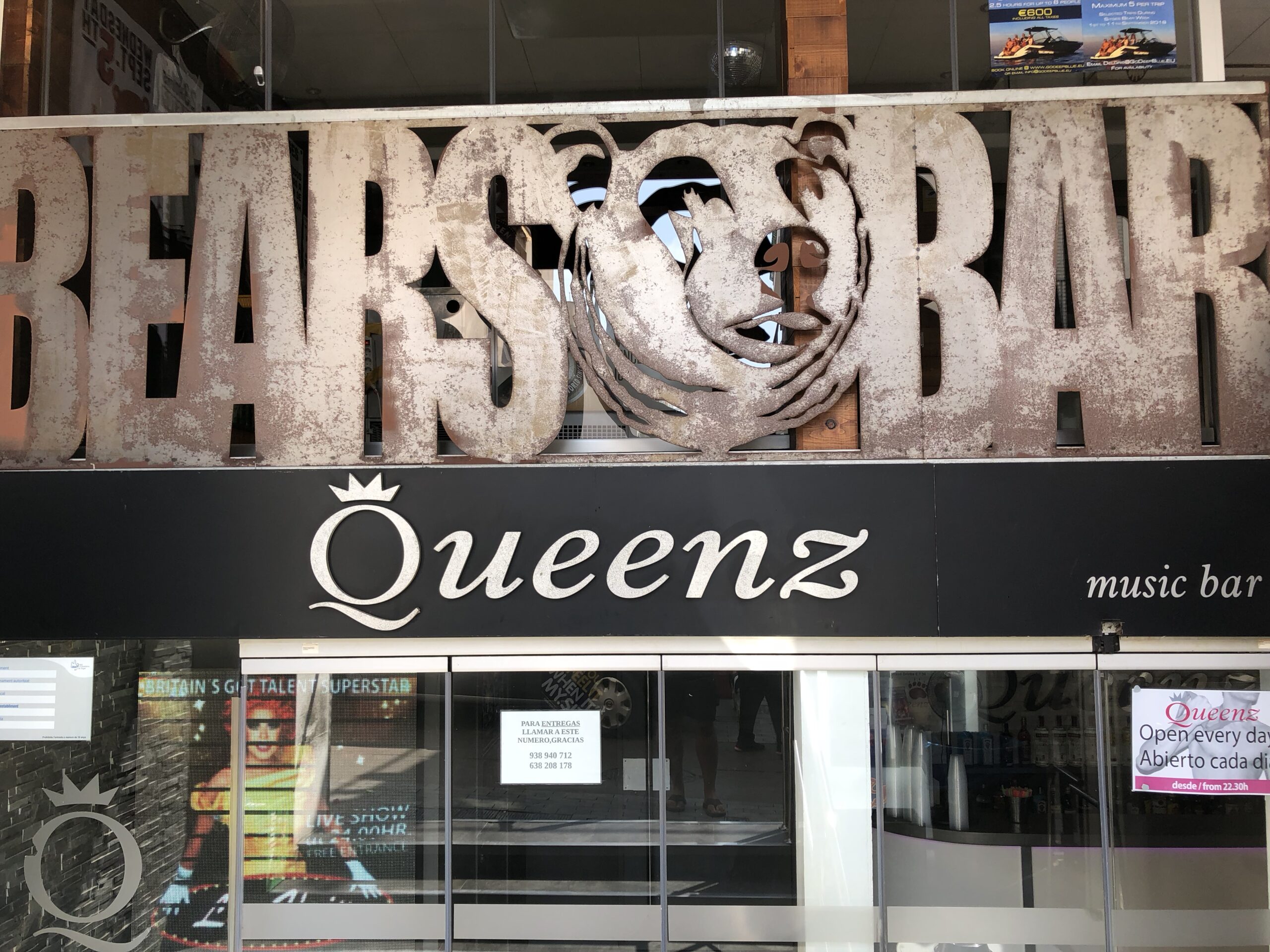 Sitges Restaurants and the Bear Village
Feeling hungry for more than just bar tapas? Consider several of the amazing restaurants in Sitges. There's really no shortage of good places to eat – something I'm sure food connoisseurs will be happy to hear. Some of my favorite restaurants include Alfresco, La Oca Restaurant, Fragata, and Soi 33, which is temporarily closed when this article was published.
Remember that locals in Spain eat dinner late, around 9:30 or 10, and you should have some food in your stomach before you continue your night at the bars or at the Bear Village – a dance space set up on the beach along Passeig de la Ribera. At the start of Bears Week, this beachfront zone allows you to dance until the early hours of the morning even after the bars have closed. In previous years, late-night revelers could experience guest DJs from other countries during special nights such as Prague Bears Night or French Bears Night, which featured a DJ from the bar Le Bear, located in Toulouse, France.
But no matter what you choose to do, make sure you keep a close watch on your pockets and whose hands are in them… other than your own. Pickpocketing is common. So, leave your valuables in your hotel room and wear shorts or pants with zippers to make it a little more difficult for thieves. Patrons who frequent backrooms in bars can be easy targets, too. Play with caution.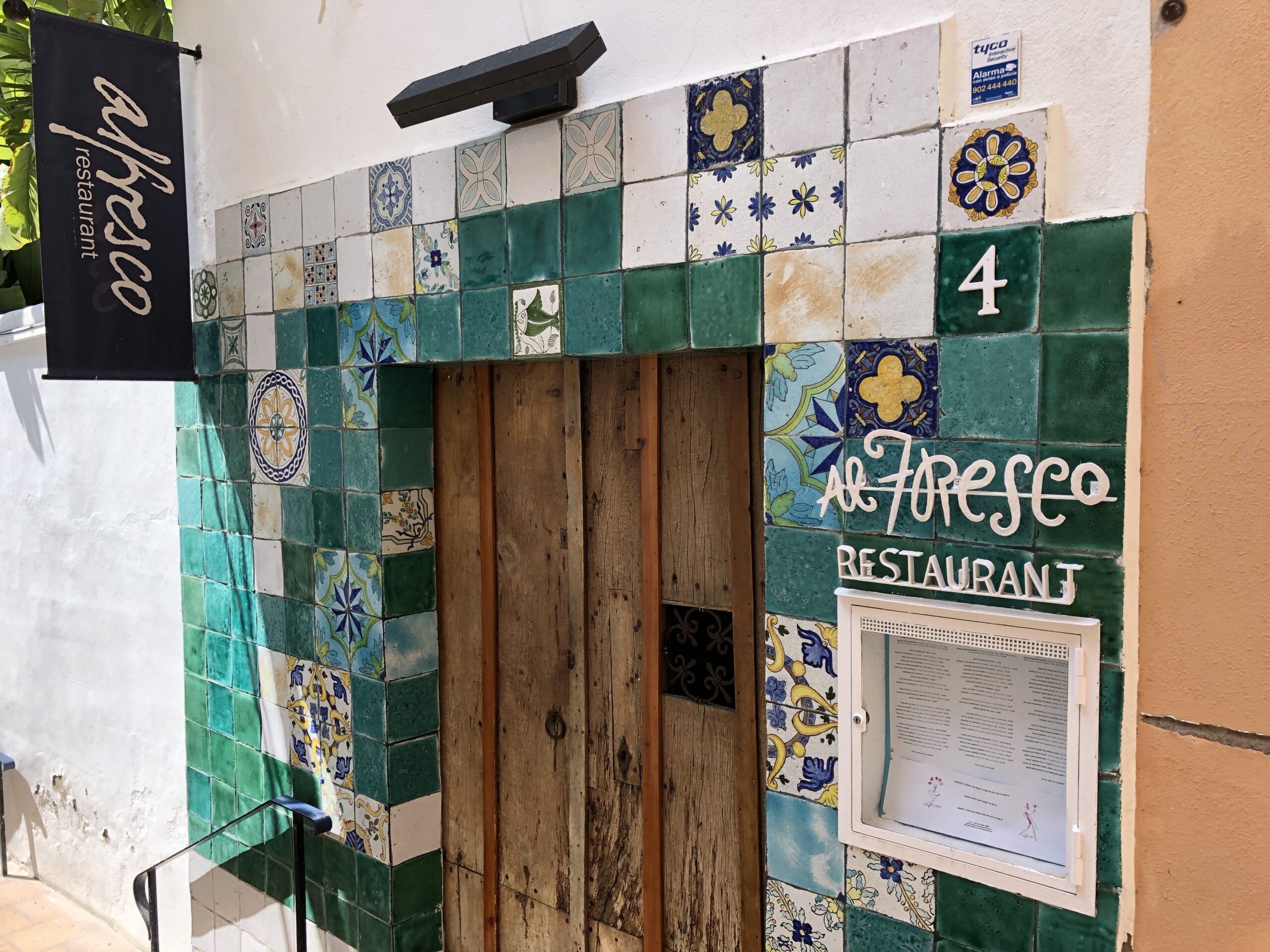 Sitges Nude Beaches
In addition to the bars, the beaches in Sitges are where you'll find most of the bears during the day. La Playa De La Bossa Rodona, also known as "Picnic Beach," has become more of a spot for straight sunbathers; however, it is packed with beefy bears during the town's peak season. Much like any other place, don't bring your valuables to the beach if you're heading to the beach alone. It's usually better to travel with a friend or two; so someone can watch your things while you spend some time in the sea.
For nude sunbathers, like myself, you have two options. Just a 10-minute walk from the center of Sitges, Playa De Las Balmins is a small nudist beach beyond the church at Platja Sant Sebastia, past a long strip of sand and up a hill. After descending down the hill, you'll see two sections at the end where all the gay boys let it all hang out. There's a limited number of lounge chairs and umbrellas; so, be prepared to bring proper cover from the sun, including sunscreen. There is a bar that serves drinks and food. Calm waves and relatively refreshing waters make this a great spot for a hot September day.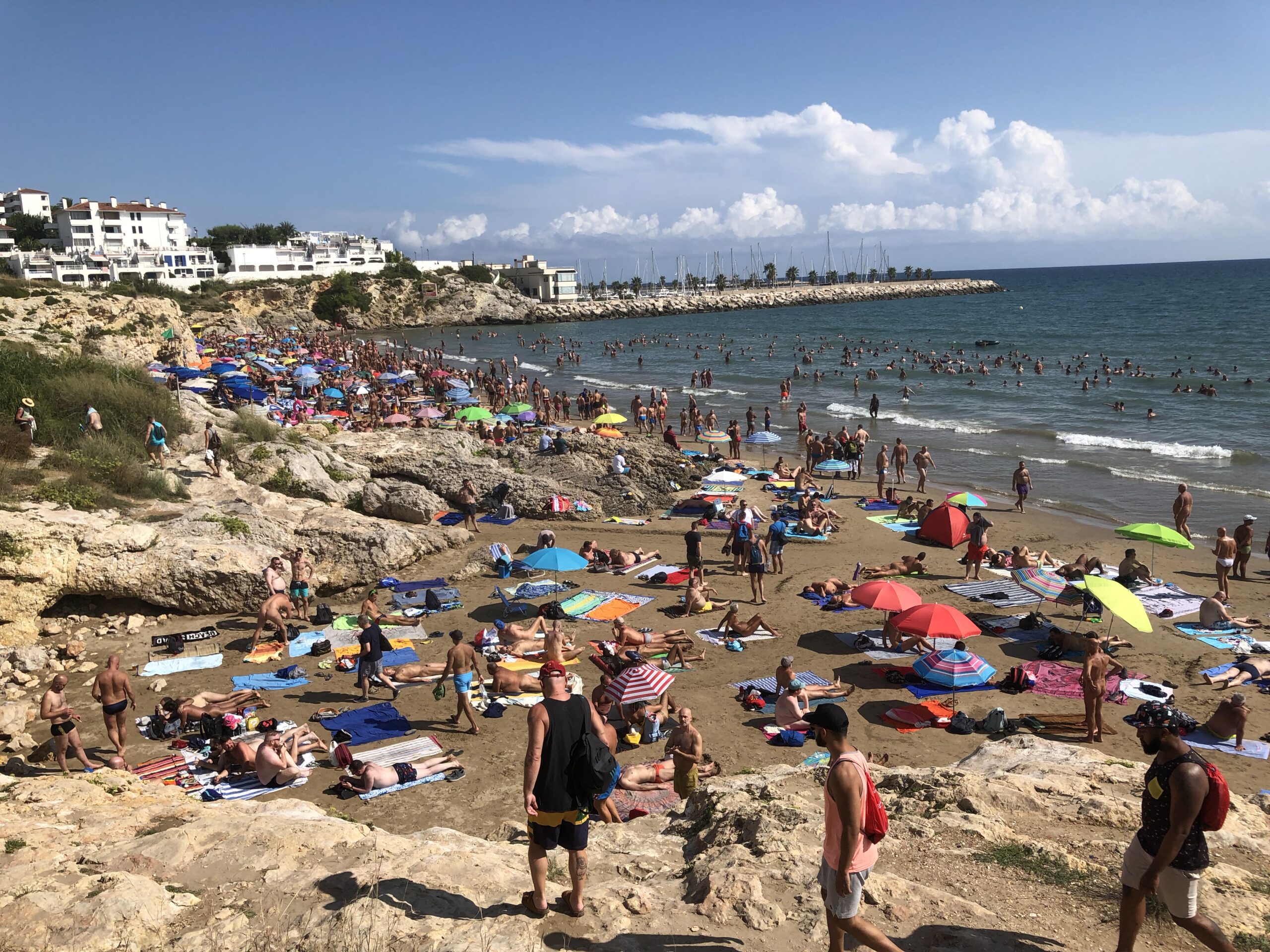 If you're looking for another beach to go au naturel, I recommend taking the trek to the secluded Playa del Muerto. For about $10 USD you can catch a taxi near the corner of Passeig de Vilafranca and Carrer de Josep Vidal i Vidal. The taxi will only take you as far as L'Atlantida disco. From there, follow the path to the left of the train tracks. Pass by the first beach to find the secluded gay nude beach. It won't be hard to miss with the rainbow flag and sign noting that this nude beach was "the first gay nudist beach in the world since the 1930s." You have arrived!
This beach is rocky, and the waves are a little rougher than the other two beaches, but the peaceful serenity without the crowd is worth the trip. Lounge chairs, umbrellas, and food are all available here. And if you're feeling frisky, cross the train tracks near the main entrance to the beach, where you'll find bears in the forest cruising for more than just shade from the sun.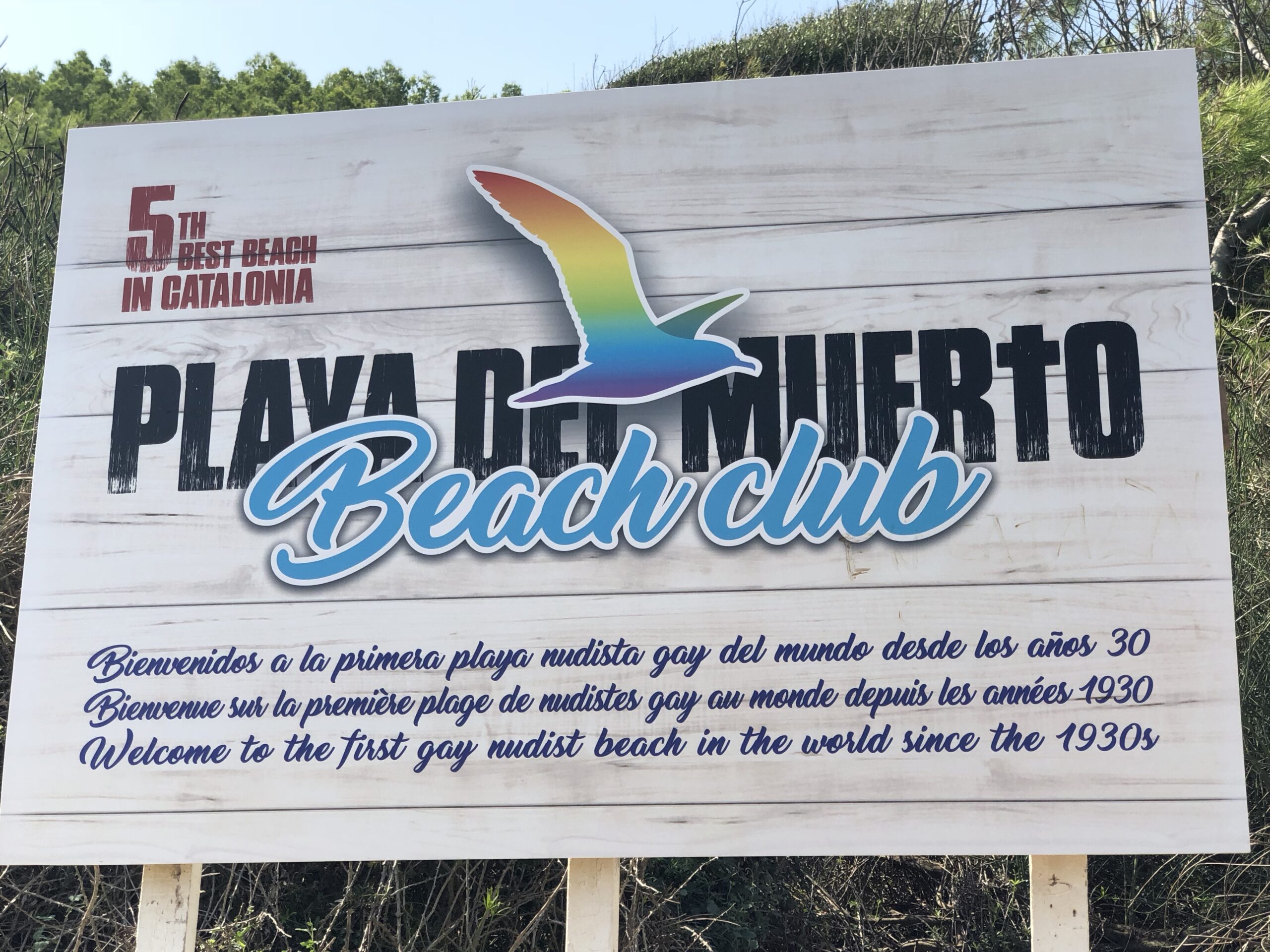 Beyond the Bear Events
In addition to its beaches, bars, and the bears, Sitges also offers LGBTQ+ travelers a variety of experiences to explore the town as easy as taking a stroll along the streets to pop into high-end boutique shops and specialty stores that sell everything from jewelry to brand-name beachwear.
As I mentioned before, Barcelona is only a train ride away. So, I recommend taking a day trip or extending your stay especially if you enjoy architecture as much as I do. Checking out Spanish architect Antoni Gaudi's Sagrada Familia – a work in progress carried on by other local architects and artists – is a must! And Gaudi's nature-infused architecture at Park Guell is another awesome sight to behold. Casa Mila, Montjuic, La Rambla, La Boqueria, and Museau Picasso are a few other attractions you should consider when visiting Barcelona.
Tours 4 Bears also offers fun activities for adventurous bears, including a wine tour, a tapas bar crawl, and a private sunset cruise on a yacht with wine and locally-sourced gourmet food – all ranging in price between $30 to $150 per person.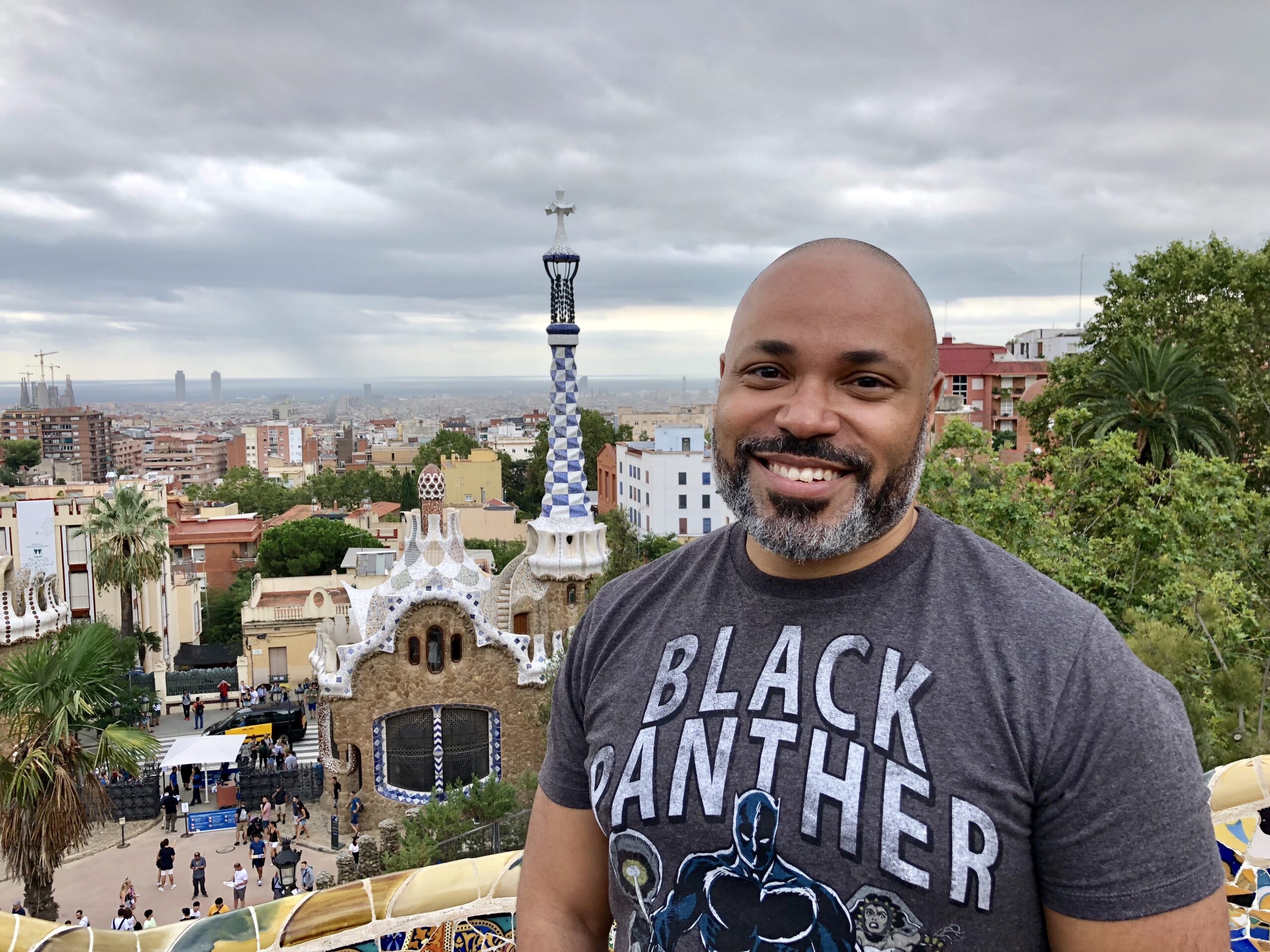 For more information on planning your holiday or Bear Week getaway, visit the Visit Sitges' website for more gay-friendly tips and travel ideas. 
This article was originally published on our sister site, Vacationer Magazine.