Singer-songwriter Doug Strahm takes us to 'Indiana' for National Coming Out Day
On National Coming Out Day, singer/songwriter/performer Doug Strahm is taking you to "Indiana" – acknowledging the love he has for his home state, while stressing the need for change and better protections for LGBTQ people. 
"From the album Long Long Road, Indiana conveys the love of our state and yet the frustration of the conservative leaders and the majority of very conservative voters," says Doug. "Whether you agree or not with the message, I hope you enjoy the song."
Check out the video and what Doug has to say about "Indiana" and his album Long Long Road below! 
---
BWM: What inspired the writing of "Indiana?"
Doug Strahm: I wrote this song several years ago and was planning on putting it on the album Souvenirs, but it just wasn't the right fit for the album. So, it sat in my archives of unfinished or unpublished music. I have a bunch of material in there that may someday make it on another project.
So the story and inspiration behind Indiana came to me after many years of frustration over the extremely conservative governing party in Indiana making decisions heavily tilted to their conservative religious beliefs, and that was not just the Republicans. Of course, that never really plays out well for the LGBTQ community as you know.
BWM: What is your background and experience being from Indiana, and how does it relate to what you speak about in the song?
DS: As I have mentioned in previous interviews, I was born and raised Italian Catholic in the midwest (Indiana), and have a pretty religious upbringing. Catholic grade school all the way through 8th grade, and then one semester of Catholic High School and that was enough for me. That is pretty much the first verse in the song.
Then jump ahead to 2014. After years of debating same sex marriage comes HJR3, a proposed constitutional amendment that would ban same-sex-marriages in Indiana. On February 17th, both the Senate and the House voted and the adopted text with the support of Pence, was: Only a marriage between one man and one woman shall be valid or recognized as a marriage in Indiana. After several lawsuits were filed against Indiana officials and Governor Pence
BWM: How did the proposed ruling against same-sex marriage and your own experiences with marriage equality contribute to what you speak about in "Indiana?"
DS: So, in June after a favorable ruling from the U.S. District Court for the Southern District of Indiana, many same sex couples flocked to the courthouse to obtain marriage licenses and were informed by the clerks that the ruling is being appealed and the window of marriage may not last long.  Bruce and I got married on June 26th, and shortly after that it was appealed which led to me waiting to learn if our marriage would be voided.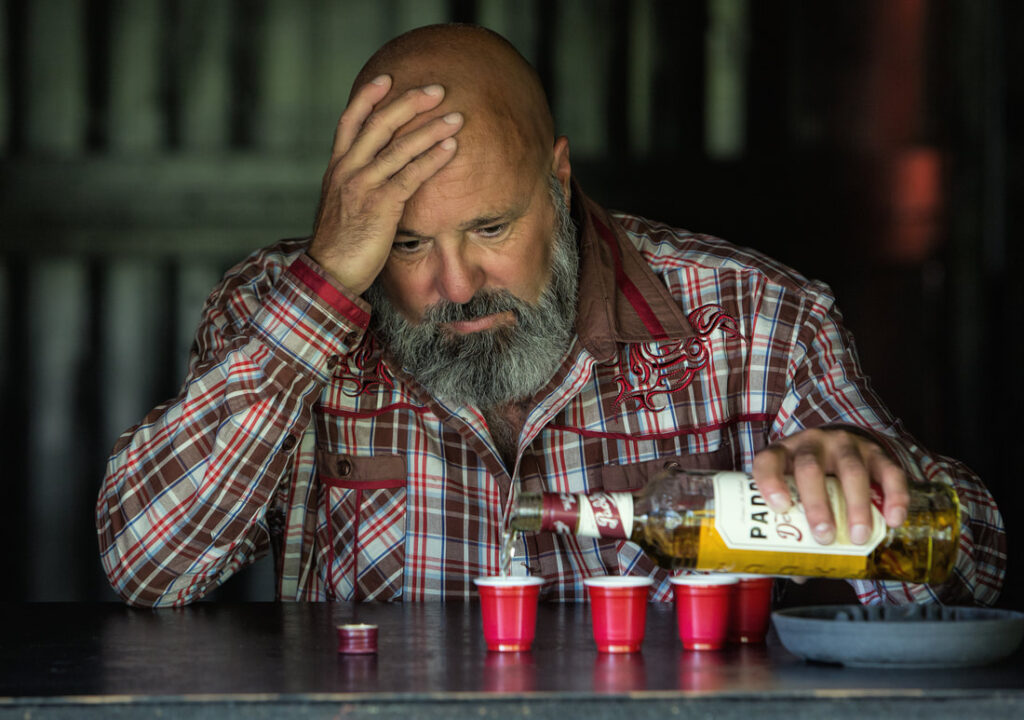 Of course all of this was backed by Indiana governor Pence, but the court ruled soon after that Indiana must recognize same-sex marriages. This would be the second verse of the song.
Then in 2015, Pence signed the Religious Freedom Restoration Act in a closed-door ceremony surrounded by special interest lobbyists. Basically giving anyone the right to discriminate against same sex couple as a religious belief.
Then he goes on ABC news and tells them that is was "absolutely not" a mistake to sight RFRA, which caused roughly a $250 million dollar economic panic with companies threatening to pull out of Indiana for the extremely conservative and discriminatory policies. Definitely not Hoosier hospitality or Hoosier Pride. Needless to say, his approval ratings plummeted. I am guessing there were many Hoosiers who were thrilled when he ran for VP because it got him out of Indiana.
So, what I am saying is, this is my hometown and my state and it's time we start changing with the times and stop forcing our beliefs on each other. This would be the third and final verse in the song.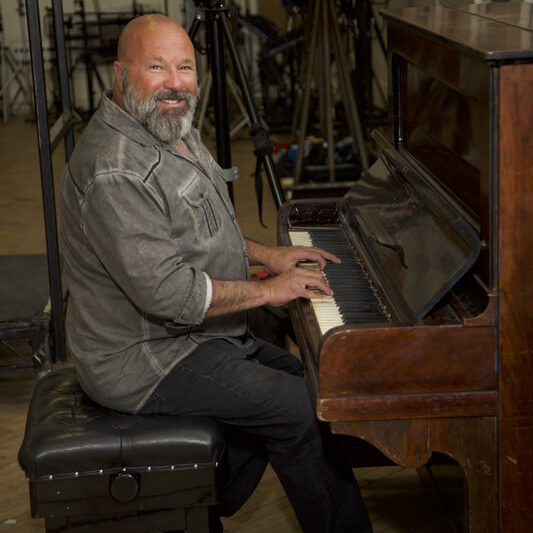 BWM: How did "Indiana" make it onto your new album?
DS: In 2021, I began writing the album Long Long Road with a good friend of mine, Phil Rich, and I pulled "Indiana" out of the archives. We worked on the song for many nights getting the parts down just the way we wanted and Phil came up with some amazing hooks for the song. He's an awesome guitar player.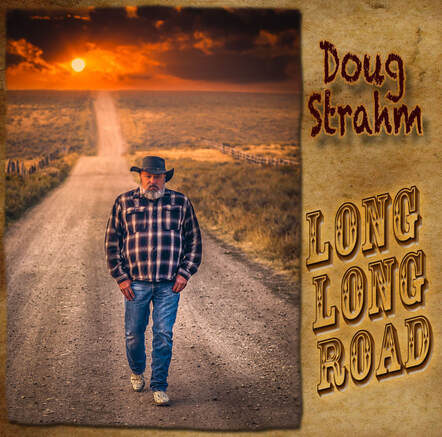 BWM: Where is "Indiana" available, and where can Long Long Road be ordered?
DS: Indiana is available to stream online on Spotify, Apple Music and all other platforms, and at www.dougstrahm.com.
Long Long Road is also available online. If you visit my website, you can also order physical copies of the CD, as well as autographed copies! Download or order your CD now and GET OUT AND VOTE!
---