Shopping Guide to Provincetown 2019
If you're like me, part of a great vacation is all the awesome things you find in stores that are totally new to you! I always buy something and, at the very least, it's a Christmas ornament that's unique to that location! So if you're coming to Provincetown for Bear Week, there are a whole host of cool shops and galleries to choose from.
For the ultimate shopping experience, start at one end of Commercial Street and work your way down and back without missing a shop! If you don't have that much time, however, we have picked some favorites that we think you will enjoy.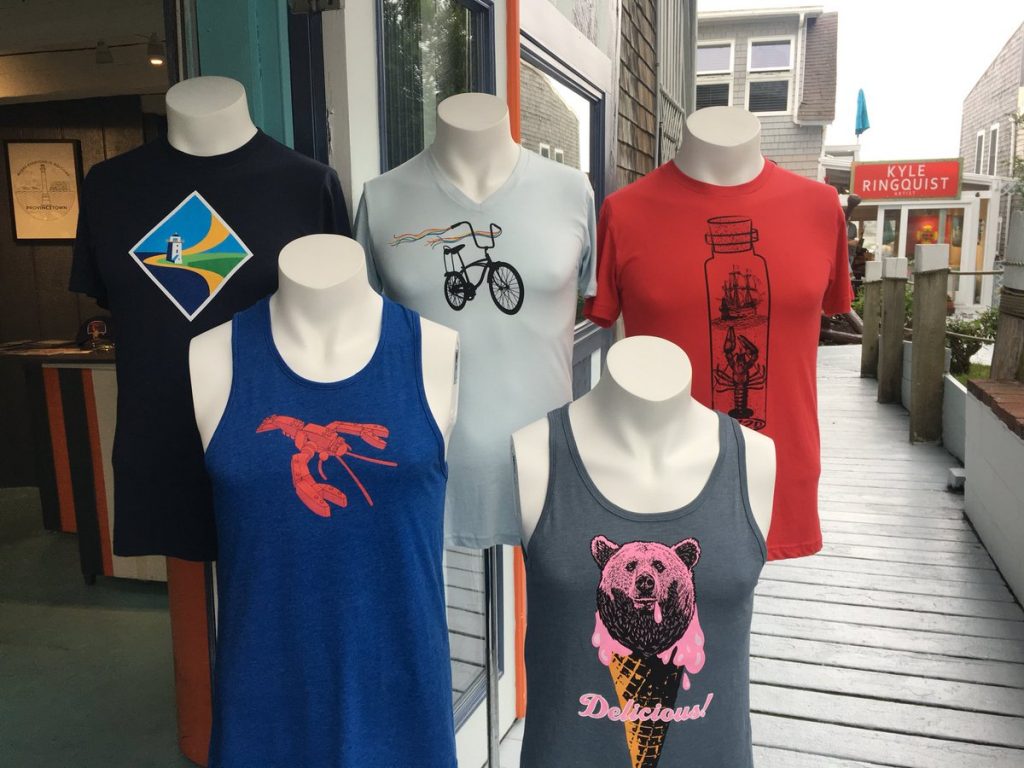 Mate – 349 Commercial St
Hyper-local iconic swag that embraces everything that is Provincetown. Great fitting, soft and comfortable Shirts, Tanks, Sweat shirts, Thermals and Hats. Some perfect bear themed tee's always available during bear week!
East End Books – 389 Commercial St
East End Books is a full-service bookstore on the East End of Provincetown. It's a lovingly curated collection of books in print, ebooks, audiobooks, vinyl albums, great coffee & really cool magazines! Open daily by 12 pm.
Pürl Yarn and Fiber Shop – 349 Commercial Street
Pürl is the OuterCape's answer to year-round knitting and fiber enthusiasts. From knitting, crocheting, spinning and weaving, we have something for everyone. It's always a lovely day in Provincetown to knit, whether it be cotton and silk in the summer or the bulkiest of wools in the dead of winter.

Utilities Home Store – 393 Commercial Street
Cool, fun and unique housewares. Located in the East End this store is a Provincetown favorite and 'Best Shop for the Home' award winner. It carries thousands of items for the kitchen, bath, and home. Check out utilitieshome.com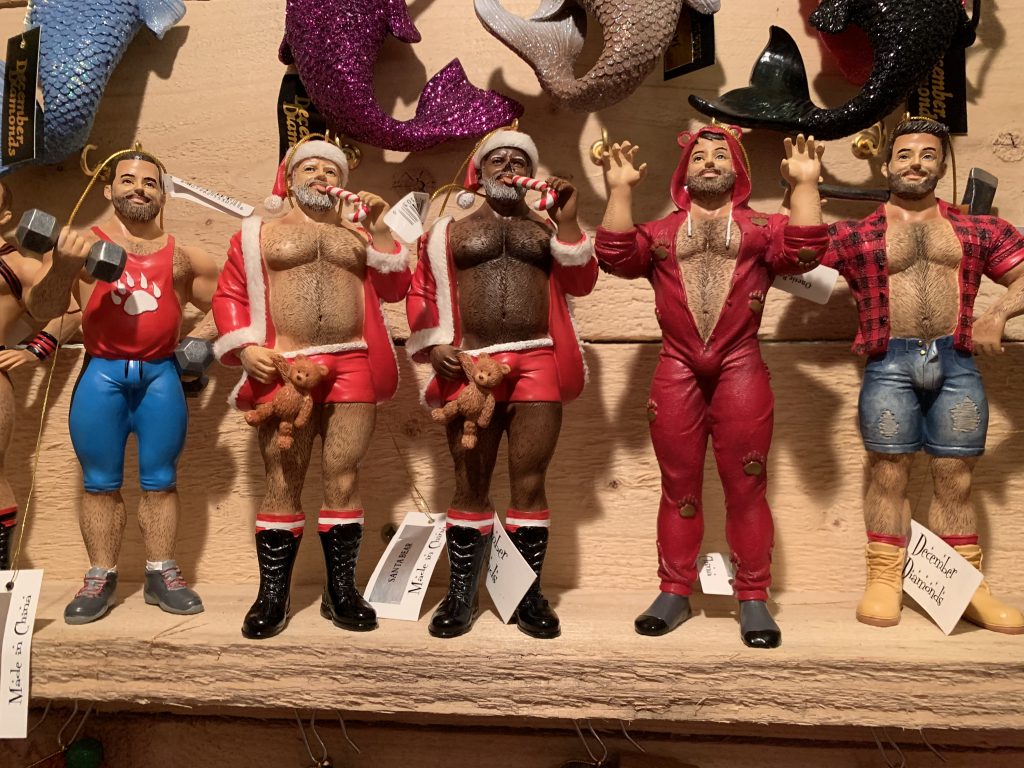 Monty's Christmas – 350 Commercial Street, 2nd floor
Monty's is the place for exquisite Christmas Ornaments all year round. Their range includes Christopher Radko, Jim Shore, December Diamonds Mermen, and a great new range of Bear Centred Ornaments, Old World ornaments, unique old fashion music boxes and much much more! Check out montysprovincetown.com
For more info on Provincetown head to: www.ptown.org