See what Beary Boricua's second hotel, the Andalucia Guest House, has to offer!
BIENVENIDOS! The first annual Beary Boricua is happening THIS MONTH, and they have some great hotel options for you!
Beary Boricua, taking place from Thursday, October 13th to Monday, October 17th, 2022, is a weekend of tropical sun where the bears can put off hibernating just a bit longer. This will be a Bear Weekend like no other, with a Puerto Rican tropical flair. Join them for an amazing weekend of activities with select partners including The Bitch Bar, Coqui del Mar Guesthouse and Puerto Rico Gay Tours.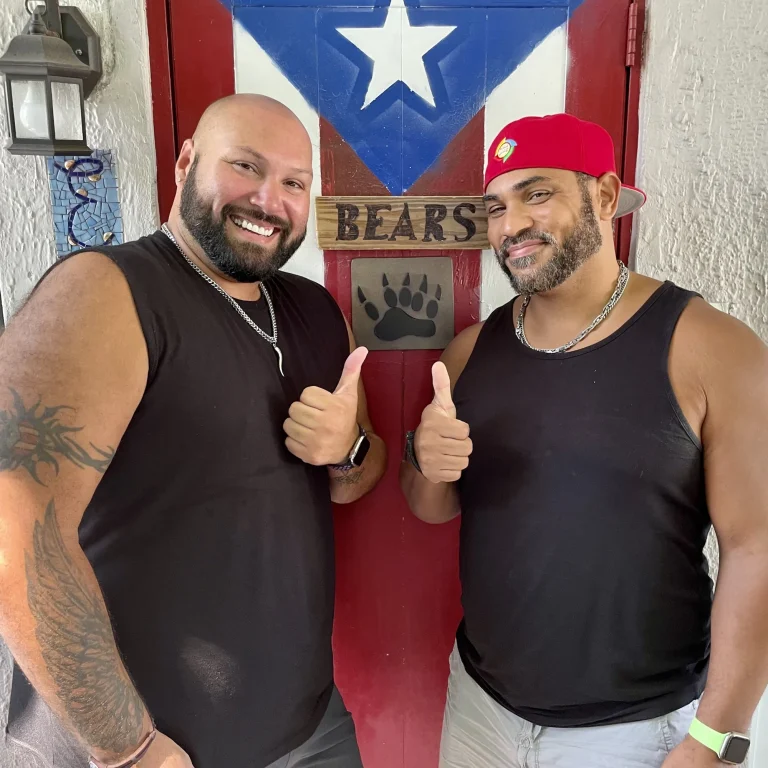 Beary Boricua's host hotel is the Coqui Del Mar, and they've just announced that the overflow hotel is the gay owned and operated Andalucia Guest House.
Located near the beach, Andalucia Guest House is in Santurce, a walkable area in San Juan with great shopping. Pan American Pier and San Juan Gate are notable landmarks, and the area's natural beauty can be seen at Carolina Beach and Isla Verde Beach. The beautiful Ocean Park Beach is just 2 mins away and you will find yourself embraced by fine white sand, aqua-colored ocean and perfect blue sky.
At this gorgeous hotel, you will also have many room options to choose from, including:
Studio Full (2 Full Beds Kitchenette, $240)
Studio (2 Queen beds Kitchen, $265)
Standard Queen Room ($165)
Standard King Room A (1 bed, $200)
Standard King Room B (1 bed, $200)
Economy Queen ($155)
Economy King ($160)
Deluxe Queen (includes kitchen, $210)
The Nightly Room Rate above includes the Beary Boricua Run Pass.
Take a look at some of the great photos!
PLEASE NOTE: Berary Boricua reservations at Andalucia Guest House are being booked through Coqui Del Mar. BearyBoricua is providing the same benefits as to those staying at eiother hotel.
Be advised that Andalucia Guest House is gay-owned, however it is NOT clothing optional like the Coqui Del Mar.
---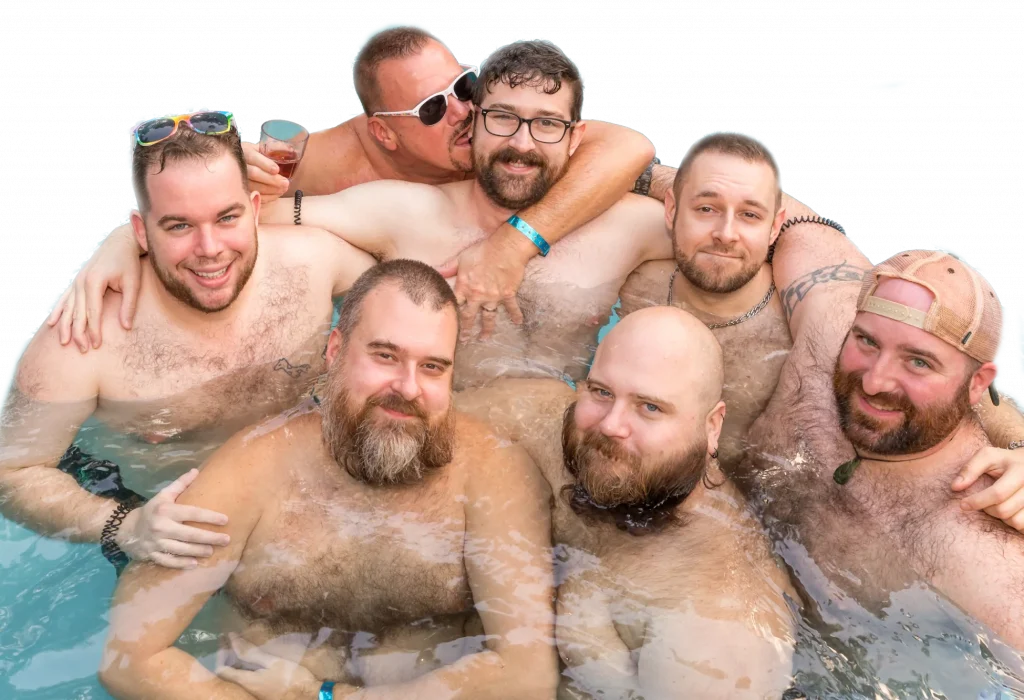 ---
Beary Boricua is happening from Thursday, October 13th to Monday, October 17th, 2022, so book TODAY!
And if you can't make it to Puerto Rico this, why not consider making a donation to support a local charity? Waves Ahead offers support to the marginalized and vulnerable sectors of society by giving them the necessary help to strengthen their community and family environment. Waves Ahead manages SAGE Puerto Rico and its LGBT + Senior Community Center. Sage Puerto Rico is a subsidiary of Sage USA, which provides advocacy and services for the LGBT+ older adults.
You can make a donation to Waves Ahead at wavesahead.org/donate.
---
To book a room for Beary Boricua weekend at the Coqui Del Mar or the Andalucia Guest House, email info@coquidelmar.com. 
To learn more about Beary Boricua, visit bearyboricua.com.