Roulette Delgato Speaks to us About NY Fashion Week, Music, and More!
Reality TV star, model, and musician Roulette Delgato recently hit New York Fashion Week a few weeks ago, and we got a chance to speak with him about it!
Roulette Delgato, aka "Big Burr" from the Zeus Network reality TV show "Bobby I Love You, Purrr," is a musician and Bear World Magazine cover star who was recently in New York City for New York Fashion Week. He walked in a CDCD Productions produced charity fashion show that benefited the I Am A Free Bird non-profit organization, a campaign that encourages children affected by cancer to express themselves through the arts and boldly declare "I Am A Free Bird," spreading their wings and letting their dreams take flight.
The show featured the popular fashion brand Louis Vuitton, the plus size friendly brand LIVD Apparel, as well as other brands like Ladi Bonnëau Bride, Kween Kloset, King Killection, and more.
Roulette performed an original music set about halfway through the fashion show, with phenomenal vocals on his R&B styled songs as well as heavy hitting vocals for his rap songs. I was quite impressed with his breath control while also looking very handsome doing it!
After his performance, a few of the designers were shown off on the runway, with Roulette Repping King Killection. Roulette truly served face and swagger on the runway, really bringing the confidence to what he was wearing as he walked. You could tell this wasn't his first time walking in a NYFW show!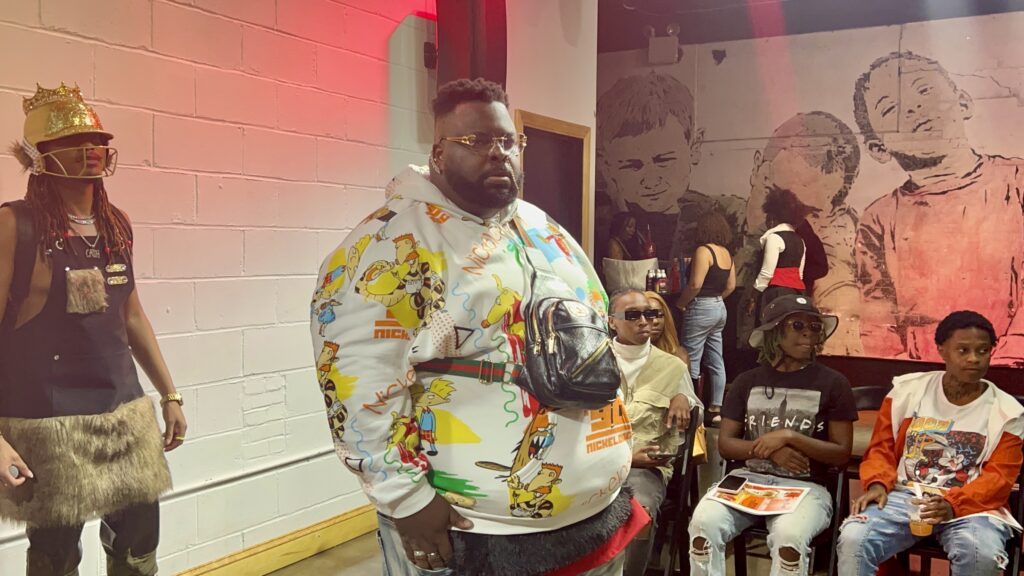 I had the chance to catch up with Roulette and speak to him about his crazy week while in New York City, check it out below!
Bryce Quartz: Hey Roulette! Thanks for taking the time to speak with me. It was great seeing you here in the city for Fashion Week! How are you feeling after just returning from a hectic week in NYC?
Roulette Delgato: Hey! It was great seeing you too, and of course! I love Bear World Mag! I am feeling really good! I had an amazing time in New York and got so much accomplished!
Bryce Quartz: You absolutely killed your live performance before the runway! You have vocals for days, singing and rapping. It was also really cool to hear you share a bit of your story for the audience. How did you feel before going into your set and walking afterwards?
Roulette Delgato: Thank you so much! Performing in literally my favorite part of being an artist so I always get excited when it's showtime. I also get nervous before every performance until I get on stage then it just goes away. This was the first time I got vulnerable and shared my story while performing in New York so that was a different experience but I think it really showed the audience a different side of me and a lot of people could relate to my story.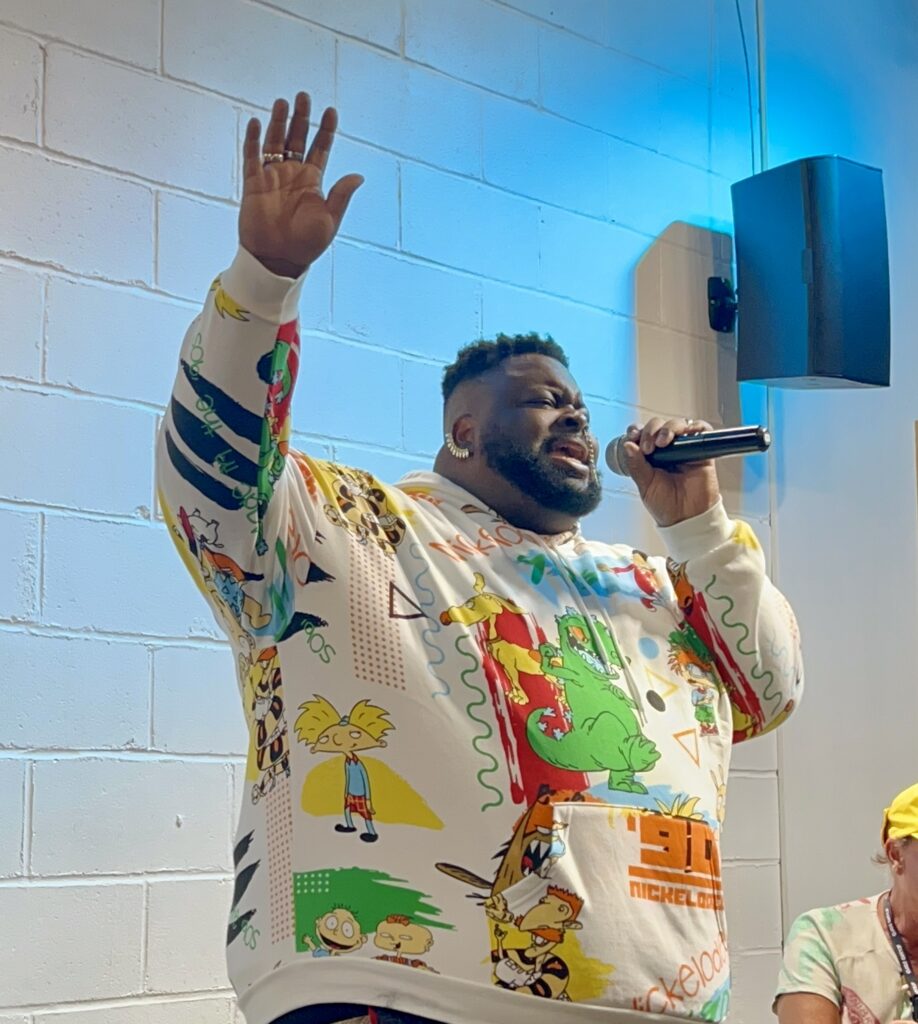 Bryce Quartz: What were some of your favorite moments during this trip?
Roulette Delgato: I had three favorite moments during this trip. The first was officially being welcomed to the team over at CDCD Productions and Talent Management. Second, was getting the opportunity to shoot for Louis Vuitton for Luxe Style Magazine, and the third was finally meeting my friend and New York native "JustSam" in person for the first time.
Bryce Quartz: Do you find that people treat you a bit differently since starring on Zeus Network's "Bobby, I Love You Purrrr"?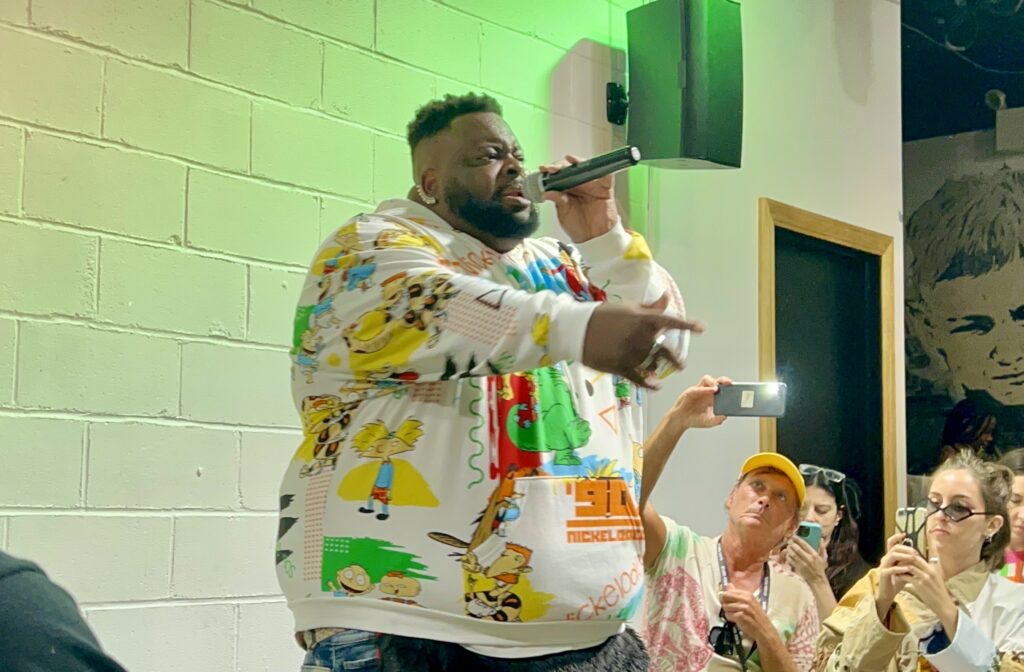 Roulette Delgato: People definitely treat me differently but not like kissing my a** or anything like that. More people recognize me from being on the show and wanna take pictures and stuff. Those who already knew me are proud and continue to treat me with respect. Of course it come with haters too. Which I love cause they fuel me to keep being great! My favorite thing is when I'm in LA at parties and run into certain celebrities and they say, "Hey Big Burr!" That blows my mind every time!
Bryce Quartz: I had a lot of fun hanging with you after the show, and it was super cool getting dinner afterwards with your friend Samantha Diaz, the 2020 winner of American Idol! How did you two end up meeting and becoming friends?
Roulette Delgato: I met Samantha on Instagram. I literally cried watching her journey on American Idol. So I reached out and found out that she had watched me on zeus as well. We started talking and vibing out. She ended up coming out to the fashion show to support me and I was so incredibly grateful.
Bryce Quartz: You met up with some other friends this trip too, can you tell us a little bit more about that?
Roulette Delgato: Yeah so I'm a now officially being represented by CDCD Productions and talent management who also produced two back to back fashion shows including the one I performed in. It's always a good time getting together with Candice Christian who is the creator and CEO, Dre Ben Frank who is an artist and fashion designer, and Kyesha Brooks who is executive assistant. I also linked up with my bro Cash aka "Go Hard" who is one of my cast mates from Bobby I Love You, Purrr. We ended duo at the Estée Lauder fashion week party. Good times!
Bryce Quartz: Let's get back into the fashion show that you just did for CDCD Productions. How many shows have you walked in so far for them, and what was the designer you walked for this season?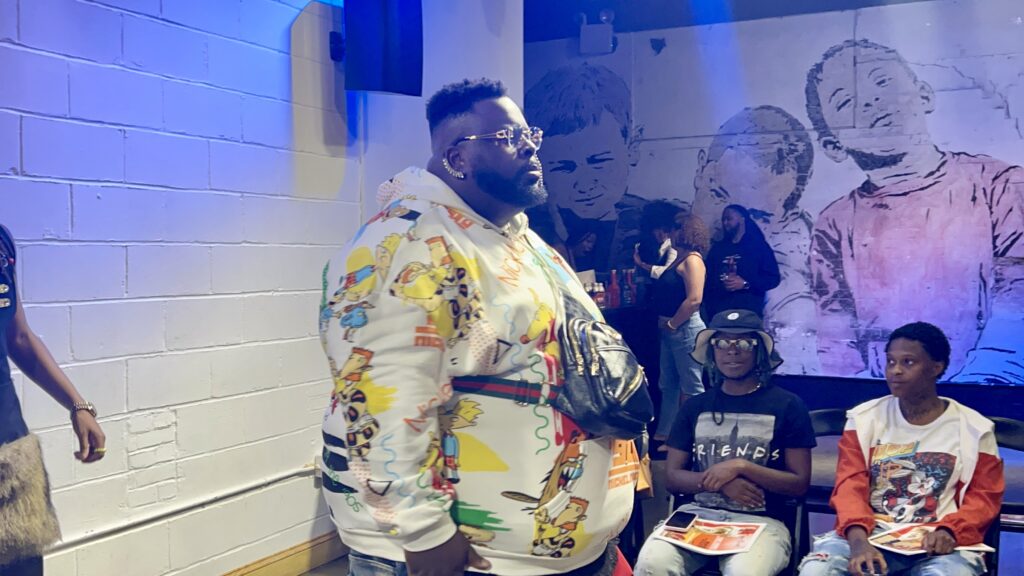 Roulette Delgato: This was my fourth time walking in a CDCD Productions show. This season I got to model an exclusive piece from my bro Dre Been Frank's clothing line the "Kings Killection".
Bryce Quartz: Can you give us any details on what's next for you as far as music or walking in another fashion show? Do you have any upcoming shows or appearances we can catch you at?
Roulette Delgato: Currently I am working on new music. My good friend and fellow artist Kyng Quante and I just released a new single called "Morphin Time" on Sept. 23rd. I also most recently released my single and video with the amazing Dizzy Wright called "All I Know." I will also be releasing a single soon with my fellow bear artist and Bear World Mag favorite Big Daddy Karsten called "911". As far as shows, keep your eyes peeled because you may see me back in reality tv really soon!
Bryce Quartz: Thanks for taking the time to speak with me! Anything you want to add for our readers?
Roulette Delgato: No problem! Thank you for having me! One thing I wanna leave readers with is, confidence is key! We fine in all shapes in sizes and it's important to embrace your unique beauty. Remember to love yourself and the skin that you're in. We only get one life, so live it up!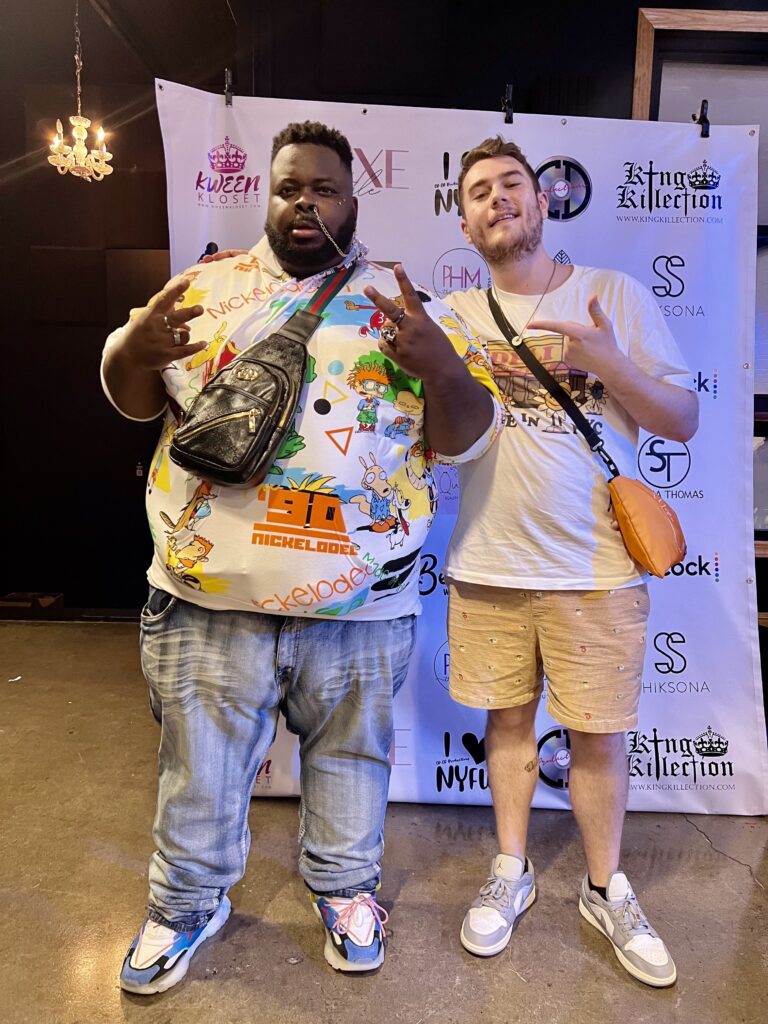 Be sure to follow Roulette on social media, stream his music on all platforms, and keep an eye out for what he's up to next!