Rockbar NYC hosts benefit for trans artist and activist, Jae
Come out and support NYC trans artist and activist, Jae, at Rockbar!
On Sunday, August 29 Thotyssey and Mr Rockbear, Jay Saint, will present "Completely: A Benefit for Jae W.B. 's Affirming Surgeries" at one of our favorite New York City queer Bear bars, Rockbar NYC. 
"Transitioning is an expensive feat, one that is a privilege and not in the grasp of every person transitioning. I've accepted there are things about my body I cannot change under diet and exercise alone, things that are just too far gone for me to simply make do with," says Jae on her GoFundMe page.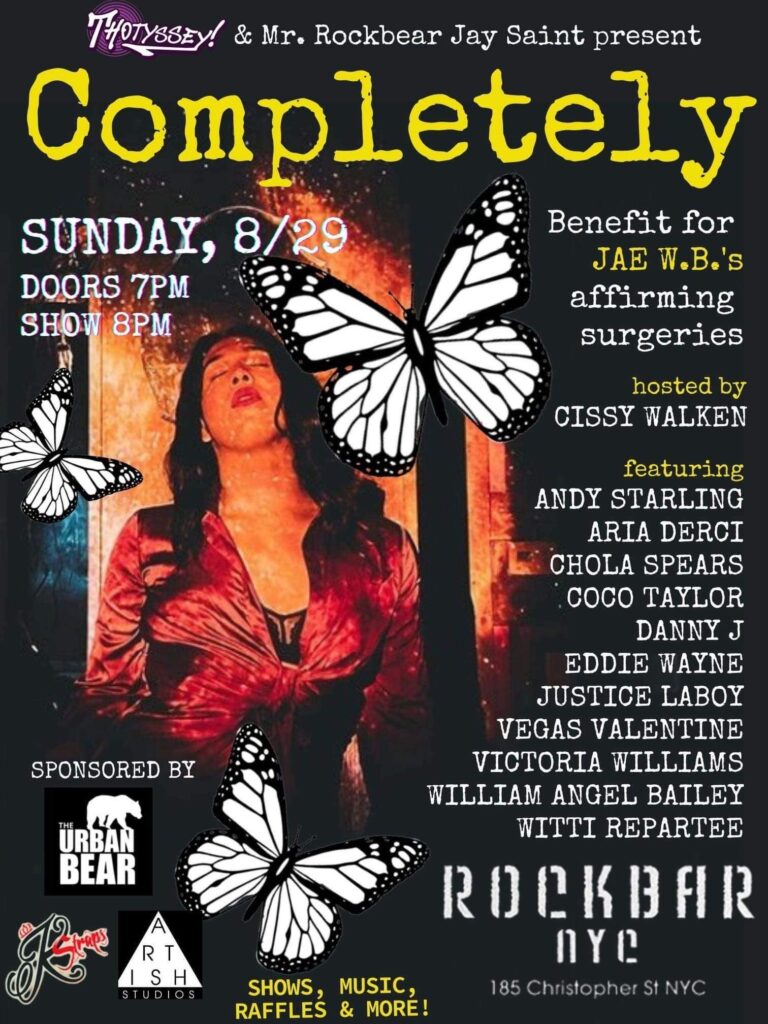 The money raised at the event will go toward supporting Jae's transitioning expenses. "This journey is far from over, but with your help I can make my dreams come true for a happier, fulfilled, and safer life," says Jae. "Any donations made to me will be used to pay hospital related bills, post-operative care, and survival funds during the recovery period where I will be out of work for three to six weeks." 
The event will be hosted by NYC drag artist Cissy Waken and will feature raffles, music, shows and performances from Andy Starling, Aria Derci, Chola Spears, Coco Taylor, Danny J, Eddie Wayne and many more! Doors will open at 7:00 p.m. and the show will start at 8:00 p.m.
If you cannot make it but would still like to contribute, donations are also currently being taken via Jae's GoFundMe and through CashApp: $mxjaewb! 
For more information about the event, visit the Facebook event page.