Richard Meets… Rocco Steele, talks upcoming AfriGay Mauritius Event, underwear and sex toys
For the first time in history, AfriGay – a unique travel and event company in South Africa, designed specifically to create amazing travel products for the LGBTQIA market – will host an all gay South Africa tour and vacation on the shores of Africa! Not only the first of its kind in Southern Africa, but the first of its kind on the beautiful island of Mauritius.
Travelers attending the South Africa tour from February 23 to March 1, 2020 will enjoy a 2 night African Safari at a private game reserve in the Pilansberg, where you will have a chance to meet and travel with Rocco Steele, who will also be attending the event.
After the Safari, travelers fly to Cape Town from Lanseria airport on a short 2 hour flight. In Cape Town, travelers will experience the best of what South Africa has to offer – wine, food, scenery, beach, sun and incredible fun. The tour will include a full day wine tasting in the Franschhoek/Stellenbosch region; a tour of the magnificent Cape Peninsula.
The Mauritius vacation will take place from March 2 – 7, 2020 at Ambre Resort & Spa on the east coast of the island – the perfect paradise for the debut event. Experience magnificent beaches, sun, sea, unique entertainment and parties, sports and activities, while also making new friends from all over the world!
Recently, I was able to chat with adult star Rocco Steele to discuss his plans for the vacation, as well as his many professional endeavors.
RJ: What are you looking forward to seeing in South Africa?
RS: Next to Antarctica, Africa is the only continent I have yet to visit so I'm beyond thrilled to have to opportunity to see this part of the world. Generally, when I travel to a new place, I am just appreciative of having the chance to see the beauty of the landscape and experience the hospitality of the locals. I appreciate the chance to experience the differences and similarities of the cultures.
I'm a huge lover of animals and wildlife, so an African Safari is definitely at the top of my list. I'm also very excited to meet my fans in South Africa and thank them for their support.
RJ: What will you be up to during the South Africa part of the event?
RS: The South Africa trip is a chance to spend some time with my international fans while having an eight day vacation. We will be doing a two day Safari in the Pilansberg Game Reserve, and spending the rest of the time in Cape Town. We will be visiting a few wine farms, Table Mountain, the penguin colony, Robben Island, and so much more. I'm looking forward to chilling on the beach at Clifton.
We will also be in Cape Town for their Pride Festival. The tour organisers are busy finalising how we are going to launch 10SEVEN and my toy brand to the South African market. We will keep you updated.
I have never been to South Africa before, so I am really excited. And mostly looking forward to spending time with some of my fans. Bookings are still open. We are hoping for about 30 guys on the trip from all over the world, so book now! South Africa is really easy to get to from anywhere in the world.
RJ: What are your expectations of Mauritius?
RS: When I worked my corporate job many years ago, one of our leadership conferences taught a concept called "Mauritius Behaviors." In a nutshell, Mauritius is a small island nation where people of multiple ethnicities, religions, etc. all co-exist in an atmosphere of tolerance. Ever since, I've always been fascinated by Mauritius and always wanted to visit a place that sounded so Utopian.
RJ: What will you be up to during the Mauritius part of the event?
RS: I am really excited to be a part of the first ever all gay event in Mauritius. I have never been anywhere in Africa before, and Mauritius is a tropical paradise. AfriGay is a 5 day, all-gay event at a resort called Ambre. It will be 5 days of fun, sun, beaches, cocktail, pool parties, themed beach parties, more parties, more cocktails.
I will be involved in most of the activities throughout the event, but will also have lots of time to chill and meet fans. We'll play beach volleyball, do beach yoga, go on a sunset catamaran cruise. And, the organisers have told me that we may even have a 10SEVEN themed pool party one night. We will also have 10SEVEN product available to purchase.
There are still a number of tickets available. Book now because you don't want to miss out on this one. It is going to be 5 days of heaven. Imagine a gay cruise, without the cruise, done African Island style. I am looking forward to being a part of history in the making.
RJ: Will people get a chance to meet you?
RS: Yes, definitely. This is a very different kind of tour and event. I am going to be enjoying the vacation alongside my fans.
There is an opportunity to purchase a VIP add-on to the Mauritius event which will give you access to the sunset cruise and a few private cocktail parties with me.
RJ: Will you be promoting your underwear line?
Absolutely. I am very happy that the promoters are excited for me to bring my underwear to South Africa and Mauritius. While I'm there, I also hope to talk to a distributor to possibly get my line into a store, or a couple of stores.
I can currently ship to South Africa from my website, but because shipping costs and shipping time could be less than ideal, it would be great for people to be able to touch, feel and purchase in a store environment.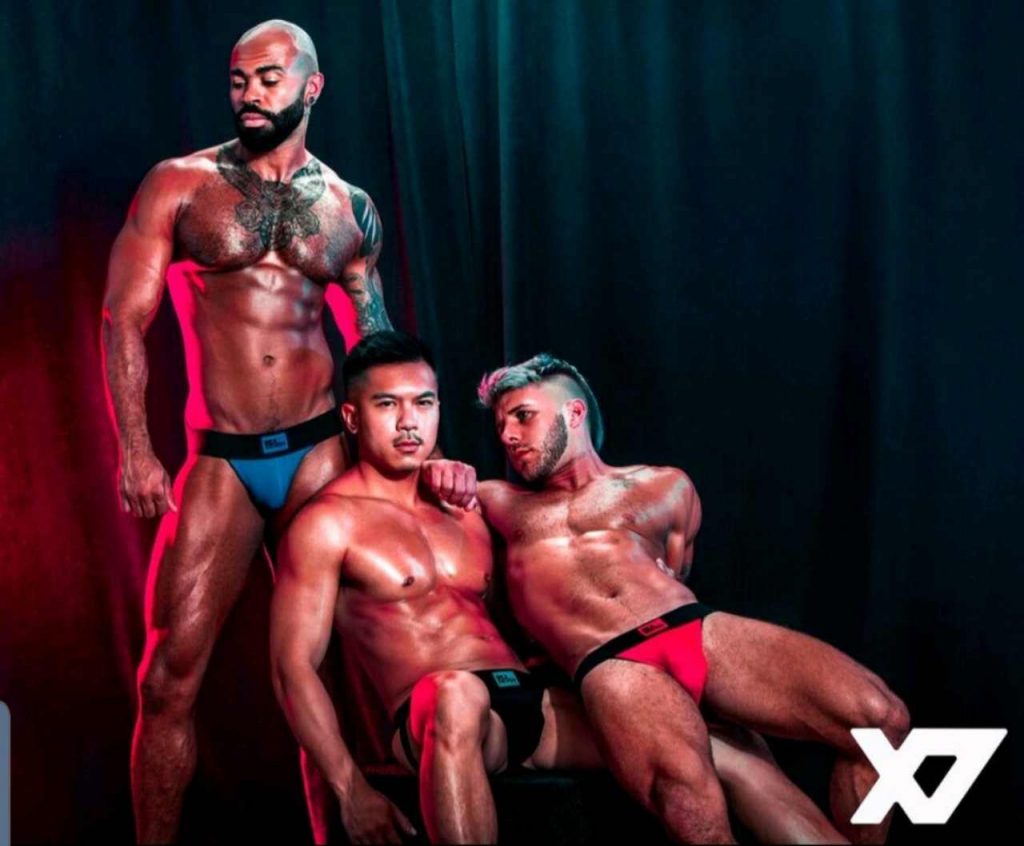 RJ: Your pricing and sizing is great for an independent line. How is it all going?
RS: Thank you. It's going very well. I'm in my fourth year now, and the line has a variety of styles. When I launched the company in 2016, I only offered a boxer brief. It was obvious that more choices were needed, so I immediately produced a brief followed by a trunk.
In the category of underwear, I now also offer a super sexy bikini brief. Lately, I've been responding to the increased interest for jockstraps, so I now offer several different styles of those as well, with a new style coming in the fall inspired by the old classic BIKE jock.
Throughout it all, I've prided myself on being able to offer high-quality styles that are very affordable. I've been able to keep my prices competitive and intend to continue to do that.
With respect to sizing, I wanted to be able to offer sizes for as many guys as possible. Many of my styles went up to XXL and I still carry many styles that go to XXL. However, as a smaller company, it wasn't practical for me to carry all sizes. As time went on, I had to stop selling the XXLs. As a result, new styles moving forward range from Small to Extra Large.
RJ: Do you get much time to yourself these days?
RS: I don't, but I am grateful for that. I have many projects happening simultaneously right now – 10SEVEN underwear, ROCCO by Perfect Fit (sex toys), directing eight movies a year for Dragon Media, several appearances, and managing my OnlyFans account. I will also be announcing a new project/partnership soon.
I'm always on the go. I'm rarely at home with my husband and dog, which does makes me sad at times. But right now I need to work while I can. The world is a competitive place. I am not guaranteedtomorrow, so I work my ass offtodaywhile I can.
RJ: When you travel, what are you usually looking for – fun or relaxation?
RS: When I travel for work, I'm usually being hired to perform, or for an appearance. I am there for work. I end up always having fun, of course, but my main focus is the event and making sure the promoter is happy.
I do travel for myself sometimes. When I do, I want fun and relaxation. I want to get out and experience the local culture and all of its offerings. I make sure I am there to rest and recharge because I know when I return from that trip, life is at maximum velocity again.
RJ: You mentioned your new line of sex toys. Tell us more about that.
RS: I have joined forces with Perfect Fit Brand, an existing successful global brand of sex toys. They have designed a line of innovative products for me – everything from cock ringside strokers to sheaths and even butt plugs. Over thenext yearor so, we will have an impressive line of toys made for both tops and bottoms of all sizes. We will also have a few toys for those who want to experience what it's like to have a bigger dick or be fucked by one.
Probably the most popular toy we have launched to date is the ROCCO 3-Way Wrap Ring – a combination cock ring/ball stretcher. It's the first of its kind on the market and a must have for every gay man.
I'm very proud to have my name attached to such high-quality, innovative products. These toys are now available around the world at your favorite gay novelty store and also available at  www.perfectfitbrand.com.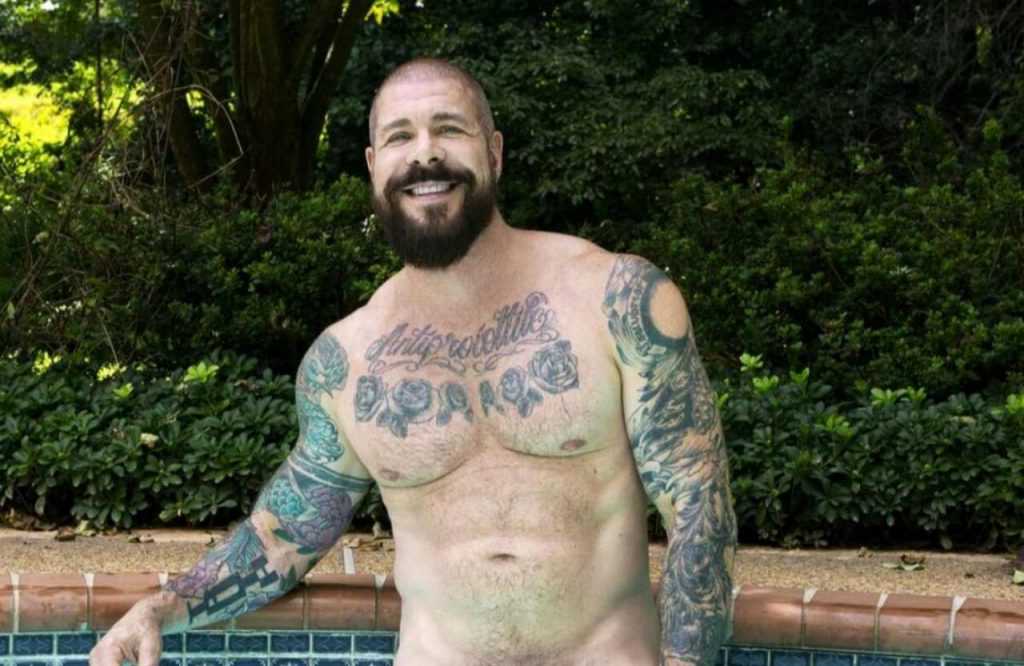 To find out more about the South Africa tour and Mairitius Vacation, please visit  afrigay.co.za.