Richard meets… Matthew Principe
The short movie "Monsura is Waiting" was part of the lineup for Bear World Magazine's Digital Bear Weekend, and we took the opportunity to talk to one of the producers (a bear himself) about his work, life in NYC during the lockdown and of course to chat a little about "Monsura is Waiting".
Richard Jones: Matthew it's great to meet you and I am so excited to find out about all your work, as you are a man that has many fingers in many pies. How is life at the moment in NYC?
Matthew Principe: Mmmmm…. pie. Life at the moment in NYC is incredible, to say the least. I find myself going through several emotions throughout each day.
At the beginning of the shelter-in-place, I felt the collective trauma we all experience – and it's all in waves. Unfortunately, I lost a few people in my circle, due to COVID and the grieving process is completely different. Humans are inherently communal and we need to stay connected. Thankfully, smartphones and video chats are helping that. Usually, I'm always texting to communicate with people, but that's evolved to more verbal communication or video chats. Seeing people's faces is such a welcome relief for those moments we can connect.
As you know the hustle is real in NYC. The performing arts industry has been hit very hard with shelter-in-place, and many are learning to adapt their talents from stage to screen. It's been great to attend friends' and colleagues' livestreams and "at-home" concerts. Justin Elizabeth Sayre has been awesome, as well as Morgan James, Latrice Royale and Christopher Hamblin.
I've been thankful for binging shows too, but I love my "destination viewing" of Friday night's RuPaul's Drag Race, which I see has turned into "must see TV". Several performing arts companies like The Metropolitan Opera and National Theatre are offering free streams of their filmed performances. It's a great way to escape for a few hours as well.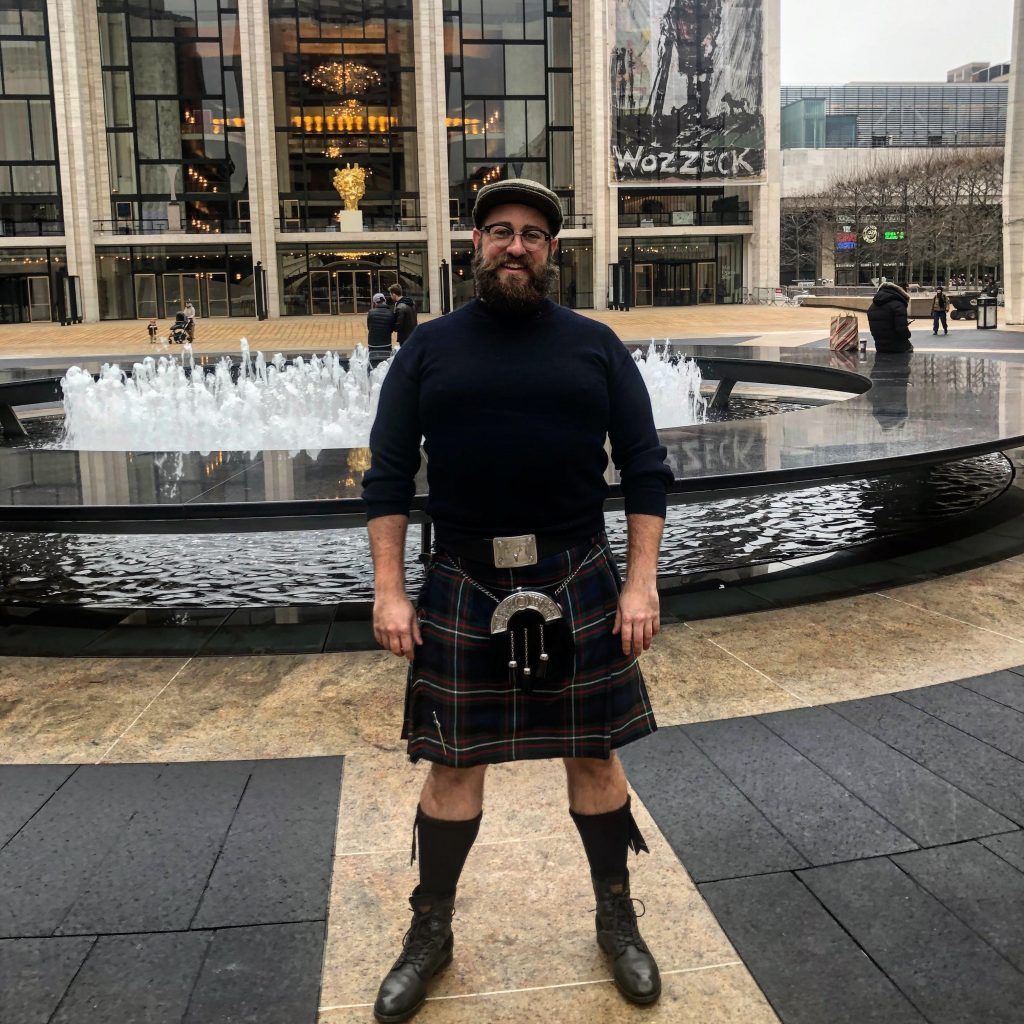 RJ: Tell me about Principe Dynamics
MP: Principe Dynamics is a small consulting and production company that I started a few years ago, where I can utilize both my years of performing and producing.
Throughout my career, I've encountered people who need help bringing their stories to life. They have the story, but don't know the right avenue to present it – a podcast? A play? A musical or opera? A film? That's where we come in. We help storytellers get the production and administrative support they need – budgeting, contracts, production, marketing and distribution – to bring their work to the next level. You can head to www.principedynamics.com to find out more.
RJ: You have made a few independent movies, what made you want to be a movie producer?
MP: Everyone's journey is different, and film producing is a relatively new evolution in my career. I've always been involved in the performing arts and storytelling since I was a kid – in community theater and singing in church, as well as a recording artist as a kid – not KidsBop, but close! I also was involved in a film in grade school and I love the medium!
A few years ago, my producing partner Kevin Newbury, came to me with the opportunity to shoot a film and I felt confident that we could do this with my experience in broadcasting working on the Metropolitan Opera's Live in HD Series.
Filmmaking has been in my blood for generations. Members of my grandfather's family moved from Brooklyn to Los Angeles in the 1920's to work in Hollywood. I feel producing film is a connection to that side of my family. From my first indie project, we now have a slate of award-winning films and others in development.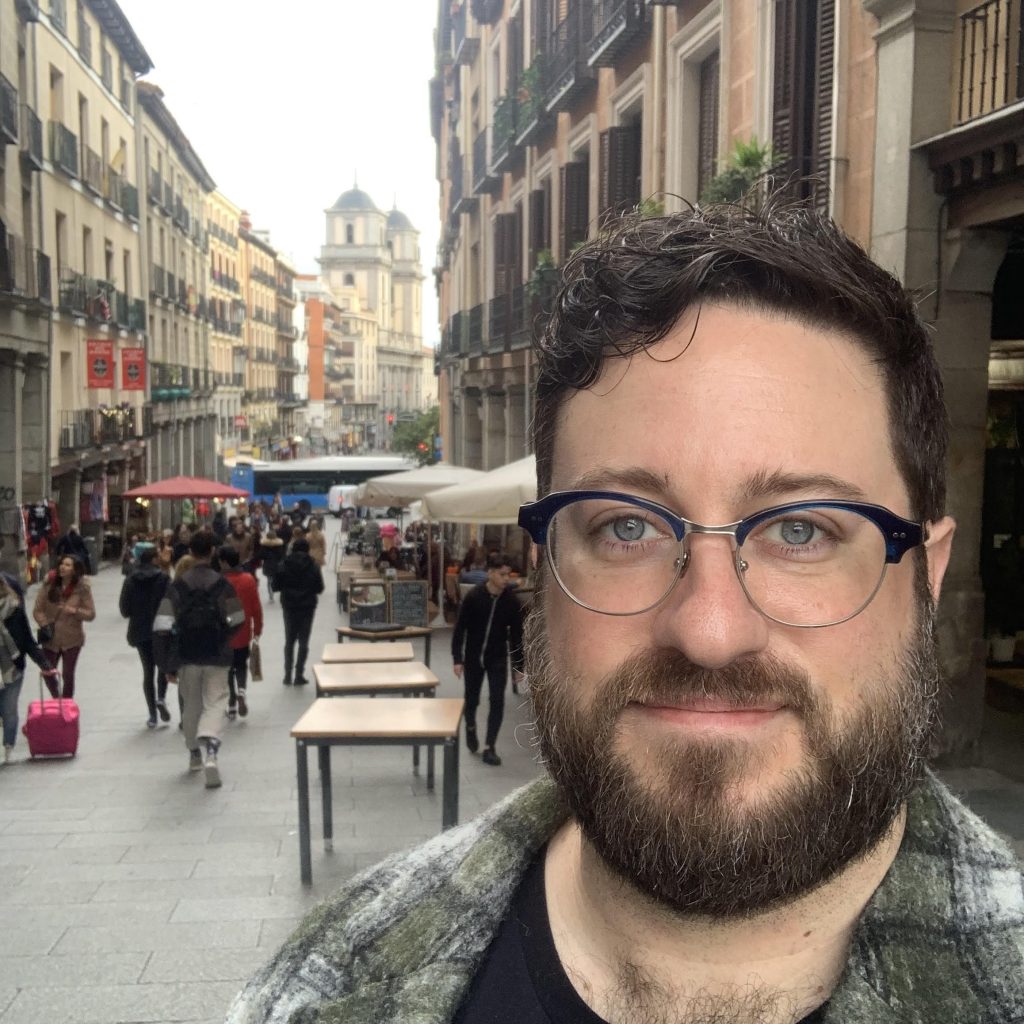 RJ: You have been involved in the opera world for many years, tell me about that part of your life, and please name check anyone you want haha!
MP: I actually have a degree in vocal performance – a piece of paper that says I can sing! My credits performing on the boards include 25 musicals and 25 operas. As a performer, I've sung alongside Denyce Graves, Stephanie Blythe, Eric Owens, Juan Diego Florez, and Anna Netrebko.
Now, as a live performance and broadcast producer, I continue the relationship with those mentioned and build more relationships. When I worked for The Philadelphia Orchestra, I absolutely fanboyed with glee that Renée Fleming was opening the season with us! I learned she was arriving for rehearsal and dashed out the door to greet her and carry her items to her dressing room. I was trying to stay professional and contain my excitement, but I don't think I hid it so well and she was flattered. Now, we've had a great working relationship whenever she's in New York, and we always catch up with what shows we've seen lately.
I've worked with colleagues from almost every continent (still trying to find someone from Antarctica) and I love collaborating with everyone. It is always my pride to have projects where so many different perspectives are represented. When we filmed Monsura is Waiting, we had colleagues and crew from Germany, Israel, Ukraine, and the USA.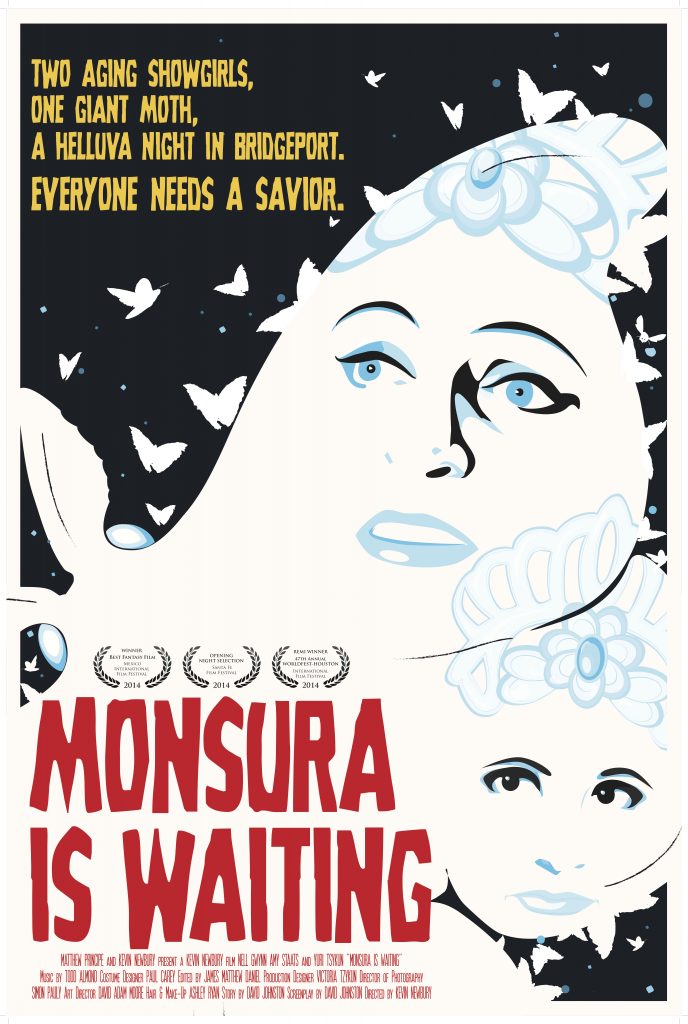 RJ: Your film "Monsura Is Waiting" is due to be part of our Digital Bear Weekend, what can viewers expect?
MP: The audience should be prepared for a ride from David Johnston's brilliant and fantastical mind. Whenever I experience his work, I am always excited and tell myself to "just go with it". I don't want to go into too much detail, but Monsura is Waiting has a high camp factor with sequins, derelict cabaret and drag queens. The story unfolds not just with words, but expressions and impressions.
Down-and-out middle-aged sisters Dot and Betty have spent years performing in a vaudeville act inspired by classic 1960's Japanese horror movies. As the line between fantasy and reality begins to blur, Dot longs to escape the world of 'TheTwo Tiny Beauties of Infant Island,' while Betty begins to believe that Monsura is actually coming to save her like a Phoenix from the ashes. As outrageous a story it may be, the action tumbles into poignancy, which resonates so well with the absurd times we're all experiencing.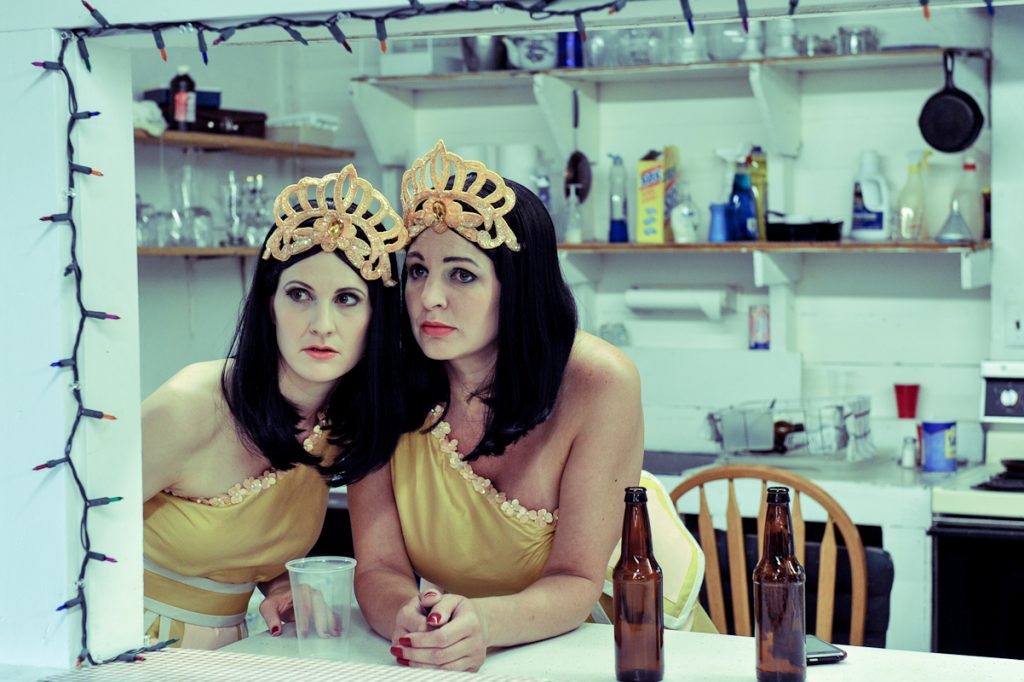 RJ: What are some of your upcoming projects we need to hear about?
MP: While live performances in a venue isn't feasible at the moment, this is a time for creators to still have the conversations about their work and go through developing them. At the moment, there are a few things up in the air. I have a feature film in development with a Academy-recognized script, as well as a couple podcasts and a variety show.
---
You can see Matthew's short Film "Monsura is Waiting" as part of the Digital Bear Weekend – HERE with its last day available on Monday May 25th (Memorial Day) following you can purchase the movie for $3.00 see below.
iTunes: http://apple.co/2aKg8QH
Amazon: http://amzn.to/2aTNAr5
Google Play: http://bit.ly/2aYjYZP
YouTube: http://bit.ly/2aYjcfH

Best Fantasy Film – Mexico International Film Festival (2014)
Best Cult Short – Queen City Film Festival (2014)
Best Cinematography – Williamsburg Independent Film Festival (2014)