Revry serves up Queer ClassiX during Pride month!
With Pride Month in full swing, what better time to relive some classic LGBTQ+ films? Thanks to Revry's Queer ClassiX screening series, viewers are able to rewatch the golden films all Pride Month long!
To kick off the program, Revry is offering the 1999 fan favorite, But I'm A Cheerleader. Exploring the horrors of conversion therapy with some comedic relief, this is a true cult classic within the LGBTQ+ space and beyond. RuPaul Charles of RuPaul's Drag Race makes an appearance in this film — a rare chance for viewers to see her without makeup. In this director's cut version, comedian AB Farrelly will host interviews with the cast and share fun facts and insights about the film.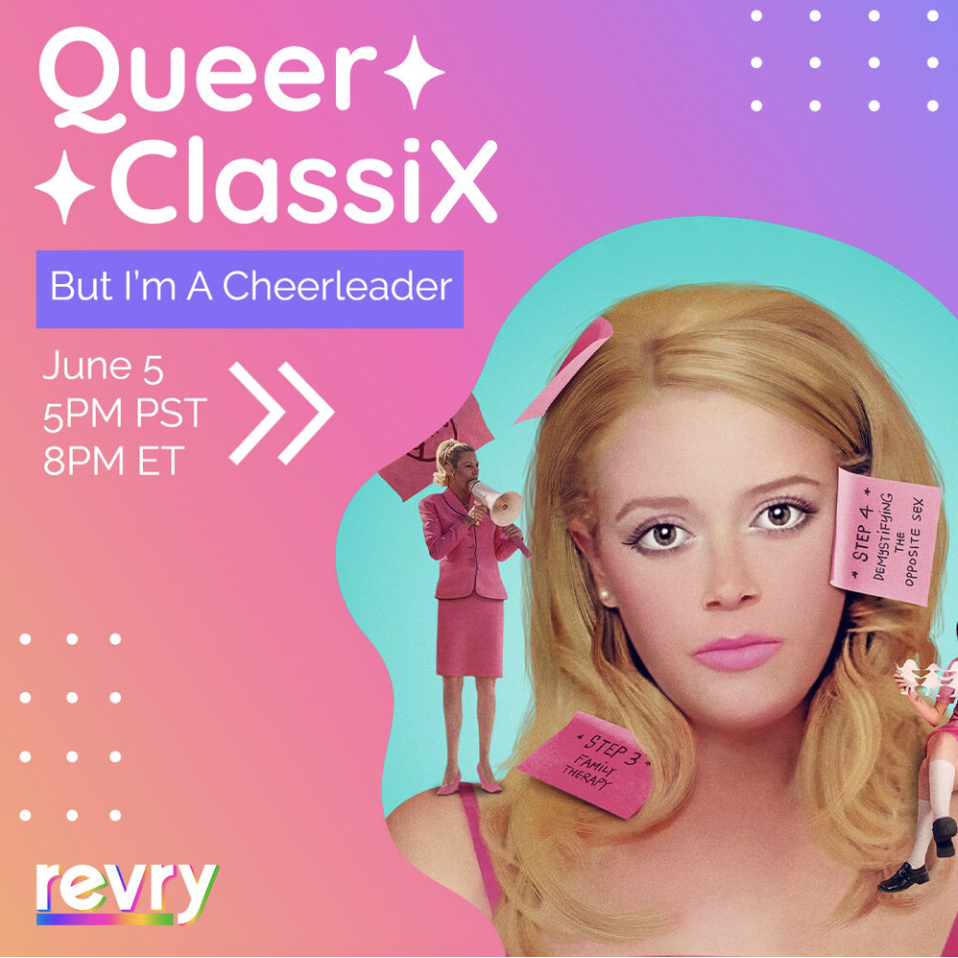 Revry is always offering LGBTQ+ stories, but Queer ClassiX allows viewers to experience the nostalgia of their favorite films. "But I'm A Cheerleader" will be streaming live on Revry every Saturday of Pride Month at 5 p.m. PST // 8 p.m. EST.
The subject of the next episode of Queer ClassiX is the 2006 Queer cult classic Another Gay Movie. The film, which serves as somewhat of a Queer spoof of the 1999 comedy classic American Pie, follows four gay friends – Andy, Jarod, Nico and Griff – who vow upon graduating high school that they will all lose their "anal virginity" before their friend's Labor Day party.
For the ultimate fandom experience, Queer ClassiX brings to life the fascinating history of our iconic LGBTQ films. Guided by a well-known LGBTQ host introducing a classic/cult LGBTQ film in its entirety, Queer ClassiX dishes all the tea behind-the-scenes with fun facts about the film and its talent including enlightening, new interviews with cast and creators – all in between commercial breaks.
Be sure to stream Queer ClassiX on Revry!