Queer Thriller Horseplay Explores Toxic Masculinity
The acclaimed LGBTQA+ thriller Horseplay, fresh from a range of celebrated festival screenings, will release in theaters, digital and DVD this June from Dark Star Pictures.
Although not specifically bear focused, any examination of toxic masculinity in a queer narrative is worthy of our attention and this movie does just that.
A boundary pushing look at masculinity, homophobia and sexuality, Horseplay is the latest film from critically acclaimed filmmaker Marco Berger (Mariposa, Taekwondo). It stars Bruno Giganti, Agustin Machta, Franco De La Puente, and Ivan Masliah.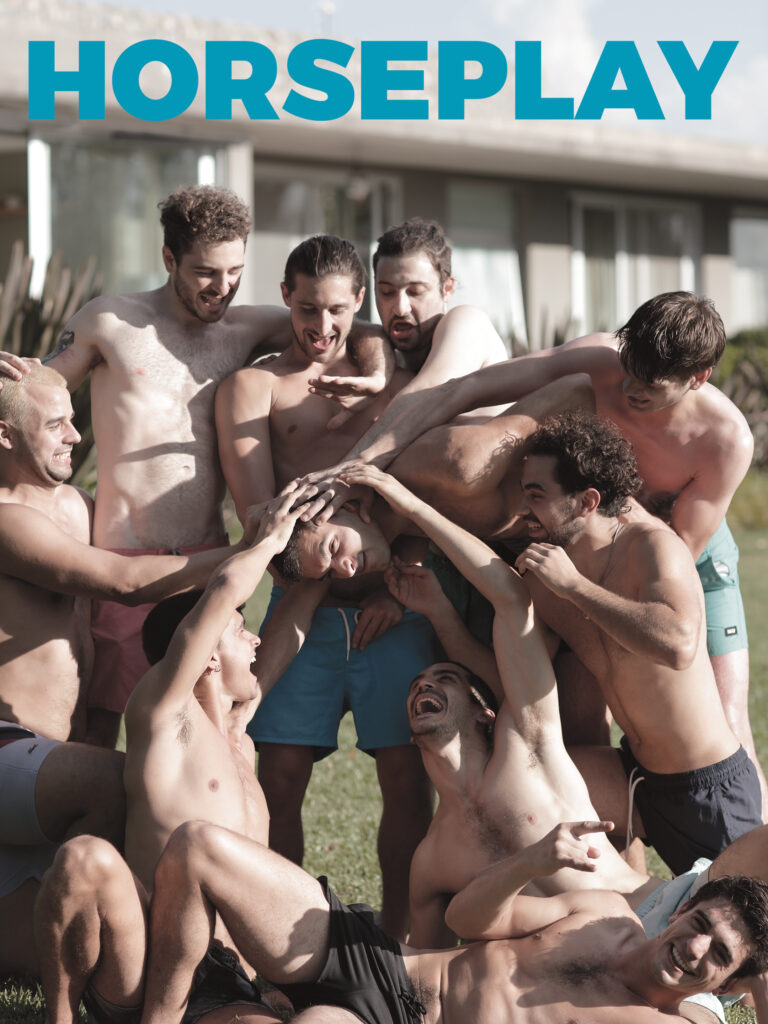 From Letterboxd: "It's the Christmas holidays, and Andy leaves the city in order to spend some time at a luxury villa with his best friends. Days spent in male company in the timelessness of the holidays encourage rest, relaxation, and the occasional teasing. But their initial consensual horseplay reveals that they each have different personal boundaries.
Ever since his debut film Plan B (2009), Marco Berger has taken a continued interest in queer narratives and in the depiction of erotic fantasies, sexuality, and gender – and Horseplay is no exception. Once again, the Argentinian filmmaker presents a subversive political tale, this time focusing on masculinity in its dangerously toxic form."
In the film the boys drink, party hard and make silly videos together. As is the case with many large gatherings of straight men, there comes an element of homophobia in their horseplay, which becomes a recipe for disaster for this group as jealousy and violence begin to emerge amongst the men. The combination of a repressed gay male, a closeted bisexual guy and a devout homophobe will push tensions to the limit in this fascinating takedown of toxic masculinity. Where it lacks in plot, it makes up for with flesh, subtext and social commentary.
Horseplay will hit theaters June 2 before releasing on DVD and Digital June 13.