Queer musician Chris Corsini aka MDL CHLD returns with self-empowering new single
Out100 Honoree, Savage X Fenty astrologer and music artist MDL CHLD has a special message for us.
The artists says, "I want you to stand in your power and chase your dreams."
The multi-hyphenate gay tarot card reader, energy healer and astrologer Chris Corsini aka music artist MDL CHLD (Middle Child) has many strings to his bow: He made the 2021 Out100 list; high energy Savagescopes for Rihanna's Savage X Fenty social media ("they sent me a bunch of sexy lingerie to wear for the videos") and promptly joined his over 463K Instagram followers; and last year's MDL CHLD "Funk (About You)" video made a splash when it featured members of the LGBTQ, Deaf and BIPOC communities. Now he's back with his new pop single, "All The Sudden."
"In a word, it's about confidence," says Corsini. "I want you to stand in your power and chase your dreams, even when people don't understand or support you, at first. Trust me, eventually things will work in your favor. Even if it's not the original plan that you had, show off your gifts and the world will respond. Those who are meant to find you always will, and when it happens it all happens quick!
"The quick and sudden changes in your life—your "overnight success"—can take years to create, but the only timeline that matters is your own. Only you can do you, and that's where your power lies," he adds. "Focus and persistence is key and sometimes all you have. When it gets tough, commit to feeling what you're feeling in that moment: embrace it, allow it to pass, integrate it, and then keep pushing forward. Follow your gut, take a chance!" urges Corsini who decided to start a new life in Portugal after a pandemic lockdown prevented his return to Canada from what began as a vacation.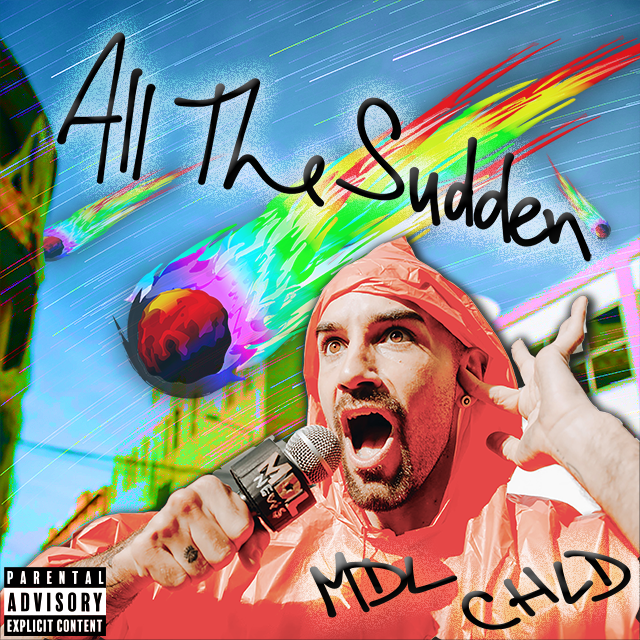 "MDL CHLD is my way to show the world you can express yourself in many ways: I am not just a "teacher" or a psychic/astrologer, I am a multi-layered individual who feels sexy, and sad, and angry, and happy, and all of the complex emotions that come with the human experience. I want people to see all of these sides of me and be inspired by what I have created for myself, and the healing that I've done, so they can be attracted to my music but also connect with the rest of our (Inward Boutique) healing modalities and resources to create a better, more expressive, more peaceful and abundant life for themselves."
As a professional American Sign Language Interpreter (Jay Z, Taylor Swift, Jonas Brothers), Corsini remains fiercely committed to the inclusion of the Deaf community in both his work as MDL CHLD and as an astrologer. All MDL CHLD videos, including "All the Sudden," incorporate ASL as well as graphics and captions created by a Deaf artist. Corsini's card readings, horoscopes, online "pay what you can" meditation workshops and zodiac merchandise* by Deaf designer Alessio Convito all feature ASL.

"All The Sudden" is available on all major music platforms on July 22. Follow Chris Corsini on Instagram (463K Followers), TikTok (16.6K Followers), and YouTube (46.2K Subscribers). Visit Inward Boutique by Chris Corsini.
*Corsini: "50% of all the proceeds that are collected from the merchandise help fund our community creativity Deaf artist grants, and Deaf BIPOC artist/Small Business grants to support their creative endeavors, art, and business. This is an annual giveaway – we just started offering the T-shirts and sweaters, so this will be the first year we do it, and applications were open in the fall."