Queer male burlesque documentary 'Baloney' now showing!
Baloney follows San Francisco's wildly popular mostly male, mostly naked, very erotic burlesque troupe over 18 months as the group rehearses for the show's relaunch on New Year's Eve 2020. And yes, this sexy troupe is full of BEARS! WOOF!
Told through the eyes of the group's creators, as well as the larger ensemble, this film festival darling contemplates the struggles that come with being a performing artist in San Francisco, the most expensive city in North America. Through a mix of interviews, rehearsal footage, and filmed performances, Baloney captures the group's unique combination of humor, confession, and sex positivity in ways that directly reflect the private fantasies of people who come to the show.
Director, producer and cinematographer Joshua Guerci does a fantastic job in his feature debut of introducing us to a dynamic group of performers united by their love of art and each other. It is clear that this is a chosen family group, and you cannot help but revel in the fun they are having with each other and the material.
Baloney (on stage) is a classic variety show combined with burlesque, using theater, dance, and strip tease to explore and celebrate queer sexuality and life experience. It's an exploration of fantasy with vignettes taking place in a leather bar, a porno theater, the gym and even aboard the Starship Enterprise. Themes such as performative masculinity, opposites attracting, and kink pride are played out to the titillation and delight of the audience. It's a celebration of diverse body types, ethnicities and even gender expression thanks to one fearless female cast member.
The show was co-created by life partners Michael Phillis and Rory Davis. Michael generously shares his story with the audience, chronicling his repressed childhood and journey to the art scene in San Francisco. He reveals that at first he avoided gay hook up culture and shunned acting jobs that required eroticism in favor of "legit" theater and how he struggled to survive on an artist's salary. He recalls that at one point things got so tough that he had to quit acting in favor of a steady paying corporate job, but soon realized that "his worst day as an artist was still better than his best day as a tech manager."
After quitting, he threw himself back into the art scene and re-evaluated his stance on sexuality in the theater. He soon thereafter learned the power in theatrical nudity and the vulnerability it showcases to an audience. Plus, it sold more tickets! More importantly, however, he realized that sexuality is an attention grabber that enables an artist to tell whatever story they to want after achieving the hard part of capturing an audience's attention. And thus, Baloney was born.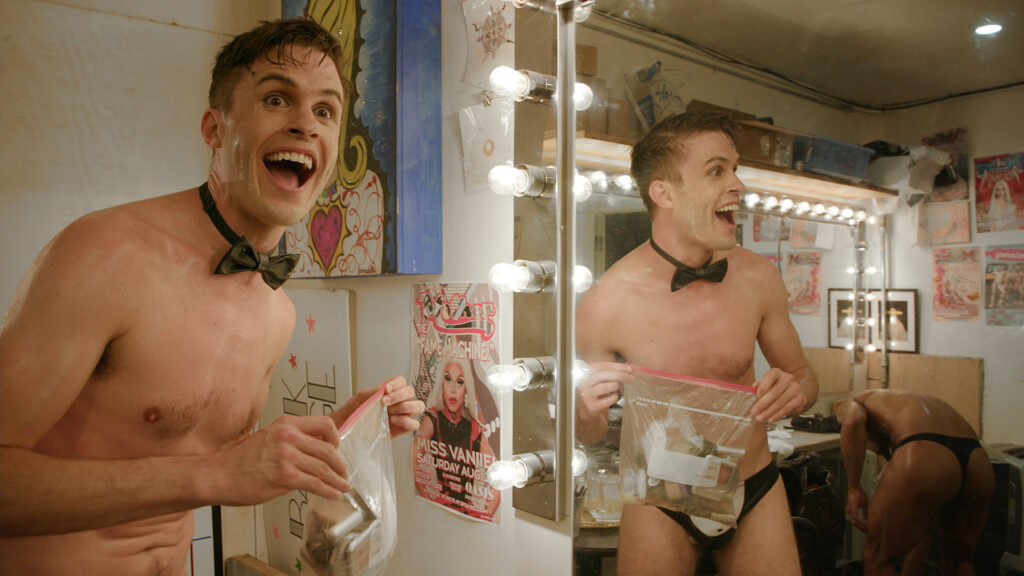 From there we follow the troupe as they prepare for opening night and are witness to all the excitement and pitfalls that are part of any production. We meet some of the cast members as well and they share with us what brings them to the show and art and general. It is through these interviews that we get an intimate look at what it means to be a sex worker, a person with bipolar disorder and a queer straight man. Their experiences are raw, heartfelt and fascinating.
Ultimately the show opened on New Years Eve 2020 to rave reviews, but of course it was forced to shut down in the pandemic. The Baloney troupe eventually rebounded doing an outdoor burlesque carwash but, like all performers, suffered from the inability to take to the stage.
That is thankfully a thing of the past as they prepare for their next run at SF's Oasis from July 7-16. See their website for more details.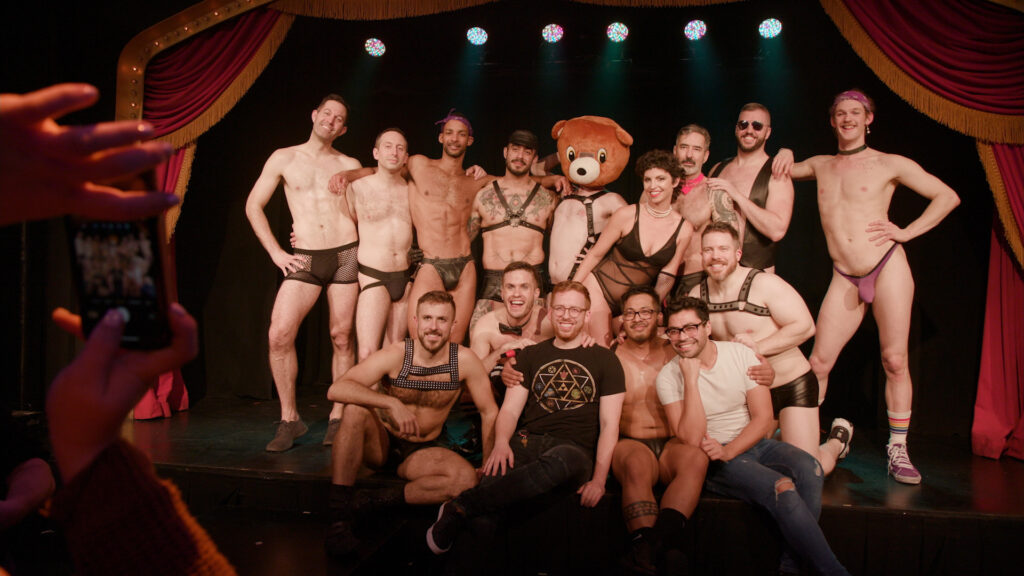 In the meantime, if you are not in San Francisco and want a glimpse at this fantastic show and the people behind it, you can catch the documentary Baloney on a number of digital and cable platforms, including iTunes , Amazon Video , Vudu, Spectrum, and inDemand!
This article was originally published on our sister site, Queer Forty.