Provincetown's fall and winter heat up with new LGBTQ holiday events!
When Provincetown's busy summer season ends, the Fall and Winter months come alive with a town bathed in golden light, a calendar filled with unique things to see and do, off-the-beaten-path explorations, reduced rates on accommodations, and an opportunity to experience the best of LGBTQ+ Provincetown at a more leisurely pace.
"Provincetown has a style all its own of celebrating the Fall, Winter, and holiday seasons," said Stephan Hengst, executive director of the Provincetown Business Guild (PBG). "We often say that Ptown is your LGBTQ+ travel destination all year, but this time of year is the proof. The natural beauty of this town, coupled with the campy and cozy offerings, are when visitors truly fall in love with our small town at the end of the world."
This year's Fall and Winter in Provincetown will feature exciting new events, including Frank: A Night of Rocky Horror in Provincetown during Halloween, Pour Me Another: a choose your own cocktail adventure with J.M Hirsch during the Provincetown Food & Wine Festival, and HUNG With Care during the 25th anniversary of Holly Folly, Provincetown's LGBTQ+ holiday festival. 
"We are excited to present a host of new events during the Fall and Winter," said Trevor Pittinger, associate director of the Provincetown Business Guild. "The cooler seasons are often overlooked but are a great opportunity to experience Provincetown's magic with friends and family, whether it be the families we are born into or the ones we create."
A Night with K.C. Wells,October 25, 6:00 pm
Join host Dirk Caber at the Post Office Cabaret for a live reading of erotic gay fiction by prolific British author K.C. Wells. She has published more than 60 gay romance novels since 2012, including the Maine Men series, Collars and Cuffs series, and the soon-to-be-released Holy Hell. Wells will be reading from her book First, about a bartender turned porn star based on the true life stories of Dirk Caber, followed by a Q&A with Caber and Wells. A limited selection of K.C. Well's books will be available for sale at the event. Tickets are $10 and are available at ptown.org.
Frank: A Night of Rocky Horror in Provincetown, October 26 & 27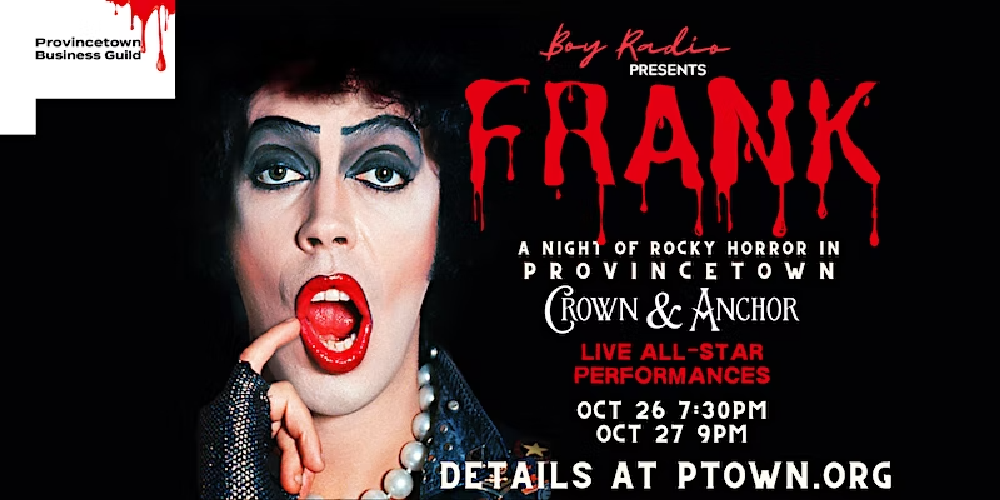 The PBG and Boy Radio present Frank: A Night of Rocky Horror in Provincetown. This Rocky Horror tribute show will include clips from the movie interspersed with live performances from Ryan Landry, Jonathan Hawkins, Boy Radio, Liza Lott, Delta Myles, Jon Richardson, and more of Ptown's talented performers. This is a free screening. Purchase an audience participation kit to gain entry. VIP kits are $60, and general admission kits are $40 and can be purchased at ptown.org.
Halloween, October 27 – 31
Halloween has enjoyed great cultural significance for the LGBTQ+ community for decades, and Provincetown knows how to celebrate this holiday with elaborate costumes, superstar entertainment, and a dose of spooky flare. The centerpiece of Halloween weekend in Provincetown is Spooky Bear 2022: Grimm's Beary Tales. Produced by Northeast Ursamen, Spooky Bear will feature a costume ball and contest with a $1000 grand prize, bingo for a cause, the Heroes & Villians dance party, Jinkx Monsoon at Town Hall, the Bear-Mart, and more. Visit ptown.org/calendars/halloween/ for more details.
Provincetown Food and Wine Festival, November 2 – 6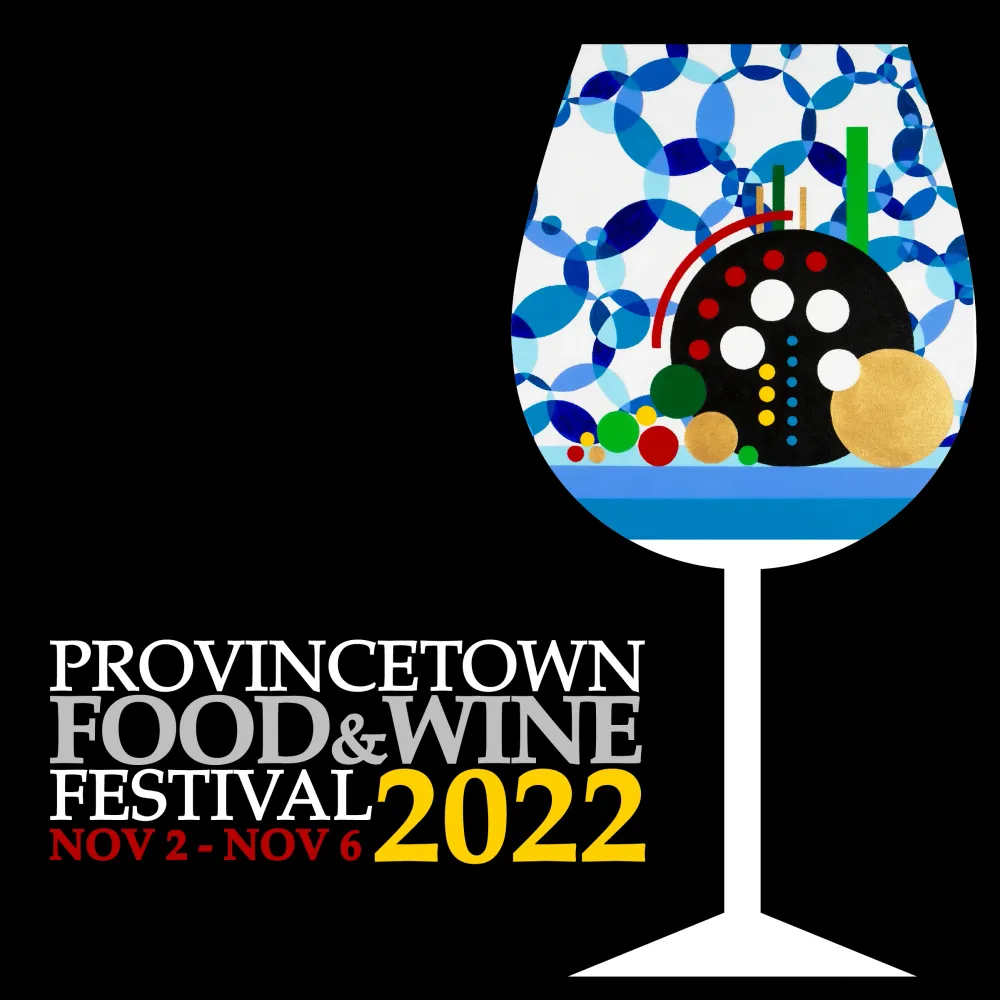 Feast on the best of Ptown at the Provincetown Food & Wine Festival at receptions, wine tastings, a mimosa & sangria drag brunch, a gallery sip & stroll, special dinners, and more. Visit ptownfoodandwinefestival.com for the full schedule.
Pour Me Another: a choose your own cocktail adventure, November 5
During the Provincetown Food & Wine Festival, the PBG brings new queer voices from the cocktail world to town with a special event at the Governor Bradford. Join J.M Hirsch, James Beard Award-winning food and travel writer and editorial director of Milk Street Kitchen, for Pour Me Another: a choose-your-own cocktail adventure. Presented in partnership with Boston's Bully Boy Spirits, tickets are $55 and include cocktail samplings from Hirsch's new book, Pour Me Another (published October 2), food pairings, a copy of the book, and a meet and greet with the author.
Thanksgiving
On Thanksgiving Day, many restaurants open their doors to welcome visitors and locals for a cozy holiday meal with menus ranging from the traditional to the modern. Start the day after Thanksgiving at The Canteen's Holiday Market (open through New Year's), featuring local vendors and festive food & beverages. Take a photo in front of the Lobster Pot Christmas tree in Lopes Square, where 100+ lobster pots are stacked over two stories high, decorated with ribbons, garlands, and thousands of festive lights to create a unique and historically significant reinvention of the Christmas tree.
Holly Folly, December 2 – 4
One of the world's only LGBTQ+ holiday festivals, Holly Folly, turns 25 this year. The three-day festival is filled with entertainment, food, shopping, gallery strolls, innkeeper open houses, nightlife, and merry events created to welcome the winter season to the U.S.'s queerest resort town. Friday night of Holly Folly, don't miss the Holly Folly Follies at Town Hall, followed by the Nutcracker's Ball, a leather/fetish party at The Vault. All weekend, shop local at end-of-season sales in one-of-a-kind boutiques and savor holiday treats while you find gifts for everyone on your list. Visit ptown.org/calendars/holly-folly for the full schedule.
HUNG With Care, December 3
Make your yuletide even gayer withthis queer holiday burlesque spectacular that has toured around New England for ten years. It will make its Provincetown debut during Holly Folly with a one-night-only show at Town Hall. Titillating audiences since 2012, this original, fully scripted show is a scintillating sleigh ride of festive classics. Featuring performances from premier cabaret artists with specialties ranging from burlesque, dance, and live singing to circus acts, drag, and more. This year's production is emceed by Storm Marrero, who served as the first Afro-Latina singing ringmaster for New York City's Big Apple Circus. More details and tickets at ptown.org.
"We are thrilled to bring HUNG With Care to Provincetown for the first time," said Hengst. "Ptown is the perfect location for this bawdy, sexy, inclusive, and very queer holiday burlesque show."
First Light, December 30, 2022 – January 1, 2023
As 2022 comes to a close, ring in the New Year with festivities during First Light. Fireworks, dance parties, special New Year's dinners at local restaurants, end-of-year sales, and the annual Polar Bear Plunge will all help you welcome 2023 in true Provincetown style.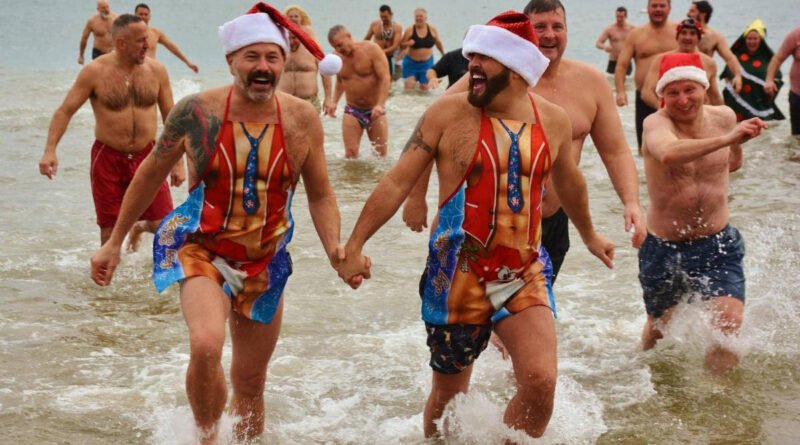 Tickets for all events below available at ptown.org
For the complete fall and winter schedule of LGBTQ events in Provincetown, please visit ptown.org/calendars.
About the Provincetown Business Guild
The Provincetown Business Guild is a nonprofit organization promoting and supporting the lesbian, gay, bisexual, transgender, and queer business community in Provincetown, MA. The Guild is committed to improving the Provincetown community by advocating for the acceptance of diversity and tolerance through projects, programs, and education. The Guild welcomes residents and visitors to experience America's first LGBTQ+ tourist destination. For more information about the Provincetown Business Guild, visit www.ptown.org and on Instagram @VisitPtown.