Preparations begin for first Provincetown Carnival parade in three years
The Provincetown Business Guild (PBG) has announced the schedule of the 44th annual Carnival, August 13–20, 2022.
This year's theme, Monsters, Myths, & Legends, will be celebrated with live entertainment, a 5K run and walk, pool parties, gallery strolls, costume parties, the first Carnival parade in three years, and much more.
Started in 1978 by a group of gay innkeepers who wanted to invigorate the Provincetown community, Carnival, now one of the largest LGBTQ+ celebrations in the US celebrates the town's creative legacy and history as a welcoming destination and oasis for the LGBTQ+ community.
The event kicks off on Sunday, August 13, with the second instalment of a new addition to the Provincetown Business Guild's programming, the Feet Over Front Street 5K Carnival Run & Walk. Connect with the local community and visitors at a health and fitness-based event while celebrating this year's theme. Later that day, set sail with Bay State Cruise Company for the Let's Get KRAKEN Carnival Cruise. This cruise and dance party will feature music by celebrity DJs Bright Light Bright Light and Justin Dawson, specialty cocktails, a full cash bar, and concessions for purchase. Opening day continues with the Official Carnival Opening Party: Miss Swamp Thang, where the most monstrous swamp thang look will win a cash prize, and a spot aboard one of the PBG's Carnival Parade floats.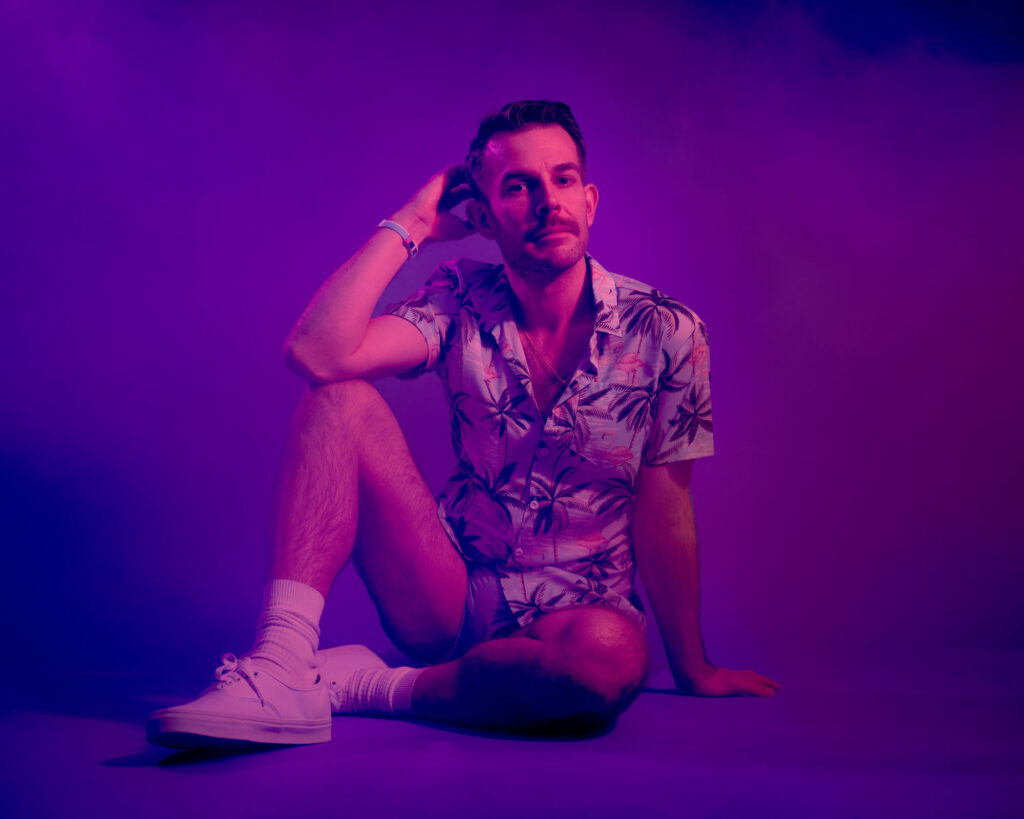 "We kicked off the summer season with an incredible Provincetown Pride weekend that exceeded expectations," said Stephan Hengst, executive director of the Provincetown Business Guild. "We anticipate this year's Carnival to be the biggest one in the event's 40+ year history! I can't wait for guests and locals to experience the energy and excitement of this year's Carnival Week, especially the return of the much-loved Carnival Parade."
Making their Provincetown Town Hall debut and serving as the Carnival Parade Grand Marshal is Mx Justin Vivian Bond. The Tony-nominated star of stage, screen, television, nightclub stages, and concert halls will bring their signature blend of cabaret and storytelling to Provincetown's Town Hall in a brand-new show, Oh Mary, It's Carnival Week!
Get those kaftans and swimming gear ready as Provincetown's legendary pool party returns. The Brass Key Guesthouse is the setting for this one-of-a-kind Carnival experience, the Myth of Medusa Pool Party hosted by gay adult film star Trenton Ducati.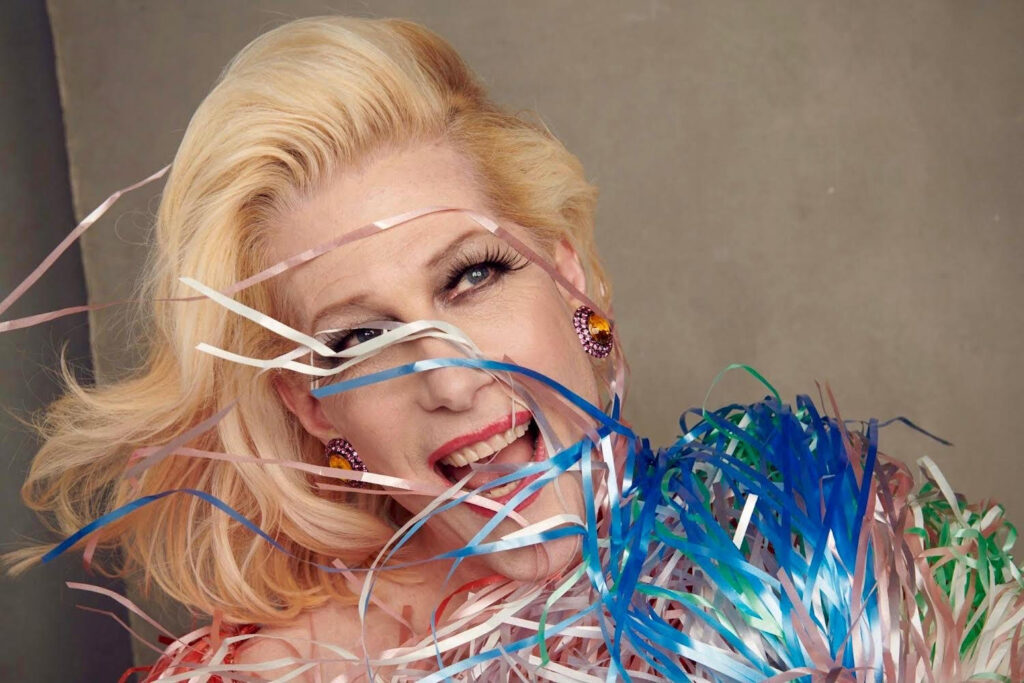 Enjoy more aquatic fun when New York City's longest-running poolside drag show, SLURP! Paige Turner's Tawdry Pool Party lands at the Boatslip. Expect show-stopping performances, prizes, and lots of laughs. The Boatslip is also the place for Ptown's renowned tea dance, taking place every day at 4:00 PM during Carnival Week with themes like Wig Out!, I Love the 90s, Solid Gold, and a special Parade Day set on Thursday, August 18.
Provincetown's famed (and last!) lesbian bar, Pied Piper, returns to Provincetown for a one-afternoon-only pop-up girl party at the Provincetown Brewing Co. on Wednesday, August 17. Legend of the Pied Piper ishosted by celebrity chef and Boston-based restaurateur Tiffani Faison (Sweet Cheeks, Orfano) and features music curated by DJ L'Duke.
Additional dance party offerings during Carnival include the HORNY dance party at A-House, the KAPOW Lycra party at Red Room, and the not-your-average-graveyard-smash Monster Mashup Closing Party at the Crown & Anchor.
The Provincetown Follies–Carnival Edition, a cabaret-style show at the Crown & Anchor featuring the best local talent and special guests, Gallery Stroll, and Queer AF Bingo round out this year's Carnival schedule.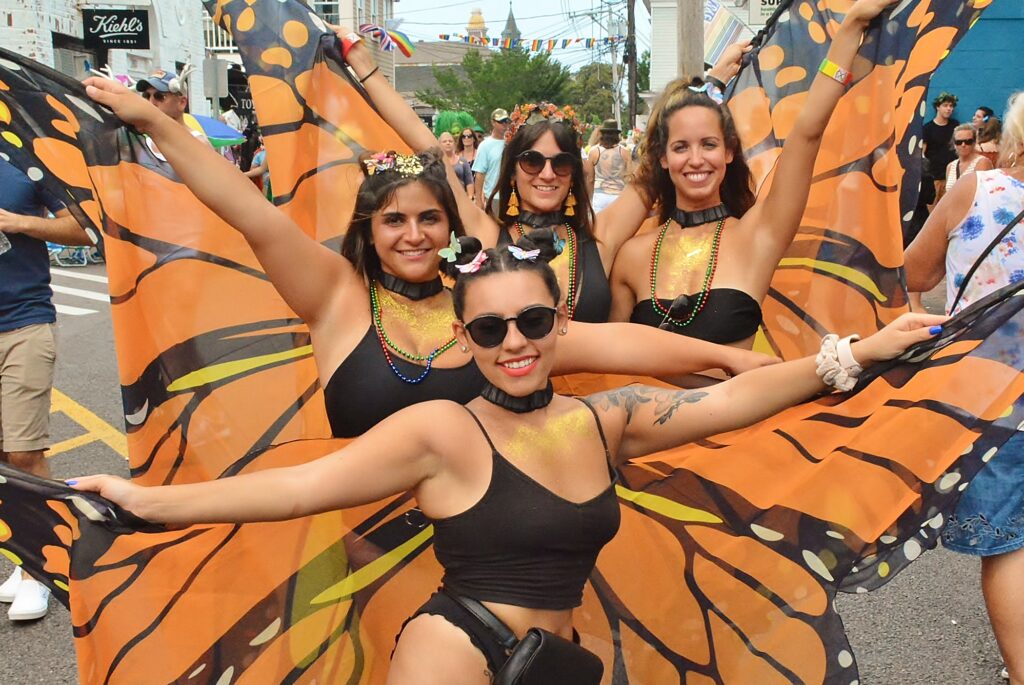 "We have been preparing for months for Cape Cod's largest event of the year, "said Trevor Pittinger, associate director of the Provincetown Business Guild. "It truly does take a village to turn our quaint seaside paradise into the mythical, monstrous, and legendary setting for Carnival, and we need your help. Volunteer and help make this memorable celebration happen."
The 2022 Carnival Week and Feet Over Front Street 5K series is sponsored by Grindr, Tito's Vodka, Kraken Rum, Seamens Bank, Dulce Vida Tequila, Cape Cod 5, Bay State Cruise Co., The Mercury Guesthouse, and Provincetown Tourism. Additional sponsors for the Feet Over Front Street 5K series include Stop & Shop, The Harbor Hotel, Provincetown Inn, Provincetown Magazine, Truro Vineyards, Mussel Beach, The Godfrey Hotel, Joe Coffee, Cape Cod Test N' Treat, and Boston City Cruises.
Individual event tickets range from $10 to $65. The VIP Package is $140 and includes seven Carnival events on one convenient ticket. For the detailed schedule and to purchase tickets, visit https://ptown.org/carnival. 
This article was originally published on our sister site, Queer Forty.