Porn pup Zac Snow deep dives into fetishes on 'Bear With Us, Gurrrl!'
Fetish talk with Porn pup Zac Snow on this week's 'Bear With Us, Gurrrl!'
Hosted by fabulous on-air personality Alexander Rodriguez and sexy JustFor.Fans favorite Teddy Bear, Bear with Us, Gurrrl! is a podcast where the Bears discuss it ALL — everything happening in the LGBTQ community and beyond, from the bear perspective! Presented by Cybersocket.com and Bear World Magazine, this podcast is not to be missed!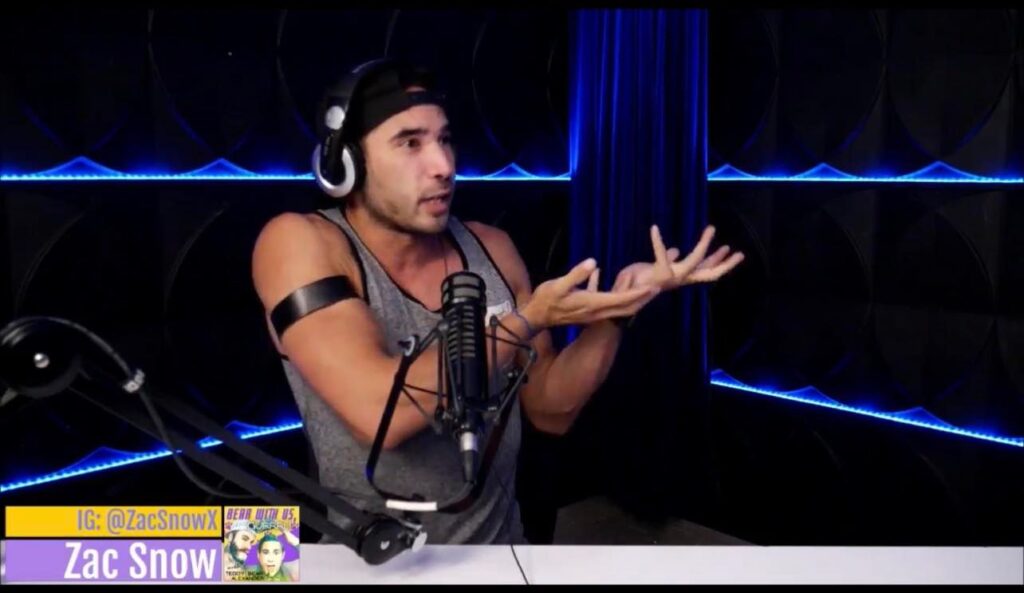 On this episode of Bear with Us, Gurrrl, they deep dive into the world of fetishes as they chat with porn pup Zac Snow. He's filmed all kinds of genres with all kinds of co-stars and studios like Falcon, Cutler's Den, Trailer Trash Boys, Chaos Men, and more. He's a certified pup and not afraid to share his fetishes including bondage, pup play, and chastity cages. We chat about his start in the biz, his fetish evolution, finding your fetish comfort level, balancing personal life with porn life, the levels of pup play, how to communicate fetishes with your partner, and even get into the world of musical theatre! Who knew?!
Check out this week's episode of 'Bear With Us Gurrrl!' on Apple Podcasts, and watch the video on YouTube!