Photos from Sitges Bear Week 2023
Sitges Bear Week 2023 wrapped up yesterday and bears the world over are returning home, sad that its over but so happy to have gone. Unsurprisingly we are hearing the event was a massive success with people already counting down the days until next year! Between the beach parties, dance parties, bar parties, boat cruises, drag performances, workshops, tours and all the action taking place in the legendary Bear Village; there was something for everyone. The event's official photographer @bearsmeets was good enough to rush us over photos so you can get an insider's look at what went down this year. Check out some snaps below:
On Saturday, September 9th, the contest was held for the new Mr. Bear Sitges. The winner was the super sexy Cosme Peruga. The adorable Ronni Johannesen took second place while the furry and handsome Sergi Gorgues came in third. Here are a few photos from the night: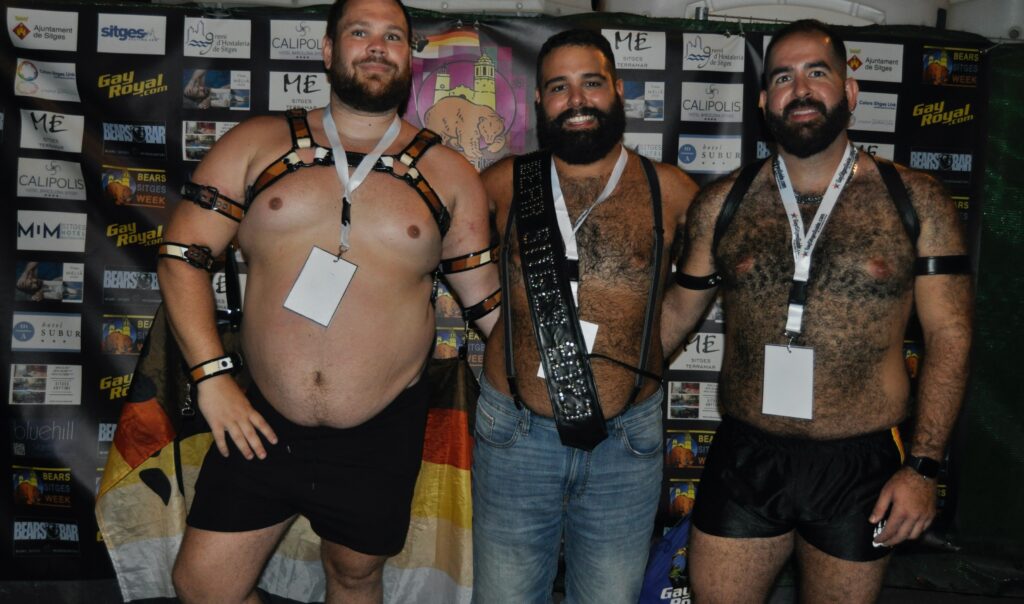 ---
---
Dates for Sitges Bear Week 2024 are tentatively August 30th through September 9th.
Get all the latest updates on the official Bear Sitges site, their Facebook group and Instagram.