Photo Recap of Mr. Bear Czechia and Prague Bear Pride 2023
Back in April we had reported on the upcoming Bear Pride event and Mr. Bear Czechia contest that was to be held by The Prague Bears from May 18-21 in the Czech Republic.
From what we've seen and heard the event was a huge success and we have a new Mr. Bear Czechia 2023 named Jakub Rektorik who will be ably supported by Vice Mr. Bear Czechia 2023 – Ignacius Dvorsky. The men competed along with two other finalists at the Election Night competition which was the main event of a weekend gathering which included club nights, walking tours, brunches and an underwear party.
Our friends over at the Mr. Bear Czechia contest were generous enough to send us some photos from some of the key events that took place over the weekend which we present to you below. We also hope to present interviews with Jakub and Ignacius in the coming days.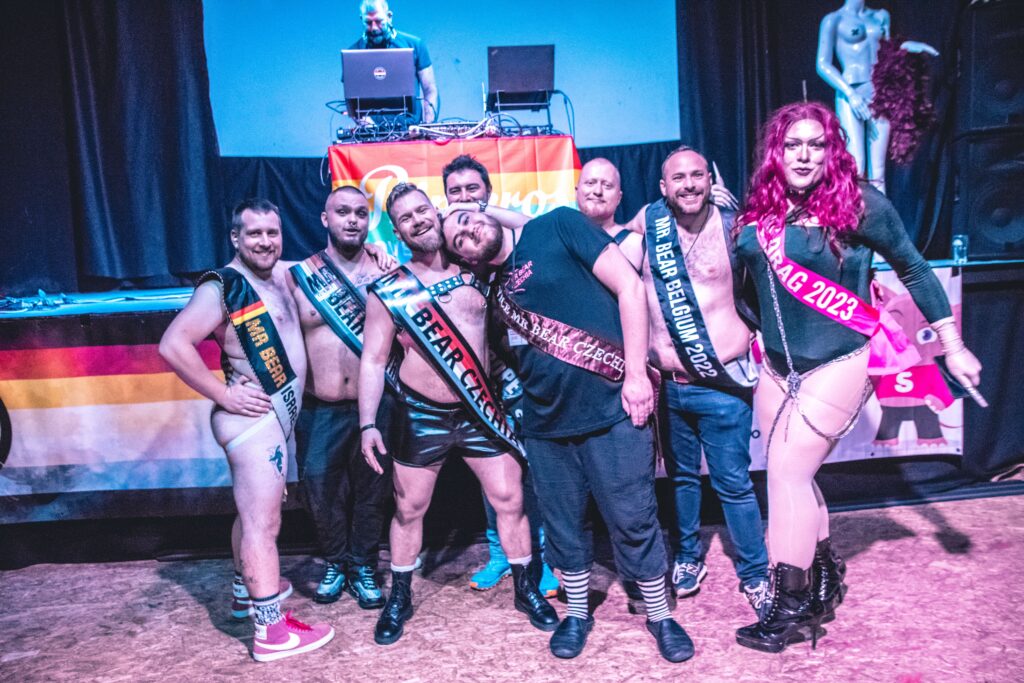 Friday May 19: BIGGER vol.17: The Mr. Bear Czechia Warm-Up Party at Heaven Praha
Saturday May 20: Czech Bear Pride- Prague4Gay Walking Tour
Saturday May 20: Mr. Bear Czechia 2023 Contest – Election Night
Saturday May 20/ Sunday May 21: Brunch Gatherings
For more information on the event head to the official website or the Mr. Bear Czechia Facebook Page.
To stay up to date with the Prague Bears you can visit their official website or join their official Facebook Page.