Over 40 Icons: Myles Meyers – Superbia Services
You may remember our 40 Icons Over 40 article last year where we highlighted amazing LGBTQ+ people in the arts, politics and journalism who are over 40 years old. We felt that there are many more LGBTQ+ people who are on the brink of being new Over 40 Icons that we want to showcase. Some are over 40 already and will become icons, some are already icons and will soon be over 40. We are thrilled to kick off this new series with our newest Over 40 Icon, Myles Meyers, who is the head of Superbia Services which is soon to launch the first ever LGBTQ+ Credit Union in the nation.
Launching the first ever LGBTQ+ credit union is no mean feat and has been years in the making. I had a chance to chat with Myles the CEO and Founder of Superbia Services recently to find out why we need our own Credit Union, and what it will offer all of us.
Richard Jones: Myles it's great to sit down with you, your year ahead looks pretty special.
Myles Meyers: Thanks Richard. Yes, for Superbia and the LGBTQ community it will be an especially significant year. And it all begins with the historic opening of Superbia Credit Union, the first ever credit union to focus on serving the banking needs of the national LGBTQ community.
Superbia Credit Union will offer an experience completely free of intolerance and discrimination. More important, this will be the first time in our history, when the national LGBTQ community can come together to unify our economic power and deliver social good to directly impact the advance of our efforts to live more freely and equal. This is the work of the organization behind the creation of the credit union, Superbia Services Inc., to affect large scale change for the community through fair and equitable access to banking, insurance and healthcare.
RJ: So you gained approval of the Credit Union Charter last year, the first to be issued to serve the national LGBTQ community, why do you think no one has created a credit union for us in all that time?
MM: The short answer is its hard – it's really hard. It took three years of development and charter application processing to accomplish the charter approval. And like every business, there are factors that must align to give it the greatest chance to succeed. Plus, credit unions are special. They are based in a cooperative principle to retain all the profit within the credit union and to solely benefit its members/account holders and their commonly bonded community interests. Frankly, keeping the profit is not of interest to investors so this makes it very difficult to fund the development and launch a credit union.
We're overcoming this hurdle. How do we do it? Innovation, approaching the problem in a way that allowed us to raise funds in a multitude of ways and sheer determination to eradicate financial services discrimination and intolerance of the LGBTQ community and advance our economic equality. The benefits that will pour out of the credit union and into the LGBTQ community are tremendous. These important goals have kept us and continue to keep us focused and motivated.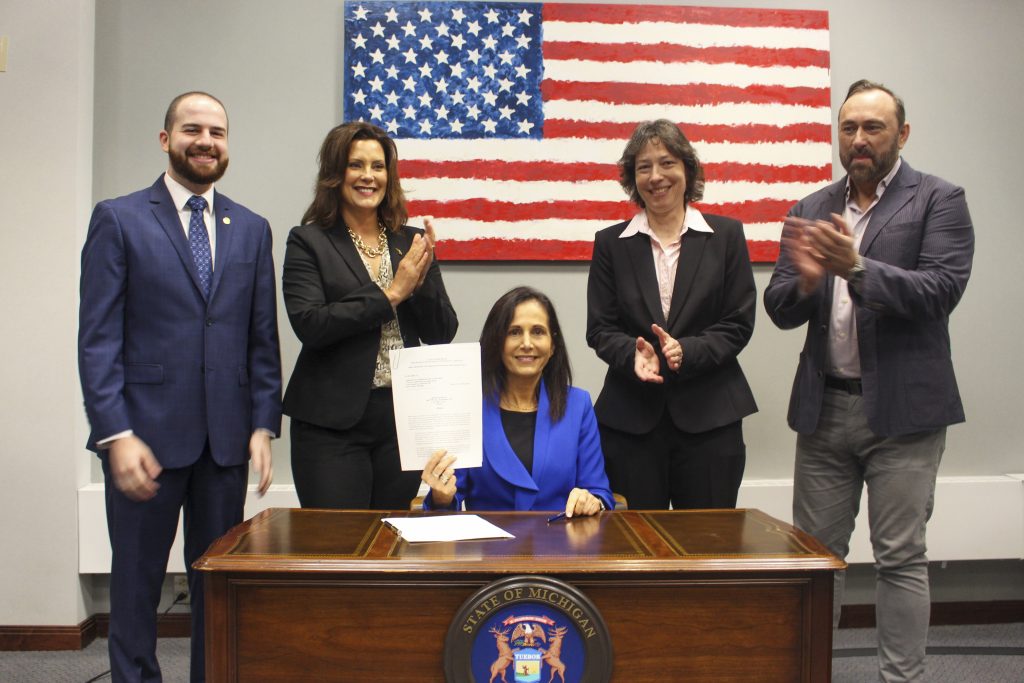 RJ: What drove you to create an LGBTQ+ Credit Union anyway, aren't there many banks that offer great services to the LGBTQ+ community?
MM: Richard, I'd like for you to name me a great LGBTQ service that is made available to the national community from a bank. I'll let you think about that and come back to it. Firstly, what makes a credit union successful is quite different from a bank. Banks provide services to deliver profits to shareholders, so they make decisions in the best interests of their shareholder. This can lead to a conflict with the best interests of their customer. Credit Unions are 100% owned by their customers, the member account holders, so the financial interests of the credit union and its customers are always aligned. In our case, it's really quite remarkable how elegantly the model of Superbia Credit Union unifies, encourages and motivates LGBTQ individuals that have, to this point, been without their own provider, and marginalized in banking services.
Ok, now that we've made that distinction, can you tell me a great LGBTQ banking service that is made to the national community No? Here's this issue. It's highly unlikely that you or anyone can name one. It could exist, but where and to how many of us? The issue remains the lack of LGBTQ inclusion. So, the LGBTQ community largely does not feel welcomed by banking providers. Think about the marketing that you see.
It's typically not relatable, and the members of the community that are featured are not reflective of the community around us. They are the depiction of an LGBTQ customer the bank hopes to acquire. So, you feel estranged and likely uneasy about explaining your life, your needs and what you plan for in your future to a 'scripted' banking advisor.
This estrangement impacts the community at large. Survey results show that only 50% of those identifying as LGBTQ hold a basic bank savings or checking account. 50%…this is far below the general population rate. This has real impacts on an ability to achieve individual economic equality. If you are unlikely to open a checking account how likely are you to save, or able to qualify for a loan for your marriage, or financing for a surgery?
It's incredible that in 2020, we are still faced with having to second guess our belonging as a customer and being understood by a banking provider.
Superbia is working with incredible partners like Mastercard to solve these issues of inclusion, and to do it on a large scale. With Mastercard, we begin with the True Name card, specifically designed to help the non-binary and transgender community.
The most important role of Superbia is our ability to eradicate the risk of discrimination and intolerance from the entire system. You can't always see it, as it is often hidden, or subtle, not always blatantly apparent. But it is destructive.
For instance, and this will shock your readers. According to the Iowa State University Ivy College of Business' study of a 25-year look back of mortgage applications made with providers across the country, if you are a same-sex couple on the mortgage application, your chance of denial went up 73%! That's stark. That's what we mean by hidden, somewhere in the system, 25 years of marginalized homeownership.
It's almost unfathomable the damage caused to the community of an entire LGBTQ generation that unknowingly suffered from this discrimination. What's worse – it's still hidden in there, and it's not alone. 31% of students identifying as LGBTQ report they believe their student loan was denied because of who they are.
These are the realities of the banking industry in which we are currently forced to bank because we had no choice, until now. Superbia is changing all of this.

RJ: What are some of the top financial issues faced by 40+ LGBTQ people?
MM: In a lot of ways, the most prevalent financial banking issues faced by 40+ LGBTQ people overlap. It is currently legal in most states (35) to use gender identity and sexual orientation when considering a decision at a financial institution. It's incredible that we can be legally penalized because our families, lives, and financial journeys do not look like 'everyone else'. The financial services and relationships we need should reflect our realities, community, and respect our values and identities.
But discrimination and lack of resources in health care is a big issue impacting the financial lives of LGBTQ over 40. Identifying and understanding how you can source the best healthcare coverage, at a fair cost, and provided by an affirming healthcare provider, are large issues that we will tackle in the upcoming healthcare development work of Superbia Services Inc.
RJ: What are your immediate goals with Superbia?
MM: Our immediate goal with Superbia Services Inc. is to launch the Superbia online consumer platform giving the LGBTQ community the secure access to Superbia Credit Union, bringing the much needed services to the community, and driving out the financial benefits directly to LGBTQ individuals and community organizations.
RJ: What are your long-term goals?
MM: Our mission is to eradicate intolerance and discrimination that occurs across financial services and in doing so remove their impacts and shorten the timeline to achieve LGBTQ economic equality.
So, our long-term goals include expanding the Superbia online consumer platform offerings from banking, into health care, life insurance and even assisting with money management through simplified products in wealth management. Our vision is for Superbia to provide an LGBTQ lifestyle care package of information, services and products that is directed and tailored to exactly the issues that we deal with in our lives and in the hopes we have in living our own American dream.
RJ: How has the journey been from first concept to imminent launch?
MM: You've caught me mid journey and so far, it has been an awakening both professionally and personally.
It has been incredibly humbling to see how difficult it is for many people to just have a basis of living in this modern society that we desire. Our stakeholders' willingness to get involved and to put forth a radically new approach to solving a decades old problem has been very encouraging.
I am especially grateful to Alan Cumming. Alan as you know, is an award-winning performer known for his work in human rights and has provided us incredible insight. Alan, who has supported Superbia since the beginning, became Honorary Board Chair and National Mission Spokesperson in May 2019.
We are also very thankful to all our amazing partners who have really gotten involved including Mastercard, PSCU, Kasasa, and CenterLink. And of course, our gratitude to the state of Michigan which treated our application for an LGBTQ credit union fairly and equitably – no more and no less.
RJ: Any advice for LGBTQ+ folks having issues with their banking services?
MM: I would tell them to be diligent. Be diligent in your follow up and research, because if you have a gut feeling that you're not getting the best deal because you are part of the community, the statistics indicate that you are likely right. Examine the features and rates you have been offered or ask why specifically you would've been turned down. Speak to your close ally friends and family that may be able to point to the specific area that you may be experiencing something other than what should be. And of course, if it's blatant, reach out to your local officials, or contact your local LGBTQ center as they can point you to the best LGBTQ resources in your area to help you.
This type of diligence is ridiculous, and something you will never have to do with Superbia Credit Union. You will never have to second guess whether you're being treated fairly and equally if you bank with Superbia.
RJ: When will we be able to open an account?
MM: The arrival of the novel COVID-19 and its far-reaching impacts means we will open later this year, so you will be able to open an account very soon.
Of course in the meantime you can go to www.superbiaservices.com, and join thousands that have signed up to be notified when we open the Superbia Credit Union virtual doors.
We are so excited to begin serving the community and looking forward for what's to come in our future!
(The original article first appeared on our sister site – www.queerforty.com)