OPINION: Yes, queer people are p*ssed that 'The Chilling Adventures of Sabrina' is axed.
Ok, so we all woke up this morning to some disappointing news: Netflix has not renewed The Chilling Adventures of Sabrina, starring Kiernan Shipka in the titular role. It seems like the whole world took a minute to all have a collective moan, but no moan is equal to that of the queer community, it seems.
While the show has been universally considered a hit, I'm not sure anyone loved it more than the queer community — And with good reason. A darker, more Gothic take on the Sabrina, the Teenage Witch TV series, and based on the Archie comic book series, Sabrina centered some very queer characters. These included her pansexual, biracial, warlock cousin Ambrose (Chance Perdomo), and her transgender friend Theo (Lachlan Watson).
However, sprinkling in a few queers characters does not a "queer" show make, and Sabrina didn't just give us a few queer characters and tell us to fuck off. They gave these characters depth, also giving us a glimpse into their personal and sexual relationships. The show didn't just make them asexual for the sake of not making their hetero audience uncomfortable.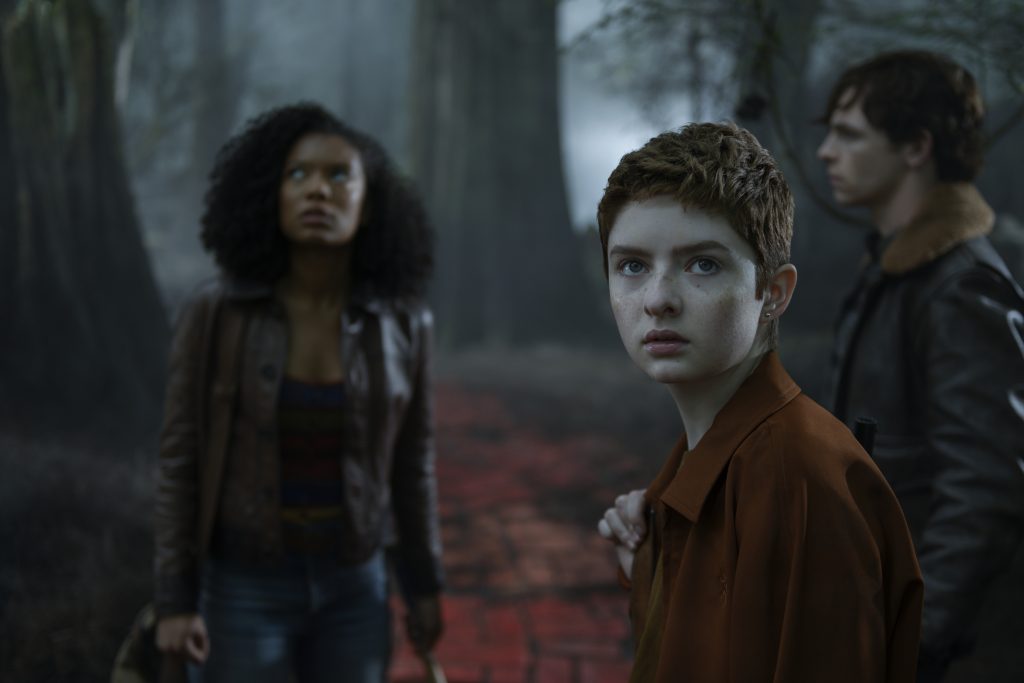 "Theo is making out with a boy? But isn't he, like, female to male? So shouldn't he like girls now?" Nope, my poor, ignorant little cishet friends. Gender identity and sexual orientation are not the same.
"Ambrose is having sex with Prudence? I thought he was gay because he was hitting on a guy in the first season." Nope. He's pansexual. "You mean BIsexual?" Nope, I mean PANsexual. "What is that?" Google it.
Aside from the fact that the show highlighted queer identity and relationships in a way that so few programs have, it also provided its Black characters layered and multidimensional identities and experiences. Ambrose had the chance to be both a Person of Color and queer, while Sabrina's best friend, Roz (Jaz Sinclair), recives the gift of sight, or "the cunning", from a generational curse that she learns of through her grandmother.
Prudence (Tati Gabrielle), another Black witch on the show, starts off as a villain — the leader of the "Weird Sisters" and the illegitimate daughter of the former High Priest of the Church of Night, Father Blackwood (Richard Coyle) — but slowly morphs into somewhat of an anti-villain and sometimes accomplice to Sabrina. She turns out to be a layered and complex character with intense sex appeal, and — dare I say — serves up looks that are actually more sickening than the show's main character.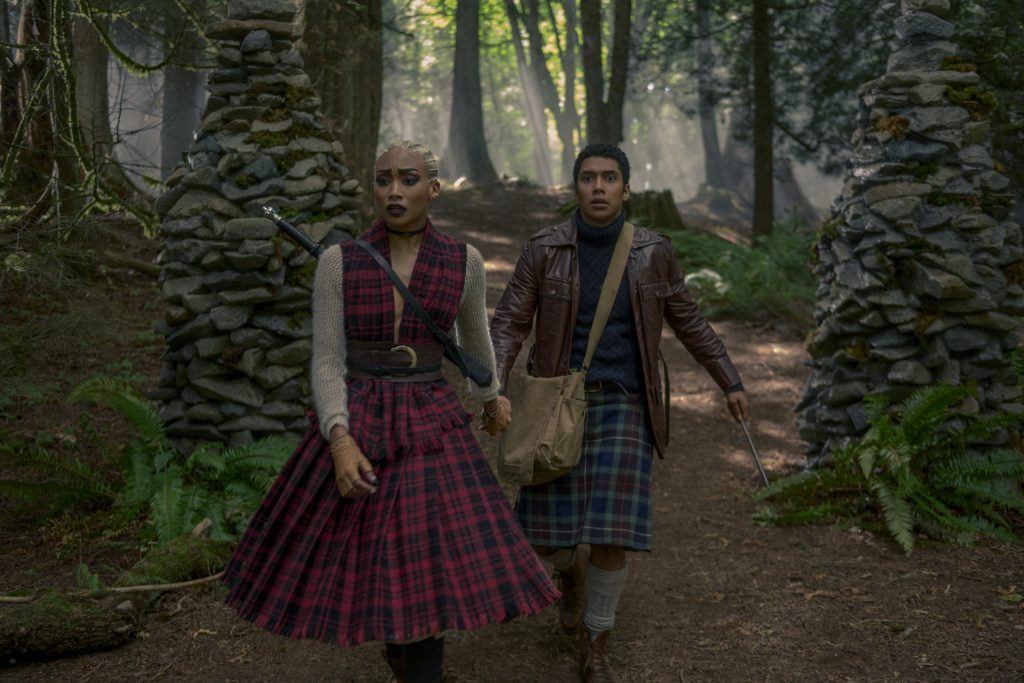 Yes, the show gives its characters of color and its queer characters so much to work with — These characters are not a monolith. But, even deeper than this, are the symbolism and the themes of "otherness" presented in the show.
We've seen this done before in shows like True Blood, where vampires and other creatures were presented a not-so-subtle allegory for the LGBTQ community. With sayings like "God Hates Fangs", which parodies the hateful "God Hates Fags" message spread by the hideously contemptible Westboro Baptist Church, True Blood, which also featured some legendary queer and Black characters, compared the disdain that society has for queer people with the the disdain that society has for vampires and other supernatural beings that are considered "evil" and "unnatural".
The alterity of these mystical, fierce and sexy creatures is something that resonates deeply with the LGBTQ community. This is why shows like The Chilling Adventures of Sabrina are so popular with the queer community, and why Netflix, after doing so well recently with LGBTQ representation in their programming, is literally pissing off every queer in the universe.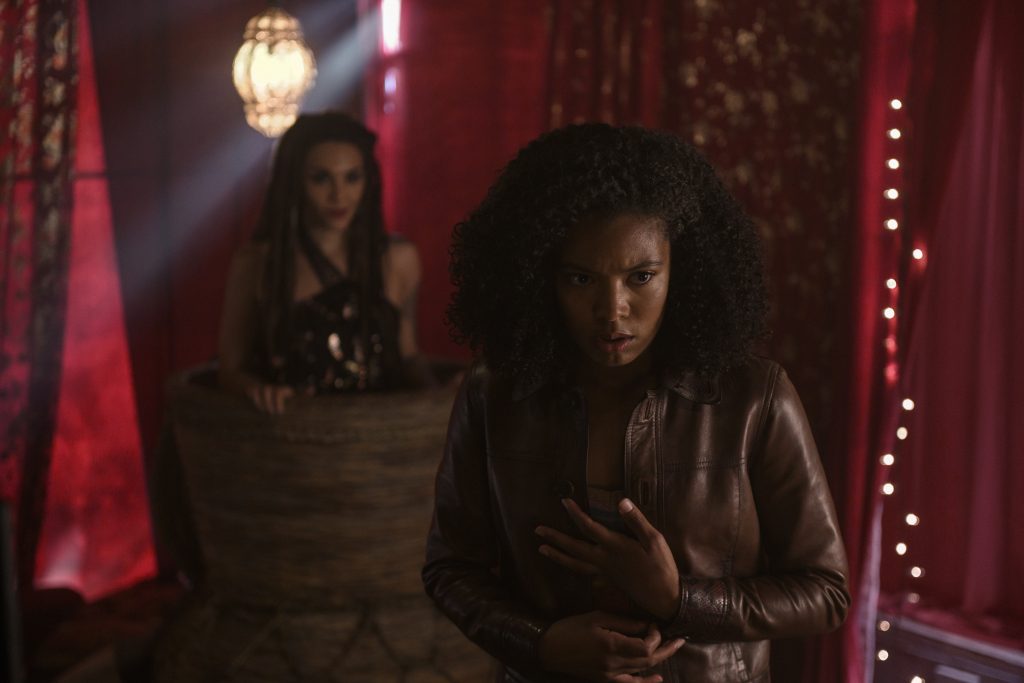 I've seen many people say, "But there's nowhere left to go." Ok, fine. Maybe it does seem like they've gotten to a point where they'd rather pull the plug after two seasons than stretch it for two more seasons like The CW did with Riverdale, which is set in the same Archie comics universe as Sabrina, and has been accused of queerbaiting, over-sexualizing its teen characters and not giving its female characters enough screen time in the past.
I can't help but feel like Sabrina has more to do, more ground to break and more sickening outfits for Prudence to wear. Speaking of Prudence, I would totally be up for a spin-off featuring her as the central character. Being the biracial, illegitimate child of the High Priest of the Church of Night, I'm sure there's more for her character to discover.
Nevertheless, Netflix's decision to not renew Sabrina after two seasons (separated into four parts) seems to be similar to the decision to not renew or cancel many of their other shows after only two seasons. Those decisions are usually set in stone. Maybe Sabrina really is gone, and I'm pissed.