One last look for 2019: VW Jetta worth a look for economy, efficiency
I've already written about the 2019 Volkswagen Jetta, a car that truly has a riches to rags to riches again story here in the U.S.   It's back on an upswing here and if you can find one that's marked for clearance, this car is definitely something you should consider.   (As always, make sure you can get in and out of it comfortably.)
The base 1.4T S trim with manual transmission starts with a list price of $18,745, and you should be able to get a brand new 2019 (if you can find one) for much cheaper than that (call around).   Go all the way up the trim chart and the top-tier 1.4T SEL Premium sedan comes in at $27,695, and again, if you can find one, it should be much cheaper than that right now.  
For 2019, the Jetta was fully redesigned and even earned the distinction from U.S. News and World Report of being the Best New Car for Teens. Why? Probably because this is a down-to-earth, practical kind of car.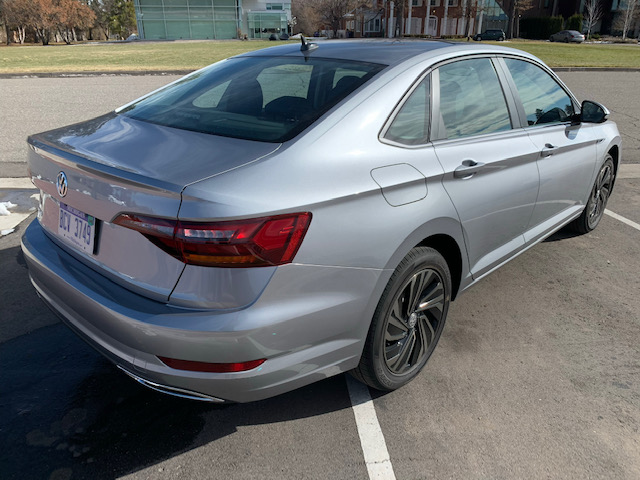 It's basic in so many ways, to be sure.   The interior is, well …. 'simple' is a good word, and I mean that in a loving way.  Hey, if you want luxury and something dripping diamonds and pearls, there are other places to shop and open your wallet.   The interior of the Jetta is meant to be simple, easy to clean, easy to enjoy and, yes, something to sneeze at but do be sure to get that sneeze checked out by a medical professional. This car is for people who have work to do, and that work is called life.
It's also for people who have a life to live and don't have a whole lot of excess funds, if any, upon which to live that life. Hey, when you can come in below twenty-grand as a starting price, these days that is something to consider for something new. Just sayin'….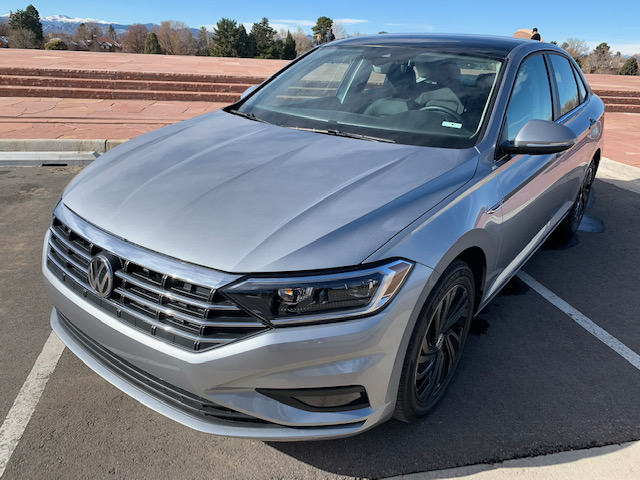 The engine is a good solid engine with which, admittedly, you will not win any races.   That said, it is a 1.4-liter turbocharged and it will meet your needs and give you a little kick on occasion or as needed.   Should you want something racier, Volkswagen's R-Line trim is available on the Jetta, and of course, the 2020s are rarin' the go. 
Overall, the Jetta is good choice for people who need a good solid car because, well, simply put, those people, like you, lead a good solid life.   If you need reliability because that is how you've managed to make it this far in life, you should check out the Jetta as well as the other models VW has to offer.
Back in the Stone Age (aka the 20th Century) when Fred Flintstone and Barney Rubble ruled the airwaves, New Year's Eve was celebrated by a swinging band called Guy Lombardo and His Royal Canadians. You know his timeless version of Auld Lang Syne (which, in ye olde Scottish, means For Old Times Sake. Sorta.) and here is a clip of how truly swinging it was for your ancestors on December 31st, when the champagne was bootleg, the cigarettes were unfiltered and the cocaine was out in the open. Yes, even Frank Sinatra used to sing about the joys of the 'gentlemen's snuff'. And a really nice house in a good neighborhood could be purchased for well under $50,000.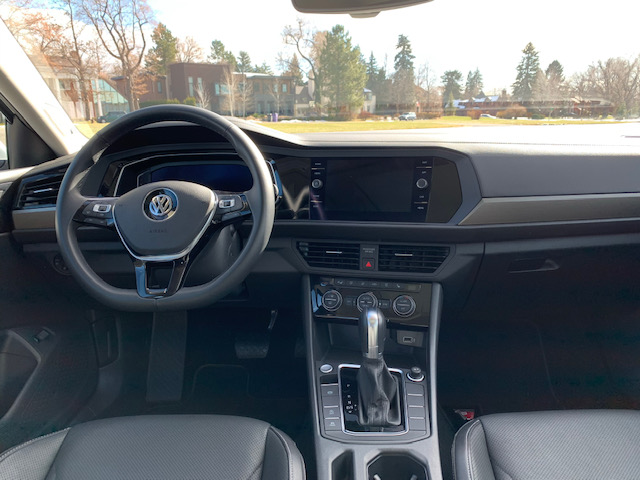 Happy New Year from all of us here at  Bear World Magazine.   Please be safe and get a designated driver or a Lyft or Uber or hired heterosexual to get you home safely.  
We want you to be around for the big political sea change that will be coming to the United States in 2020. That just may include a dyed blonde somewhere in the world named Boris… ya know, from  Rocky and Bullwinkle. Cheers, mate!