On Christopher Street Recounts LGBT History of the Post-Stonewall Era
Virtually every single bear that has visited New York City has been to Christopher Street. Not only is it the home of the legitimately legendary Stonewall Inn, but it is the longstanding home for our community with bear bar mainstays Ty's and Rockbar located on the iconic strip. There is a reason that publishing giant Michael Denneny called his journal Christopher Street; our entire history as queer people was shaped on that one short little street in the West Village. Now he recounts our history in the post-Stonewall era with his new book On Christopher Street: Life, Sex, and Death after Stonewall.
The Stonewall Riots of 1969 is often seen as the birth of the modern gay rights movement and the AIDS crisis of the 1980s is characterized as growing painfully into our necessary and sustained mainstream activism. Both watersheds have been captured in many movies, books, museums, and educational institutions in flashpoint moments. Now, a new book traces the three-decade arc of the tumultuous post-Stonewall years and their evolution into the AIDS crisis, which transformed the community's identity nationwide, and helped raise consciousness internationally to the power of "gay rights."
Author Michael Denneny was there for it all. As a founder and editor of the wildly influential literary journal Christopher Street and later as the first openly gay editor at a major publishing house, Denneny critically shaped publishing around gay subjects in the 1970s and beyond. At St. Martin's Press, he acquired a slew of landmark titles by gay authors—many for his groundbreaking Stonewall Inn Editions—propelling queer voices into the mainstream cultural conversation.
On Christopher Street revisits that heady period to map out the cultural forces, geographies, and storylines of LGBTQ in those decades. Through 41 micro-chapters, Denneny draws on his journal writings, articles, interviews, and more from the 1970s and '80s to put us there in this formative and also tragic time. It is both fortuitous and somewhat sad that Denneny is one of the few surviving voices of his generation. Amid the loss and grief and upheaval, the book revisits the necessary euphoria in many gay lives of the time.
Denneny transports us back in time to share those vibrant in-between moments in gay lives—the joy, sorrow, ecstasy, and energy—across three decades of queer history. Denneny still lives in New York where he is a freelance editor and consultant.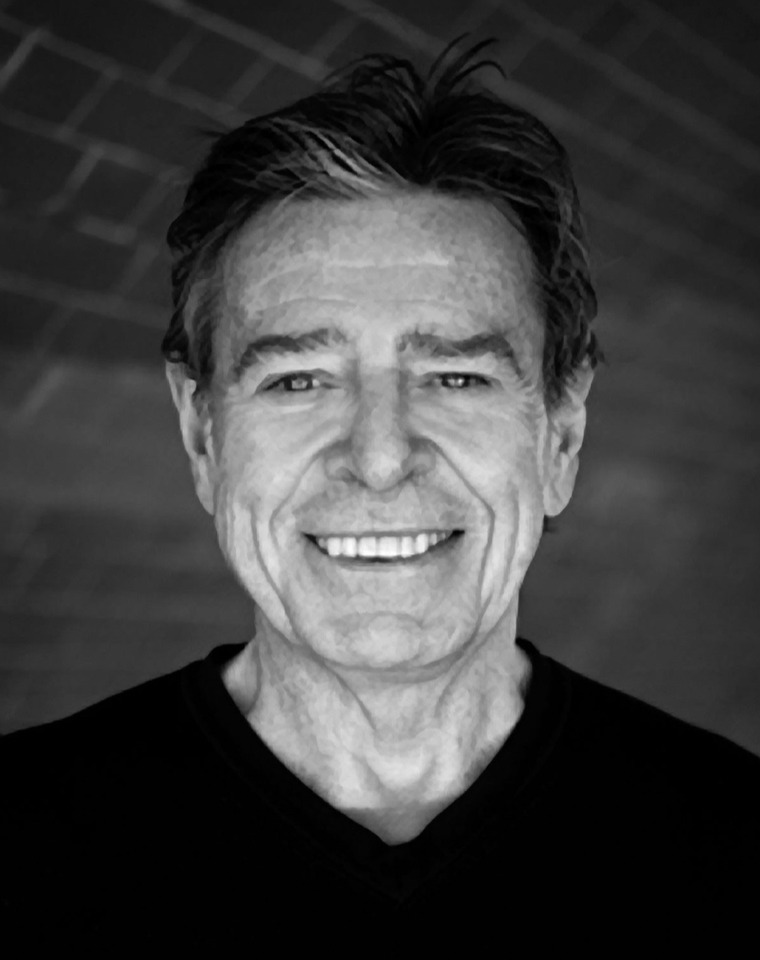 The book is divided into seven parts: Morning in Gay America (1970 — 1980); Beginning to Count Ourselves (1980 — 1983); The State of the Tribe (1983 — 1987); Workaday Publishing, Or Hegel's Ernst (1985 — 1988); On the Raft of the Medusa (1988 — 1990); In the Gathering Darkness an Age of Heroes (1991 — 1996); Reconsideration (1996 — 2014). These chapters touch on many of the important turning points, personalities, events, and touchstones of our culture's birthing into the consciousness of America: from the unfettered love and sex lives of gay men to the rise of activist figures such as Larry Kramer and Randy Shilts; and the influence of gay male academics and philosophers such as David Leavitt and Michel Foucault. This is an incredibly moving book because of its immediacy and authority, coming from a participant in history and a survivor of it. It should be required reading for anyone wanting to know about LGBTQ+ rights and the evolution of our community—and the role that cis, mostly white men played in it.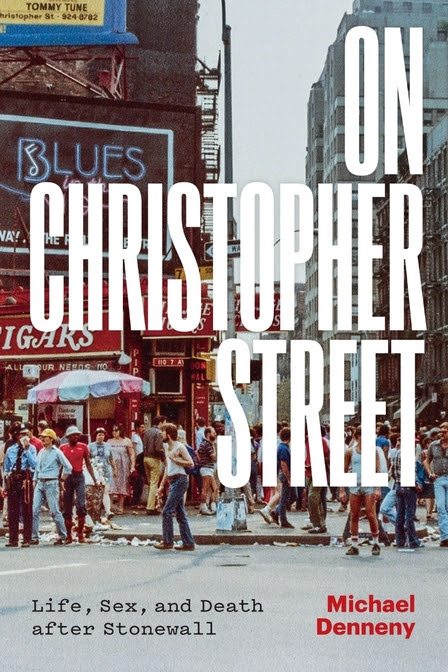 On Christopher Street receives praise:
"Denneny has perhaps done more than any other single individual to actually create contemporary gay literary culture. On Christopher Street shows that there was a first-rate intellect behind his more familiar role as publisher and editor. While this volume is an important window on the recent past, it also demonstrates the extent to which one man's lively and humane intellect influenced the creation of contemporary gay culture."―David Carter, author of Stonewall: The Riots That Sparked the Gay Revolution
"On Christopher Street offers a remarkable glimpse into the first decades after the Stonewall Riots, a fascinating behind-the-scenes look at a new culture in formation. A valuable and thoughtful account of a foundational moment in American cultural history."―David K. Johnson, author of The Lavender Scare
"There simply is no other person in the LGBT community who has been as pivotal for LGBT publishing, from newspapers and magazines to books. This important book is a testament to the history of our community."―Mark Segal, founder and publisher of the Philadelphia Gay News and author of And Then I Danced
The book is available now from the University of Chicago Press.
This story was originally published on our sister site Queer Forty.