NYC drag performer Temple Grandé brings the Bears her Honey Pot this Halloween!
Hey NYC Bears, are you looking for something to stir your pot this Halloween? Well, look no further because bearded beauty Temple Grandé is bringing you her Honey Pot!
Join Temple Grandé this month at Albatross as she hosts a spooky little meet-up for bears, chubs, otters, and all their friends called Honey Pot. Stop by for cheap drinks, sexy men, and a little bearlesque!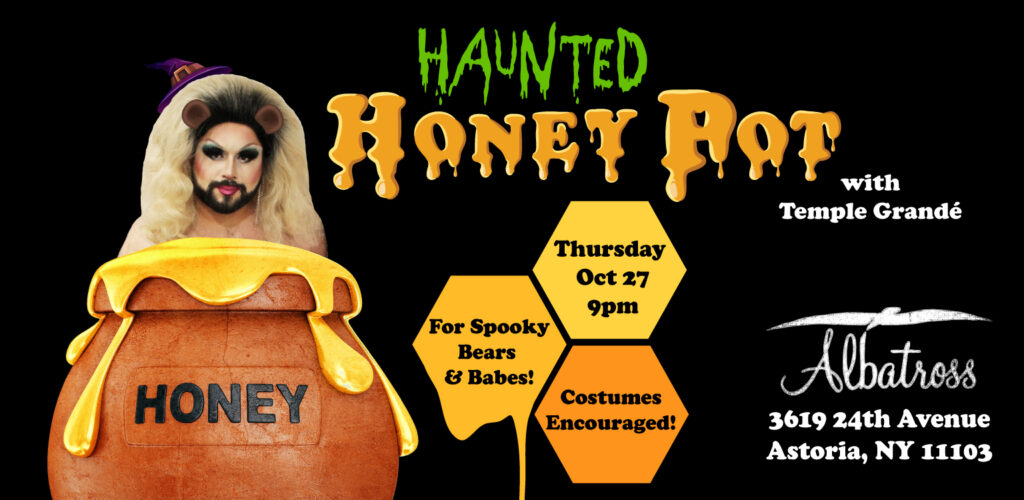 When: Thursday, October 27th 8pm – Late
Where: Albatross Bar (3619 24th Avenue Astoria, NY 11103)
Temple Grandé is a drag and burlesque performer based out of Brooklyn, New York, who has worked at some of your favorite NYC clubs and events, including Rockbar and Urban Bear. So, you know this new event is going to give what needs to be given.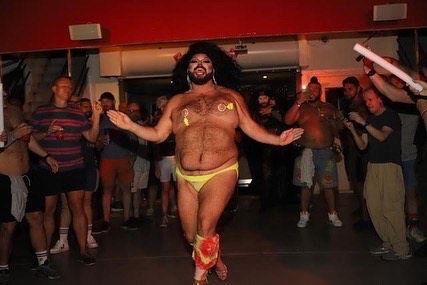 For this first Honey Pot, which will hopefully be the first of many monthly events presented by Temple Grandé at Albatross, costumes are strongly encouraged. I mean, it is Halloween after all, the spookiest times of the year. So grab your Bears and ghouls and head over to the Honey Pot!
Follow Temple Grandé on Instagram @temple_grande
Follow Albatross Bar on Instagram: @albatrossastoria