NYC Bears Come Together for BEAR NO HATE Charity Event
November 12th was a night of warmth, camaraderie, and charity at Rockbar NYC, as the vibrant and inclusive bear community came together for an extraordinary cause. The event, aptly named BEAR NO HATE, saw Daniel Benjamin, the esteemed Mr. Fire Island Bear 2023, at the forefront, orchestrating a fundraiser that not only celebrated diversity but also supported it in the most heartwarming ways.
Rockbar NYC, a popular venue known for its welcoming atmosphere, was brimming with enthusiasm and positive energy. Bears from all walks of life gathered, united by a common goal – to extend a helping hand to those in need. The event was more than just a gathering; it was a testament to the power of community and inclusivity.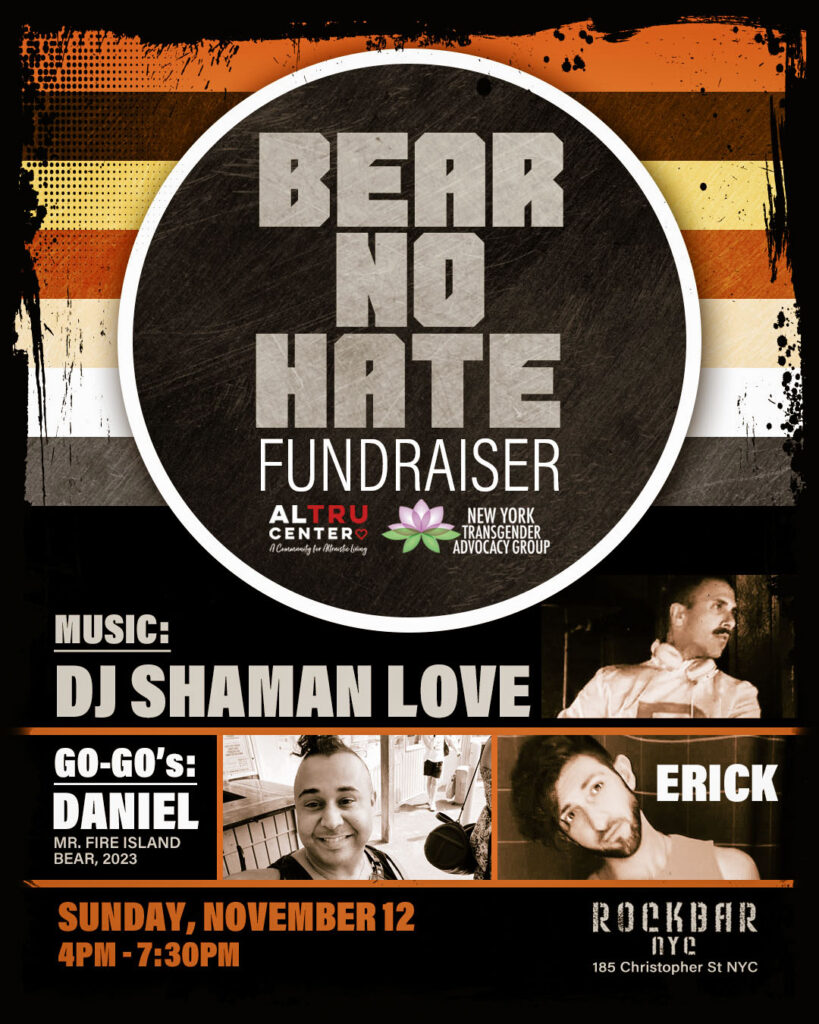 At the heart of the event were two phenomenal charities: The New York Trans Advocacy Group (NYTAG) and The Altru Center. NYTAG is a grass-roots initiative dedicated to advocating for the rights and well-being of transgender individuals. Their work includes providing essential resources, support, and education to empower the trans community. The Altru Center, on the other hand, is a beacon of hope, focusing on mental health and wellness. They offer a range of services and support systems to foster emotional and psychological well-being in individuals.
The highlight of the evening was the raffle, which featured an array of amazing prizes. The excitement peaked as attendees vied for the coveted 2 VIP passes to Fire Island Bear Weekend, an event that celebrates the bear community in all its glory. Adding to the allure was a day of beauty with celebrity stylist James Corbet at the renowned James Corbet Studio, promising a touch of glamour and pampering.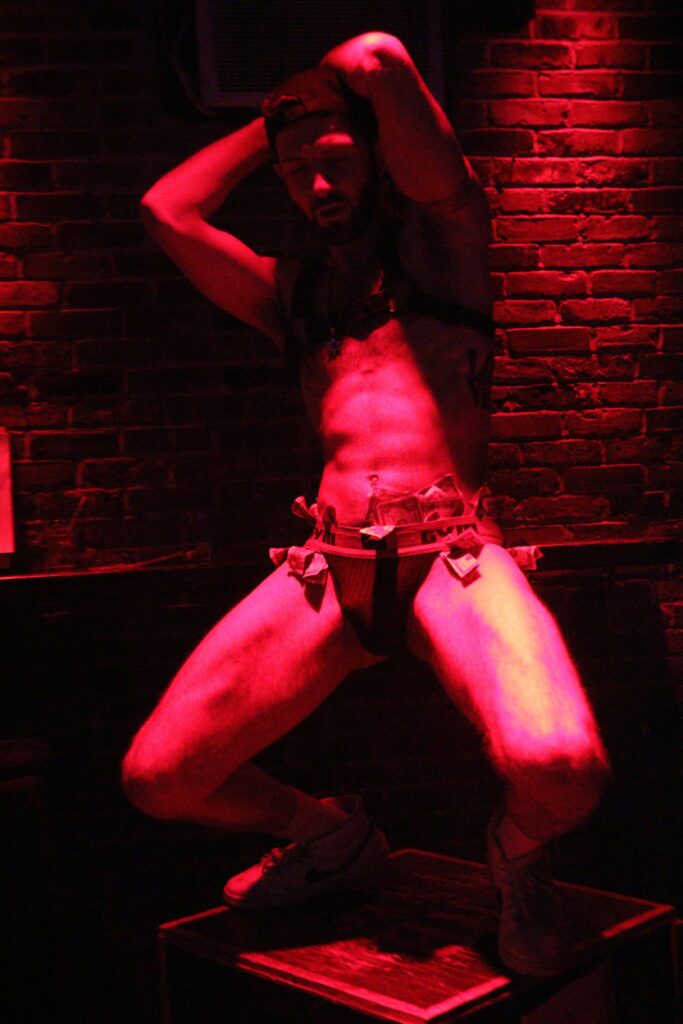 Daniel Benjamin, as the orchestrator and face of the event, shone through with his dedication and passion for the community. His efforts in bringing people together for a noble cause were commendable. Daniel's commitment to making a difference and helping those in need was evident throughout the night. His infectious enthusiasm and genuine care for the community and the charities he supported resonated deeply with everyone present.
As the night came to a close, it was clear that BEAR NO HATE was more than just a successful fundraiser; it was a celebration of love, acceptance, and the power of community. Daniel Benjamin, with his big heart and unwavering spirit, demonstrated that when a community comes together, no goal is too big, and no act of kindness is too small. The success of BEAR NO HATE stands as a testament to the strength and compassion of the bear community, and a beacon of hope for a more inclusive and supportive society.