New York Leatherman and activist John-John Punki invites you to Punki's Corner
New York City Leatherman, gogo dancer and political activist John-John Punki invites you to Punki's Corner — a live Instagram Q&A series where he will highlight various members of the LGBTQ+ and Leather communities. 
"During this moment of crisis and quarantine, I thought that one of the best ways to spend my time is to highlight folks in my communities," says Punki. "Why not spend this time getting to know people, their interests, their likes, their goals and their ambitions?"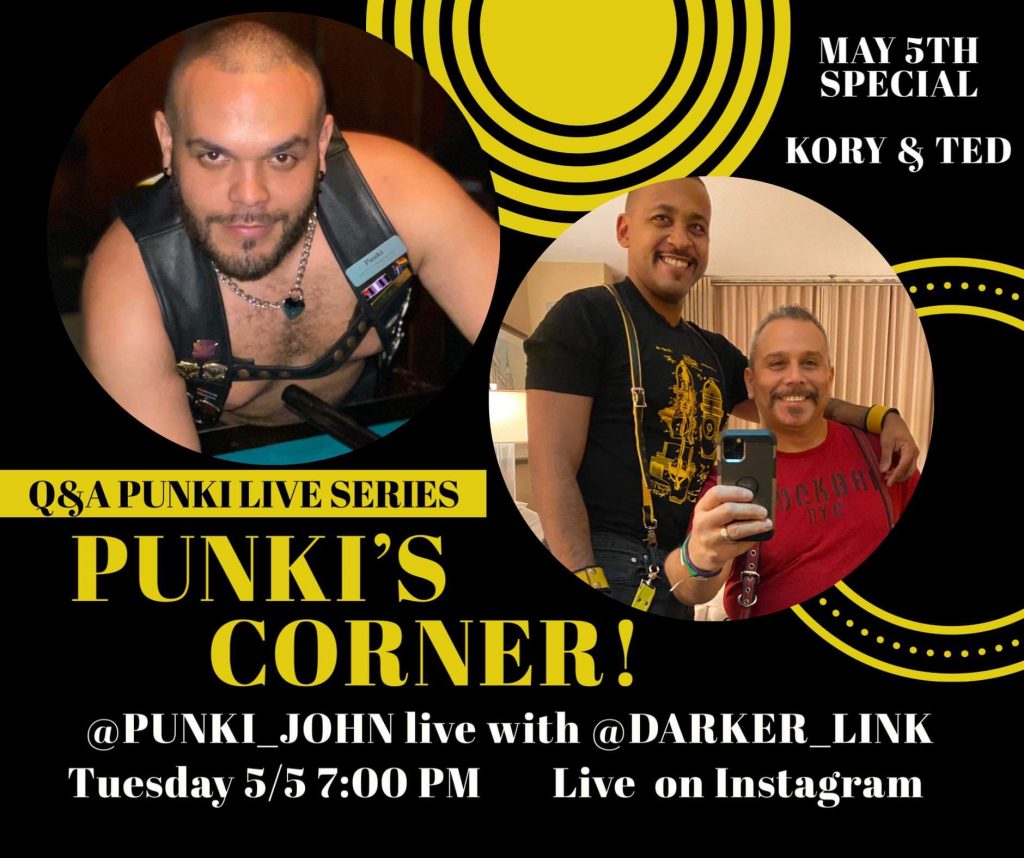 The next episode of Punki's corner will be Tuesday, May 5 at 7:00 PM, with special guests, former Mr. Rockbear 2019, Kory and DJ Ted Bishop. Former guests have included singer, writer and performer Justice LaBrave and gogo bear Danny J.  
Aside from being known in the NYC community as a Leatherman, gogo dancer and activist, Punki is also a former titleholder of two titles — Mr. Rockbear 2015 and Mr. Eagle NYC 2017. A proud Puerto Rican Leatherman, he is also a member of the Northeast chapter of ONYX — the largest Leather organization for queer Men of Color. He also serves as Volunteer Coordinator for Urban Bear NYC. 
Follow John-John Punki on Instagram to catch Punki's Corner!