New 'Where the Bears' Are Doc to Premiere at Out on Film Fest
It's been five long years since we've had any Where The Bears Are content, but that's all about to change!
A Big Gay Hairy Hit! Where The Bears Are: The Documentary will hold its world premiere at Out On Film, Atlanta's LGBTQIA film festival, on Sept 23. This hilarious and touching documentary tells the story of how series' creators/producers/stars Rick Copp, Ben Zook and Joe Dietl decided to start their own web-series after repeatedly having their gay-themed ideas rejected in Hollywood, where the trio were working at the time.
Against all odds the now celebrated comedy featuring three bear roommates, much like The Golden Girls, solving crimes a la Murder, She Wrote, became a sensation online and one of the most successful web series of all time. Fun, sexy and campy, the show attracted a bevy of guest stars such as Chaz Bono, Tuc Watkins, Margaret Cho, Kevin Chamberlin and Jennifer Elise Cox.
The documentary will take a close look ageism, body-shaming, sex-positivity, the creative process and how friendship and community can ultimately create something beloved all over the world.
Director Eduardo Aquino and stars Joe Dietl, Ben Zook, Ian Parks and Rick Copp will be present at the screening, scheduled for 8:15 p.m. on Sept 23 at Atlanta's Landmark Midtown Art Cinema. Tickets to the in-person screening are available here. For those not in the area, the documentary will be available for virtual screenings starting on Sept 24 at 12 a.m. EST, click here to pre-order.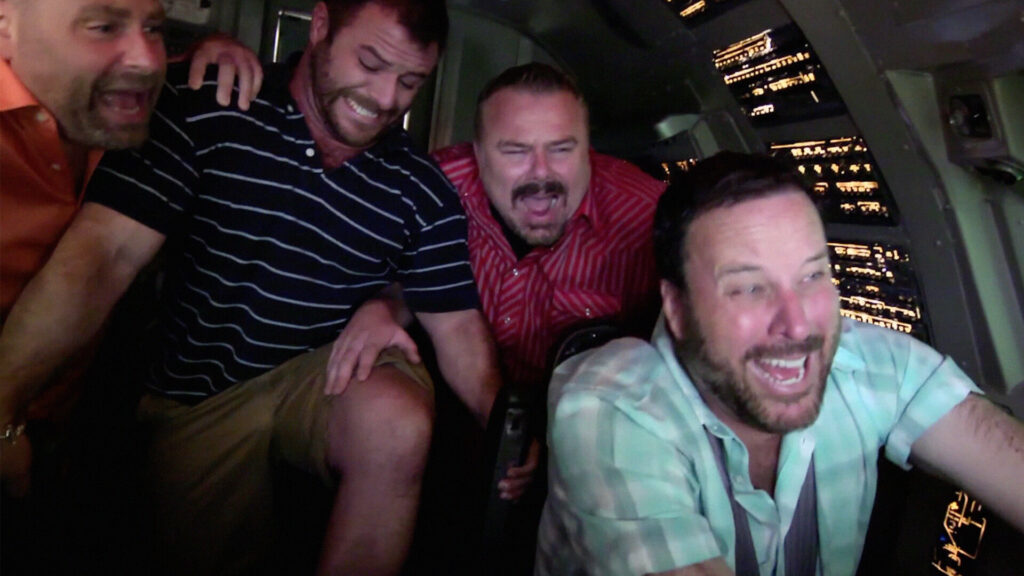 ---
About Out On Film
Out On Film, now in its 36th year, was voted as the #1 film festival in the country by the readers of USA Today and 10Best earlier this year. This year's 11-day event will feature more than 150 films. The mission of Out on Film is to inform, educate, and enrich the LGBTQ culture by showcasing films by, for and about the LGBTQ community and its allies.
For more information on the festival, visit www.outonfilm.org