More Than a Moustache: How Movember raises awareness for men's mental health issues
Alexander Kucherov, M.D., fertility specialist at Illume Fertility explains how Movember raises awareness for men's health issues.
Each November, many men choose to grow out their beards or mustaches in support of Movember, one of the leading charities raising awareness for men's health. But what exactly are all those mustaches for? Well, the goal is to help spark conversation and action around the prevention, screening, and treatment of the major issues impacting those who identify as men.
Movember focuses on the three main health concerns men face:
Testicular cancer
Prostate cancer
Mental health
While those who identify as men can be affected by other diseases (heart disease, for example), these three major issues impact the men in our lives most frequently. Let's explore three major issues and how to catch any problems early.
#1 Prostate Cancer
Prostate cancer is the most common type of cancer in men. One in eight men will be diagnosed with prostate cancer in their lifetime. When diagnosed early, there is a 98% survival rate, but when prostate cancer is detected in later stages, that survival rate drops to 26%. Similar to other cancers (like breast cancer), awareness of the signs and an emphasis on early detection can be life-saving.
Risk factors to look out for include urinary or sexual function changes. Even if you're not experiencing these issues, you can speak to your doctor and request a prostate specific antigen (PSA) blood test, which can provide important information about prostate health. While many men have their first PSA test at age 40-45, always talk to your doctor sooner if you have concerns.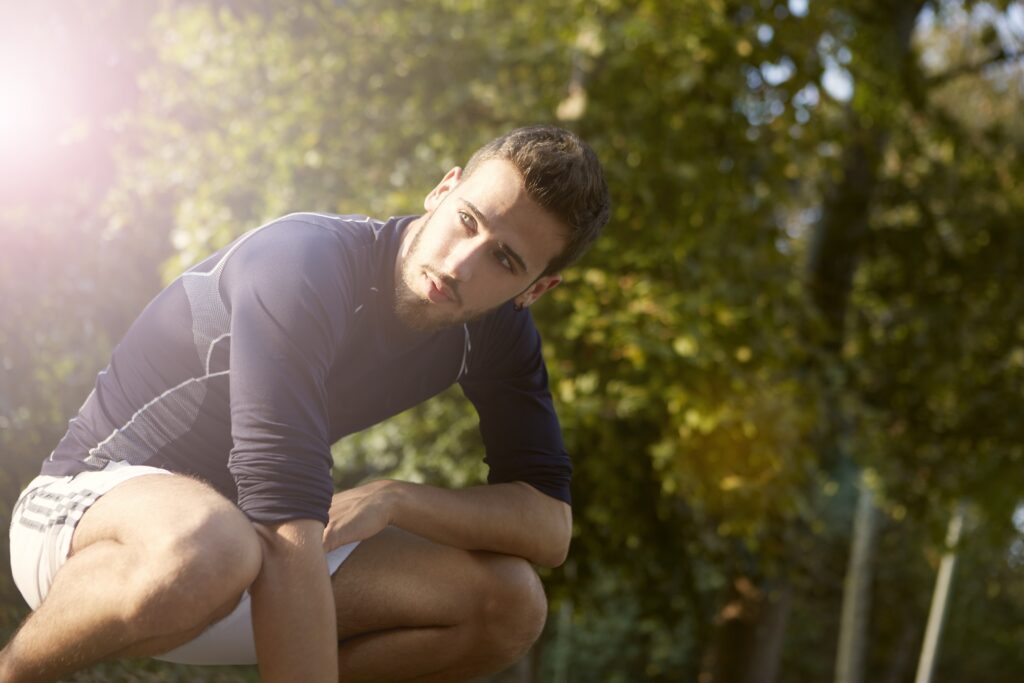 #2 Testicular Cancer
Testicular cancer is the second most commonly diagnosed cancer in young men in the United States. The lifetime chance of testicular cancer for men is about 1 in 270. Since many young men are at risk for testicular cancer, raising awareness of the disease, encouraging self-examinations in high-risk groups, and understanding your risks and treatment options is essential.
Similar to breast cancer, self-checks at home can be key for early detection. The best prevention is monthly palpation of your testicles (as Movember says, know thy nuts).
How to Perform a Self-Exam
Make a practice of regularly checking yourself in the shower. See if you notice anything out of the ordinary, and get comfortable knowing what your own body feels like. Palpate each testicle between your second and third fingers and thumb to get an understanding of the texture and size of your testicles. If you notice a mass or lump, a change in size, or experience any pain, contact your doctor immediately.
Understand Your Risks & Options
The high risk factors for testicular cancer are a family history of testicular cancer and having an undescended testicle. While treatment is effective and the survival rate is good (around 95%), these treatments can have long-term effects on your future life and fertility.
Preserving Your Fertility After a Cancer Diagnosis
Treatment options for testicular cancer include surgery and/or chemotherapy, which can damage your future sperm production and fertility potential. Because of this, it's important to consider your options for fertility preservation prior to beginning treatment. Even if you're not thinking about starting a family anytime soon, learn about your options and make choices with "future you" in mind.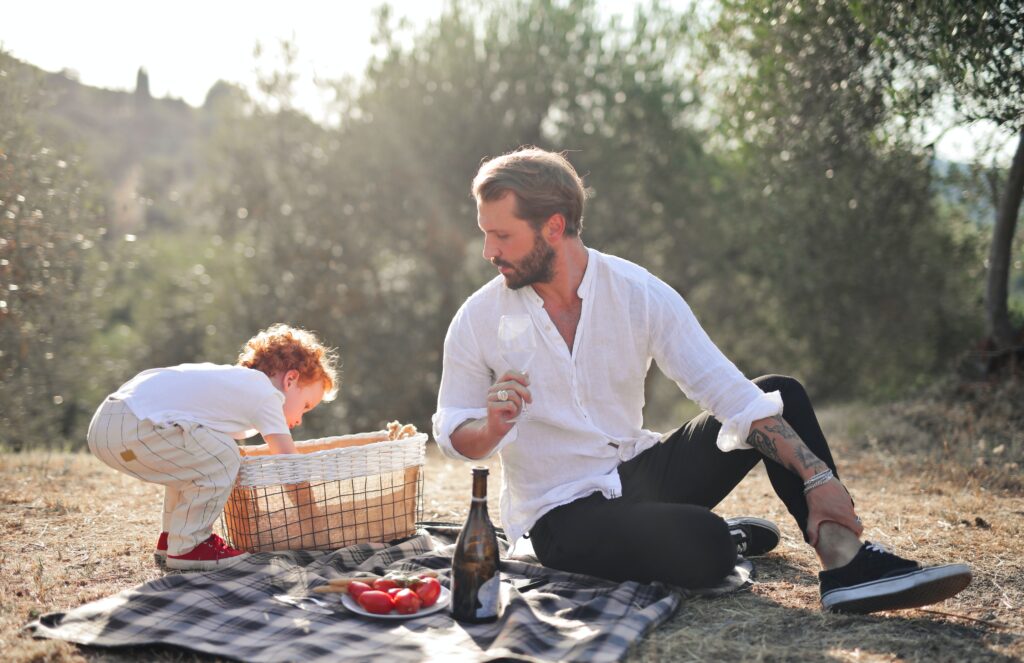 Freezing sperm is a safe and effective way to preserve your fertility for years to come. Frozen sperm can be thawed and used in an IVF cycle to create embryos, even after years of being cryopreserved. Thankfully, freezing sperm is a simple process, so preparing a couple of samples should not delay your treatment timeline.
#3 Mental Health
The third important men's health issue we spotlight each Movember is mental health. Why? Take a look at these alarming facts:
Worldwide, one man dies by suicide every minute of every day
Men account for 3 out of every 4 deaths by suicide
Knowing these numbers, the goal of Movember is to reduce and prevent male suicide. They do this by encouraging social connections and reducing the stigma around mental health.
It is important to establish social networks of friends and family, promote open communication about mental health, and remember that there are resources to help if you are in crisis:
Call 911 for urgent crises
Additionally, there are now many apps and online services (like BetterHelp and Talkspace) to help you get support from therapists and other mental health professionals without leaving your home, desk or other comfort zone.
If you're not currently in need of support yourself, remember to reach out to the other men in your life and offer to provide a listening ear. Having a safe place to talk about mental health challenges with other men who understand can make all the difference.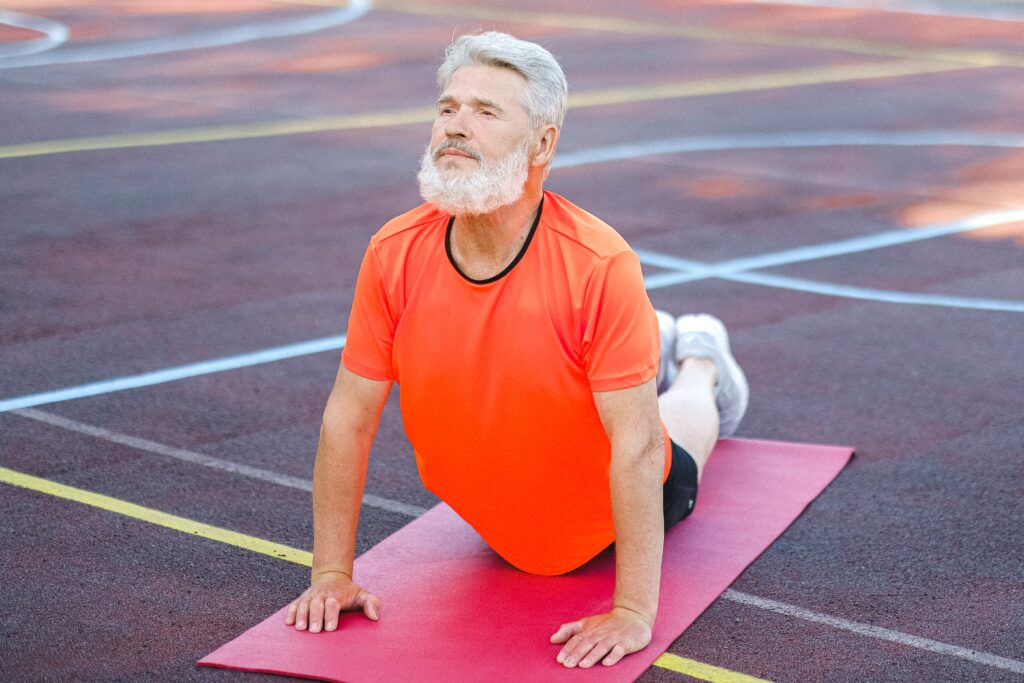 Men's Health Matters
Throughout the month of November and all year long, work to prioritize your physical and emotional health by engaging with friends and family, speaking up when times get tough, performing preventative self-exams, and taking care of your body with proper diet and exercise.
What starts out as itchy stubble each Movember can grow into an expansive, important conversation that will change (and even save) lives.
About the Author
Alexander Kucherov, M.D. is a fertility specialist at Illume Fertility, board certified in obstetrics and gynecology, and fellowship-trained in reproductive endocrinology and infertility. After graduating from the Albert Einstein College of Medicine with a Distinction in Research honor, he completed his residency and fellowship at Albert Einstein College of Medicine / Montefiore Medical Center and performed research on recurrent pregnancy loss, male factor infertility, and improved birth outcomes with preimplantation genetic testing for aneuploidy (PGT-A).
This article was originally published on our sister site, Queer Forty.