Mexican artist Alex Ojeda makes classic cartoon characters gay for Instagram
Beary talented Mexican artist Alex Ojeda is coming for our childhoods in the best way possible!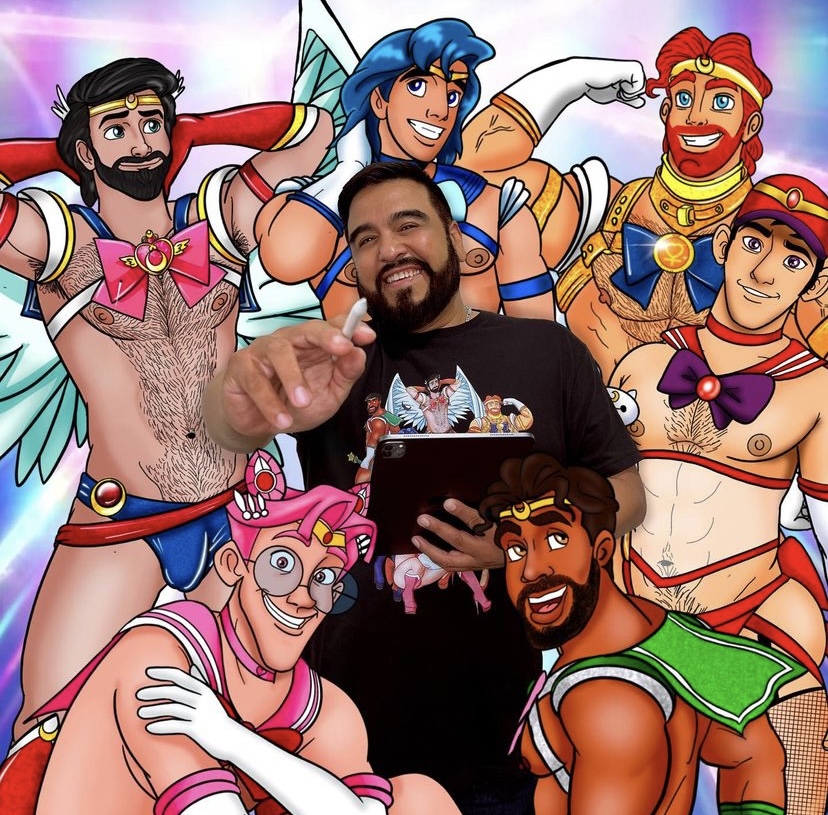 Mexican artist Alex Ojeda has taken some of our favorite and most beloved cartoon characters from childhood – such as X-Men, the Scooby Doo gang and even a few Disney Princes – and made them queer AF for Instagram! His interpretations include some sexy, queer, hairy Daddies, and we are definitely here for it!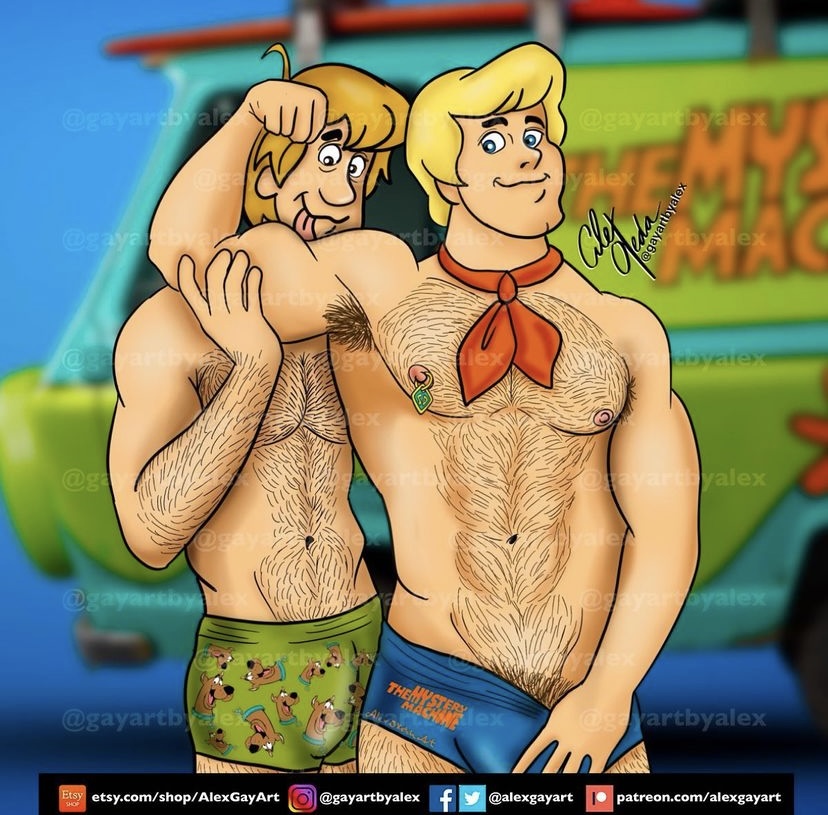 In a recent interview with Out Magazine, Ojeda discusses what inspired his drawings and how he decided to start sharing his work with his followers on Instagram.
"I always thought that I couldn't be the only one with these kinds of fantasies," said Ojeda. "I really liked drawing all this for myself, until one day my partner encouraged me to open my social media accounts and share all the material that I had made. What a surprise when I realized how many people liked my illustrations and followed me."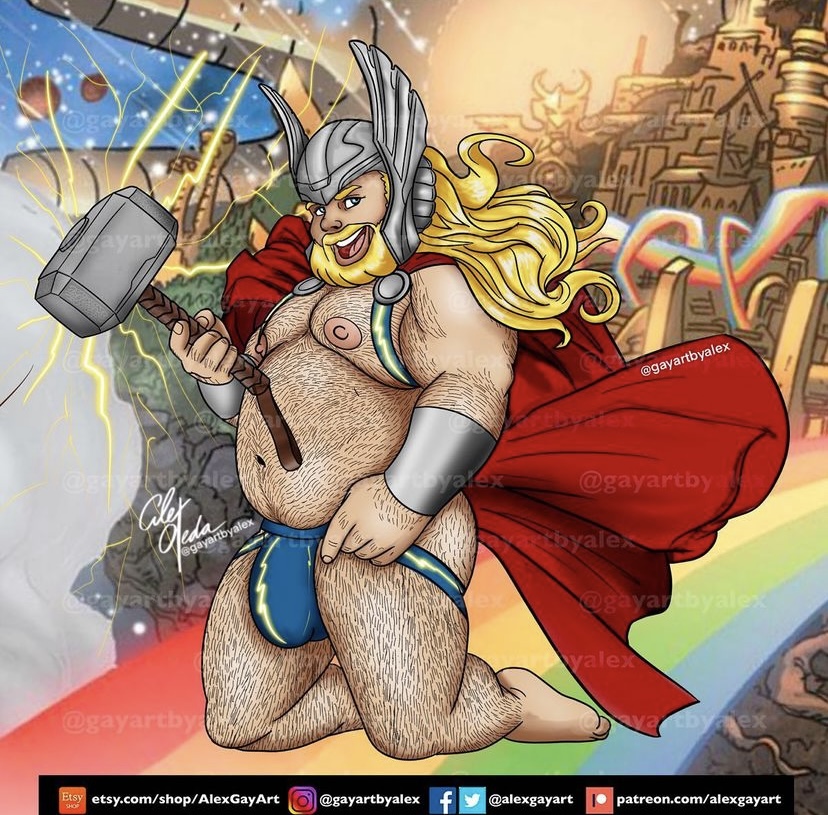 Not only does Ojeda do sexy, queer interpretations of classic cartoon characters, but he also does commissioned work and posts lots of sexy Bear illustrations. I mean, he has even done an interpretation of Daddy Hopper from Stranger Things entitled "There's a Stranger Thing Down There!" What more could a Bear ask for? WOOF!… Or GRR… Or whichever one you prefer.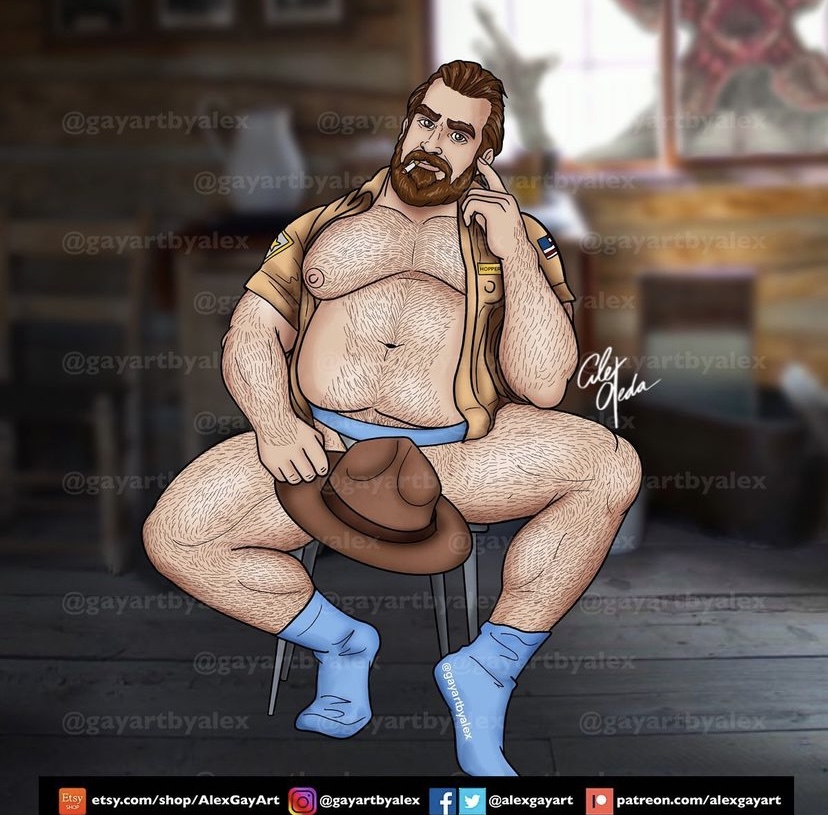 Take a look at some of Alex Ojeda's beary sexy creations on his Instagram account! 
To view Alex's other links, including his Etsy Shop and his Patreon (where you can get access to uncensored images), visit linktr.ee/alexgayart.