Meet actor Torian Miller, from the hit Queer rom-com 'Fire Island'
One of the most anticipated films of the year was Netflix's Fire Island, a Queer rom-com based losely on Jane Austen's Pride and Prejudice about a group of friends who take a trip to New York's Fire Island Pines for their yearly week of chosen family and laughter, while experiencing love, elitism and an unpredictable situation that challenges their friendships.
Fire Island stars popular Queer comedic actors Joel Kim Booster (who also wrote the film) and Bowen Yang and comedy legend Margaret Cho. The film also stars Torian Miller as Max, the practical Mary of the group. The role puts Torian, who also works in casting, in front of the camera in a big way, since Fire Island has been such a huge hit with audiences and critics alike, scoring Certified Fresh 94% rating on Rotten Tomatoes.
We just had to speak with Torian, since we felt he obviously represented well for the Bear community in Fire Island. Here's what he had to say about his experiences working on the film, body diversity in Hollywood, and what's up next for this beary talented actor!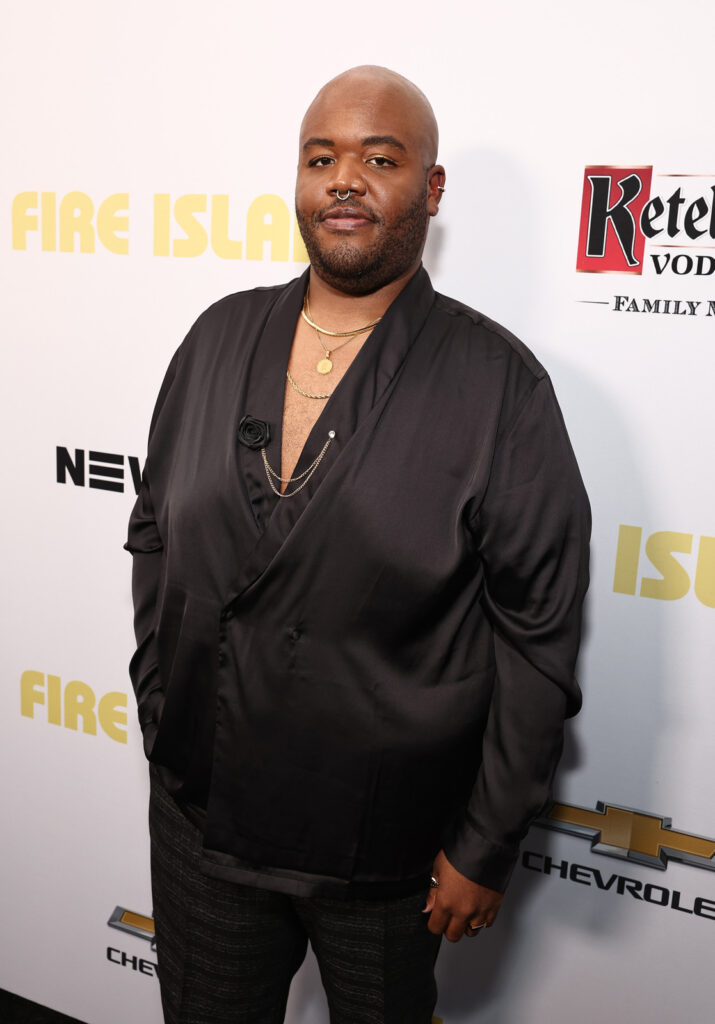 ---
Kyle Jackson: Can you tell us a bit about your background, where you're from and when you started acting?
Torian Miller: I was originally born and raised in Chicago and started acting around 5 with my first role being a mouse in a community theater production of Cinderella. I want to say it was my best performance to date (laughs), but truly the acting bug hit me very early in life and knew immediately it was something I wanted to do professionally.
KJ: We were delighted to see a bit of Bear representation in "Fire Island" with your character Max. How does it feel as a person of color representing the Bear community in a major LGBTQ film?
T.M.Quite honestly, I never think about how I am going to represent the groups I identify with (black, queer, Bear, etc) because none of those groups are monolithic, but it does feel good being the big boy on screen. Hollywood does not have enough body diversity on our screens, especially in genres like rom-coms, so it felt special to be a part of that representation. Hopefully a young Torian is out there, watches Fire Island and sees a bit of themselves when they see me.
K.J. What was it like working with comedy greats like Margaret Cho, Bowen Yang and Joel Kim Booster?
It was absolutely magical! Joel I knew from my post college days doing comedy in Chicago, but we hadn't seen each other in years! So, it was such a special reunion. Bowen I met in passing and Margaret I had never met, but those 3 are truly the kindest people and such legends in comedy that it made me and the cast just want to step up to their level. The core house of the film (Myself, Joel, Tomás, Matt, and Margaret) really got to bond so closely since we all had a lot of scenes together.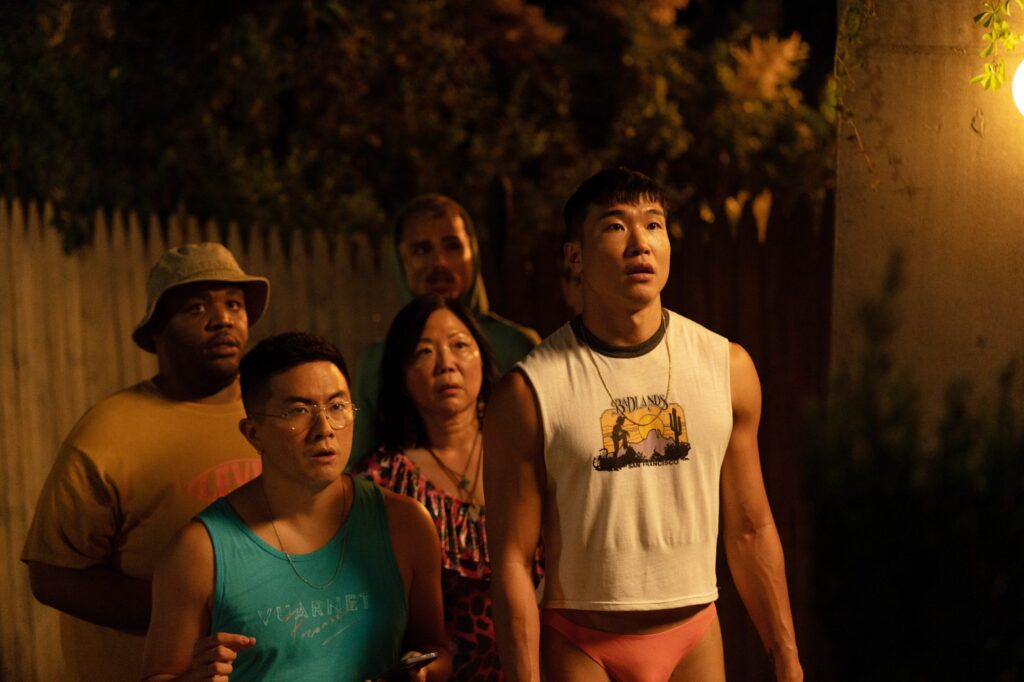 KJ: "Fire Island" has definitely been a game changer, along with other LGBTQ films released in the past few years, bringing LGBTQ stories and experiences to the forefront of the media and entertainment industry. Can you discuss your feelings about LGBTQ representation in the media?
T.M.: I mean, it's the same feelings I have about BIPOC and body diversity in the media…there ain't enough! My hope is that "Fire Island" can start the conversation of how we need more TV shows and films that allow the queer community to exist fully in spaces we rarely get to occupy.
Give me gay superheroes, a gay Great Gatsby, a queer TV show that doesn't tie itself to trauma, but rather the joy of our community. It's damn near 2023, it's not revolutionary to just have one queer movie and/or tv show out at a time.
KJ: Do you have a favorite scene or moment from "Fire Island", or a scene that you felt was the most fun to film?
T.M. I had a lot of favorite moments during filming! One that stands out for me is when my character, Max, takes drugs at the underwear party. Up until that point, we see Max being a bit of a stick-in-the-mud and know-it-all. But then we see this different side of him as the drugs kick it and from an acting standpoint it was the scene I was the most nervous about filming.
We had so many people on set that day, I am in this skin tight wrestling onesie that shows EVERYTHING but it was so damn freeing and fun to film. After the first take when I saw our director and producers laughing their butts off, I felt so comfortable to just go for it. A lot of my own insecurities were standing in my way before that day of filming but after that I grew so much as an actor and performer.
KJ: What's next for you? Do you have any other projects in the works?
T.M. I am just gauging some interest for some potential acting projects, and I also work full-time in casting as well. So, on the casting side, I have just taken on a new position as a Casting Coordinator over at ABC. Hopefully, I will continue to grow on that side and continue advocating for true diversity and inclusion in this industry.
Catch Fire Island, now streaming Disney+ and Huliu!
Follow Torian Miller on Instagram