Meet travelers Carlos and Thiago, Vacationer Mag's 'Vacationers of the Week!'
Last week, our sister site Vacationer Magazine highlighted these two beary interesting travelers from Rio de Janeiro — Carlos and Thiago Lacerda!
These two Vacationers of the Week, Carlos and Thiago – also known as @mundo.trips on Instagram – were born and raised in the famous Brazilian city. These fun-loving millennials currently live in Rio's Humaitá District, located between well-known tourist places, such as Jardim Botânico, Parque Lage, and Lagoa Rodrigo de Freitas.
Married since June 2019, the travel-writing and content-producing Brazilian couple shares their travel stories with others and enjoys providing helpful travel tips and recommendations to their friends and followers. We catch up with the loveable couple to ask them about all things travel, including the best places to visit when visiting Rio de Janeiro.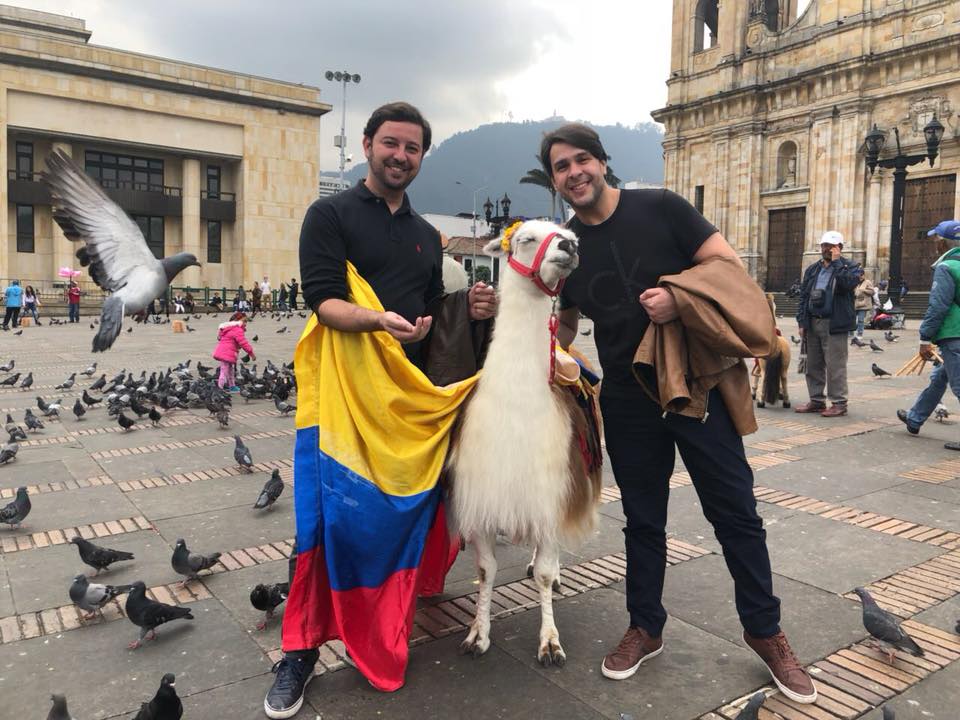 Vacationer Magazine: At what age did you receive your first passport? What was your first trip?
Carlos Lacerda: I was 18 when I got my first passport to study abroad in the United States, where I lived for 6 months in New York. It was an incredible experience!
Thiago Lacerda: I also got my first passport at the age of 18 and traveled to Texas in the United States to visit friends and family.

What trip or travel experience sparked your passion for travel?
When we met and we quickly realized that we had a common passion: traveling. Our first trip together was a road trip to the south of Brazil, where we crossed the border into Uruguay, traveling all over the country until we arrived in Argentina. It was an incredible trip.
But the trip that really showed us that traveling together would be our great passion was our first trip to Asia. We visited China, Hong Kong, and Macao. Traveling to Asia was like going through a portal to a new world. It was totally different from the American continent or Europe, which we had already traveled to before. It was also on this trip to Asia that we realized how getting to know different people, cultures, and traditions is something incredible and full of opportunities to learn new things and broaden our worldview.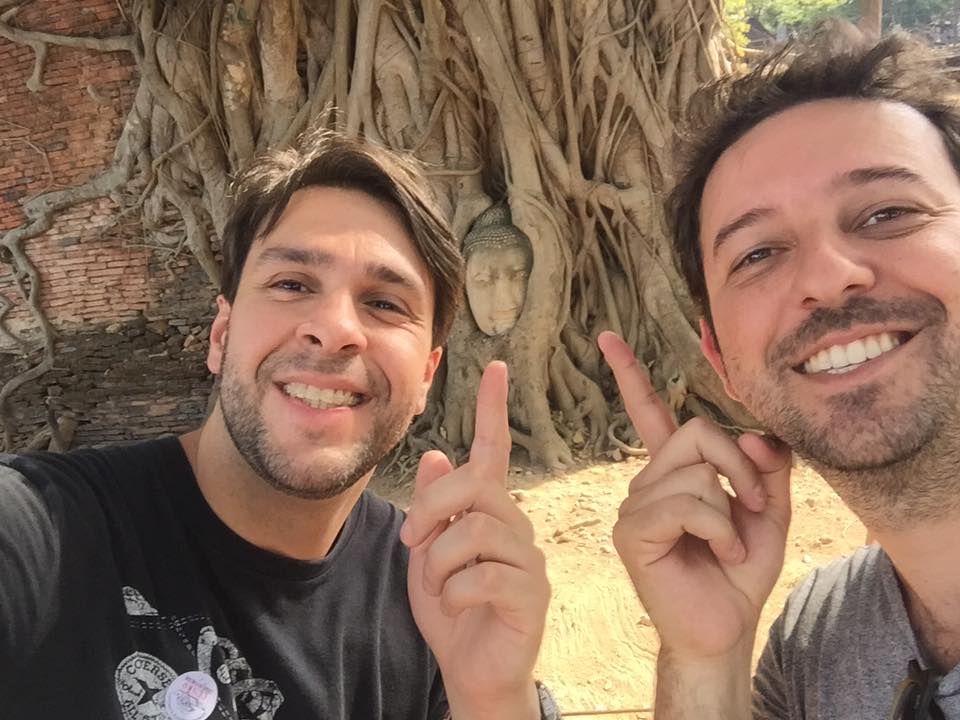 What inspires you to travel?
The world, people, cultures, flavors, and aromas – all of these things inspire us to travel. Every place we visit is like a new world and helps make us better human beings. That's what we believe.

Please tell us how you identify yourself on the LGBTQIA spectrum. Tell us if how you identify influences the way your travel. If so, how?
We identify as gay men. We do not believe that this directly influences how we travel or our travel experiences, but we have noticed in some places curious eyes on us. "Are they friends?" or "Are they brothers?"

Is there a travel destination that most queer travelers would think isn't safe to visit, but you've visited and enjoyed it? If so, where? What made it a memorable experience?
We can say that we feel very comfortable in Mexico. Although it is a country with a conservative majority, we noticed that the country attracts tourists, including heterosexual and homosexual couples from all over the world. It's one of the most visited countries in the world. Mexican people are extremely happy, hospitable, and party people.

How long have you been traveling together? What was your first trip together? Would you recommend it to other LGBTQ+ travelers?
Carlos: Thiago and I have been traveling together since we met in 2010 when we started dating. Our first trip together was on a road trip towards the south of Brazil, where we crossed the border and traveled throughout Uruguay. We spent an incredible New Year's Eve in the capital, Montevideo, and then we went by ship to Buenos Aires, Argentina. We would certainly recommend this trip to other LGBTQ+ couples. The south of Brazil is beautiful. It's full of cities with strong cultural influences from other countries like Italy and Germany. Uruguay is extremely gay-friendly.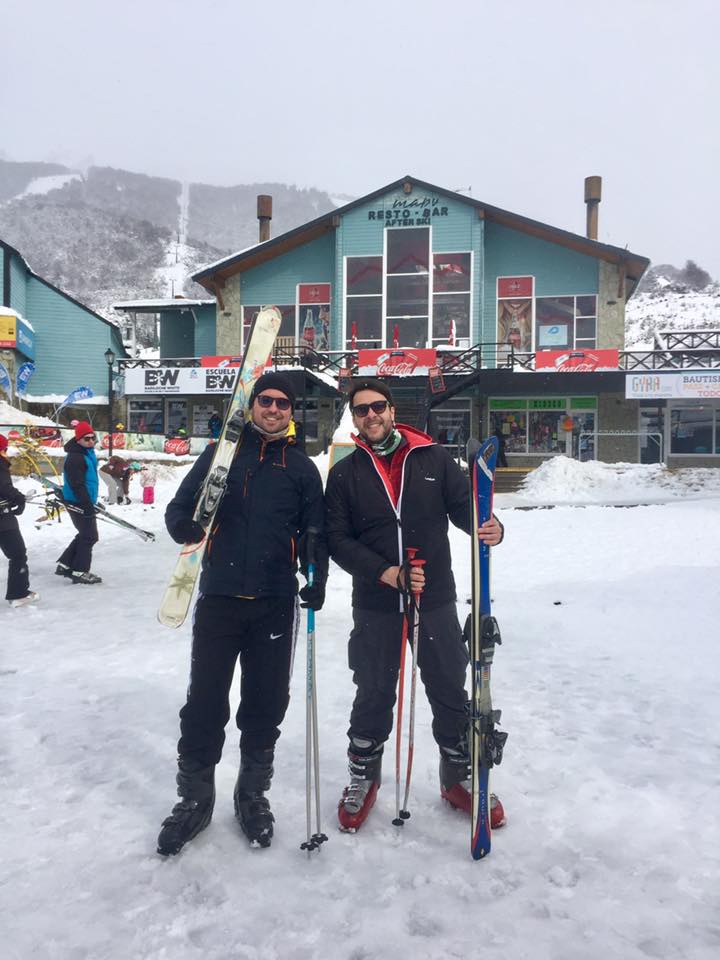 What are three things LGBTQ+ travelers should do when visiting Rio de Janeiro?
Rio de Janeiro is a really gay-friendly city and it has several attractions for LGBTQ+ travelers. Without a doubt, three not-to-be-missed places to visit include the neighborhood and beach of Ipanema. It's full of bars and restaurants aimed at the LGBTQ+ community. Visit Parque Lage located in Tijuca National Park, arguably, the largest urban forest in the world. Also, visit the wild beaches of the West Zone, where there's a beach for naturists.
The city has a lot to offer visitors: bars, nightclubs, restaurants, sights, etc. Just be aware that there have been cases of violence against LGBTQ+ people, especially foreign tourists. So, avoid walking through dark places, especially if you are alone. Always choose the busiest places, even if you are on the beach.

What are your top three favorite places to visit? Why?
Well, we love Mexico. The Mexican people are amazing, the food is delicious, and the beaches are unbelievable. Mexico is always a big surprise. It's great to explore new places and visit its famous cities like Cancun and Playa del Carmen.
We also love to visit Vietnam, and we will certainly make a return visit. We didn't know what we would find when we went there the first time, but we found a beautiful country with friendly people and sensational places like Ha Long Bay.
Cuba is, without a doubt, our third favorite place. The country has a rich culture as well as happy, very hospitable people. It's worth visiting!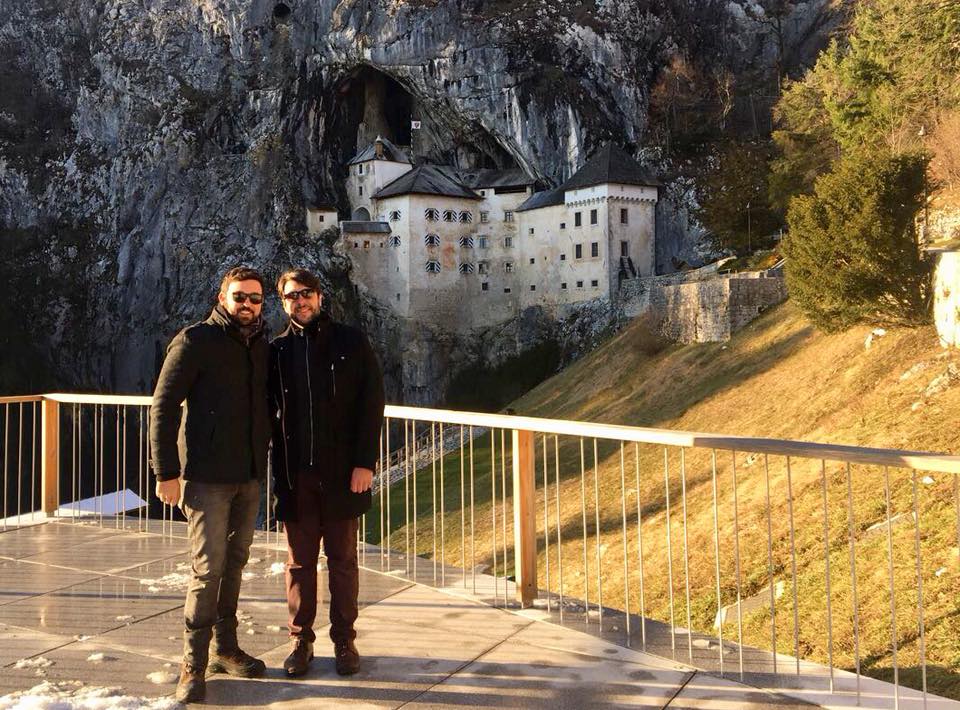 What three places are still on your bucket list to visit? Why?
The three places that we really want to visit, because of their culture, mystery, and history are Easter Island, Egypt, and Iran. We love history, and these places are full of it.

What's one thing you never forget to pack in your suitcase?
Cellphones with a good camera and internet access. Wi-Fi and internet access are important when searching for things to do and places to see when we're traveling. We also like to post photos and information that can help other travelers.

You're going on a road trip. What singer or band is always on your playlist?
We are very eclectic, and we live in a country full of music and a huge number of singers and bands. We like national singers and bands a lot, but we also love listening to Madonna, Cher, Lady Gaga, etc. What a surprise! (laughing)
This article was originally published on our sister site, Vacationer Magazine.