Meet the guys behind the new body positivity trip for men in Puerto Rico!
Photographer Zach Panzeca built his body positive photography business, THE MALE COLLECTION, to help everyone see they are beautiful, sexy, and all-around awesome regardless of their body shape.
Now, Panzeca is launching The Unapologetic Body Society, the first-of-its-kind body-positive retreat for men, which takes place May 21–28, 2022 — and all of us are invited, no matter what we look like! Join Panzeca, in collaboration with LGBTQ travel agency, Outward Travel, in Puerto Rico for an amazing, uplifting, and seriously fun experience!
"My job as a photographer is to help you feel empowered and strong," says Panzeca. "Most body-positive media is focused on women, but men struggle just as much and it's harder to talk about. It's time to change that."
With this event, Panzeca and Outward Travel have created a space where men can put aside their insecurities and celebrate life in their own skin. "A day at the beach can be nerve wracking for bigger guys, but by going as a group, we build confidence and enjoy ourselves without worrying what anyone else might say. I dare anyone to try to mock a group of sassy gay bears," says Panzeca.
And in that life-affirming context, the event has a bunch of inclusions that make it a huge bang for the buck. Plus, interest-free payment plans are available to help with your budget. Included in the event:
Seven-night stay at a swanky beachfront hotel
Private photoshoot with Zach, plus beautiful candids from the whole trip
Kayaking in a glowing, bioluminescent bay, one of only five in the world
A boat and beach day at the beautiful Flamenco Beach
Swimming in waterfall-fed pools of the El Yunque National Rainforest
New friends made through meaningful and open-hearted conversations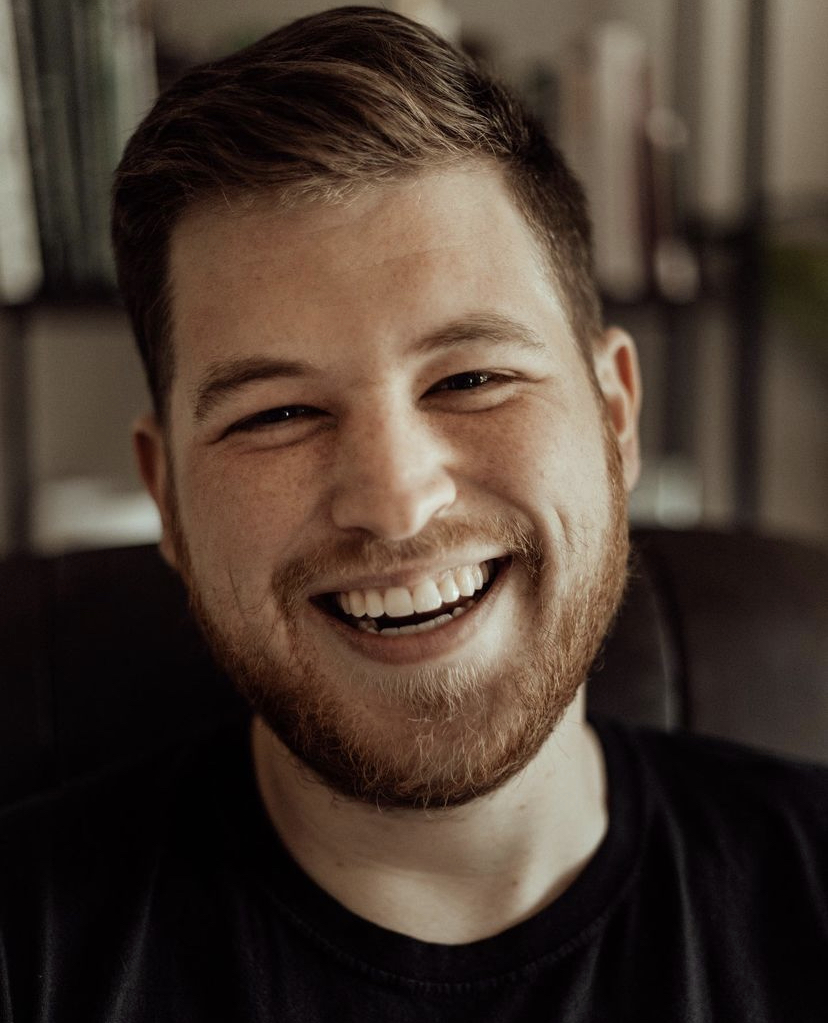 We recently had a chat with Zach Panzeca and Jeof Oyster of Outward Travel to discuss how the collaboration came about, and what you can expect from this fun and meaningful trip!
---
Bear World Magazine: Can you tell us about how the idea for the trip came about?
Zach Panzeca: The idea of the trip came about because Outward Travel approached me and wanted to collaborate. We've been customizing this trip for almost a year now and I cannot wait to be in Puerto Rico with all the attendees!
Jeof Oyster: From my perspective, I've always been a big guy, and I've always struggled with body positivity. As I've was working on learning to love myself and my body, the social media algorithm kept feeding me images that weren't good for my mental and emotional wellbeing.
As I worked to tune my social media, and learn that all bodies (including mine) are beautiful, I found Zach's photography and it was just stunning. I knew I wasn't the only guy he had helped to love and accept themselves, and I thought about putting together a trip that would be the first-of-its-kind chance for guys of all shapes and sizes to feel more confident about themselves, learn from each other, and celebrate each other. Maybe this isn't your stereotypical gay vacation, it's a smaller more intimate experience, but we hope to make it a meaningful experience for everyone who joins us.

BWM: What made you all decide on Puerto Rico as the location for the trip?
ZP: We looked at a few options, including Denver and Hawai'i, but decided Puerto Rico was the perfect choice for this event. Puerto Rico is exceptionally welcoming to everyone—it's the LGBTQ+ Capital of the Carribbean, and people of all shapes and sizes are welcomed like old friends and dear family. There are gay bars and clubs, and Bear World even featured the local bear bar a couple years ago.
The weather is almost always perfect at a balmy 70 or 80 degrees. It's home to the only Rainforest in the US National Parks system, with dozens of endemic species you'll only find there, not to mention the gorgeous waterfall-fed ponds. Three of the world's five bioluminescent bays are in Puerto Rico, and it doesn't take long to get to any of the hundreds of beaches.
JO: When you think of a tropical vacation, Puerto Rico might not immediately come to mind. But as a travel advisor, I have to say it really is the diamond of the Caribbean.
As part of the United States, it's a quick domestic flight and no passport is required. Gorgeous beaches, fabulous food, friendly people — it's a place that not only accepts of LGBTQ people, it's exceptionally welcoming and friendly to us (including a plethora of gay-owned lodging, restaurants, and tourism businesses). And the island lives a story of tenacious hospitality – they have fully recovered from Hurricane Maria and have maintained a very high COVID vaccination rate.
BWM: Zach, as an LGBTQ ally, can you discuss the significance of empowering LGBTQ people in the body positivity movement?
ZP: The significance of empowering LGBTQ people in the body positive movement for me hits a little different, with the combination of my father-in-law being gay, plus myself dealing with my body image, I can connect with my clients on a deeper level. I'm not just another photographer, I'm your friend and I connect with each and everyone of my clients who step in front of my camera well before they physically step in front of my camera.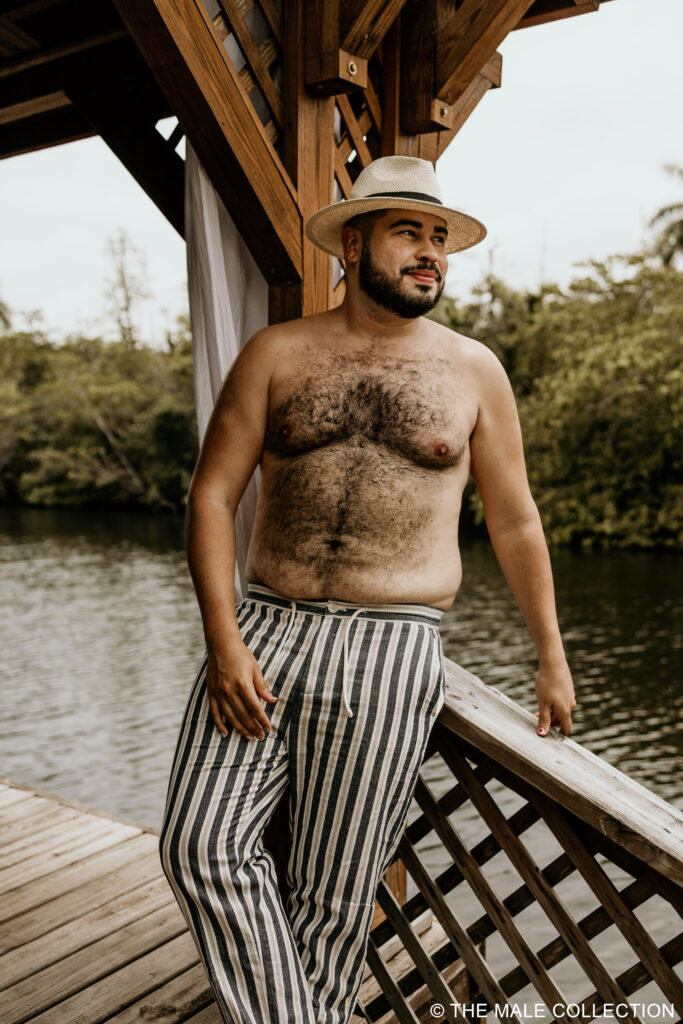 BWM: As a photographer, what made you decide to use your art to empower people of a larger size?
ZP: I decided to use my art to empower all people — that means ALL bodies no matter what you look like. No one should ever feel like they can't do something or aren't welcome just because of their size—that includes awesome vacations or sexy budoir photographs. This movement is just getting started – I cannot wait to see where The Male Collection will be in 5-10 years!
BWM: What is the most important thing you hope people take away from this experience?
ZP: The most important thing I want everyone to take away from this trip is no matter what you look like or no matter what you think about yourself, the people around you on this trip will be empowering you and boosting your confidence to a level you've never felt before!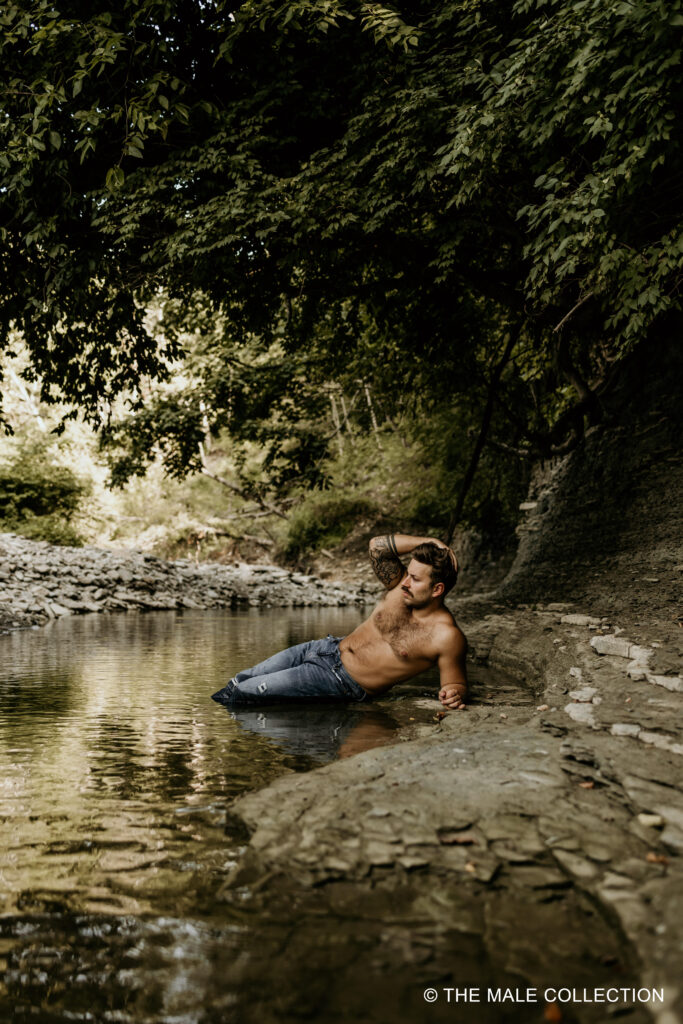 BWM: Can you tell us about the guest packages available at Hotel Tryst for those attending the trip, and what's included?
JO: Included in the price of registration is:
A 7-night stay at Hotel Tryst, a swanky beachfront hotel
A boat-and-beach day trip to Culebra, one of Puerto Rico's sister islands home to the infamous Tank graffiti'd and embedded in the whitesand beach.
A tour of the national rain forest including some time to swim in the waterfall-fed ponds
A nighttime kayak tour in a bioluminescent bay – watch the water glow around you!
A private photoshoot with Zach, and candids of your handsome self all throughout the trip. Your social media and Growlr profiles are going to POP!
Plenty of free time to explore whatever interests you!
While food is not included in the package price, we're staying in three-bedroom apartments complete with kitchens, so you are free to cook and share a meal or step out on the town for delicious local fare.
BWM: What is the guest experience at Hotel Tryst, and what made sparked the decision to choose this particular venue?
JO: When you sign up to join this fabulous vacation, you'll be staying at the swanky beachfront hotel, The Tryst, which is right on the beach in the fashionable northern district of San Juan and is home to the Wicked Lily bar and restaurant where you can get some delightful and sexy cocktails while hanging out watching the waves.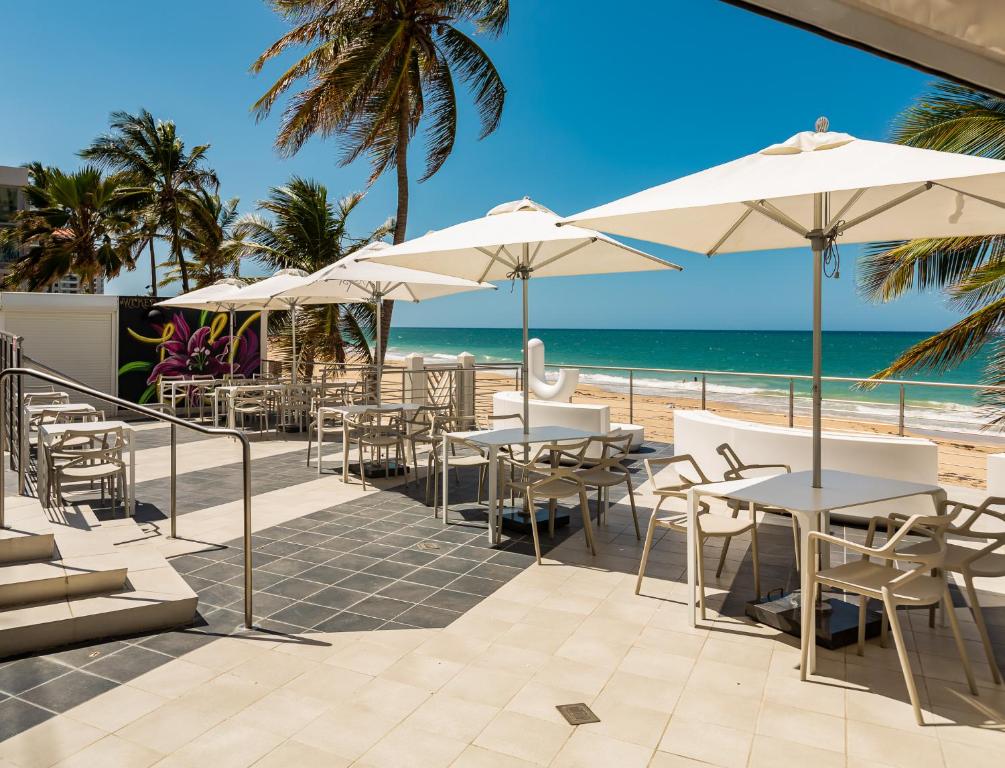 Our group has reserved the hotel's three bedroom apartments for a more intimate and connected experience, and guests will have their own room in one of these apartments. A private space to relax, in a communal home to make new friends, in a gorgeous modern hotel at a prime location.
Just a few blocks north is the fashionable Condado district, and San Juan is home to rich cultural experiences from museums to art walks to restaurants. And did we mention it's literally on the beach?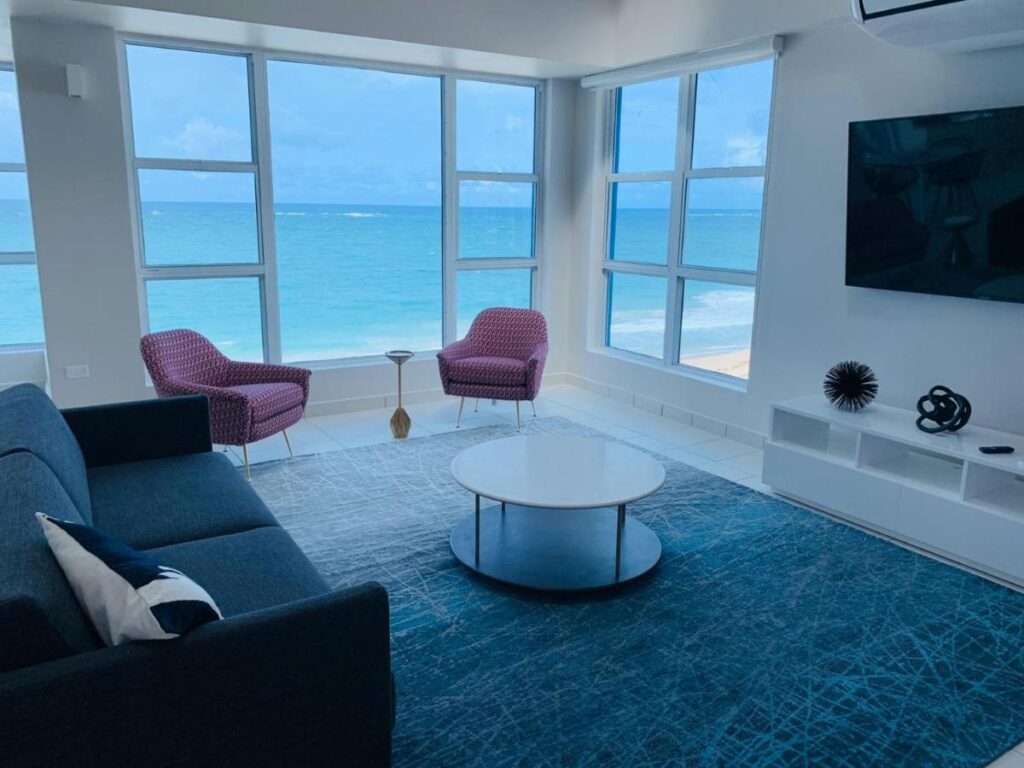 Other Key Points:
Pricing is available for individuals and couples. Throuples and polycules just need to let us know and we'll customize the pricing and rooming!
Use code BEARWORLD for $250 off per person ($500 off couples)
All bodies are welcome (including twinks, otters, chubs, bears, silver foxes, polar bears, and any other tribes you can name), as are all gender identities (cis, trans, agender, genderfluid).
---
About Outward Travel
At Outward Travel, we help craft meaningful vacation experiences that are customized to your interests and passions. Whether to travel for adventure, for new experiences, for relaxation, or for inspiration — we want to know what drives you, what excites you, and what makes you happy so that we can help make your travel experience the best experience of your life … at least until your next vacation. A gay-owned Colorado small business, we have extensive experience travelling all over the world, and will work with you to plan and prepare an experience that speaks to your soul, without robbing your wallet.
For more about Outward Travel, visit www.outward.travel.
Follow Zach Panzeca's THE MALE COLLECTION on Instagram and TikTok!