Meet Rugged Outdoorsman and Travel Enthusiast Craig Cooper
Our sister publication Vacationer features diverse queer travelers from around the world in their biweekly "Vacationer of the Week" column, similar to our own Instabear of the Week offering here on Bear World. Occasionally Vacationer unearths some bears and cubs in the travel space which is what recently happened when they featured the rugged and handsome outdoorsman Craig Cooper. Check out their feature with him below, reprinted in its entirety.
We enjoy highlighting avid travelers in the LGBTQ+ community for our Vacationer of the Week franchise, and Craig Cooper is another perfect fit. He was born in Hemphill, Texas, and raised in the small East Texas town of Kilgore. Currently, he lives in Truckee, California, which is located about a 10 to 15-minute drive from Lake Tahoe. It's also an incredible place to live if you enjoy spending a lot of time outdoors as Cooper does. 
Although he's passionate about his career as a physical therapist assistant, he enjoys being a content creator. He told us, "I absolutely love to be outdoors – and the adventure – in every way. I take a lot of joy in being able to share that aspect of my life with my followers." We found some of his jaw-dropping photography while scrolling on Instagram.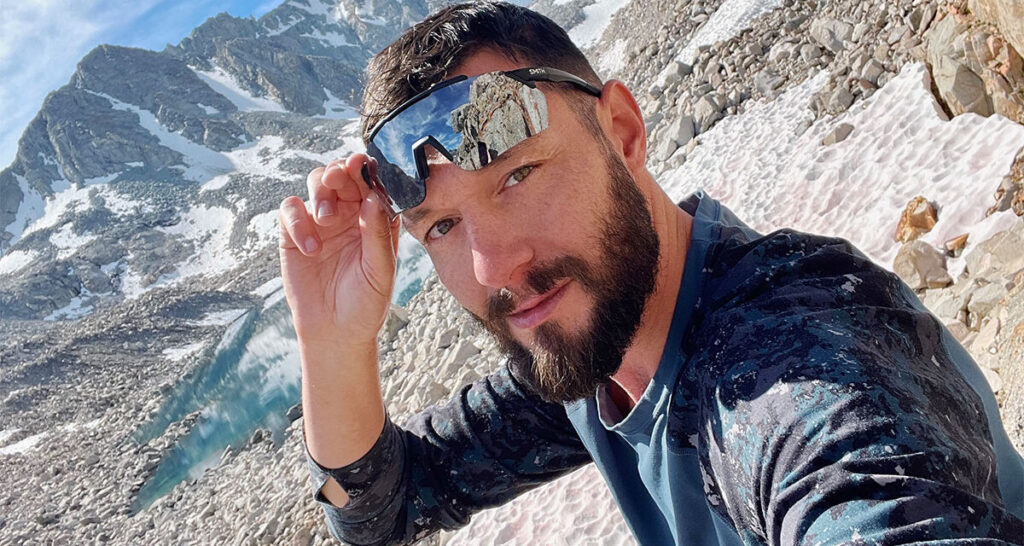 Vacationer Magazine connected with Cooper who revealed his passion for outdoor activities including hiking and alpine skiing. He told us the one characteristic you should have if you want to travel with him; he provides a few cool recommendations for LGBTQ+ travelers who have plans to visit the Lake Tahoe area; and we not only find out his favorite places to travel, but he also gives us a few destinations you should add to your bucket list!
Vacationer Magazine: At what age did you receive your first passport? What was your first trip?
Craig Cooper: I was 22 when I received my first passport and my first trip overseas was to Paris, France. Absolutely magical!

What trip or travel experience sparked your passion for travel?
When I travel, my main focus is usually the outdoors. So I plan my trips around hikes, ski resorts, etc. I remember the first time I visited Estes Park, Colorado near Rocky Mountain National Park. Visiting Estes Park so many times really sparked my passion to travel more to more adventurous destinations and is one of the reasons I ultimately landed in Truckee. I needed to be in a mountain town!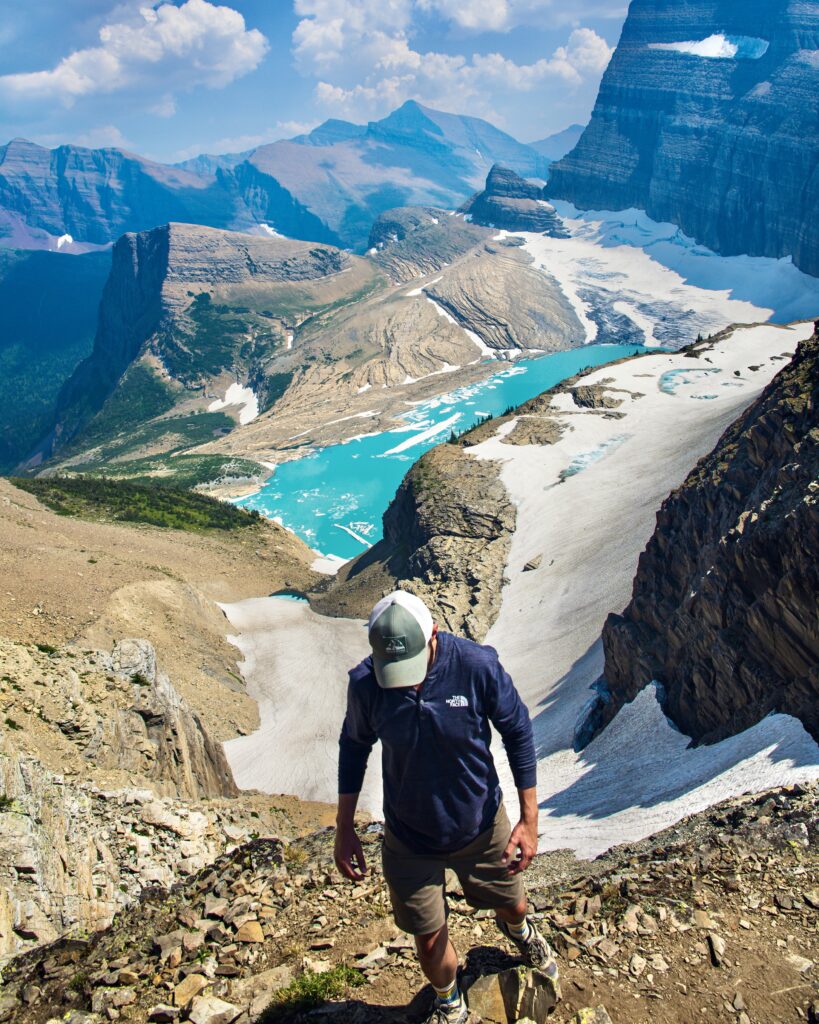 Where does your strong connection to the planet and nature come from?
I grew up in the outdoors. A large majority of my family enjoys the outdoors and I always participated in outdoor activities in my youth. Being outdoors is where I feel most comfortable and happiest.

It's also cool to enjoy the outdoors with someone else. So, what are the characteristics of a good hiking companion to tag along on a hike with you?
I think anyone who genuinely enjoys the outdoors can make for a good hiking companion. Hiking speed doesn't matter to me much as long as the person I'm with is enjoying it as much as I am.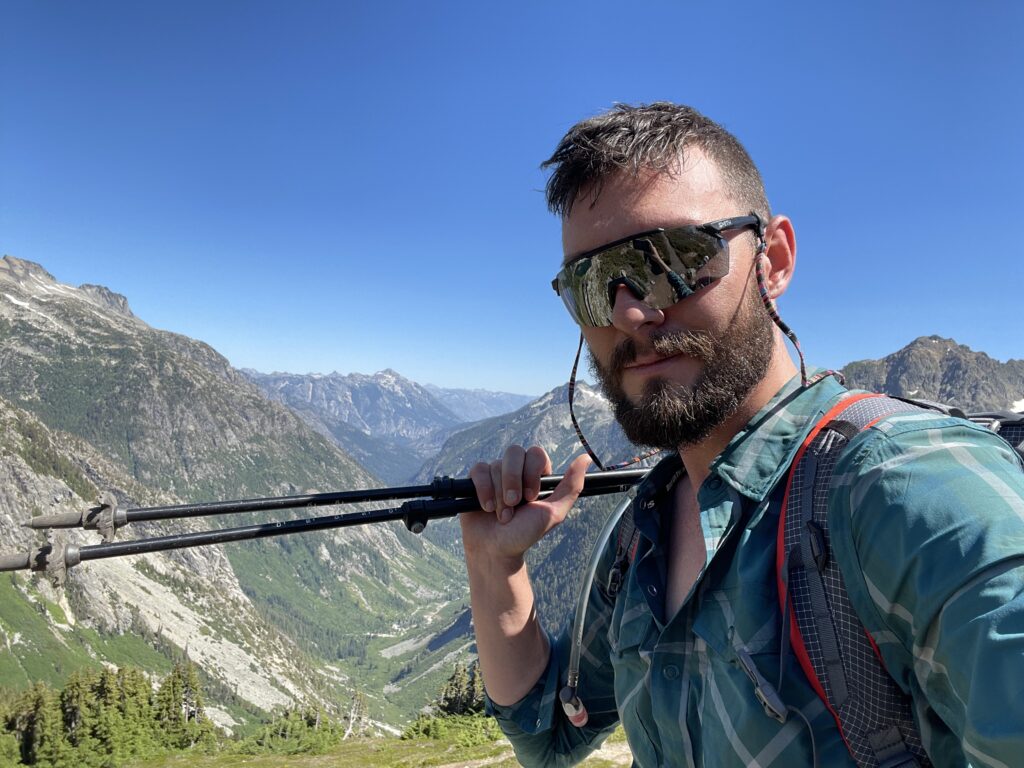 That makes sense. So, how did you get into alpine skiing and how is that different from regular skiing? What was your first place to go alpine skiing?
Alpine skiing is unique in the way that it involves fixed-heel bindings, whereas other types of skiing like cross-country skiing involve more free-heel bindings.
Skiing became a passion of mine when I moved to Truckee. We are fortunate to have so many incredible ski resorts in this area, including Palisades Tahoe (formerly known as Squaw Valley) where the 1960 Winter Olympics were held.

Please tell us how you identify yourself on the LGBTQIA spectrum. Tell us if how you identify influences the way you travel. If so, how?
I identify as gay. Being a gay man does sometimes influence the way I travel, but I wouldn't necessarily say it does often. I simply just wouldn't travel somewhere where I would feel unsafe. There are so many incredible places to visit that are gay-friendly!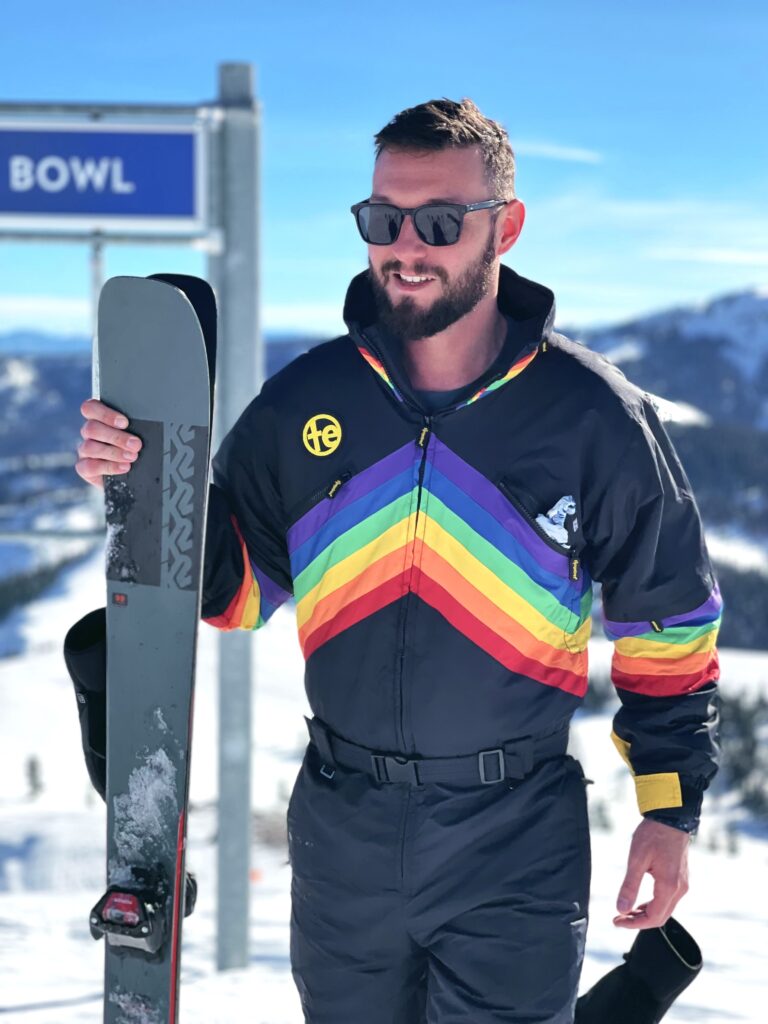 Is there a travel destination that most queer travelers would think isn't safe to visit, but you've visited and enjoyed it? If so, where? What made it a memorable experience?
I haven't necessarily traveled anywhere that is considered unsafe for LGBTQIA individuals.

What are three things LGBTQ+ travelers should do when visiting Truckee, California?
You should go for a hike as there are so many amazing hiking options here in the Lake Tahoe area. You should also definitely check out one of the ski resorts, even if you don't ski there are many entertainment options at the resorts that you could enjoy.
Also, make sure you enjoy a boat ride on Lake Tahoe. Lake Tahoe is amazing from the shore but seeing it out on the water is an entirely different experience and so worth it. There are many companies around the lake that do charters both full and half-day trips.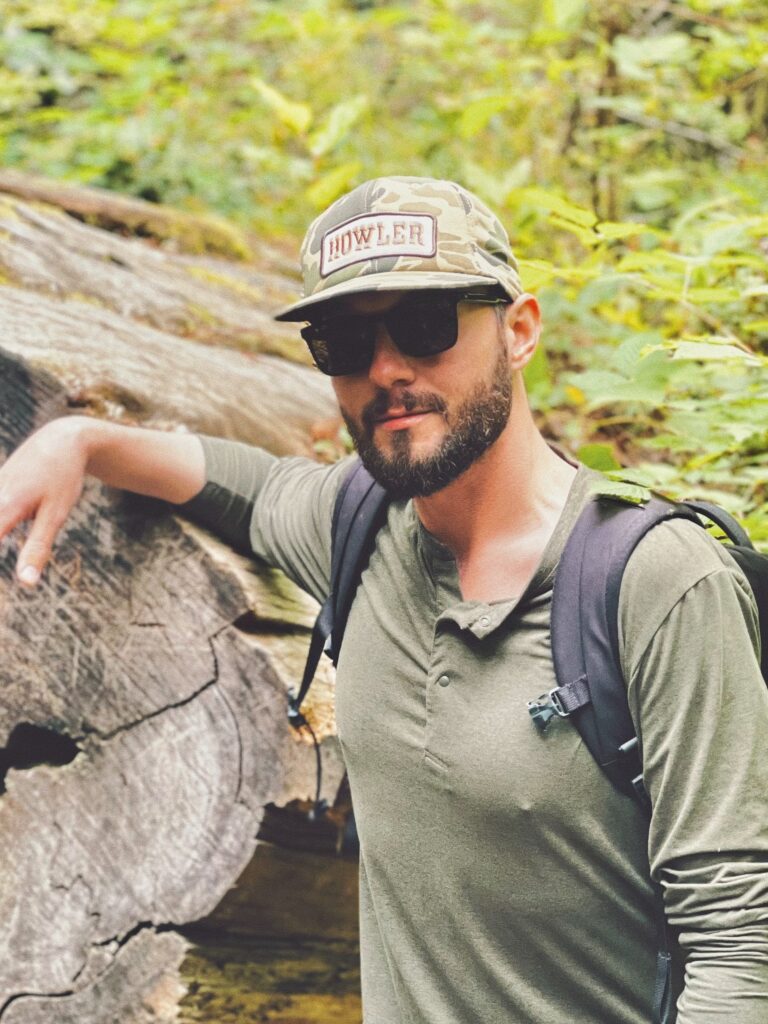 What are your top three favorite places you visited? Why?
Other than where I currently live… Iceland, New Zealand, and Glacier National Park all come to mind. Iceland stood out to me the most simply because the landscape was just something I had never seen before, and I was fascinated. New Zealand is incredible not just for outdoor opportunities, but it has incredible cities as well. I particularly remember everyone in New Zealand being so, so kind. Glacier National Park offers so many incredible hikes, which for someone like me just draws me right in.

What three places are still on your bucket list to visit? Why?
I would love to visit Patagonia. I had a trip booked and planned for Patagonia in March of 2020 which was canceled due to the pandemic. I would love to plan that trip again. I would also love to visit the Dolomites in Italy. I know so many people who have absolutely loved visiting this mountain range. Also, a personal goal for me is to summit Mount Whitney in the Eastern Sierra here in California. Ultimate bucket list item for me!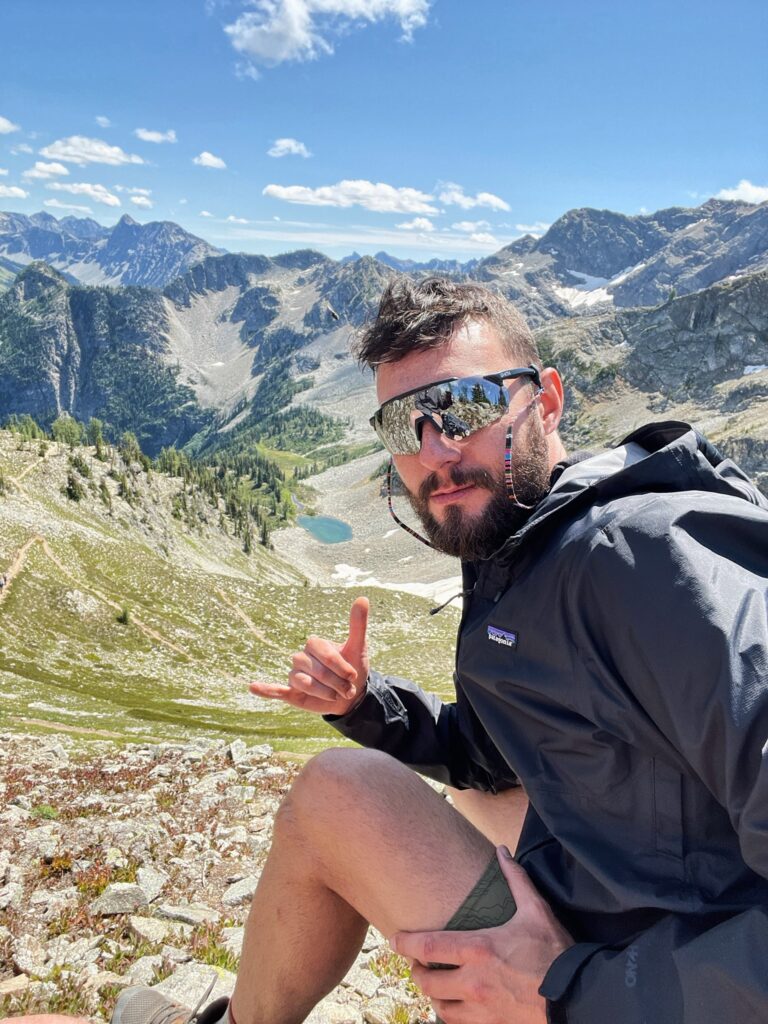 Are there must-see places you've been that you'd recommend LGBTQ+ travelers add to their bucket list? Why?
New Zealand, Paris, and Iceland. All of these destinations were extremely gay-friendly and my experience in each of them was phenomenal.

What gear do you never forget to pack when you're heading out on an outdoor adventure?
This depends on the specific adventure I have planned. For backpacking, I never forget my water filter or dry gear as you can never really predict the weather at high elevations. For day hikes, I never forget my camera because I love photography, it's a great passion for me and I love capturing the beauty that nature has to offer!
Keep up with Craig Cooper's amazing adventures via his website or you and follow him on Facebook or Instagram.