Meet Route 66 Bear 2022, Harley BlackMan!
Every summer, KINK Weekend in Oklahoma City, Oklahoma welcomes a new Mr. Route 66 Leather, Ms. Route 66 Leather, Route 66 Bootblack, Route 66 Bear 2022 and Route 66 Pup. KINK Weekend is an event that was conceived by the Oklahoma City Boys of Leather in 2011 as a way to celebrate the organizations one-year anniversary, as well as to showcase the different talents and fetishes that are in the community.
We grabbed a chat with the new Route 66 Bear, Harley BlackMan, to discuss his plans for his title year!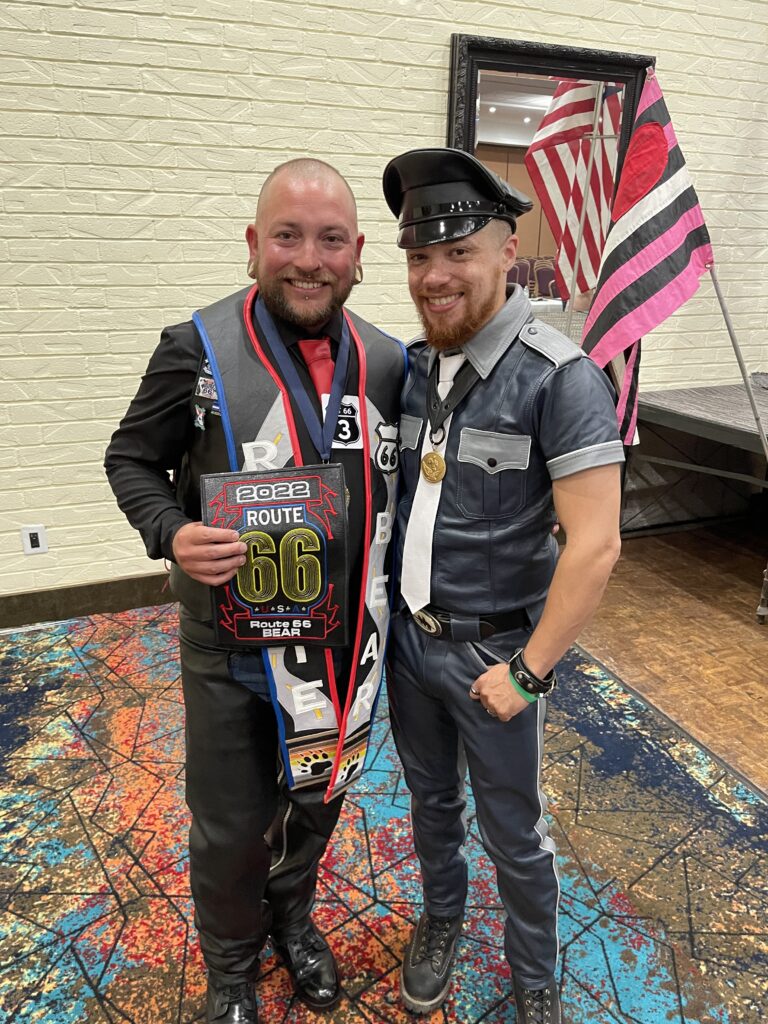 ---
Kyle Jackson: Can you tell us a bit about you?
Harley BlackMan: I am 36 years of age based out of Midland, Texas, and I work in the oilfield. My pronouns are he/him, and people have been known to call me "Bearbie", as well as "Harley."
I plan on expanding the kink and bear communities in West Texas, and starting a team friendly chapter in Midland.
Kyle Jackson: Can you tell us a bit more about the Route 66 event?
Harley BlackMan: So, Route 66 is hosted by KINK weekend in Oklahoma City. The title started off as Mr. Homeland Leather in 2014, and in 2016 they changed it to Route 66 and introduced Route 66 Leather title and later on came on the Ms, Bootblack, pup and bear in 2019.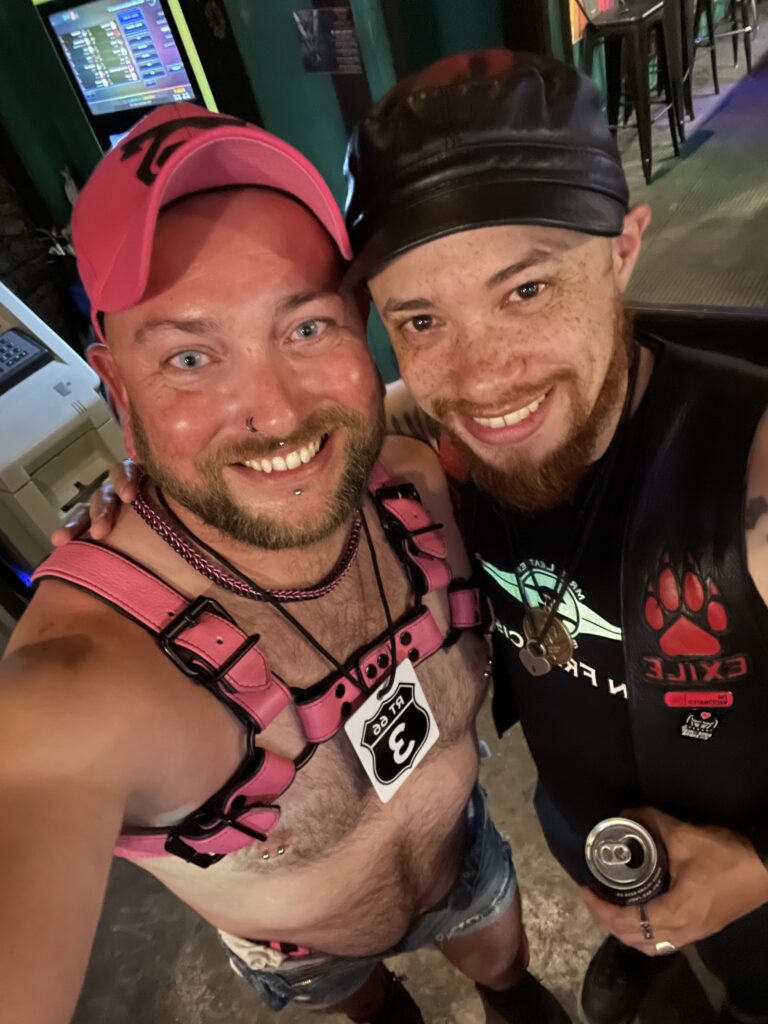 KJ: How did I find the bear community?
HB: So, I went to many Bear bars, such as Dallas Eagle and The Annex in San Antonio. The Annex in San Antonio was the first Bear bar I felt home at. I was later introduced to harnesses and I never looked back! I have grown as a bear with the help of close friends that I can call family.
KJ: What was the best part about competing for the title?
HB: I originally ran for the bear title in 2019 and I didn't take home the title. When competing this time, I was better prepared and I took the title home!
The best part about the title contest was just getting to show everyone who I am but just being myself, and meeting so many more people in the community.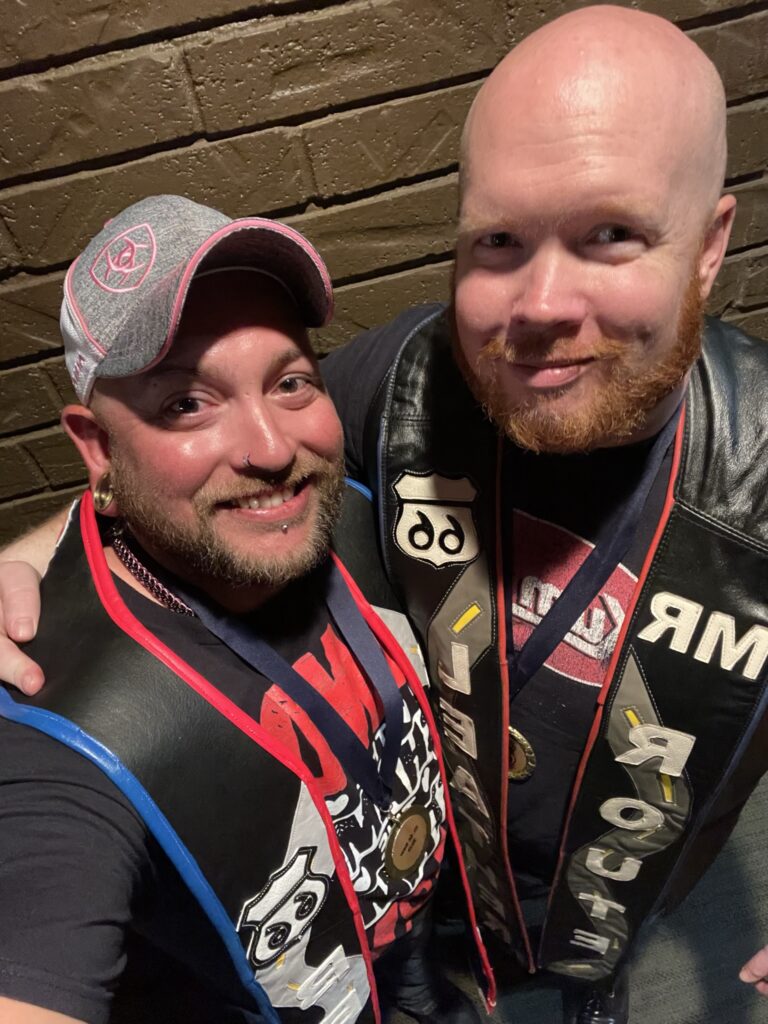 KJ: What are your goals for your title year?
HB: My goals for my title year are to shine a spotlight on so many subjects that are overlooked, and to support those who are stigmatized, such as individuals living with HIV. HIV awareness has a special place in my heart and always will.
I also would like to shine a light on the Trans community. I created a design called "Community Bears" to let others know that I support inclusivity. Everyone is welcome! Spread love, not hate!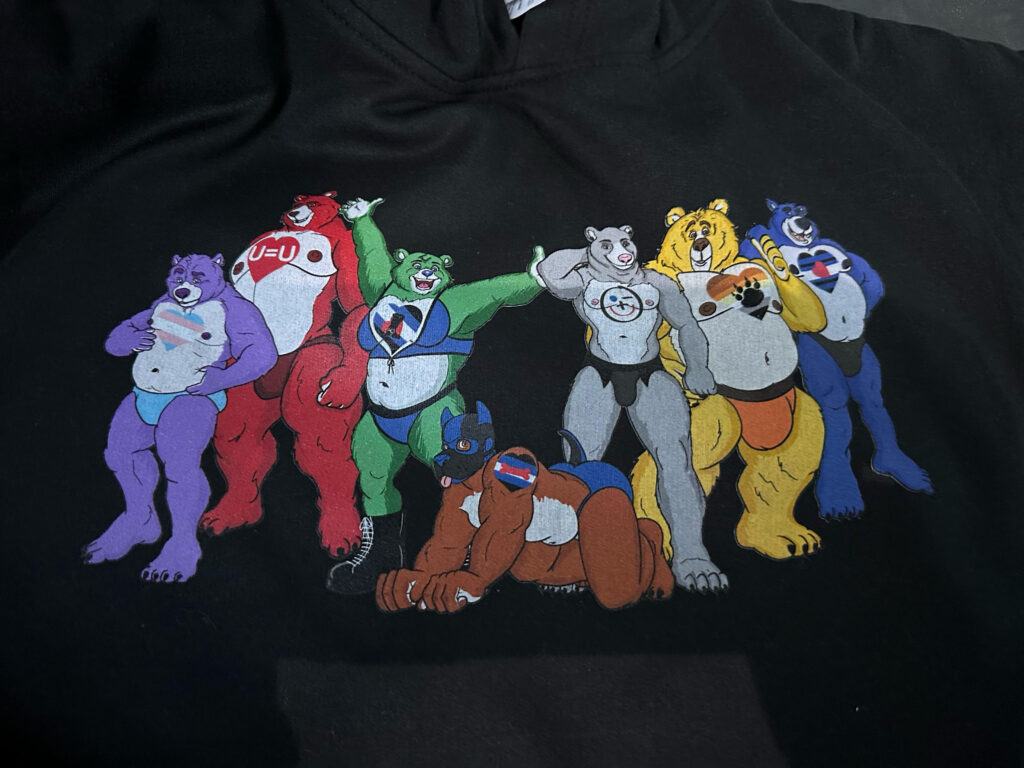 KJ: What are some important issues you think need to be addressed in the Bear and/or Leather Communities? Do you plan to address these issues with your platform?
HB: As I said earlier, the topics that are closest to my heart are HIV awareness and Trans equality. The leather and bear communities are primarily all about equality. Yes, every community has its bad apples. If we address them and educate people we can move forward.
A term I like to use is commUnity: United we stand divided we fall. I address these subjects in my platform, and even after I step down in July I will continue to address them.
KJ: Just about every Bear has a favorite color, just every Leather man has a favorite hanky code color? What are your colors?
HB: So, my leather colors are black and hot pink, but I do not flag pink. The color pink to me is masculine and empowering. Not many know, but pink used to be the "boys" color, and blue was the "girls" color.
I'm not much of a kinkster, but if I were to flag it would be Hunter Green, Rust, Brown Lace (right), Black Velvet, and Navy Blue. What I flag would be heavily dependent on what mood I'm in.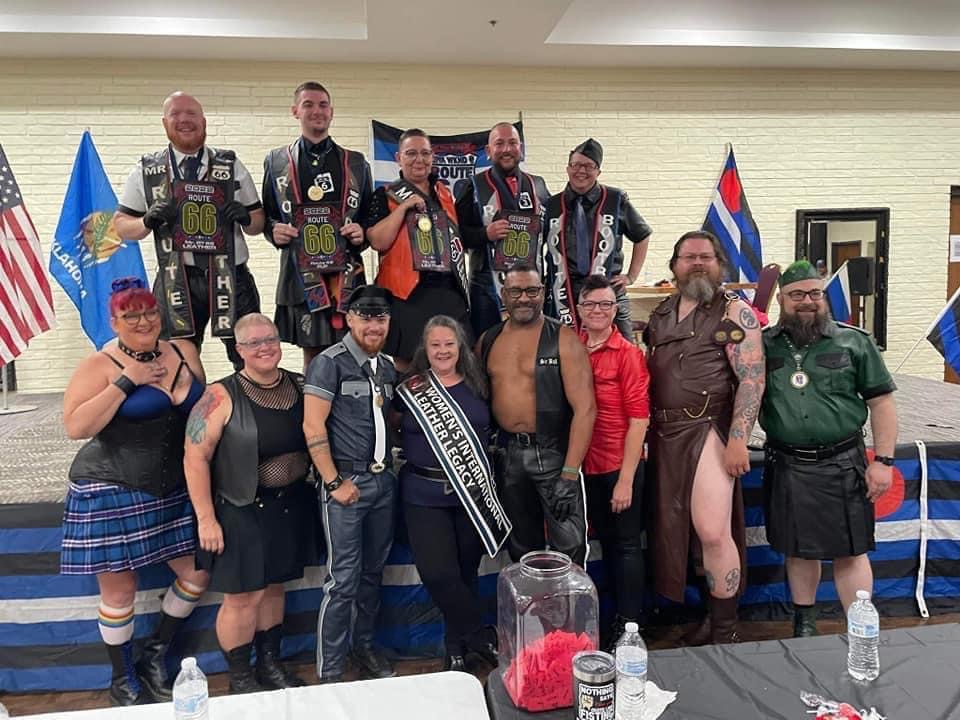 ---
To learn more about KINK Weekend and Route 66 Titles, visit okckinkweekend.com.