Meet Nick Vannello, founder of GoNaked Travel
Founder of GoNaked Travels, CEO of No-Clothery, and Publisher of GoNaked Magazine, Nick Vannello was born, raised, and currently lives in Cleveland, Ohio, where he was lucky enough to find a loving home with his adoptive parents.
He told us, "Vacations and travel were regarded as something very special and challenging when I was growing up. We would camp often – something I detest to this day." In fact, Nick said a cross-country trip in a mobile home nearly destroyed his parent's marriage, but he thinks his love for travel came from his biological parents.
With or without clothes and since the age of 19, Nick has traveled to several countries and has slept in all 50 states multiple times. So, we chatted with the nudist and entrepreneur, who reveals details about nudist etiquette, advice for newbie nudists, an interesting connection to the owner of Vacationer's parent company, Gray Jones Media, and info about upcoming GoNaked trips!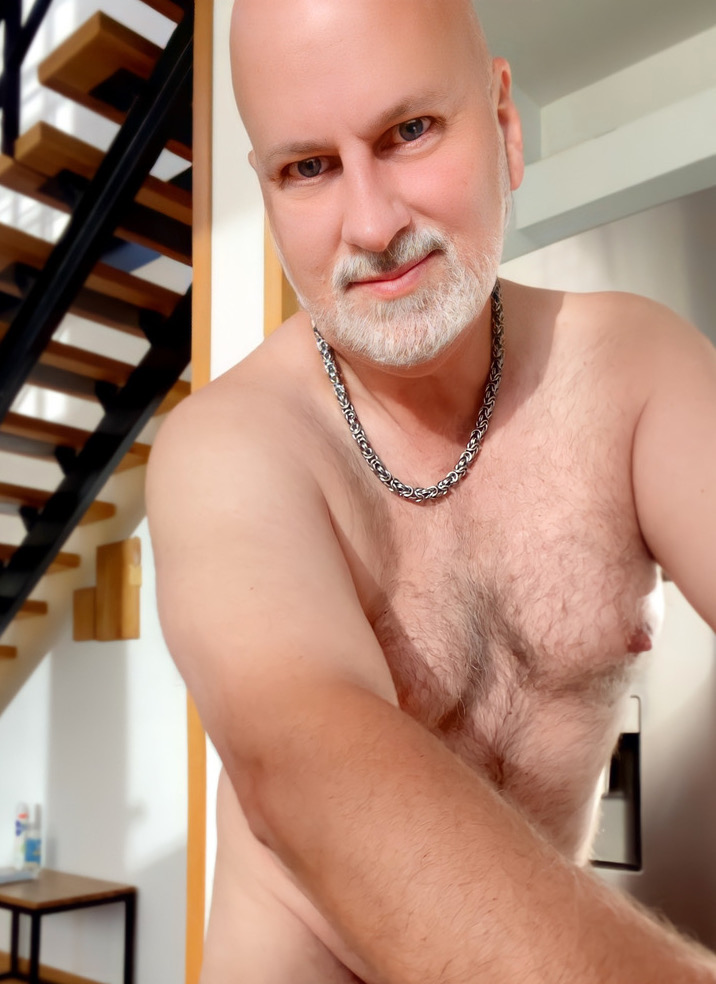 Vacationer Magazine: At what age did you receive your first passport? What was your first trip?
I was a late bloomer. My partner wanted me to go to Belgium with him to meet his American Field Service (AFS) host family from his high school days. So in 1999, I got my passport and we headed to Bruges, Antwerp, Ghent, and Brussels. Once there, we traveled to parts of France, Germany, and Luxemburg. I always look forward to new stamps in my passport!

In general, what inspires you to travel?
Culture. Color. Art. Passion. I want to go to places that are rich in traditions. I want to taste foods that are prepared with passion. I want to see buildings that have endured wars and political changes, and still stand despite the centuries that have passed. I want to meet artists that are pushing the limits of expression. I want to see how other people live so that I can gain a better understanding of who I am, how I fit in this world, and how I can make the planet a better place.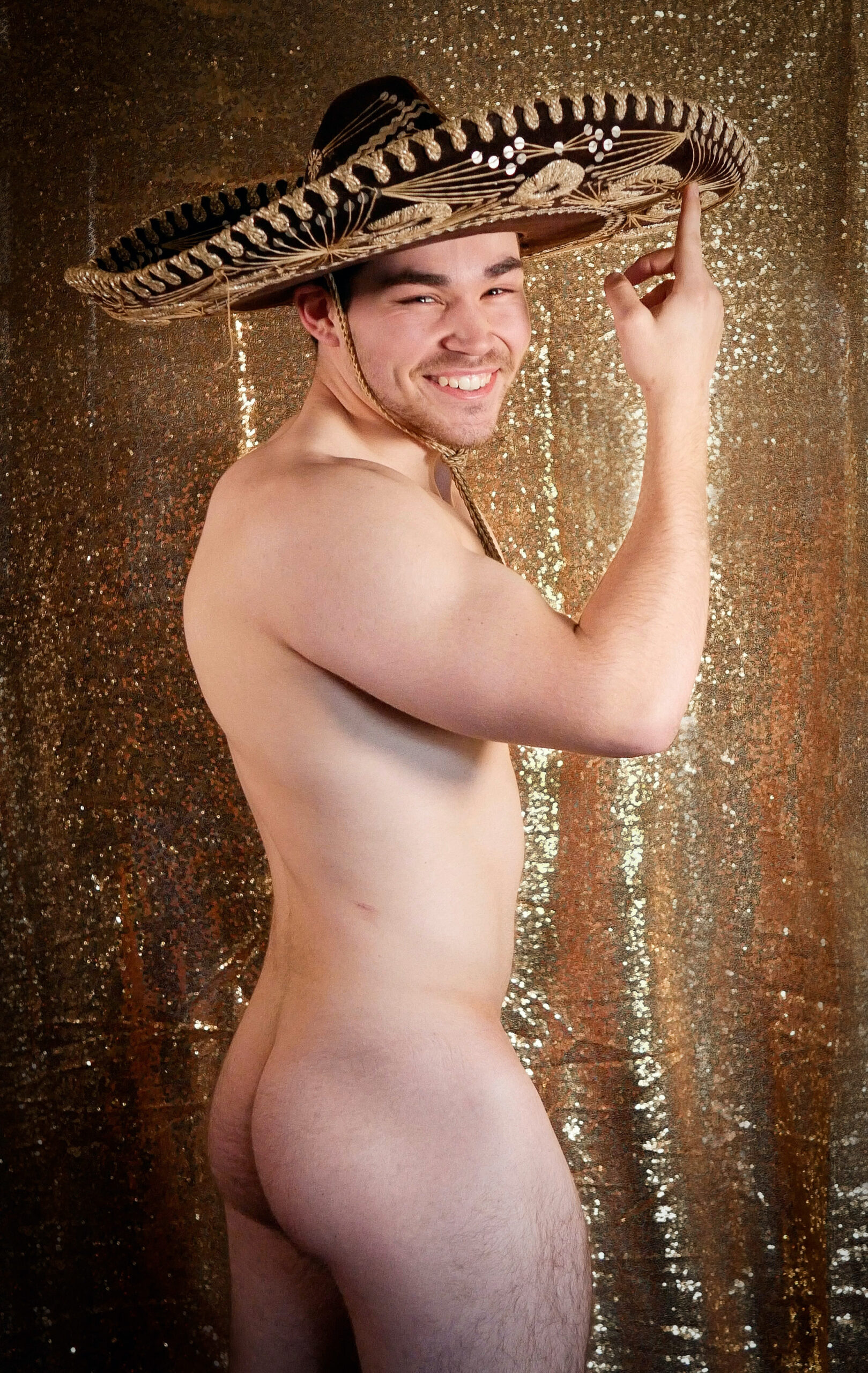 What trip or travel experience sparked your passion for travel as a nudist?
I started shucking my clothes when I was 12 years old by going skinny dipping, so by the time I visited Key West for the first time in the late 80s and stayed at a clothing-optional resort, I knew this was my thing. Within a couple of years, I stayed at clothing-optional places in Tucson, Phoenix, Palm Springs, San Francisco, Chicago, and probably another handful of places.

Can you tell us why you decided to start GoNaked Travel and GoNaked Magazine? Which started came first – the publication or the trips?
I was in Charlotte, South Carolina working as a contractor for a hospital back in 2013. My nights were unoccupied and I was desperate to find something creative to do in my hotel room. There was a group of Bears who met up for coffee regularly whom I'd join. During one of those weeks, a dashing man by the name of Richard Jones walked in. He had been publishing Bear World Magazine for several months and I was hot to talk with him. Digital publishing was new and I thought that could be a fun hobby for my long nights. I took Richard to dinner and explained what I wanted to do. Long story short, it's because of that conversation with Richard that GoNaked Magazine was born.

I started planning GoNaked Travels in January 2020 and then the freakin' pandemic kicked in. Undaunted, I sold my first trip to Puerto Vallarta for that November. It was sold out and we all came back negative thanks to lots of precautions!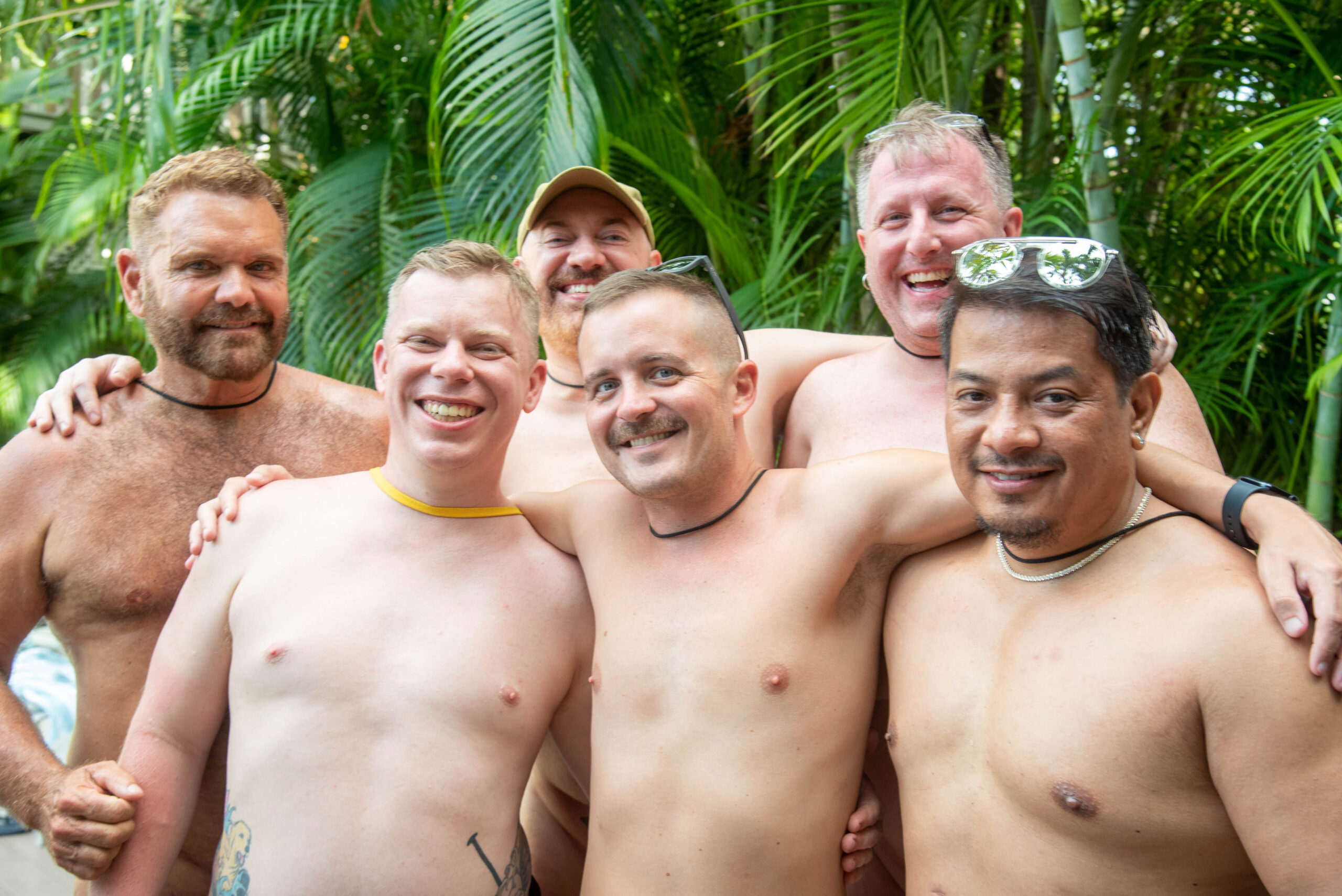 What's one myth you want to dispel about the male nudist community?
Probably that we're all the same. There are naturists (guys who believe that being naked is a natural thing and they should be naked as much as possible), there are nudists (guys who get naked situationally, like at home, camp, or vacation – places where it's safe and acceptable), and there are exhibitionists (guys who love to be seen naked and who might get a sexual charge from being seen.) All three types of nudists fall under the "Nudist Community" umbrella, but we often debate amongst ourselves which is acceptable and/or more authentic. All three types are welcome at GoNaked. As long as you're not breaking the law, I don't care if you want to hug a tree with your ass bared, or if you want to ride the subway wearing a cockring. It's all cool with me. There are also the "naked-curious" who are still finding their way.

We noticed that some of your trips sell out pretty quickly. How many trips do you organize each year? About how many people do you allow on each trip?
Now that travel restrictions are easing up, I'm doing about five to six trips a year. I plan every detail, from coordinating the food, to organizing the transportation, to arranging several zoom calls with our travelers before we depart. I prefer not to do the same trips everyone else is doing and I prefer to be more "comfortable upscale." For this reason, I try to keep my trips on the smaller side. Trips to Mexico are no more than 16 people. Our Croatian private nude cruise will be no more than 40 passengers, and our GoNaked Mansion Camp will be our biggest event with about 50 campers. I love keeping smaller, more intimate groups so that we can bond.
I would certainly love to do more trips, but I'm currently also working a full-time contracting job making instructional videos for a hospital.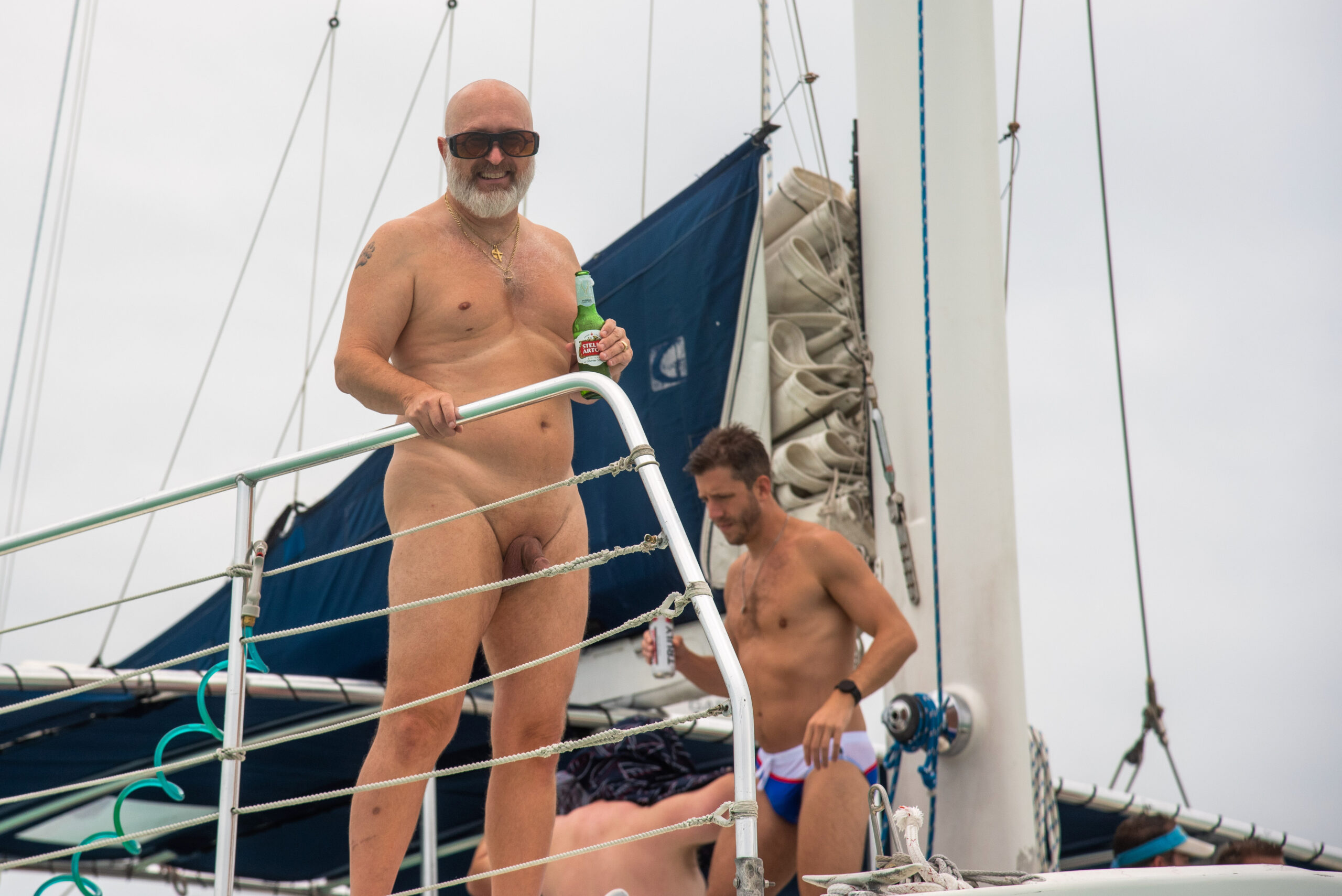 What advice would you give to someone who is about to embark on his first nudist trip with GoNaked?
Always carry a towel (or sarong) to put under your ass, wear sunscreen, and don't stare. And for goodness sake, take a breath and relax. If you have body issues and you're uncomfortable in your skin, you honestly don't have to be afraid that people are going to judge you – because everyone else is worried about themselves and their appearance. They don't have the time or energy to worry about you, too.

Are there nudist guidelines or etiquette guests should know about before going on a GoNaked vacation?
Join the Zooms before we travel and get to know your fellow travelers! I'm an extroverted-introvert and it's always great to find people who are like me before I head out on a trip. And it's 2022 – don't touch people without consent and don't harass my straight helpers on the trip. There are dozens of other men to approach. Be kind to the straight allies. Lastly, ask questions if you're unsure about something! There's no question I haven't heard yet. I always want to make sure you're having a great experience!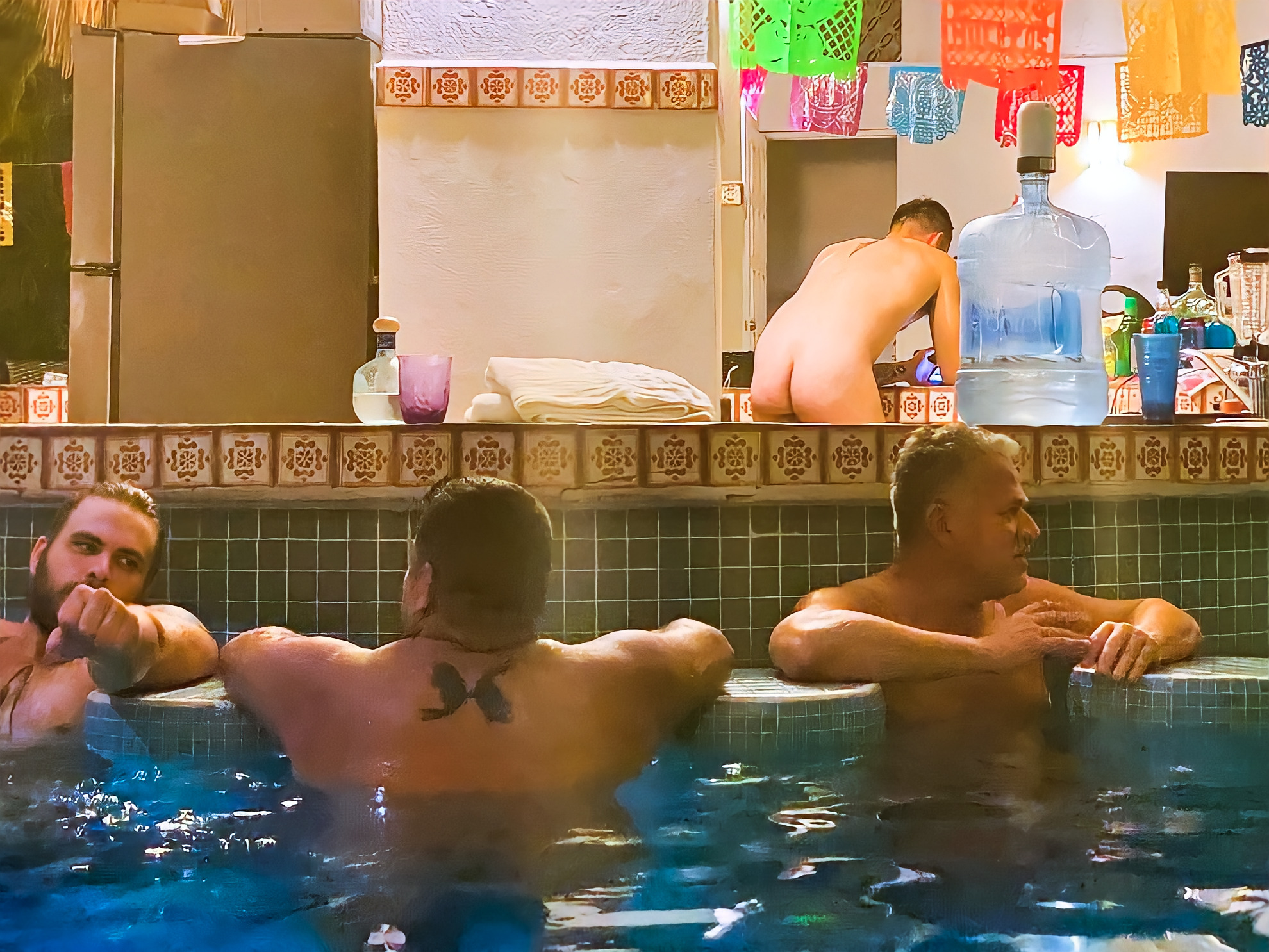 You're a nudist. What are your top three places to go to shed your clothes?
If you're here in the USA and you've not done Haulover or Blacks Beach, you have to do them just to cross them off your list. Here in Cleveland, there is a stretch of the Metroparks that for a two-week stretch in July, the fireflies perch in the trees at night. It's an absolutely magical experience and I go on my "Annual Naked Firefly Walk" with friends every year. I'm also a big fan of the Portland World Naked Bike Ride. There's nothing like peddling in the buff with more than 10,000 of your closest naked friends. Honorable mention – Joshua Tree National Forest.
What three places are still on your bucket list to visit?
Naked? Patara Beach in Patara, Turkey. They say the sand alone is restorative. Non-naked? Petra in Jordan and Lahore, Pakistan.

What's one thing you never forget to pack in your suitcase?
A clothes steamer. Yes, the nudist always wants to look neat when wearing clothes. Oh! And copies of The Gay Naked Destination guides on my iPad. Peter does an AMAZING job of keeping his books up-to-date!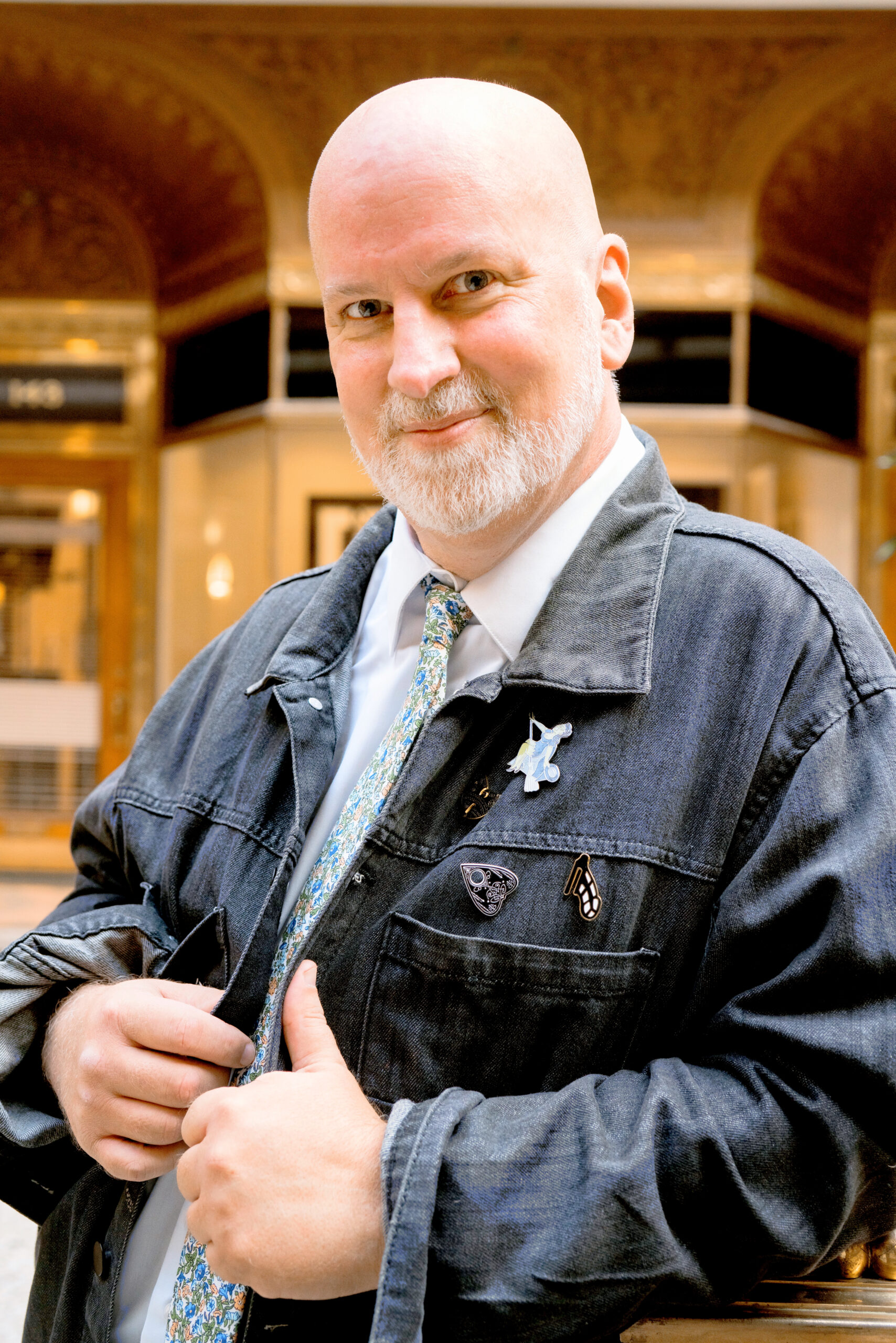 Are there any fun trips coming up in the future or other good news you'd like to share with our audience?
Yes, and yes! All of our trips can be found at: https://www.gonakedevents.com/. We still have a couple of suites available for our BeefDip Week in Puerto Vallarta trip in February 2023 (that coincides with BeefDip.) It's a luxury villa with a private chef, two pools, and just about all expenses included except for air travel.
Stateside, we are going to Sun our Buns in Key West in May 2023 for the second year in a row at the wonderful Island House. And we have a handful of bunks left for our GoNaked "Game Mansion camping trip in November 2023! It's like no camping trip you've ever seen. It's a 15-bedroom mansion and it's game themed. There will be naked Twister, Operation, Laser Mazes, karaoke, human bowling, and lots more. Check out the event page for more details!
There will certainly be a few more trips added next year! The best way to stay informed is to head to www.gonakedmagazine.com and get on our email list.
This article first appeared on our sister site, Vacationer.