Meet Joey Stern, Co-Founder of World's Largest Queer Comic Con
Flame Con, the world's largest queer comic con, returns for its fifth year this August in New York City.
It features two-days of comics, arts and entertainment, showcasing creators and special guests from all corners of the LGBTQ fandom.
To learn more, I met Joey Stern, the co-founder of Flame Con:
Robin: Hey Joey, let's start by having you introduce yourself to our readers
I'm Joey Stern, co founder of Geeks OUT and Flame Con. Also I am fat, hairy, and a nerd!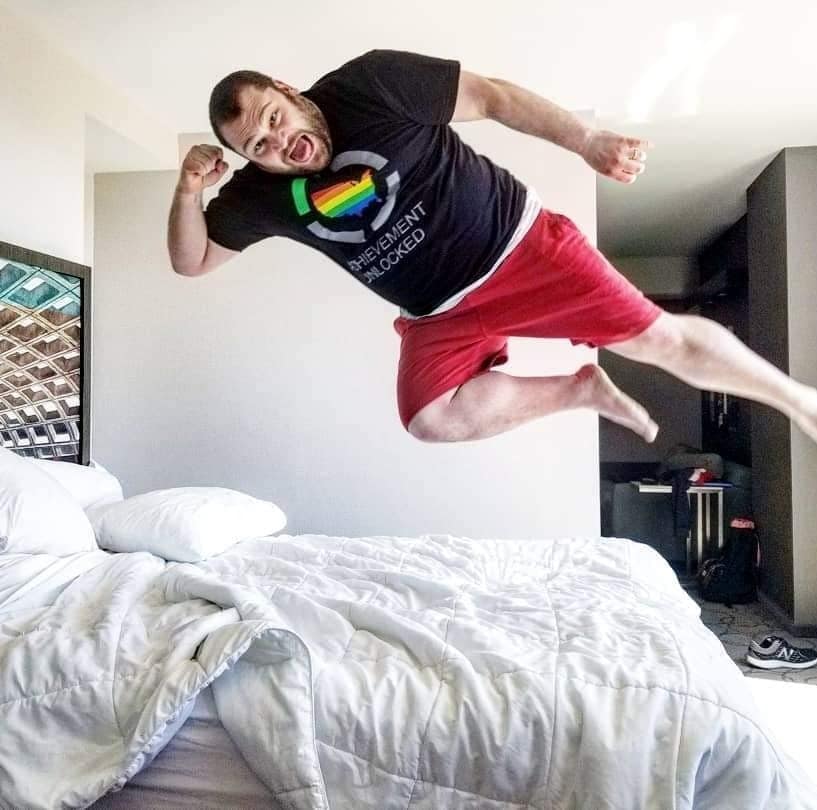 What is Flame Con all about?
Flame Con is the world's largest queer comic con and is a two-day expo for fans of comics, arts and entertainment. It features thoughtful discussions, exclusive performances, screenings, cosplay and more! It's perfect for geeks of all types to celebrate the diversity and creativity of queer geekdom and LGBTQ contributions to pop culture.
How long has Flame Con been running for?
Flame Con has been going for nearly 5 years, starting in June 2014!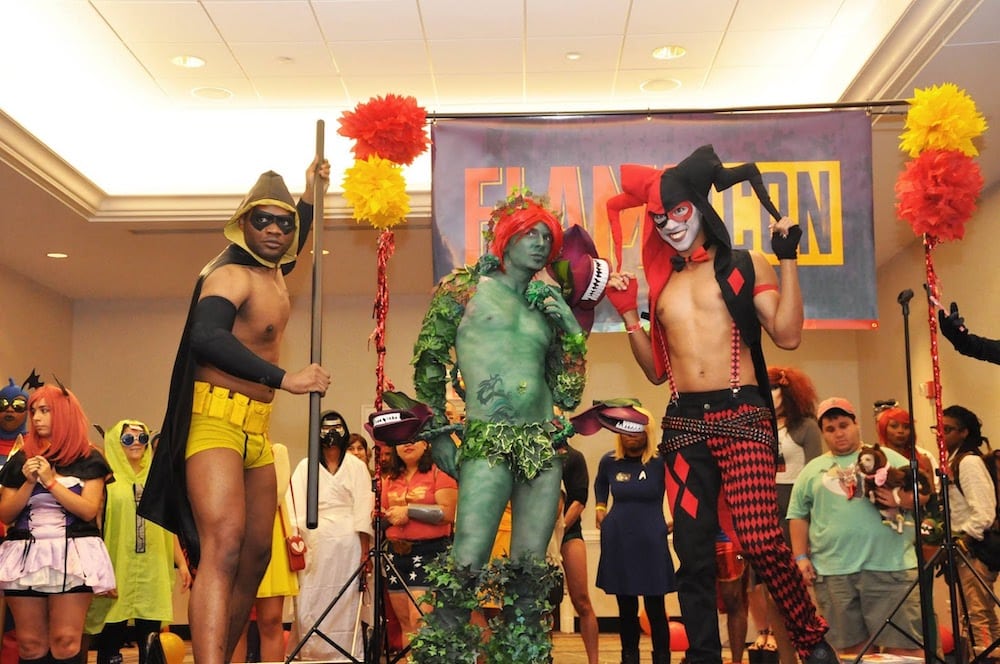 Why is it hosted in New York City?
NYC is where the original creators lived and that made it easy to plan and run.
Why do you think an LGBTQ comic-con is important?
The best thing in the world is getting queers together. Most comic conventions cater to a straight audience, which means that if you want to find content for you, you have to search for it.  Flame Con takes all that art and puts it front and center. Which gives it a much more welcoming vibe, and makes a lot of queer art much more accessible.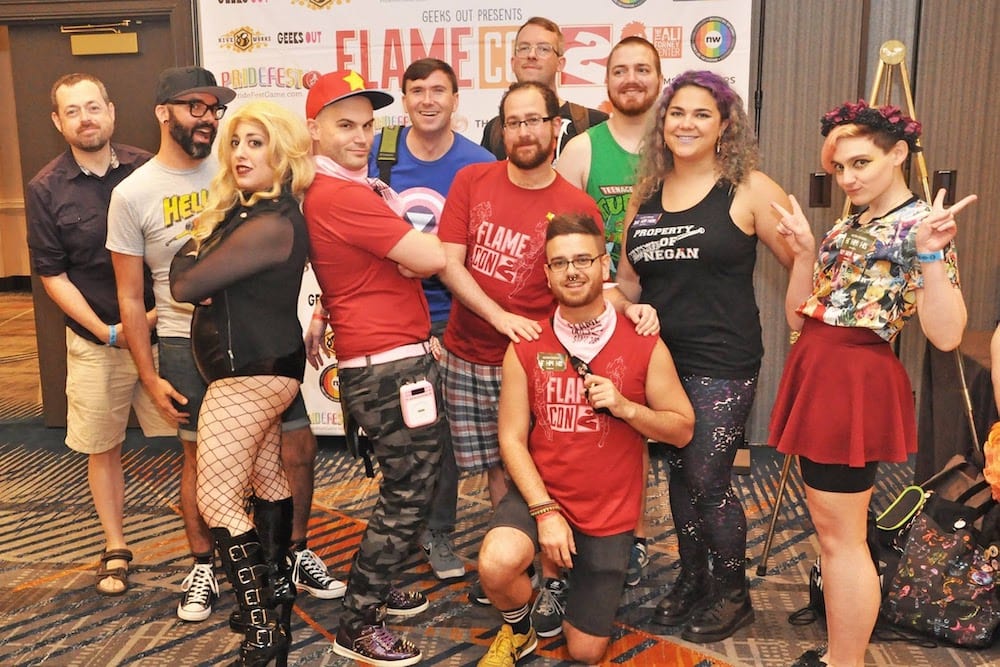 What is happening at this year's Flame Con?
Same thing that happens every year Pinky, we try to take over the world!!
But for the un-initiated… we're going to have over 300 queer artists showcasing their work, dozens of panels with amazing creators, and a massive drag/burlesque/dance party filled with weirdos!
It's also a convention where you can hold hands with anyone and not get side eye.
What opportunities are there for gaymers?
We have a game room setup specifically for folks and a ton of vendors who have some cool RPGs. You can also check out some of the meet-ups that happen where you can trade friend codes and go on Pokémon hunts.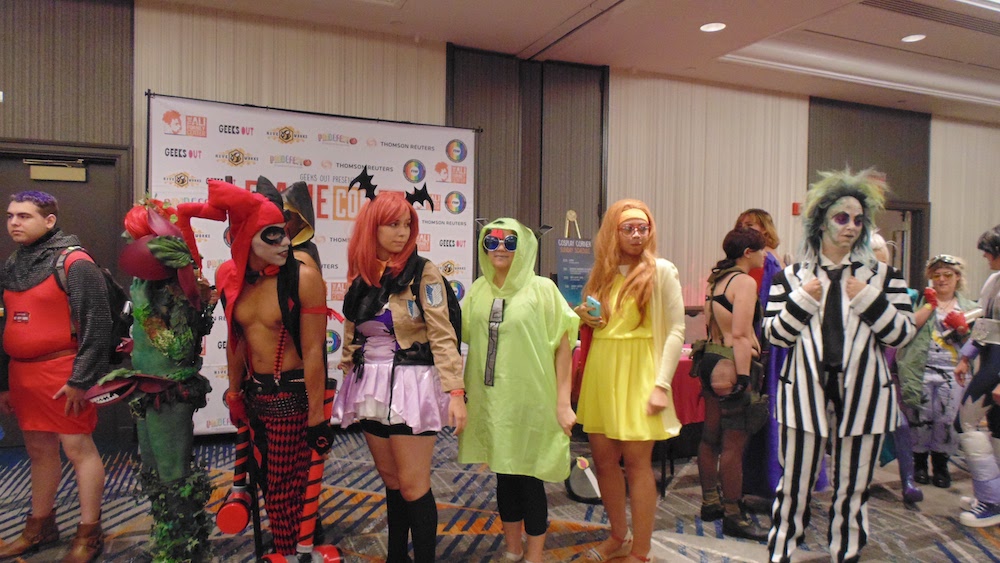 Are you a gaymer? What kind of games are you into?
I am! Mostly I am playing Overwatch, but I just finished Gris and I loved it so much. For me, I am into visually exciting story telling or creative game play. So I tend to be eclectic in my choices… Also Mario and Zelda anything because I am a nostalgia fan.
What are you most proud of with Flame Con?
Looking out onto a crowd of queer people discovering art and artists they like. There's nothing like being a room of fans finding space for themselves.
What does the future hold for Flame Con?
More! More queers, more artists, more candy! We actually do not have a lot of candy, but if you find me in the hall and I have candy, you can have some!
Get all the info and tickets on the Flame Con website