Meet Eddie, a new device for men with ED!
Giddy has created a new type of ED Device which is specifically developed to promote penile rigidity in men with Erectile Dysfunction, which they are affectionately calling Eddie!
ED is more common than you might think. 1 in 4 men experience ED by the time they're 40 years old.
There are a number of options available for men to try and reverse the symptoms of ED, including prescription drugs, injections, surgery, and devices such as vacuum pumps, and constriction rings, or cock rings. ED's the biggest sexual health issue for men, but the technology of typical constriction devices, and many other ED products has remained unchanged for decades.
Eddie is the first product developed specifically to promote penile rigidity in men with ED in the last 20 years. Naturally, because it's related to sexual health and erections, the device has been compared to a cock ring. But Eddie is a medical device and is not something you just buy at a sex shop.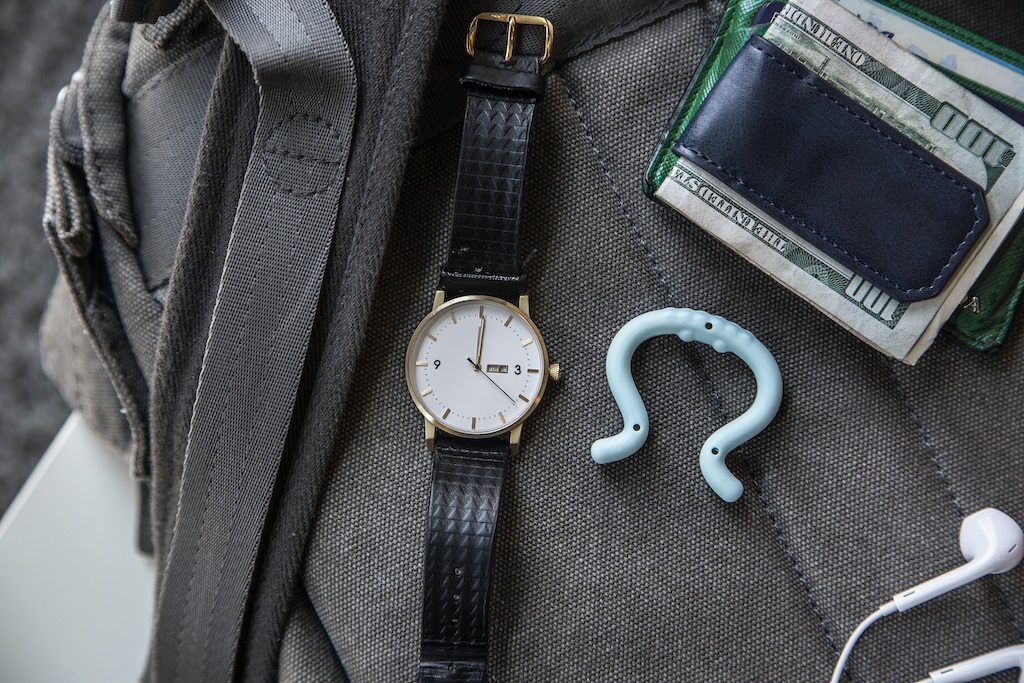 #1: Developed by Urologists
Eddie is an FDA-Registered, Class II Medical Device developed by urologists and engineers specifically to help men maintain an erection. It's a non-invasive, non-ingested, non-injected wearable device that doesn't require a prescription and doesn't cause the side effects of ED pills. After years of research, development, and FDA registration, the device is now a new available option for men with ED.
#2: Free Education about the mental, emotional, and lifestyle aspects
Eddie features a groundbreaking learning program called the ED Guide that focuses on the mental and emotional aspects of ED, and features a panel of health and wellness experts that can teach you how to improve your lifestyle and ED symptoms on an ongoing basis. The ED Guide is personalized for each user based on their age, preferences, lifestyle, and symptoms, is password-protected, and accessible online via phone, tablet, or desktop computer.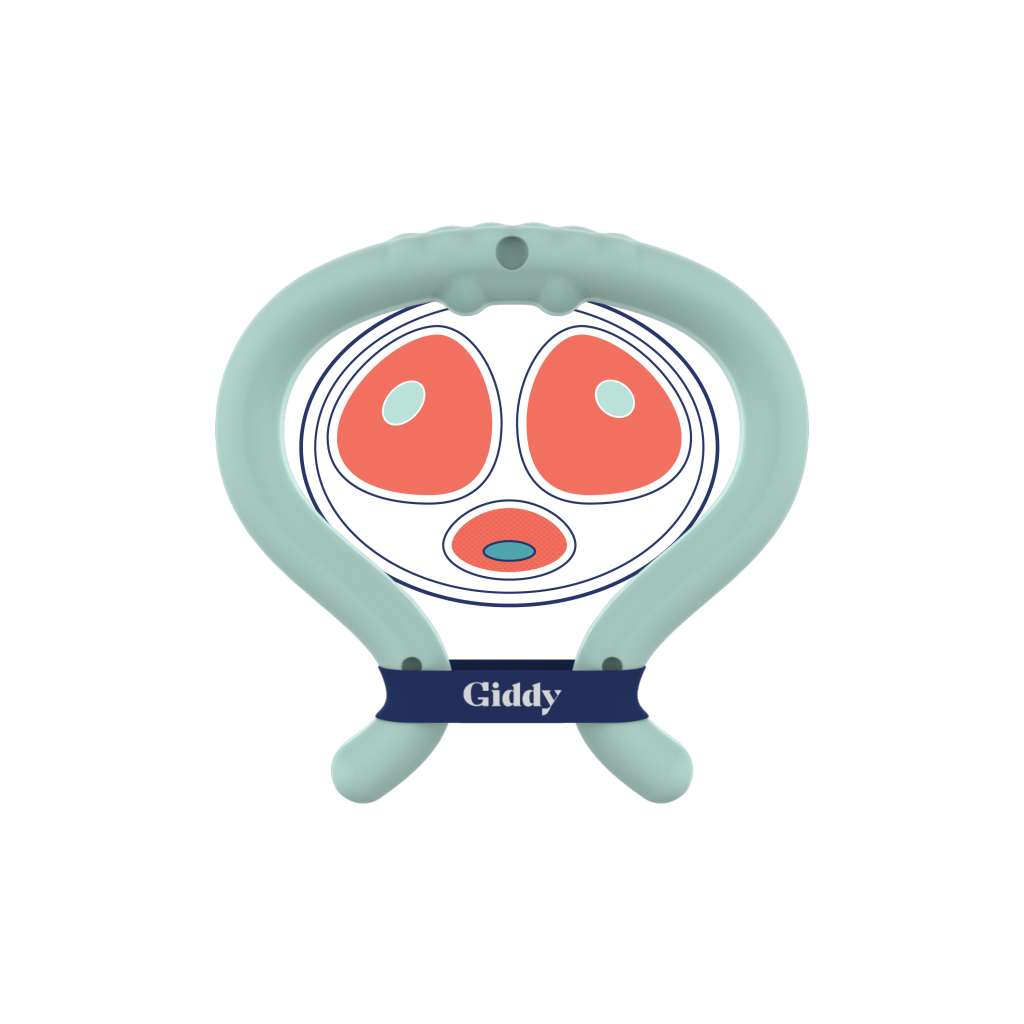 #3: Based on the ACTUAL shape of the penis
Typical Constriction devices, however, are simple tools that are flawed by design. They're shaped like a ring, or a circle, which can be uncomfortable to wear on your penis because the penis is actually shaped like an oval. The circle shape of cock rings can squeeze the entire girth/base of the penis on all sides, which can cause pain, discomfort, even retrograde (backwards) ejaculation.
#4: Innovative "Omega" Design
Meanwhile, the utility patented "omega" shape of Eddie is the first of its kind. It was designed to fit the actual shape of the penis to provide a more comfortable, natural experience and finish. Giddy's device was designed to allow blood to flow into the penis and stay there, without applying pressure to the urethra or arteries, which is essential in maintaining erections. It applies pressure to the dorsal vein while leaving the circumference of the penis unencumbered. The device is also designed to inhibit constriction of the urethra, which may allow for more free-flowing ejaculation.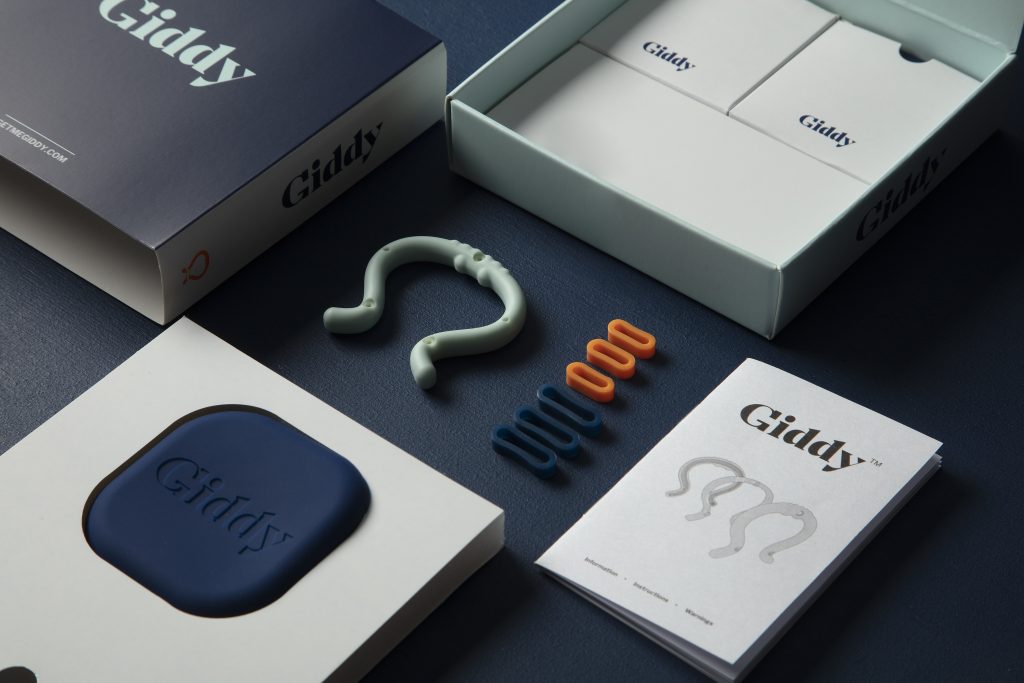 #5: Variable constriction levels
Eddie also comes with two sets of variable strength tension bands; the Sport band and Comfort band. The tension bands offer a more customizable fit from your device, depending on the level of constriction you're looking for in the moment.
#6: Quick release
Instead of a solid, closed device that can be difficult to remove, the device features a fast and convenient quick release mechanism.
#7: Advanced medical-grade construction
Eddie is made from medical-grade polycarbonate/ABS alloy and coated in proprietary thermoplastic elastomer (TPE); it was designed to be soft to the touch, and be more comfortable to wear than traditional constriction rings.
#8: Custom sizing
Eddie is available in 4 different sizes (A, B, C, and D) that can accommodate the body types of approximately 98.99% of men. The sizing process was scientifically developed to provide the optimum fit based on your body type and desired constriction levels.
---
Have a look at this video to find out more and go to getmegiddy.com to get your very own Eddie!